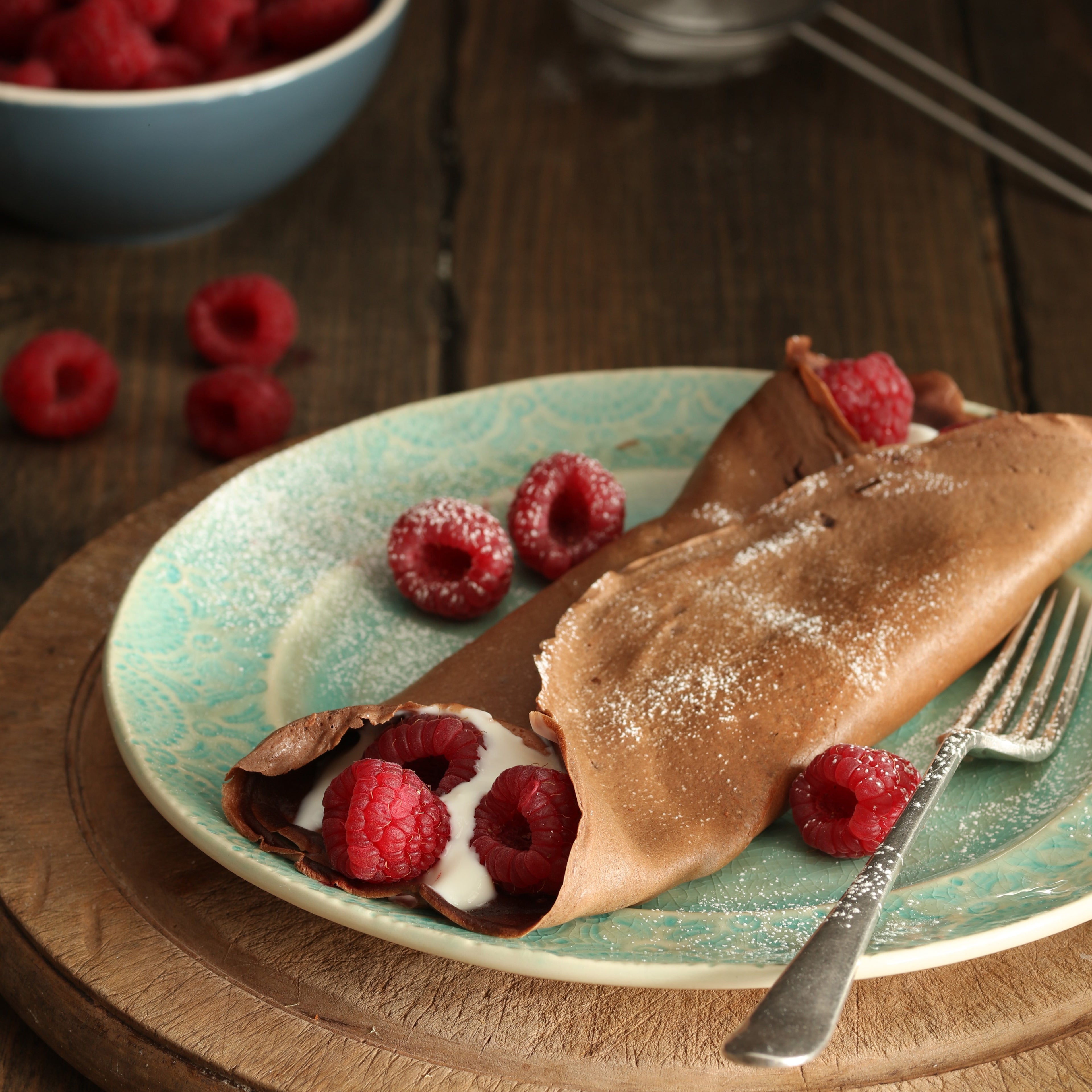 About the bake
Pancakes or Crepe's should not be saved for just one special day a year. This is a recipe you will want to bring out time and time again. These crepes are sweetened with Truvia Calorie Free Sweetener making them a lighter, guilt free bake.
Method
Step 1:

Blend all ingredients together, either with a hand whisk or a blender for 20 seconds


Step 2:

Heat a well-seasoned pan over a medium heat.


Step 3:

Add a splash of olive oil or butter to the pan to lightly coat it. Pour ¼ cup batter into the pan, moving the pan quickly to spread the batter evenly into a circle.


Step 4:

Cook until you can loosen the sides with a rubber spatula (30-45 seconds) – Flip pancake over, cook until finished then transfer to a plate in warm oven until all are completed.


Step 5:

Serve with Greek yogurt and raspberries.

Ingredients
20g

 

Cocoa

200ml

 

Milk

4

 

Large free range egg(s)

90g

 Allinson's Plain White Flour

10g

 Truvia calorie free sweetener

10g

 

Honey
Utensils
Hand whisk

Blender

Large saucepan

Rubber spatula
Recipe Reviews
Great nice light and puffy , delicious kids loved it
Ingredients
20g

 

Cocoa

200ml

 

Milk

4

 

Large free range egg(s)

90g

 Allinson's Plain White Flour

10g

 Truvia calorie free sweetener

10g

 

Honey
Utensils
Hand whisk

Blender

Large saucepan

Rubber spatula