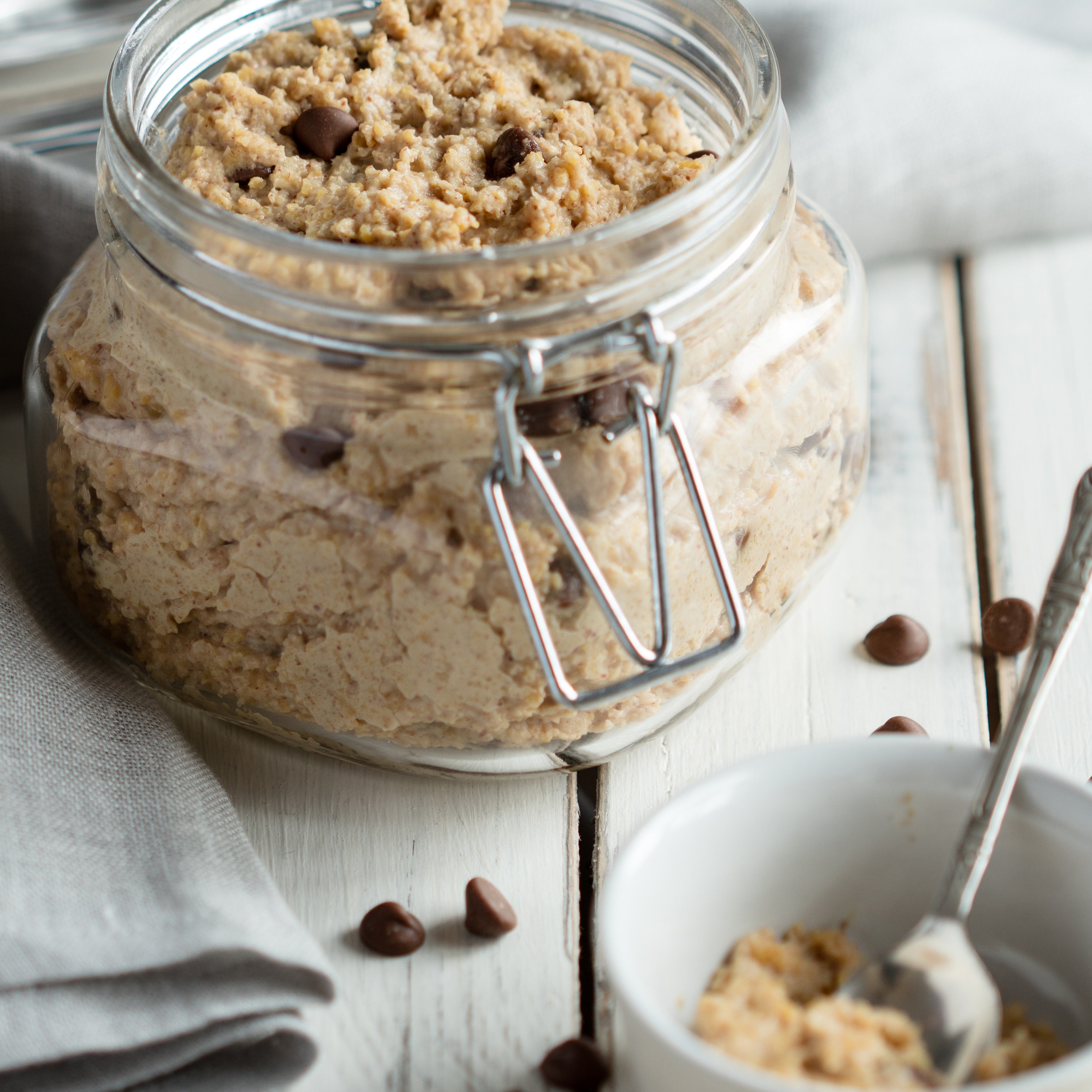 About the bake
This cookie dough dip is an alternative to a traditional cookie dough. Chickpeas make up the bulk of this recipe. Team this cookie dough dip with strawberries for a tasty snack.
Method
Step 1:

Combine all ingredients in a blender, except the chocolate chips, puree very well.


Step 2:

Add Milk to help combine mixture if needed


Step 3:

Fold in chocolate chips, serve as a dip for strawberries


Storage and consumption

Refridgerate in an airtight container. Consume within 3 days.
Ingredients
For the Dip

250g

 

Chickpeas (drained weight)

1 tsp

 

Baking powder

1 tsp

 

Salt

55g

 Proper Nutty peanut butter

2 tbsp

 

Maple syrup

70g

 

Chocolate chips

2 tbsp

 

Oats

2 tbsp

 Truvia calorie free sweetener

2 tbsp

 

Almond milk (if needed)

1 tbsp

 Nielsen-Massey Vanilla Extract
We'd love a slice of advice.
Was it yum? Did the recipe work well? Did you customise the recipe?
Ingredients
For the Dip

250g

 

Chickpeas (drained weight)

1 tsp

 

Baking powder

1 tsp

 

Salt

55g

 Proper Nutty peanut butter

2 tbsp

 

Maple syrup

70g

 

Chocolate chips

2 tbsp

 

Oats

2 tbsp

 Truvia calorie free sweetener

2 tbsp

 

Almond milk (if needed)

1 tbsp

 Nielsen-Massey Vanilla Extract