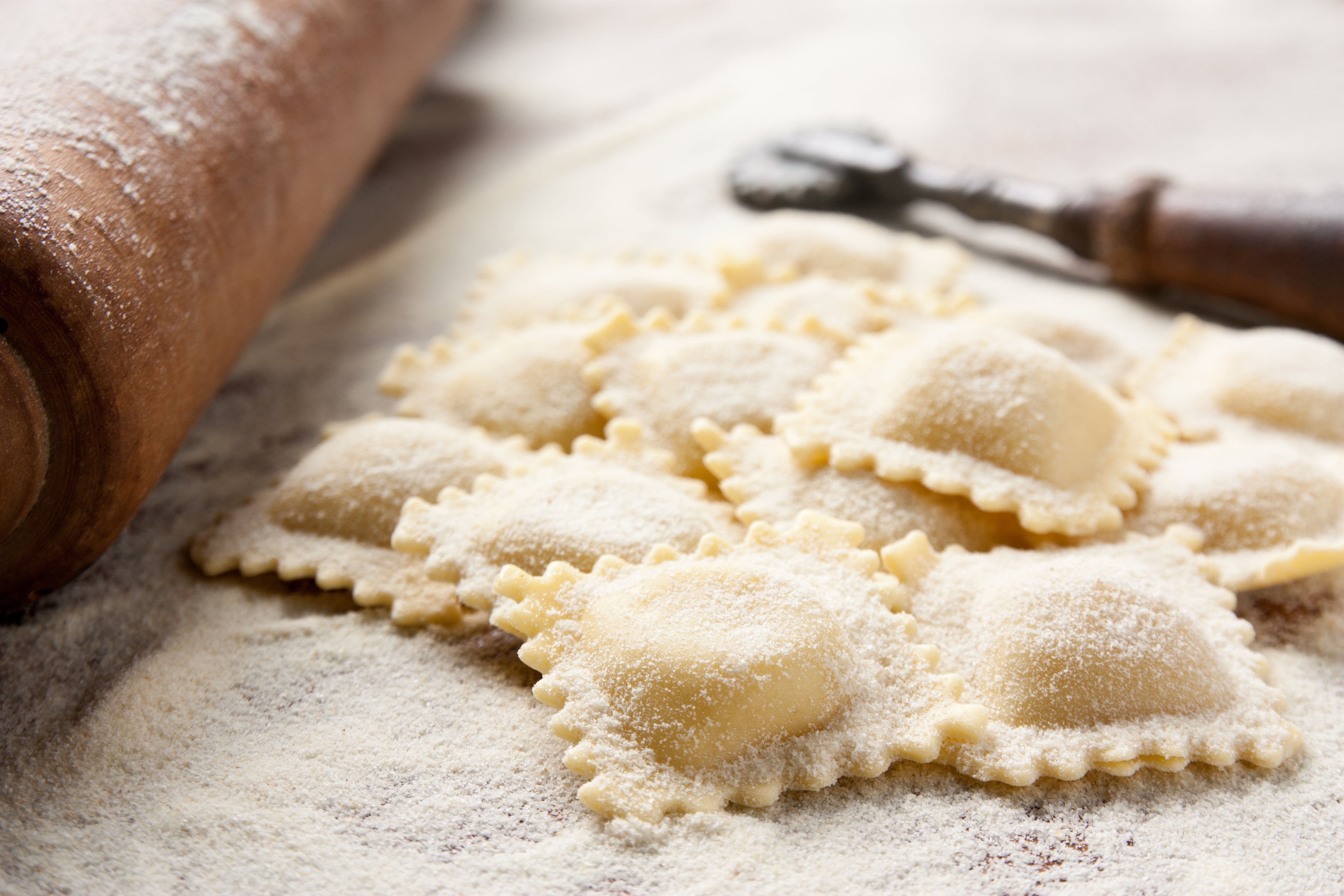 About the bake
Why not try making your own pasta. This ravioli filled with spinach and ricotta is a classic combination but is equally as good with a little smoked salmon or your favourite filling!
Method
Step 1:

Place the flour, water, eggs, salt, and olive oil in a food processor, blend for 3-5 minutes until smooth and not sticky, rest for 30 minutes.

Step 2:

Roll the dough into 2 rectangles approximately 51 x 35.5 cm (20 x 14in).

Step 3:

Mix together the spinach and ricotta in a bowl with a pinch of salt and pepper.

Step 4:

Spoon small mounds of filling in lines over one piece of dough. Brush around the edges with water, cover with 2nd piece of dough, cut into squares. Zigzag edges are optional.

Step 5:

Leave to dry out on the work surface for 30 minutes.

Step 6:

Cook the ravioli in boiling water for 5 minutes, serve with a tomato sauce and grated cheese.
Ingredients
For the pasta

250g

 Allinson's Strong white bread flour

2ml

 

Warm water

1

 

Egg(s) (free range) (beaten)

1

 

Egg yolk(s) (free range)

1 tsp

 

Salt

For the filling

125g

 

Spinach

125g

 

Ricotta

0pinch

 

Salt

0pinch

 

Pepper

1 tbsp

 

Water
We'd love a slice of advice.
Was it yum? Did the recipe work well? Did you customise the recipe?
Ingredients
For the pasta

250g

 Allinson's Strong white bread flour

2ml

 

Warm water

1

 

Egg(s) (free range) (beaten)

1

 

Egg yolk(s) (free range)

1 tsp

 

Salt

For the filling

125g

 

Spinach

125g

 

Ricotta

0pinch

 

Salt

0pinch

 

Pepper

1 tbsp

 

Water