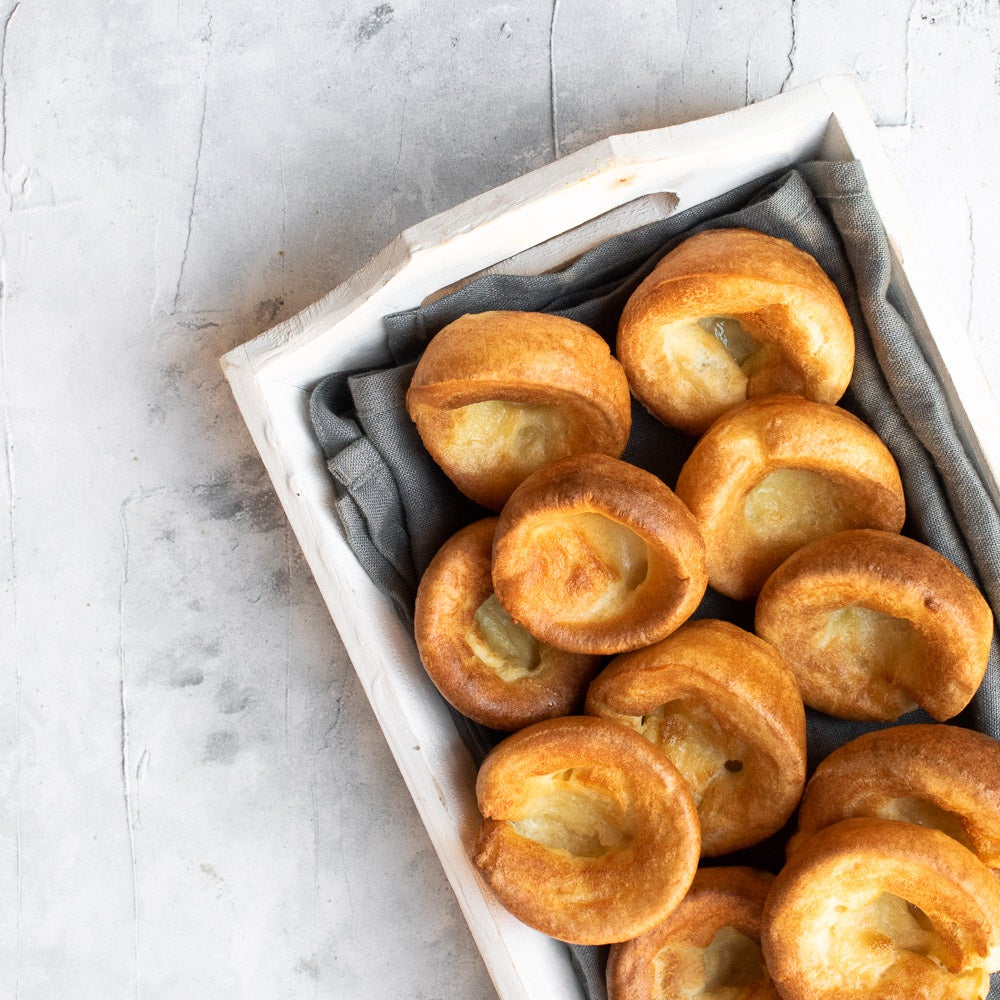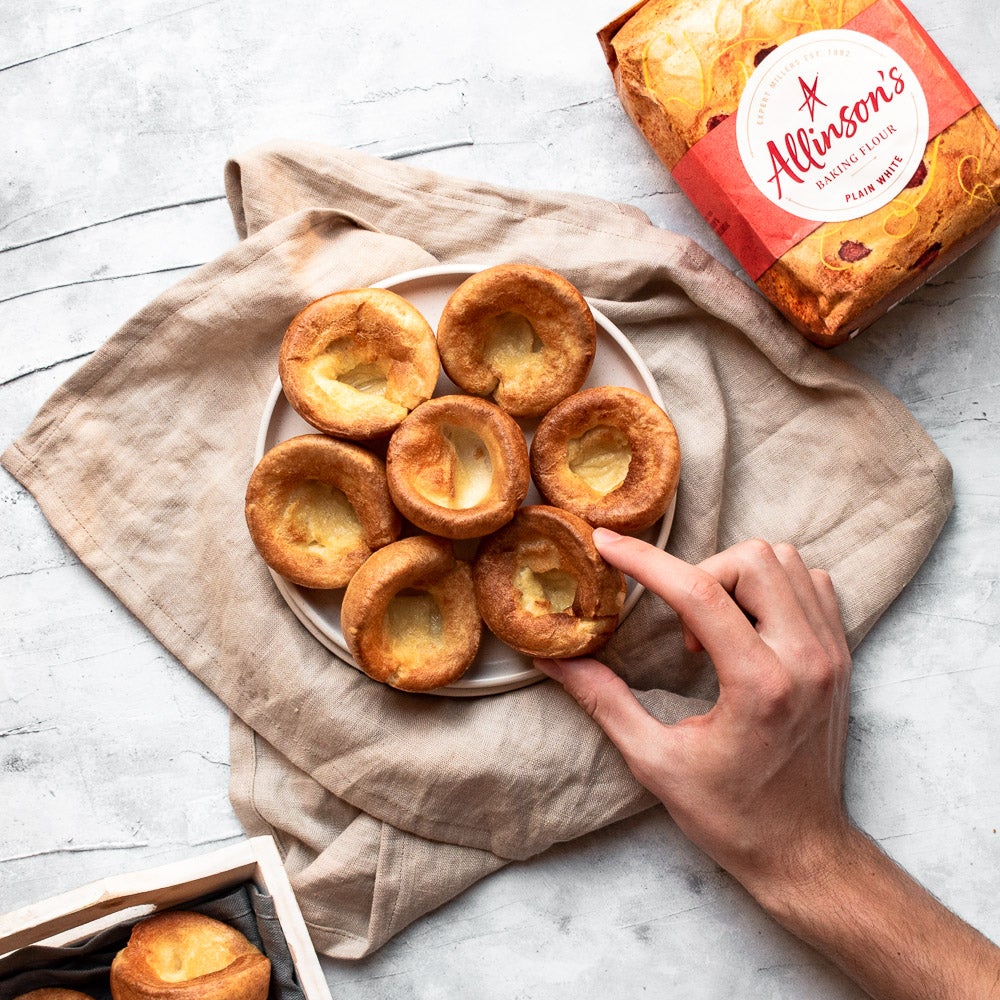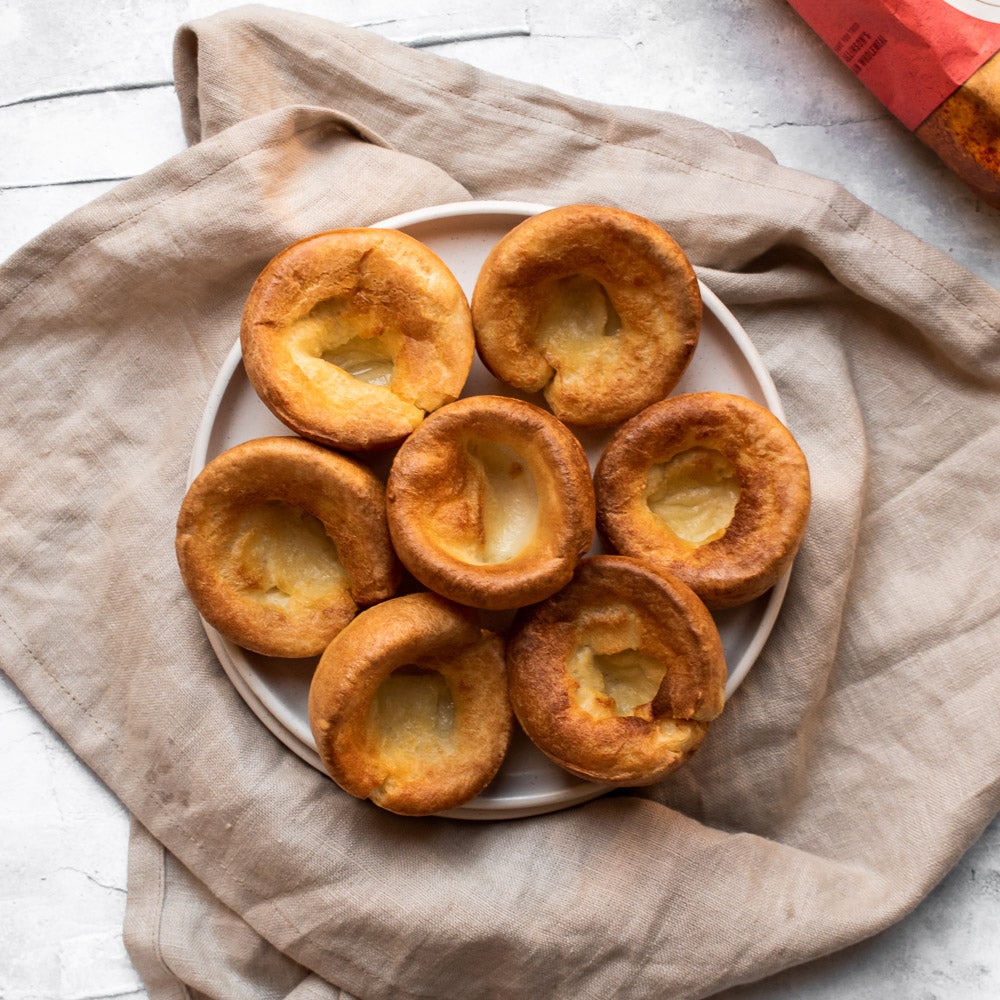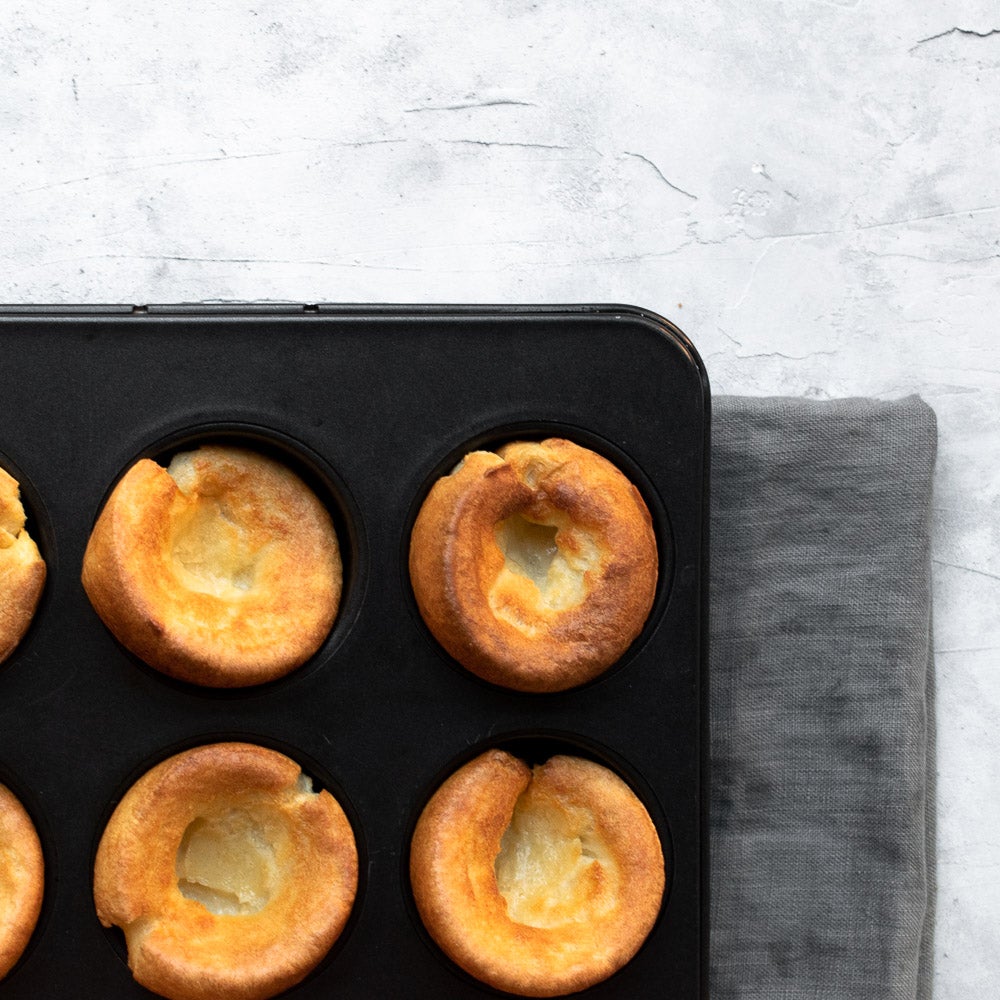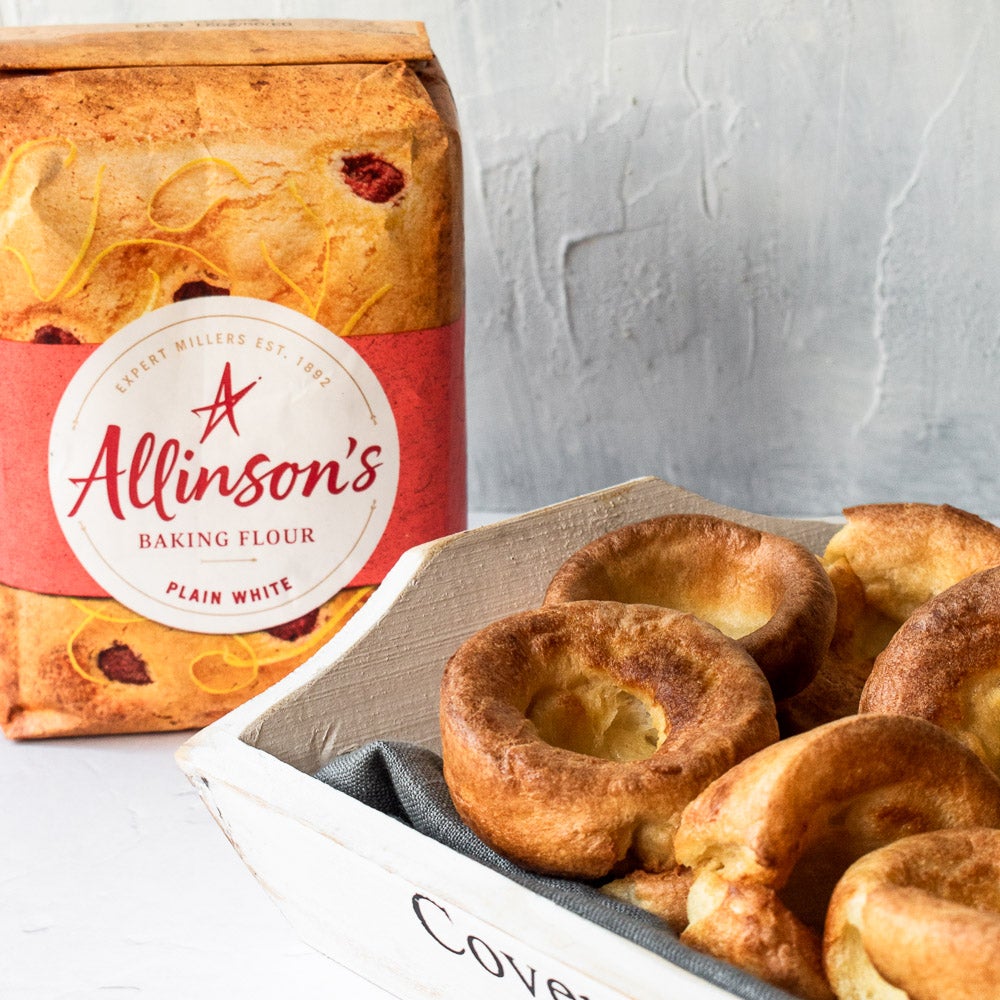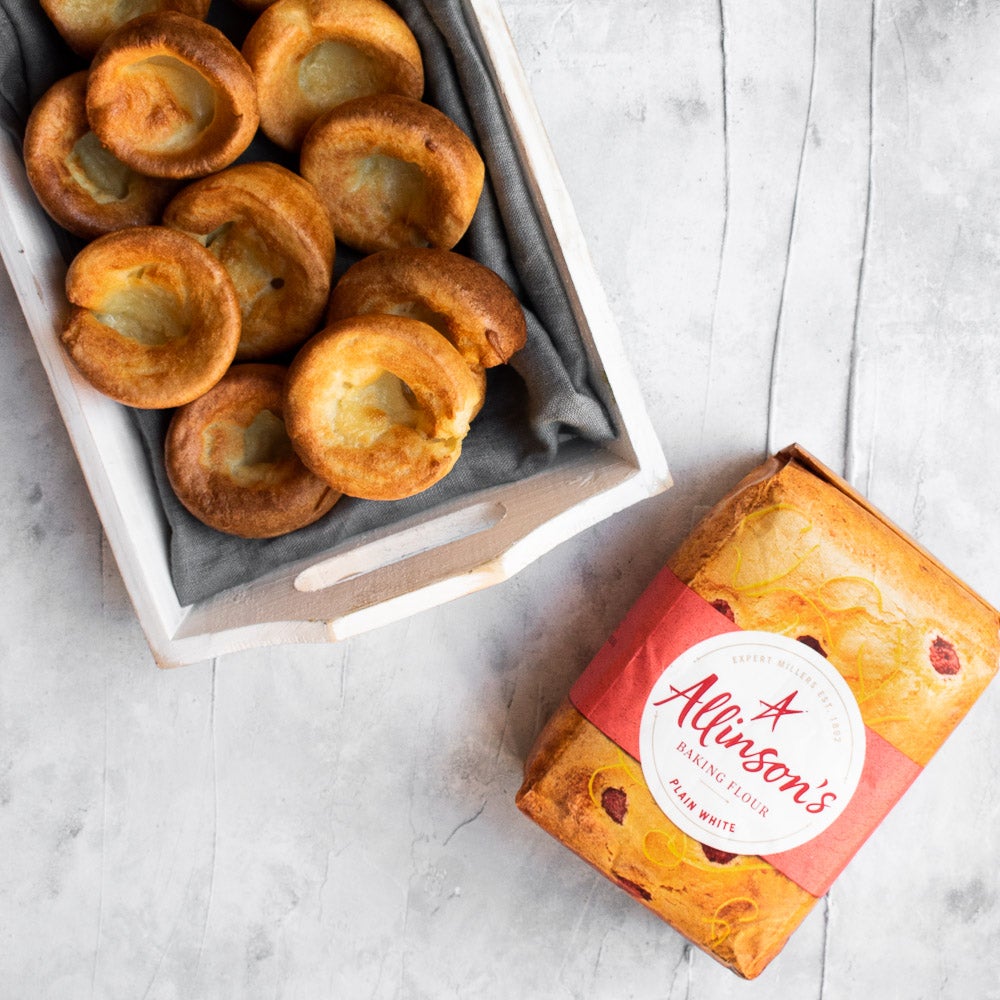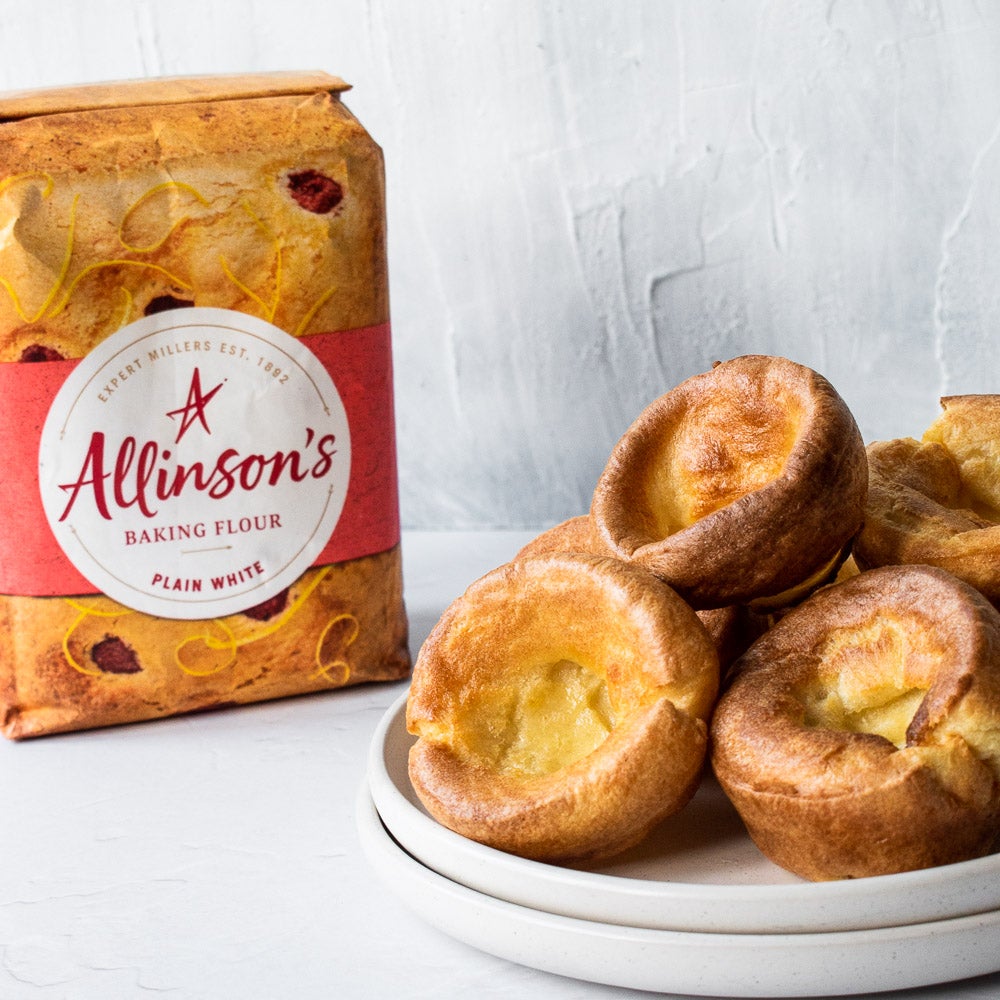 About the bake
In our opinion a roast dinner just isn't complete without a light fluffy Yorkshire Pudding (or two) These could also be served with a stew or alongside a comforting portion of Bangers and Mash. Or for a modern take on a canapé try making small Yorkshire puddings and fill with sliced beef steak topped with horseradish sauce
Method
Step 1:

Preheat the oven to 200°C (180°C fan, Gas Mark 6).


Step 2:

Sift the flour into a bowl, add the eggs and stir until completely combined.

Step 3:

Add the milk slowly and whisk to form a batter. Cover the bowl with a clean tea towel and leave to rest for 30 minutes.

Step 4:

Put a little oil into each hole of a Yorkshire pudding tin. Put the tin on a baking sheet in the oven and heat for 5 minutes until the oil is smoking hot.

Step 5:

Remove from the oven and immediately spoon the batter into the tin. You should hear a sizzling sound. Bake for 15 minutes until puffed and golden.
Ingredients
115g

 Allinson's Plain White Flour

2

 

Eggs (free range)

145ml

 

Milk (whole)

Splash

 

Oil
Utensils
Bowl

Yorkshire pudding tins
Recipe Reviews
My go to Yorkshire pudding recipe! Fool proof and hassle free! Makes absolutely delicious puds! Thankyou!
The best recipe ever they turn out great.
Best Yorkshire pudding recipe
Great recipe best I have baked
The best recipe. I sometimes make make four large Yorkshires they rise well. Use this recipe all the time. Great.
Ingredients
115g

 Allinson's Plain White Flour

2

 

Eggs (free range)

145ml

 

Milk (whole)

Splash

 

Oil
Utensils
Bowl

Yorkshire pudding tins