How to Make Jams & Preserves
Jam
If you're at home surrounded by a seasonal glut of fruit which will soon peak, you might want to start thinking about how to preserve the rich and sweet taste of your summer bounty. And what better way is there than making your own delicious home made jams and preserves? We've got the know how, top tips and recipes to help you on your way.

First things first. Ever wondered why you've lost colour or flavour when making jam previously? It's probably all down to your pectins. Depending the level of pectin in your fruits will depend on which sugar type is best to use to get the optimum flavour for your preserves. Sound confusing? Silver Spoon have taken the stress out and developed 2 key sugars especially.


Silver Spoon Preserving Sugar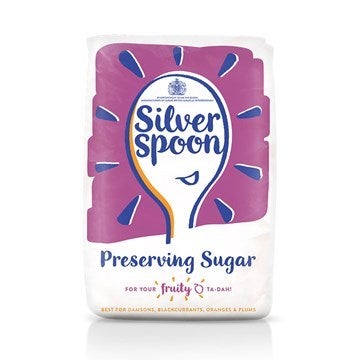 Silver Spoon Preserving Sugar is perfect for making marmalade, jams and preserves using fruits that are naturally high in pectin.

The large sugar crystals dissolve slowly and reduce the risk of burning or the need for stirring and skimming. Silver Spoon Preserving Sugar also produces less froth, which helps create a clearer preserve.

Use with fruits such as plums, redcurrants, blackcurrants, gooseberries, greengages, damsons and Seville oranges.

Silver Spoon Jam Sugar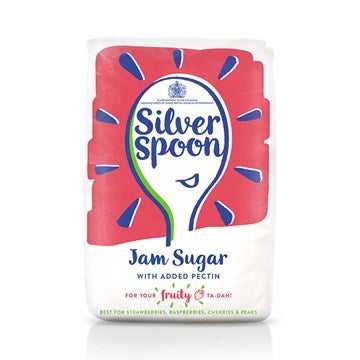 For soft fruit containing lower levels of pectin, Silver Spoon Jam Sugar helps ensure these jams and jellies set successfully every time.

Containing the right amount of natural pectin that certain fruits lack, it helps ensure the jam or jelly sets quickly and retains its fresh fruity flavour and natural colour.

Use with fruits such as strawberries, raspberries, blackberries, apricots, blueberries, cherries, pears, peaches, rhubarb and loganberries.

Here are 3 of our most popular recipes:

Raspberry jam. With raspberries in season from June to October. Get yourselves outside and foraging for big juicy berries.

Fancy something different? This delicious Orange & Passion Fruit Curd is a lovely alternative to lemon or orange.

Blackcurrants are usually quite sharp in taste, making it the perfect base for a blackcurrant jam.

You've got your recipe, you have the ideal sugar, now for some Top Tips to guide you through the making process:

- If you're wondering how to tell when your jam is close to it's setting point; You can spot the change in the rolling boil (Rolling boil? check out out FAQs where we explain further) as the bubbles will turn to a slower pace and the surface of the jam will look shiny and feel thicker when you stir it. The air bubbles will go as the jam thickens and forces the air out. The temperature should read 105°c but be careful not to overdo it. If you over cook the jam, the process cannot be reversed.

- Choose your jar. If you're going for something with a twist metal lid, you do not need to use waxed discs. Make sure you sterilize your jars to keep the contents as fresh as possible.

- When you come to jarring your jam, make sure you fill to the brim when the temperature of the jam is still over 85°c.

Now you have the know how, why not give it a go?