Make Your Own DIY Doughnut Wall
Bread & Dough
Over the past few years we have seen doughnuts take over from cupcakes as the hottest wedding dessert trend, and with this trend we have seen the rise of the doughnut wall – the show stopping backdrop used to display those sweet treats on your big day!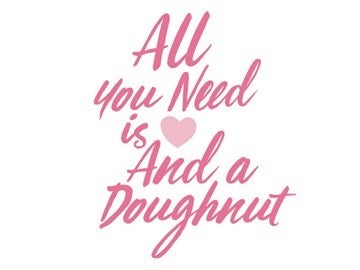 And it's not just weddings, since doughnut walls first started becoming popular we have seen them popping up as a great addition at all kinds of parties and events – and as they look so effective and are so easy to make we can see why! Why not try it for yourself and 'wow' your guests at your next event?

When it comes to designing and making your doughnut wall there really are no rules. Whatever your event theme and style you can create something truly unique to you.

Why not check out our Pinterest board for more inspiration about how you can decorate and style your doughnut wall!

To get started you will need

-Wooden Peg Board (cut to required size)
-Wooden Dowling Rod (cut to roughly 2 inches in length)
-Wood Glue
-Paint Colour of Choice
-Any Additional Decorative Items (such as MDF letters or bunting)

Top Tip: Don't worry if you can't find any peg board, MDF cut to size with holes drilled into it roughly 5 inches apart works just as well.

Once you have gathered all your craft elements together, the making is the easy part. Simply apply glue to one end of the doweling rod and place into the peg board hole situated where you want the first doughnut to be positioned. Hold in place at a 45° angle until the glue begins to set. Then repeat this step for the remainder of the board.

Remember to leave space between each peg positioning to allow room for the doughnut and also space at the top of the board if you wish to add MDF lettering or other decorative items at the end.

Once the glue has completely set you can then paint the wall with your chosen colour and finish off with any decorative items of your choice. It really is as simple as that!

3 Top Tips for Doughnut Wall Styling


When displaying your doughnut wall why not add complementing cake stands positioned at different levels or painted to match kitchen roll holders to stack more doughnuts onto - you could even use the different areas to display different flavours, cater to dietary requirements or for other dessert options.

Instead of spacing the doweling rods equal distance apart why not use them to spell out a word or initials, or even form a picture once the doughnuts are placed onto them?

Need room for more? No problem. The 2 inch doweling rods should comfortably hold one doughnut but if you want to stack them just make the doweling rods longer in length.

Add a quote! The word "Doughnuts" works well but this is a prime time to add some personality to your table so why not go for a quirky quote? "All You Need is Love and a Doughnut", "'Hole' Lot Of Love", & "Doughnut Worry Be Happy" are just a few that would be ideal.

And finally, why not finish your homemade wall off with homemade doughnuts for that real personal touch?