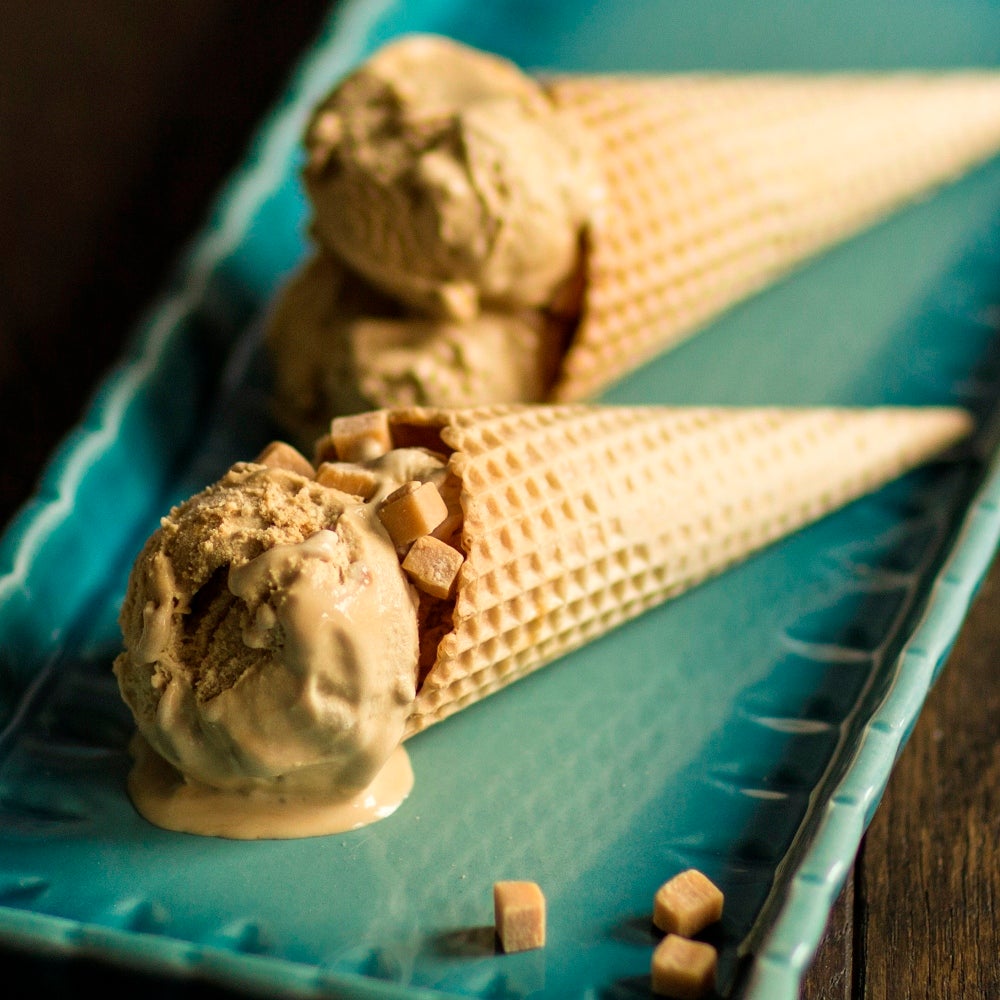 About the bake
The rich intense flavour of the dark muscovado sugar in this recipe gives this smooth creamy butterscotch ice cream the deliciously indulgent taste of toffee. Serve as a special dessert at your next dinner party or simply in a cone whilst soaking up the summer sun in the garden.
Method
Step 1:

Place the sugar in a mixing bowl and break up the lumps with a spoon.

Step 2:

Pour in the evaporated milk and whisk with an electric mixer until the mixture is thick and leave a trail when the whisk is lifted.

Step 3:

In a separate bowl whisk the cream until thick but not stiff. Wash the beaters and in a grease free bowl whisk the egg white until stiff. Fold the cream into the sugar mixture until incorporate, and then gently fold in the egg white.

Step 4:

Pour the mixture into a freezer proof container. Cover and freeze overnight. Transfer to the refrigerator about 10 minutes before serving.

Step 5:

Serve in a waffle cone with a sprinkling of fudge pieces
Ingredients
150g

 Unrefined dark muscovado sugar

410g

 

Evaporated milk

150ml

 

Double cream

1

 

Egg white(s) (free range)

 

Fudge pieces (to decorate)

 

Waffle cones
Recipe Reviews
I made this for my brother. It was so easy to make and he loved it. I do recommend stirring it an hour after freezing though as it all settles at the bottom.
Definitely be making it again!
Ingredients
150g

 Unrefined dark muscovado sugar

410g

 

Evaporated milk

150ml

 

Double cream

1

 

Egg white(s) (free range)

 

Fudge pieces (to decorate)

 

Waffle cones