What Size Cake Do I Need?
Cake
Do you want to bake your own cake for celebration or party but don't know where to start?

The prospect can seem daunting when you don't know how big it needs to be so all your guests will be able to enjoy the fruits of your labour. Don't worry though; we've put together this handy guide to tell you what size tin you need to use and how many tiers it needs to be to ensure each of your guests get a slice.

Top Tip: If you're baking for a wedding and want to keep the top tier for an anniversary or christening cake, don't forget to add this tier onto your serving calculations.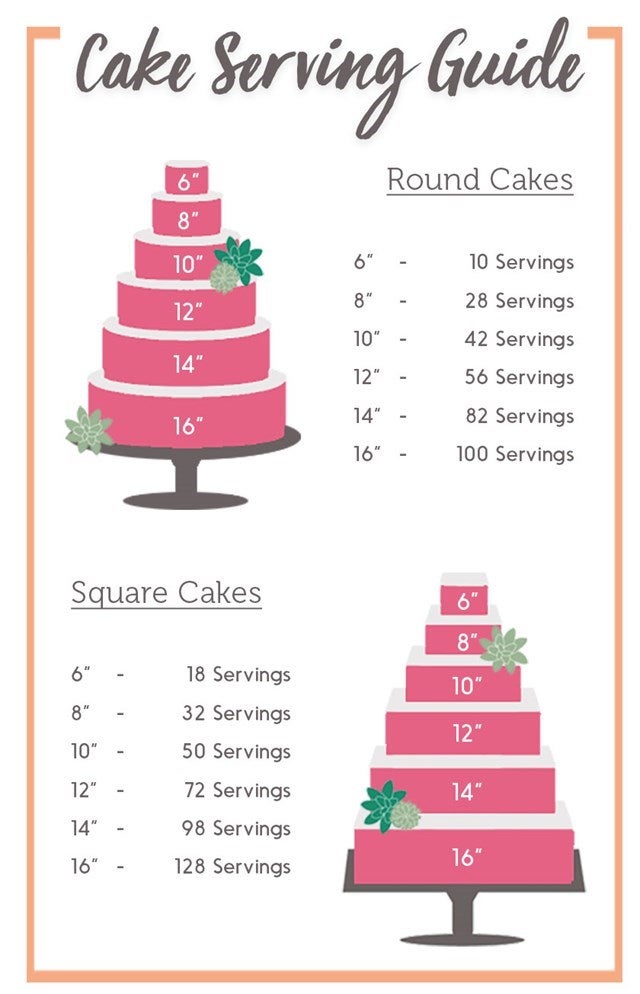 Please note this guide is for reference only and serving size may vary slightly based on portion size cut. Calculations given based on 2"x1" servings.