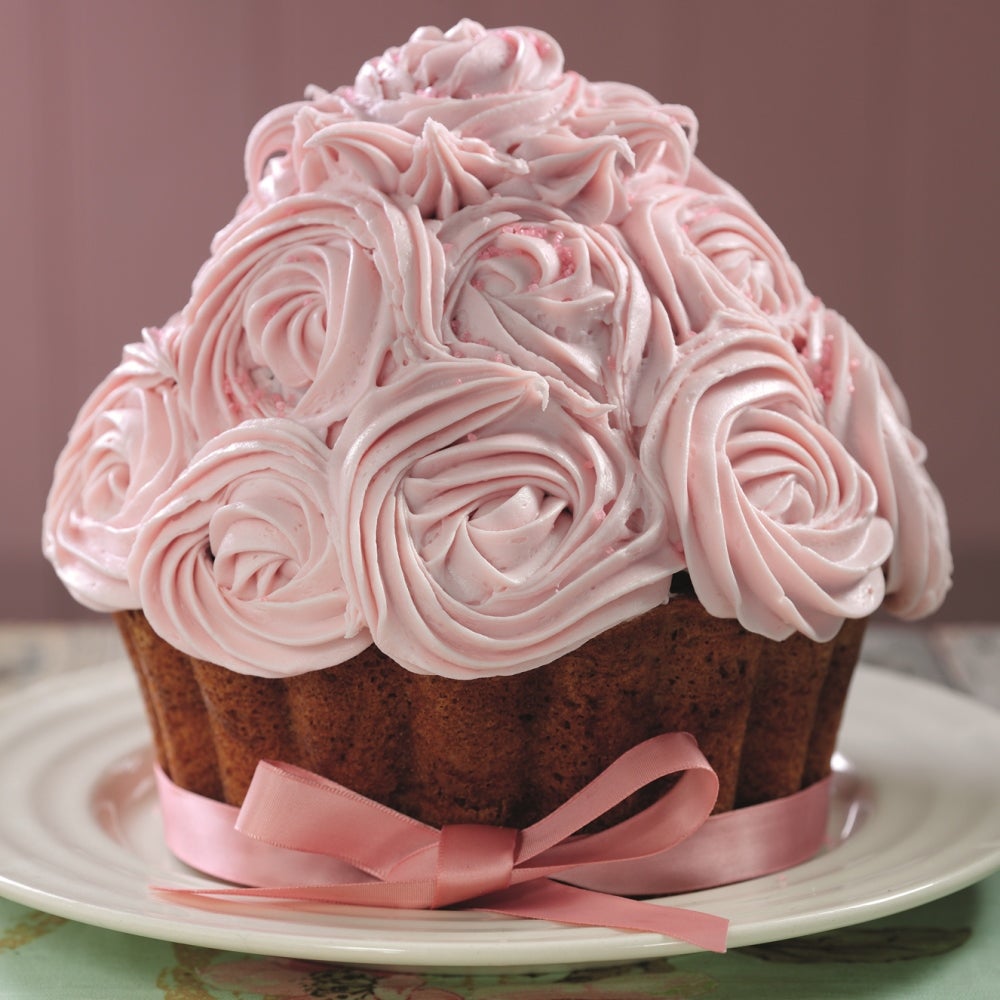 About the bake
Why settle for small cupcakes when you could bake a giant super-sized one! Really simple to make, this giant cupcake is the perfect showstopper to impress your friends and family.
Method
Step 1:

Preheat the oven to 160°C (320°F, gas mark 3). Cream the butter and sugar and gradually mix in the eggs.


Step 2:

Sieve in the flour and baking powder and mix well.

Step 3:

Place in the oven and bake for 1 hour. Remove from the oven and leave to cool.

Step 4:

To make the buttercream, mix in the required amount of colour to the butter. Gradually add icing sugar and mix together. Pipe onto the cooled cake and decorate with sprinkles and a ribbon.

Ingredients
For the Cupcake

340g

 

Unsalted butter (softened)

340g

 Billington's Unrefined Golden Caster Sugar

340g

 Self-raising white flour

2 tsp

 

Baking powder

6

 

Free range large eggs

For the Buttercream

150g

 

Unsalted butter (softened)

500g

 Silver Spoon Icing Sugar

1/2 tsp

 Pink food colouring gel

For the Decoration

A handful

 

Sprinkle decorations
Utensils
Giant cupcake mould/baking tin

Piping bag

Large star nozzle
Recipe Reviews
Very good recipe, very much would recommend this.
Ingredients
For the Cupcake

340g

 

Unsalted butter (softened)

340g

 Billington's Unrefined Golden Caster Sugar

340g

 Self-raising white flour

2 tsp

 

Baking powder

6

 

Free range large eggs

For the Buttercream

150g

 

Unsalted butter (softened)

500g

 Silver Spoon Icing Sugar

1/2 tsp

 Pink food colouring gel

For the Decoration

A handful

 

Sprinkle decorations
Utensils
Giant cupcake mould/baking tin

Piping bag

Large star nozzle