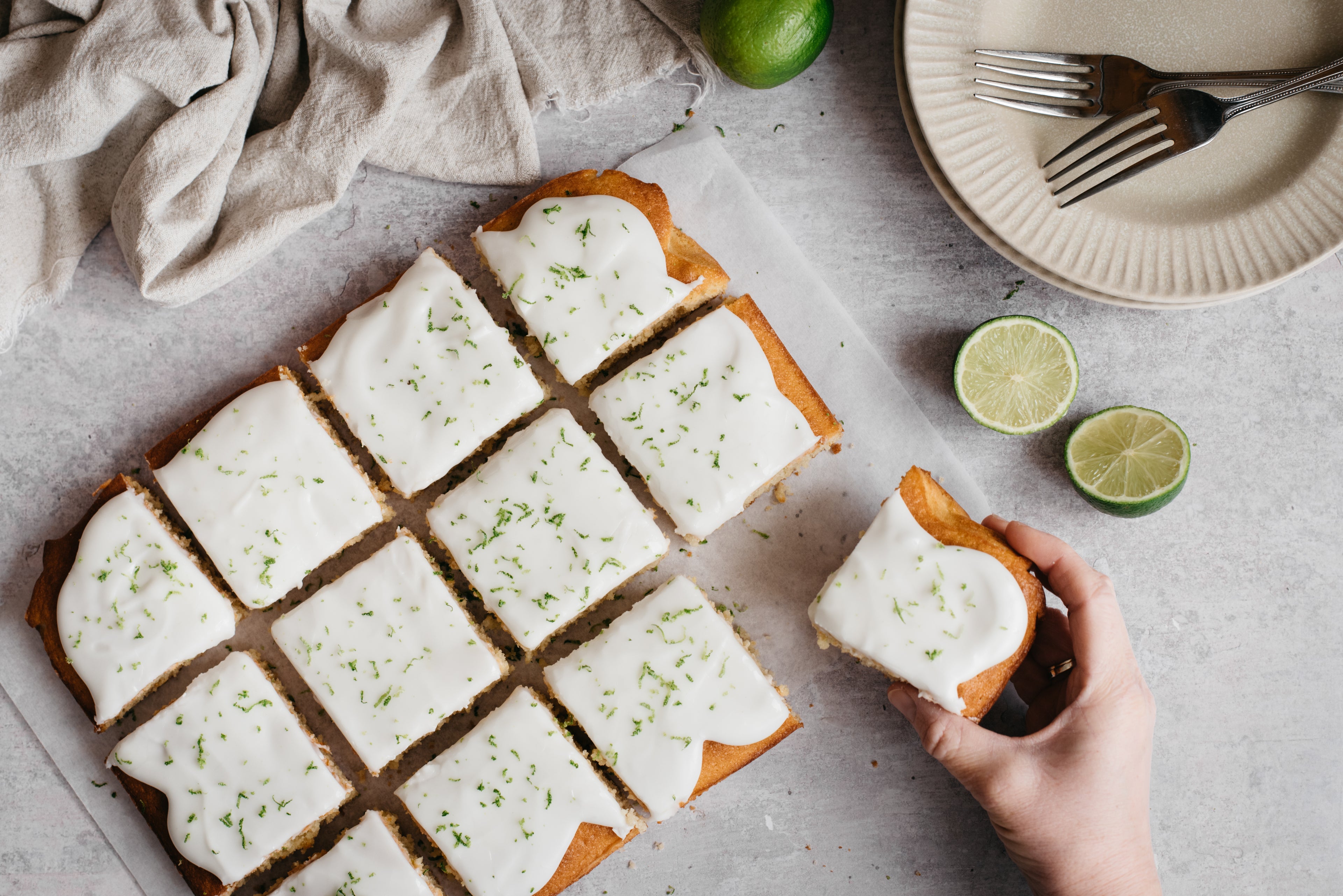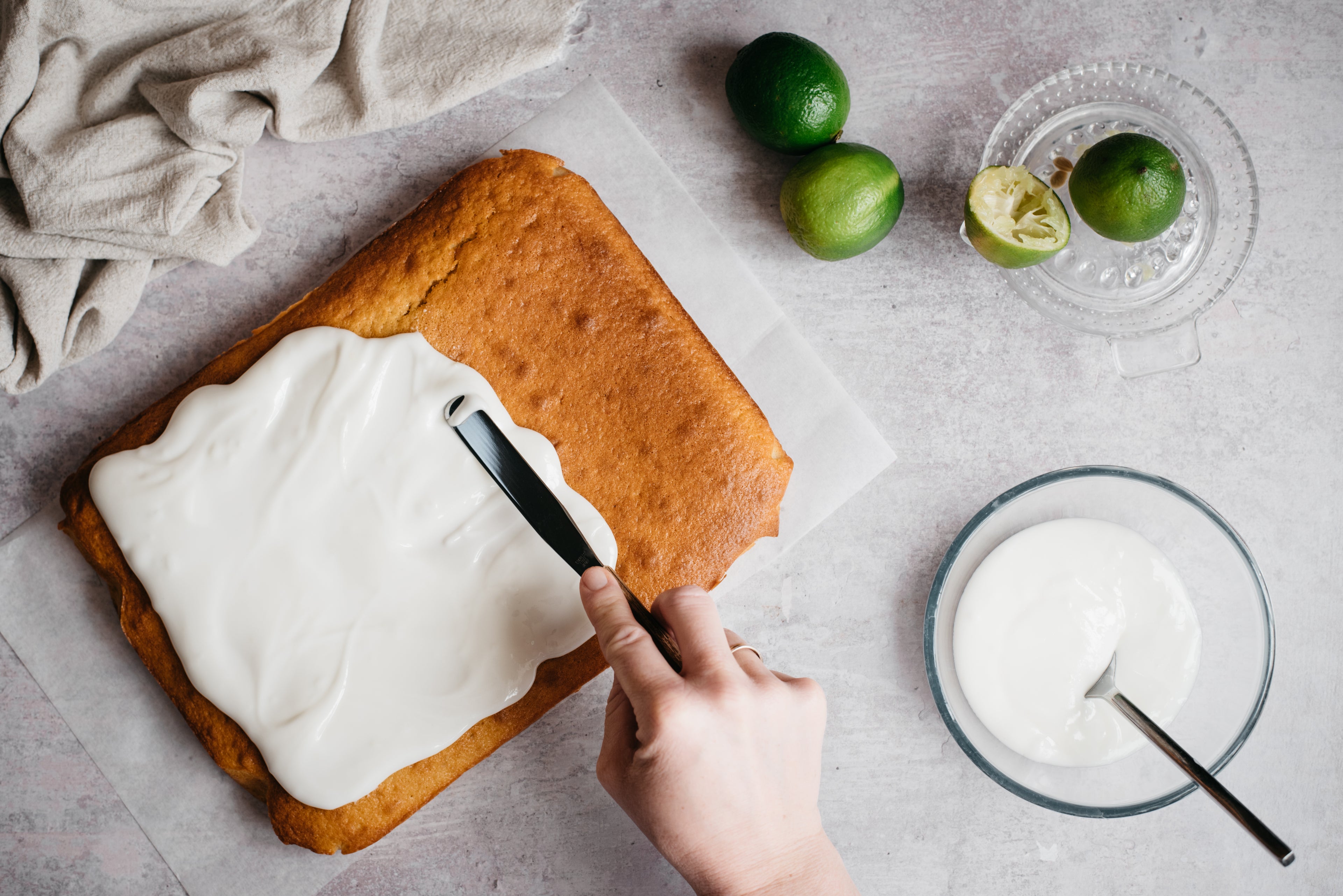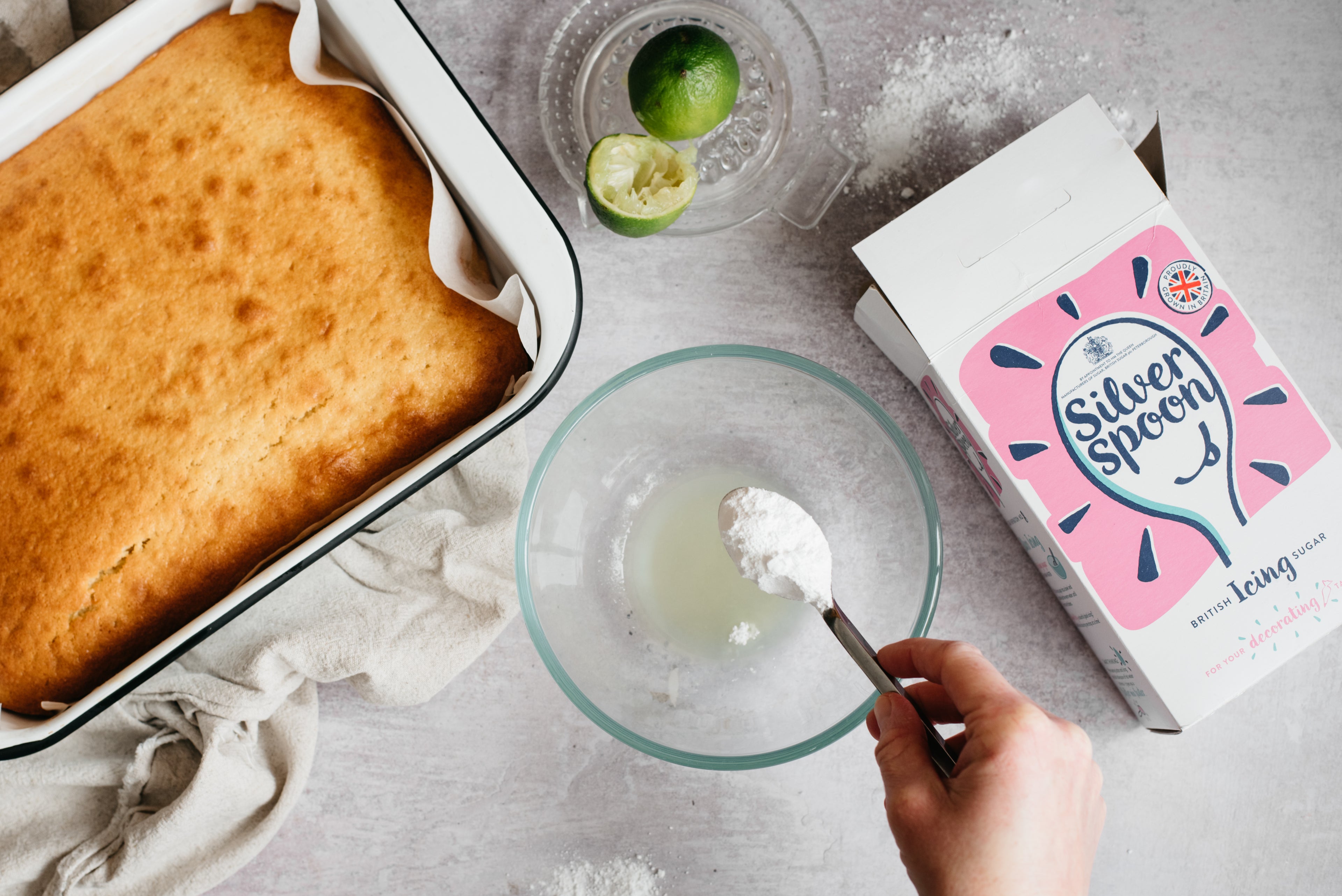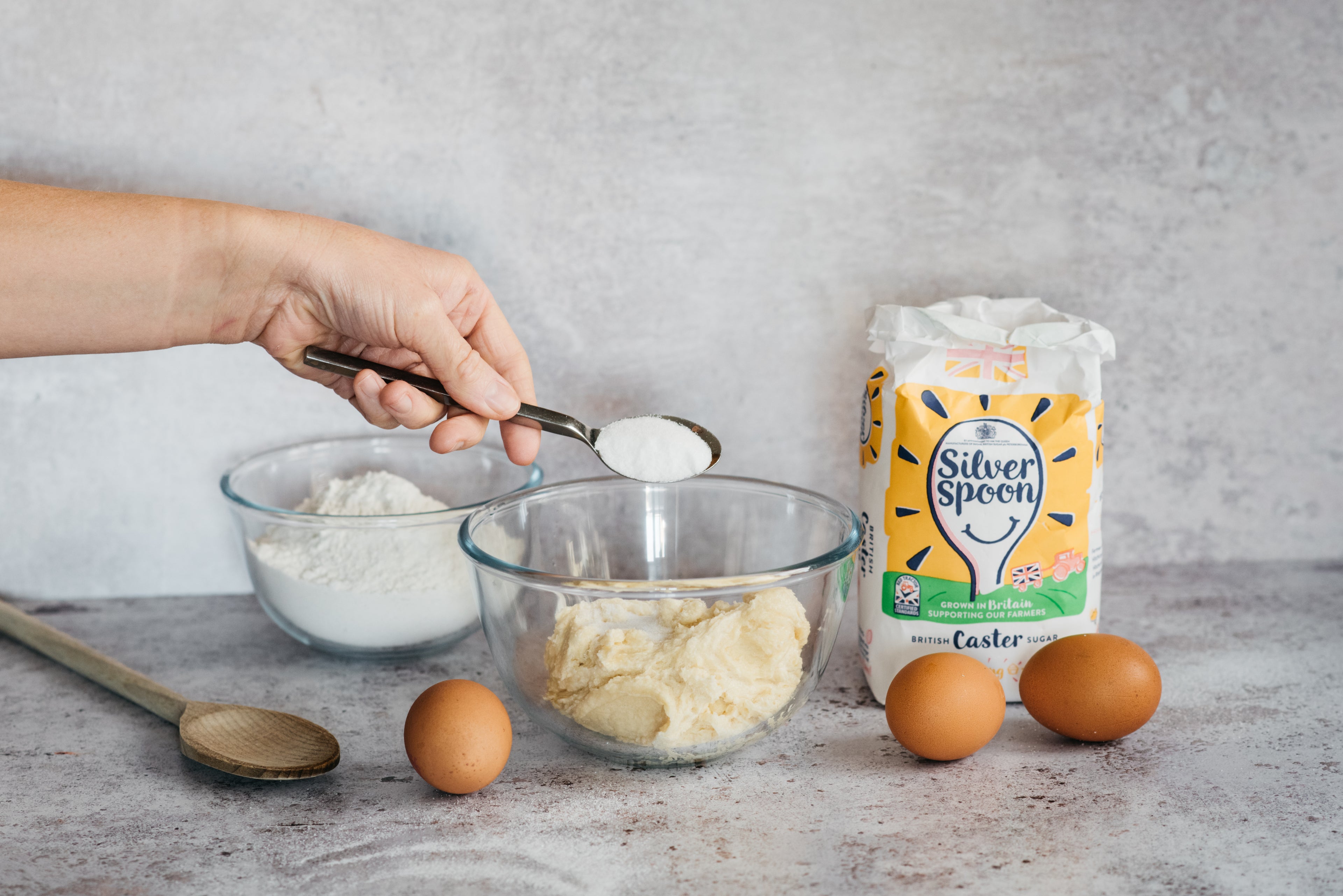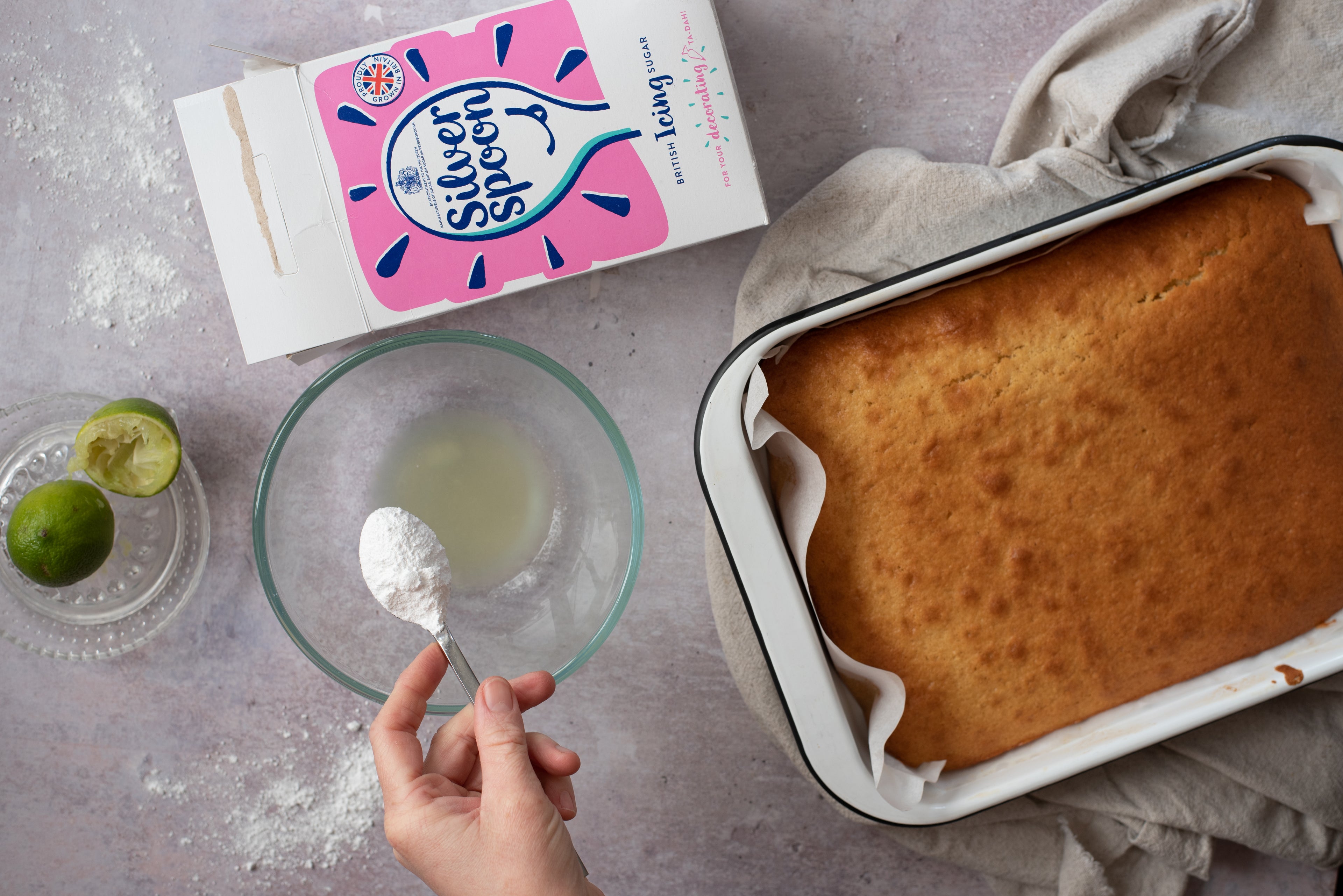 About the bake
Mary Berry's iced lime tray bake recipe as featured in Mary Berry's Pudding and Desserts book published by DK Books. Beautifully light, this is a perfect recipe for the Summer time.
Method
Step 1:

Lightly grease a 23cm x 30cm (9in x 12in) traybake tin or small roasting tin with baking parchment.




Step 2:

Combine all the cake ingredients in a bowl and beat well for about 2 minutes or until smooth and thoroughly blended.

Step 3:

Turn into the prepared tin and level the surface. Bake in a preheated oven at 180°C (fan 160°C, gas 4) for 35-40 minutes until the cake is well risen, springy to the touch and beginning to shrink away from the sides if the cake.

Step 4:

Leave to cool slightly in the tin, then turn out on to a wire cooling rack, peel off the lining paper, and cool.

Step 5:

To make the icing sift the icing sugar into a bowl. Mix in enough of the lime juice to give a runny consistency. Pour over the cooled cake and leave to set. When cool, cut into squares and serve.
Ingredients
175g

 

Butter (unsalted) (plus extra for greasing)

175g

 White caster sugar (we like silver spoon)

250g

 Self-raising white flour

1.5 tsp

 

Baking powder

3

 

Egg(s) (free range)

3 tbsp

 

Milk (whole)

3

 

Lime zest (finely grated, from 3 limes)

For the icing

250g

 Silver Spoon Icing sugar

2

 

Lime juice (from 2 limes)
Recipe Reviews
I used less sugar (130g) which still tasted plenty and less butter and it still made a really fluffy sponge.
This is absolutely delicious. As a change I mixed the lime juice with granulated sugar and spread it over the top of the cake, as you do for lemon drizzle. Lush.
Brilliant cake , so easy , I got at least 16 servings, also it freezes well
I've lost count how many times I've baked that delicious cake it's my family favourite 😍 absolutely delicious I love it 😊so I'm going bake it again..Thank you so much for that delicious and simple recipe 😊
This is the best cake ever
Ingredients
175g

 

Butter (unsalted) (plus extra for greasing)

175g

 White caster sugar (we like silver spoon)

250g

 Self-raising white flour

1.5 tsp

 

Baking powder

3

 

Egg(s) (free range)

3 tbsp

 

Milk (whole)

3

 

Lime zest (finely grated, from 3 limes)

For the icing

250g

 Silver Spoon Icing sugar

2

 

Lime juice (from 2 limes)