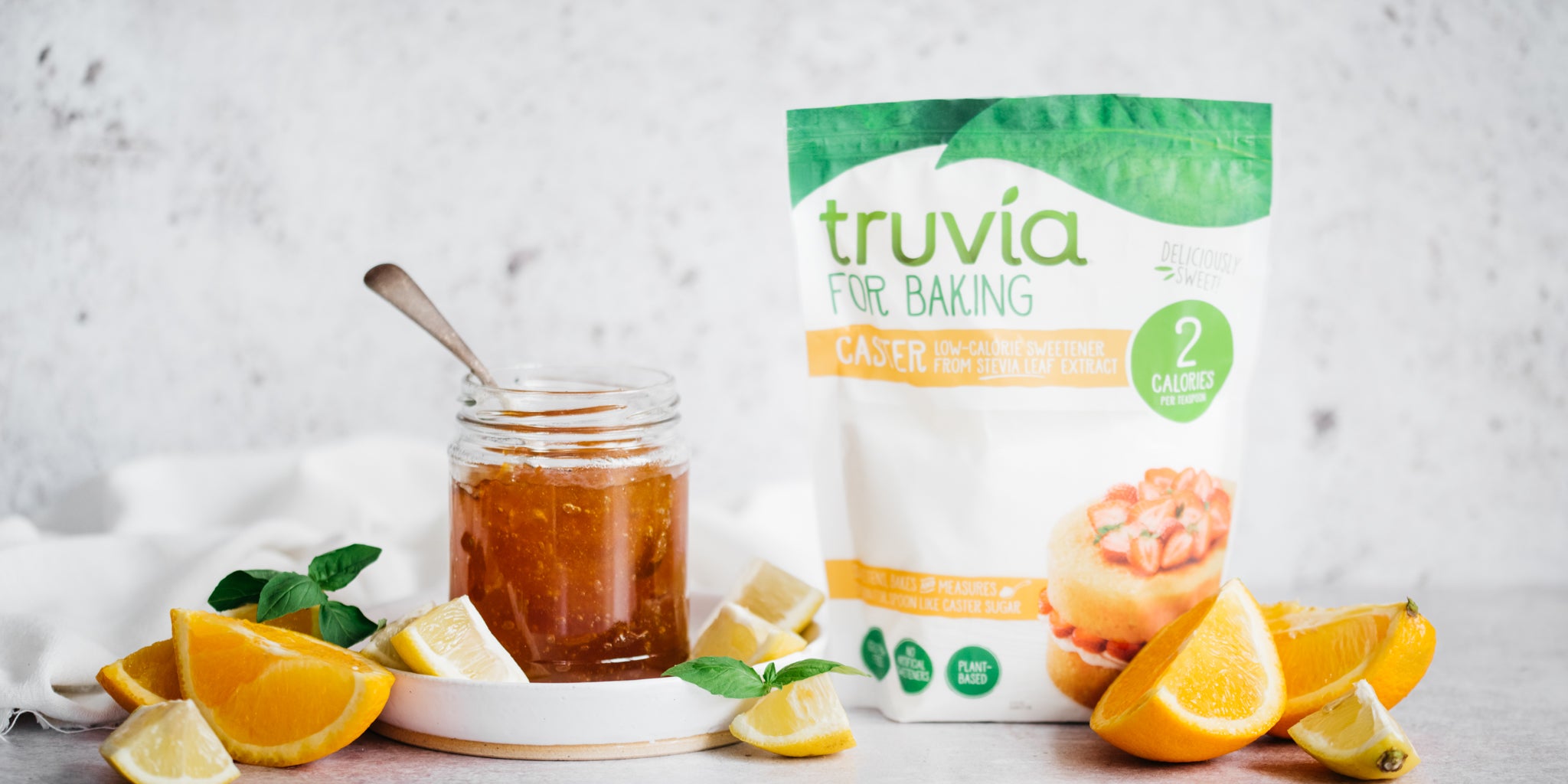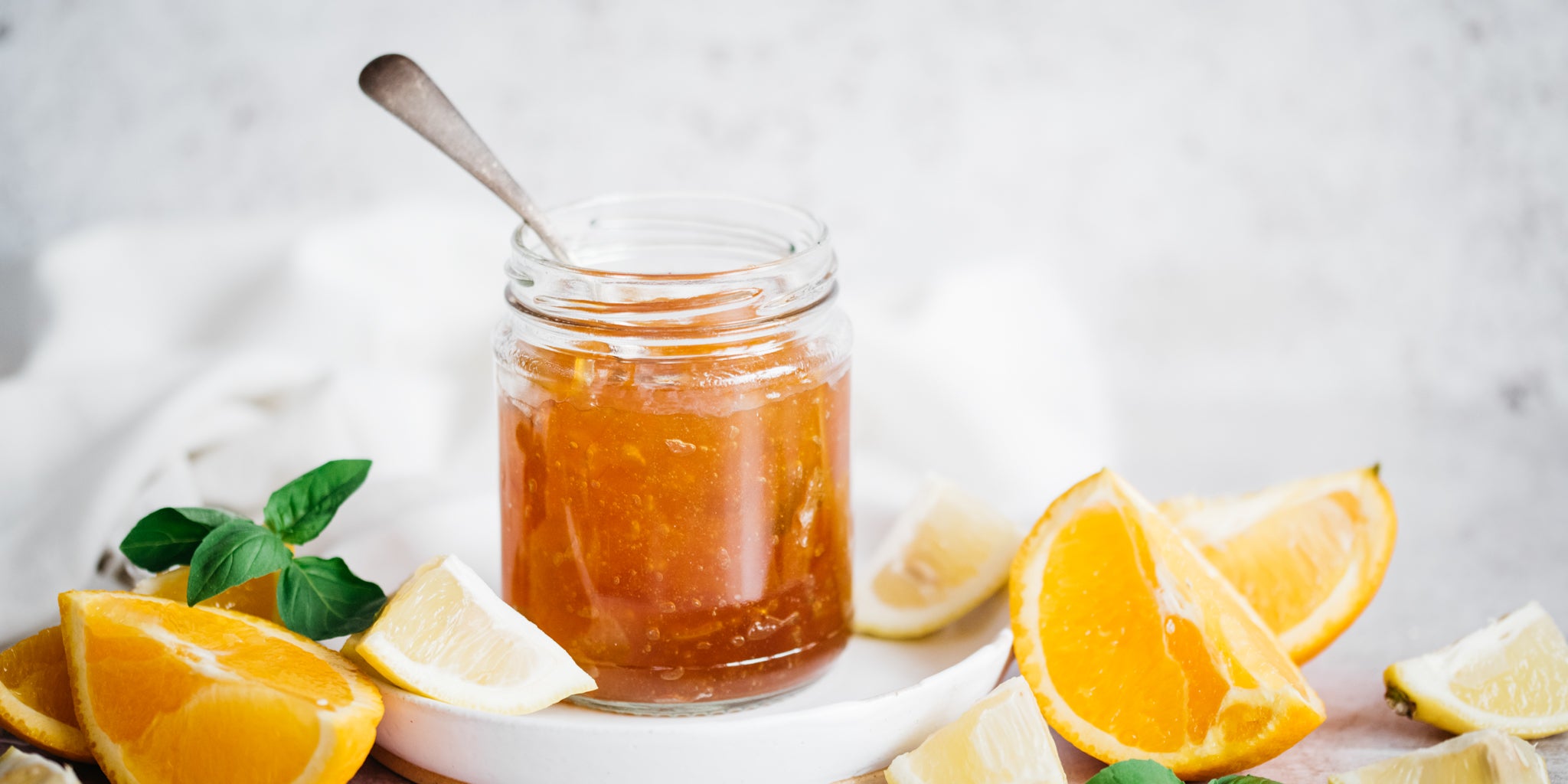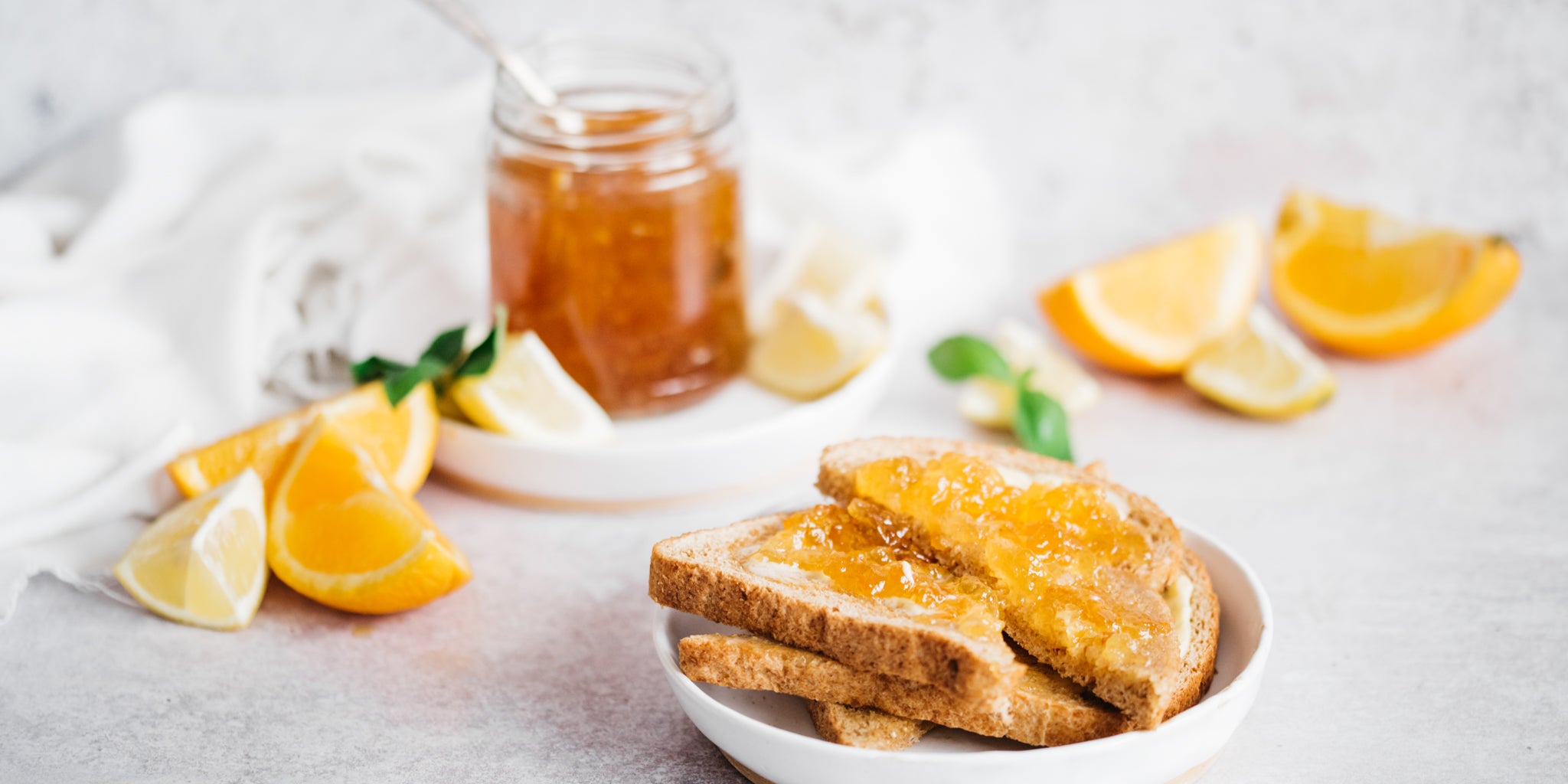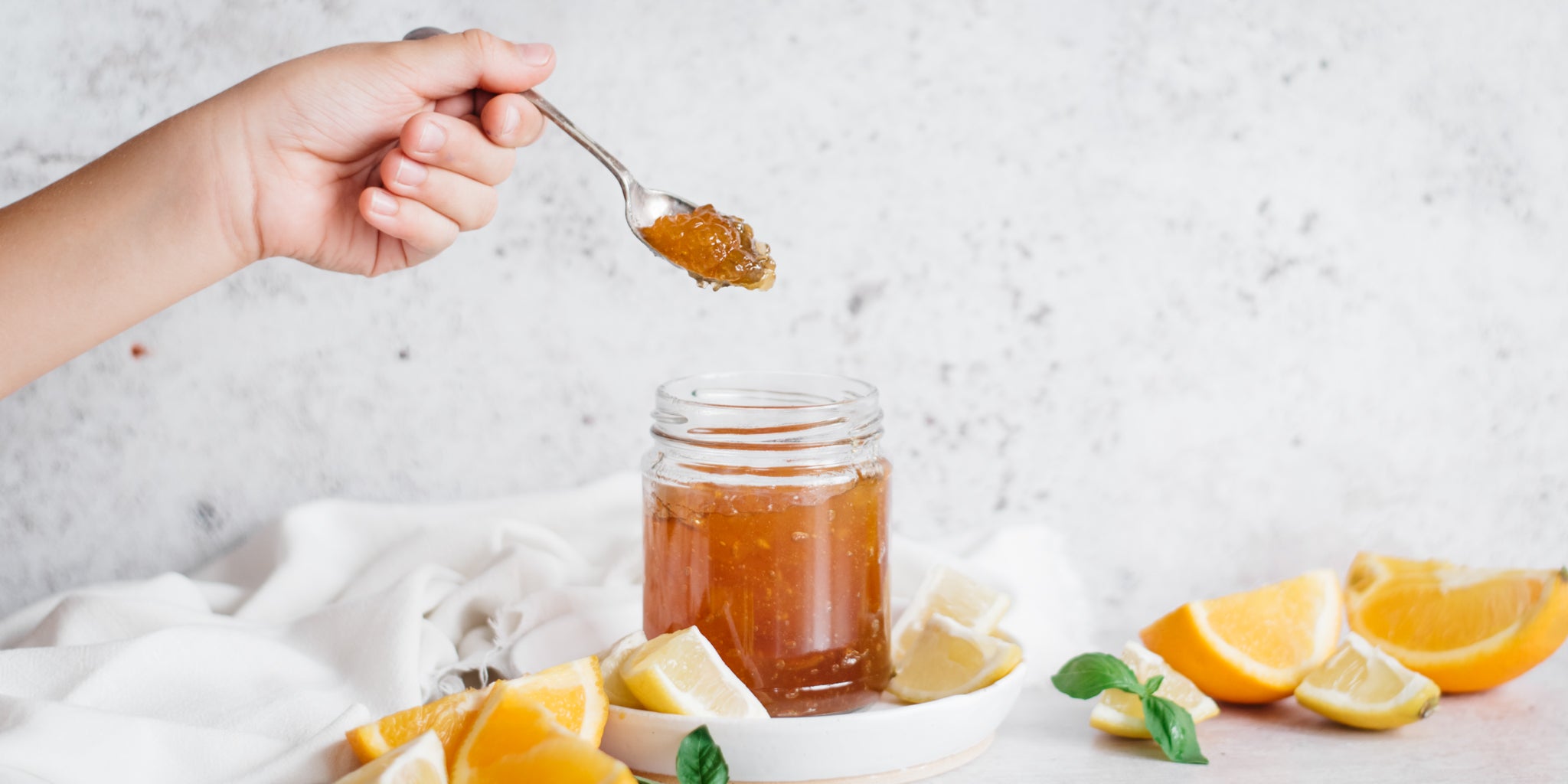 About the marmalade
Marmalade - whether you spread it on toast or sandwich it between cakes it is so versatile and blooming delicious. Our Truvia low sugar marmalade recipe makes a perfect gift for a loved one who is looking for a light alternative.
Method
Step 1:

Wash the oranges and scrub with a new pan scourer to remove any wax. Next, slice the top and bottom off each orange then cut into quarters. Slice each quarter into very thin pieces.

Step 2:

Put the oranges into a large saucepan with the lemon juice and water. Bring to the boil, cover with a tight-fitting lid, then simmer for 2 hours.

Step 3:

Remove the lid and increase the heat to medium then stir in the Truvia for Baking Caster. Simmer for approximately 30 minutes until the marmalade has reduced and thickened, stirring every 10 minutes

Step 4:

Meanwhile to sterilise jars: wash out jars with hot, soapy water, then rinse. Fill each jar ½ full with water, place in the microwave and bring to the boil on full power. Remove carefully, pour out the hot water and place the jars upside-down on a clean, dry tea towel to drain, ready for filling.

Step 5:

Taste the marmalade and add more Truvia if required. Spoon the marmalade into warm, sterilised jars, seal, and label then allow to cool completely. Store for up 2 weeks in the fidge.

Step 6:

If you don't have a microwave to sterilise jars, then heat the oven to 150C/130C fan/ gas mark 2. Wash out jars with hot, soapy water, then rinse. Place the jars upright on an oven tray and heat in the oven for 20 minutes, then they are ready for filling.
Ingredients
For the marmalade

900g

 

seedless oranges with a thin skin

1

 

Lemon Juice

525ml

 

Water

250g

 

Truvia for Baking - Caster
We'd love a slice of advice.
Was it yum? Did the recipe work well? Did you customise the recipe?
Ingredients
For the marmalade

900g

 

seedless oranges with a thin skin

1

 

Lemon Juice

525ml

 

Water

250g

 

Truvia for Baking - Caster