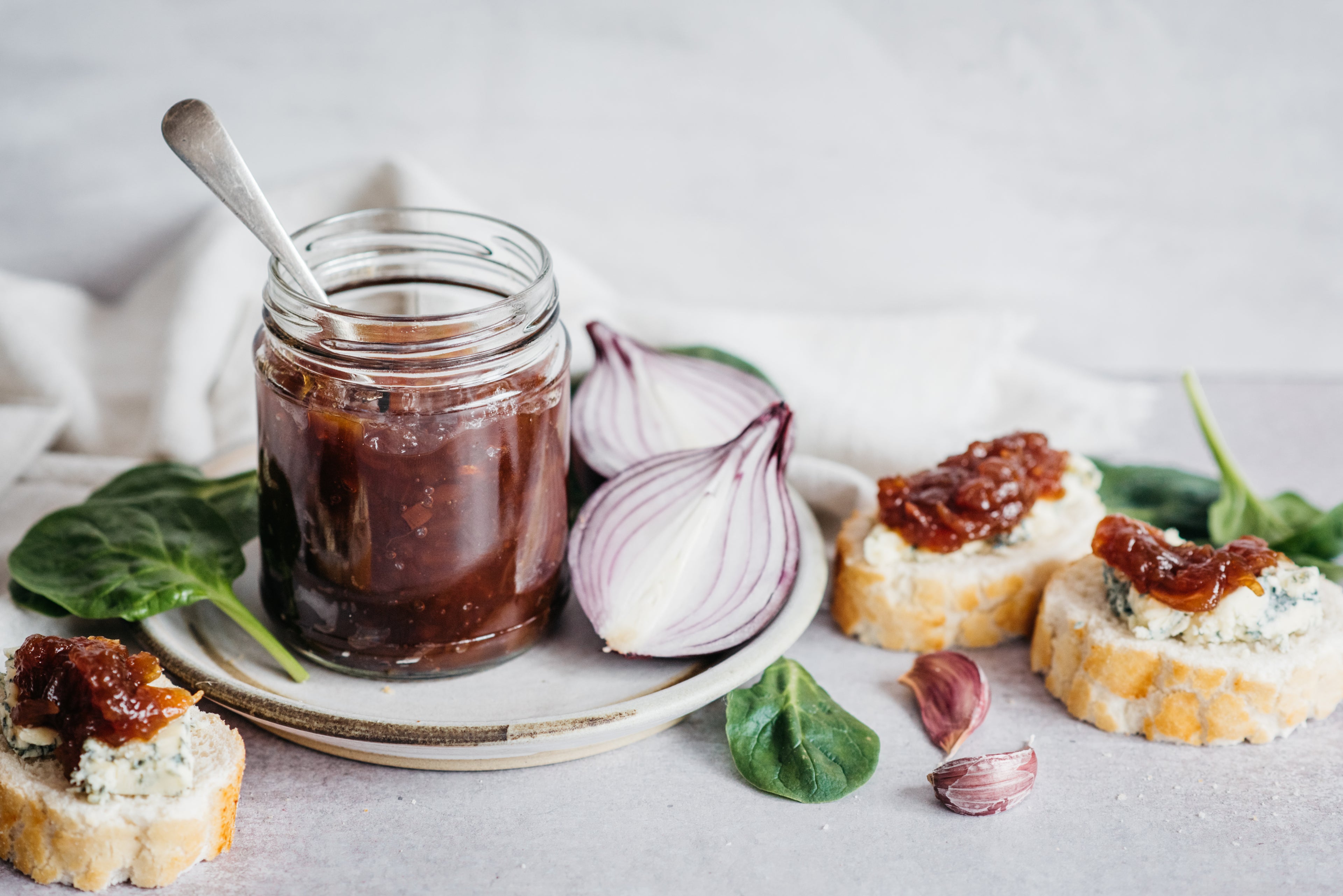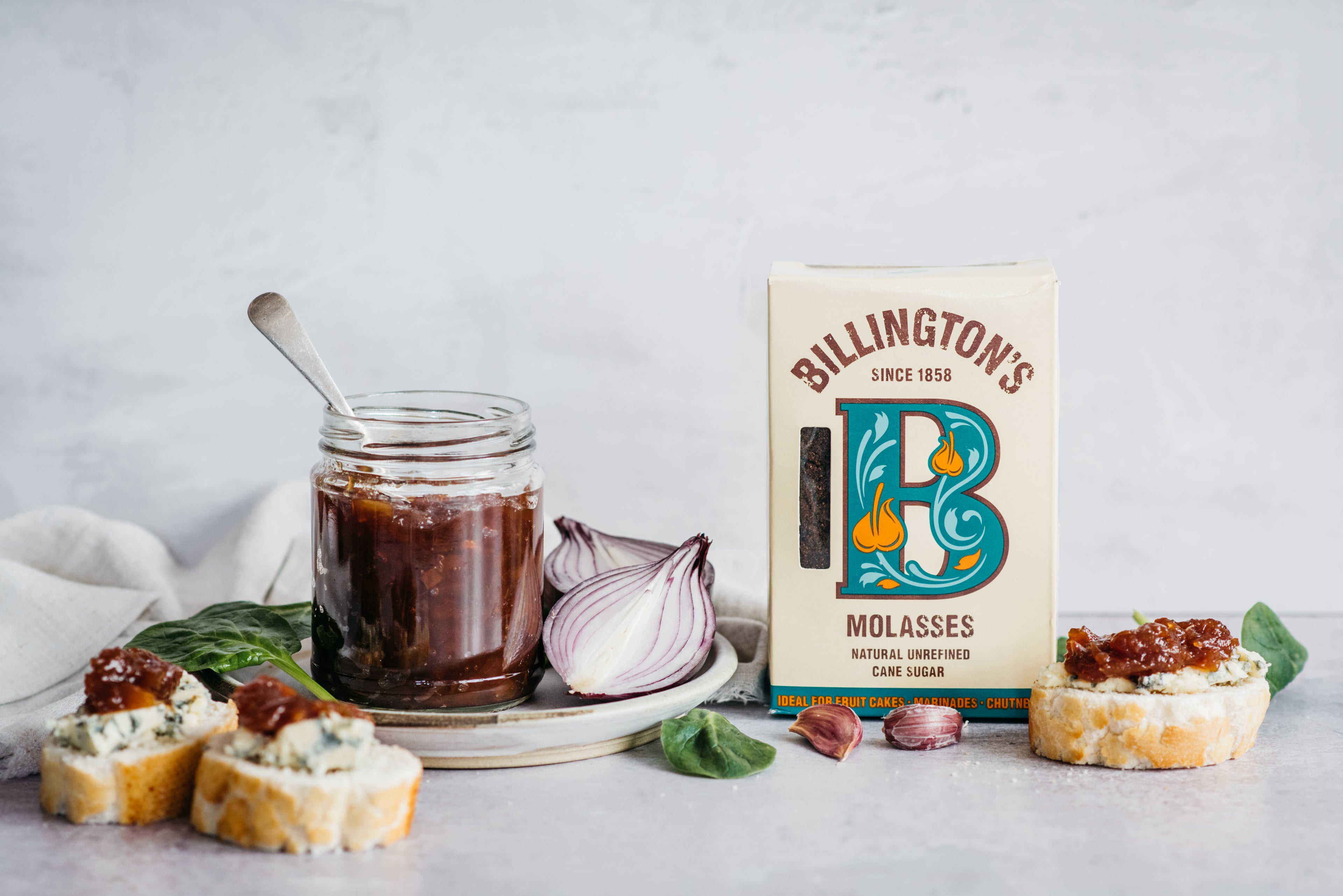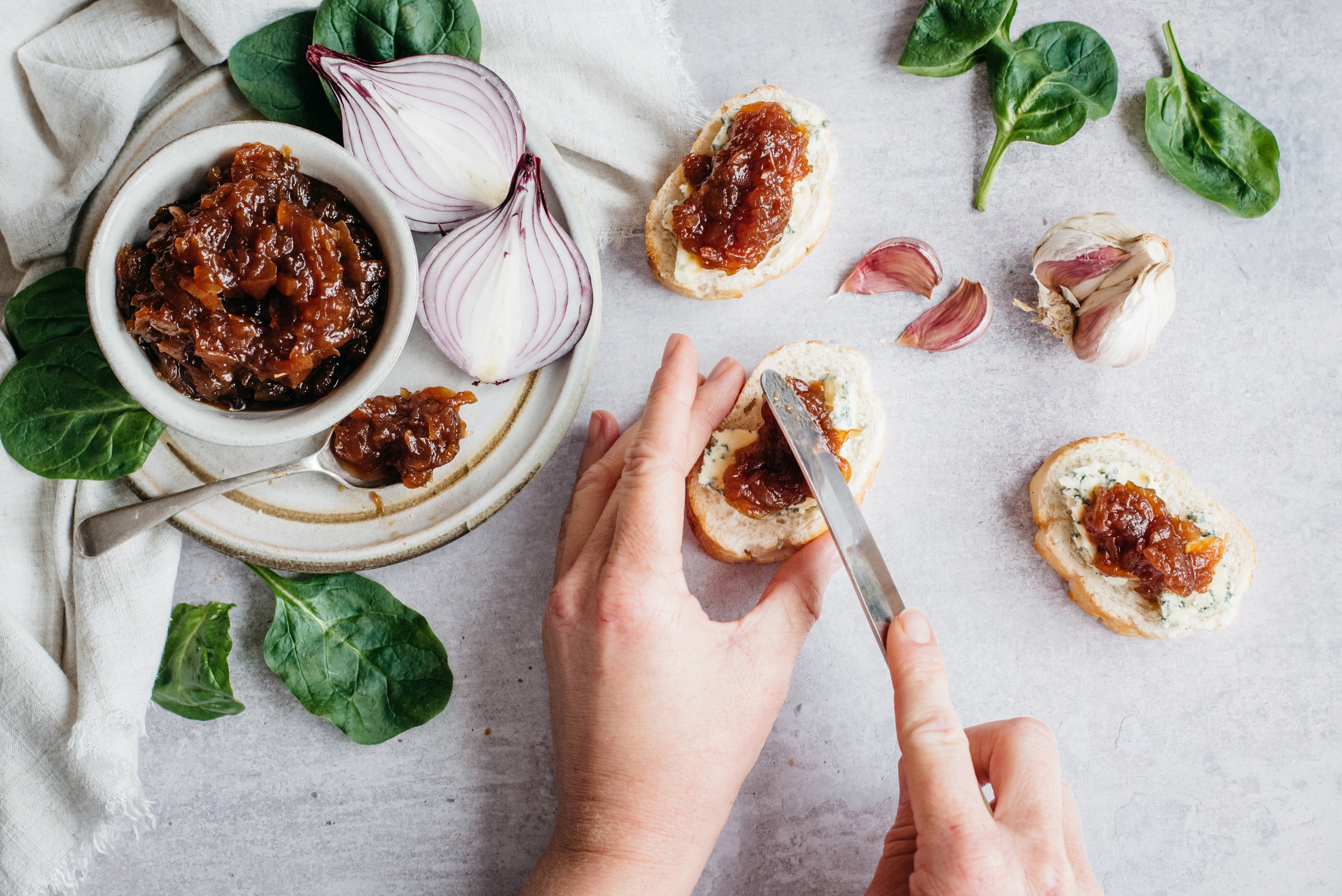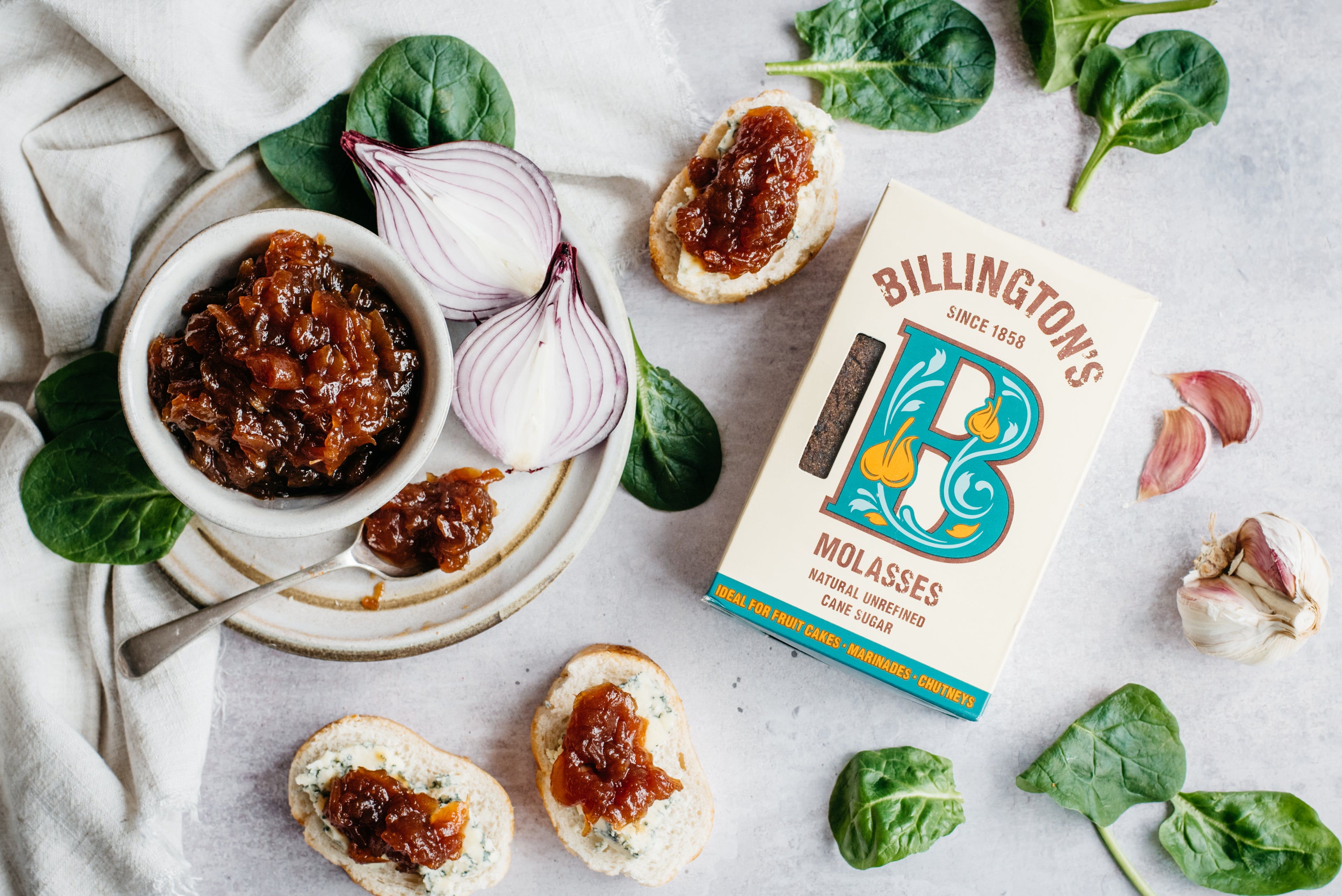 About the bake
Learning how to make onion chutney has never been easier...or yummier. This caramelised onion chutney has it all. It's sweet, sticky, rich and delicious.
Serve your red onion chutney with meats, cheeses or even an indulgent sandwich filling. Ideal for summer sharing platters in the sun or festive cheese and biscuit plate around Christmas. Or the perfect homemade edible gift for friends and family.
Method
Step 1:

Gently heat the oil in large saucepan and add the onions to soften for approximately 25 minutes, stirring occasionally to stop them browning.

Step 2:

Stir in 50g of the sugar and increase the heat until the onions start to caramelise. Continue to stir regularly to ensure they don't burn. Lower the heat and add the remaining ingredients before leaving to gently simmer for 40-50 minutes or until the chutney is thick and dark, stirring occasionally to prevent sticking.

Step 3:

Remove the bay leaves and spoon into sterilised jars. Leave to mature for a couple of weeks before enjoying.
Ingredients
4 tbsp

 

Olive oil

1.5kg

 

Red Onions (sliced thinly)

280g

 Billington's Unrefined Molasses Sugar

200ml

 

Red wine vinegar

4 tbsp

 

Balsamic vinegar

3

 

Garlic cloves (crushed)

1 tsp

 

Smoked Paprika

2 tsp

 

Wholegrain mustard

1

 

Whole red chilli (finely chopped, deseed if preferred)

2

 

Bay leaves

1pinch

 

Salt
Utensils
Saucepan

Sterilised jars and vinegar proof lids
Recipe Reviews
Good recipe, really easy to follow. I had to cook mine a little longer at the final step. A little too sweet for my taste, next time I'll add slightly less sugar
Ingredients
4 tbsp

 

Olive oil

1.5kg

 

Red Onions (sliced thinly)

280g

 Billington's Unrefined Molasses Sugar

200ml

 

Red wine vinegar

4 tbsp

 

Balsamic vinegar

3

 

Garlic cloves (crushed)

1 tsp

 

Smoked Paprika

2 tsp

 

Wholegrain mustard

1

 

Whole red chilli (finely chopped, deseed if preferred)

2

 

Bay leaves

1pinch

 

Salt
Utensils
Saucepan

Sterilised jars and vinegar proof lids