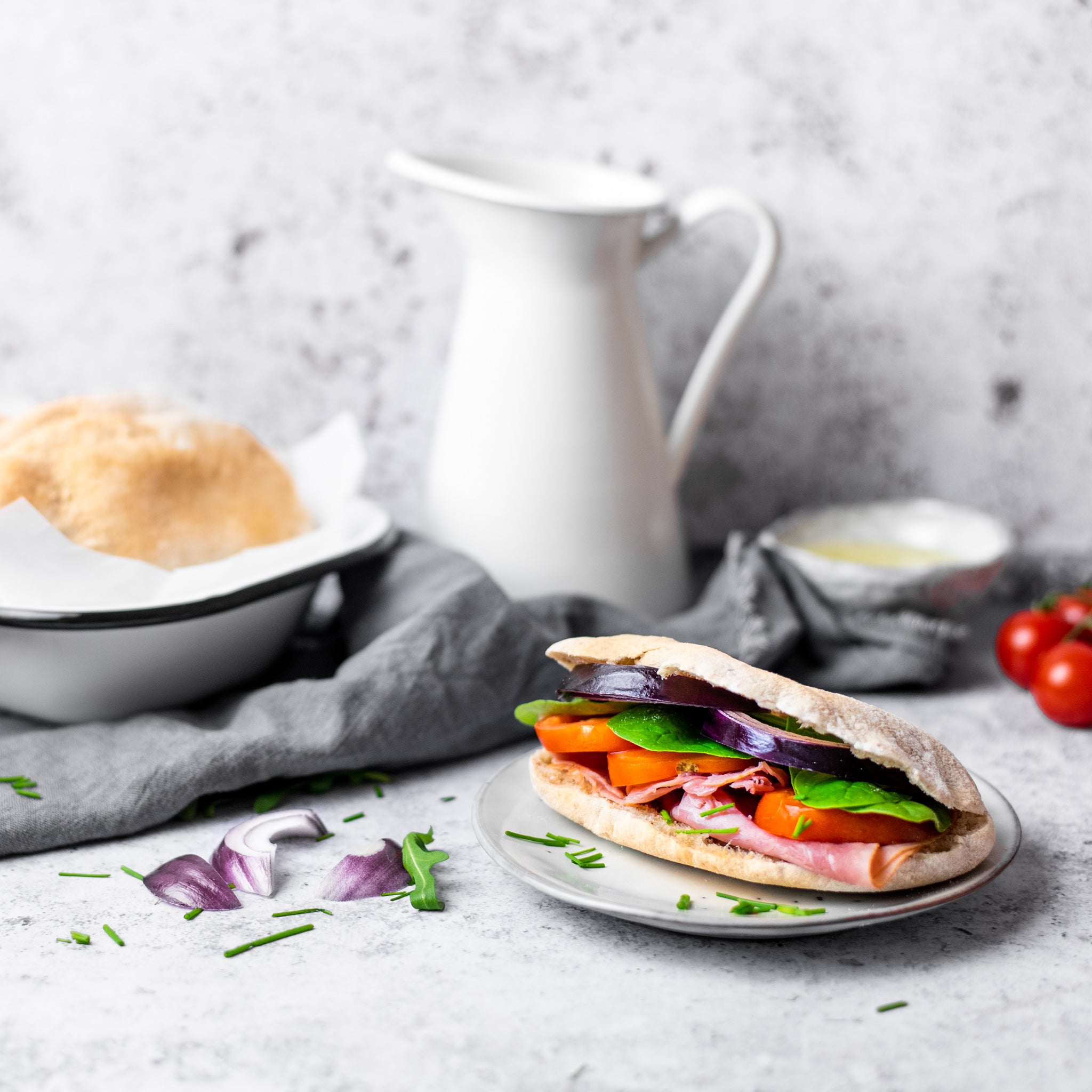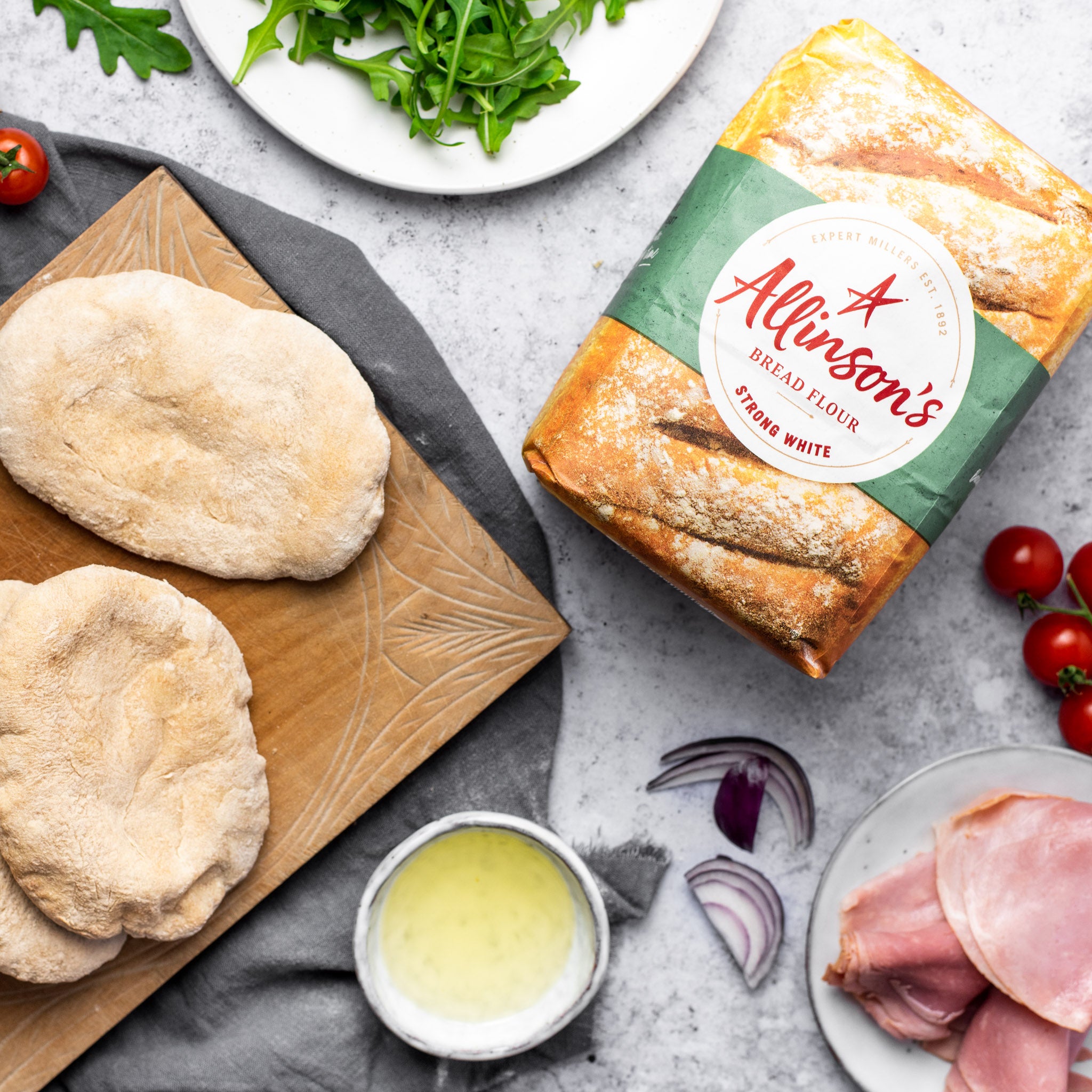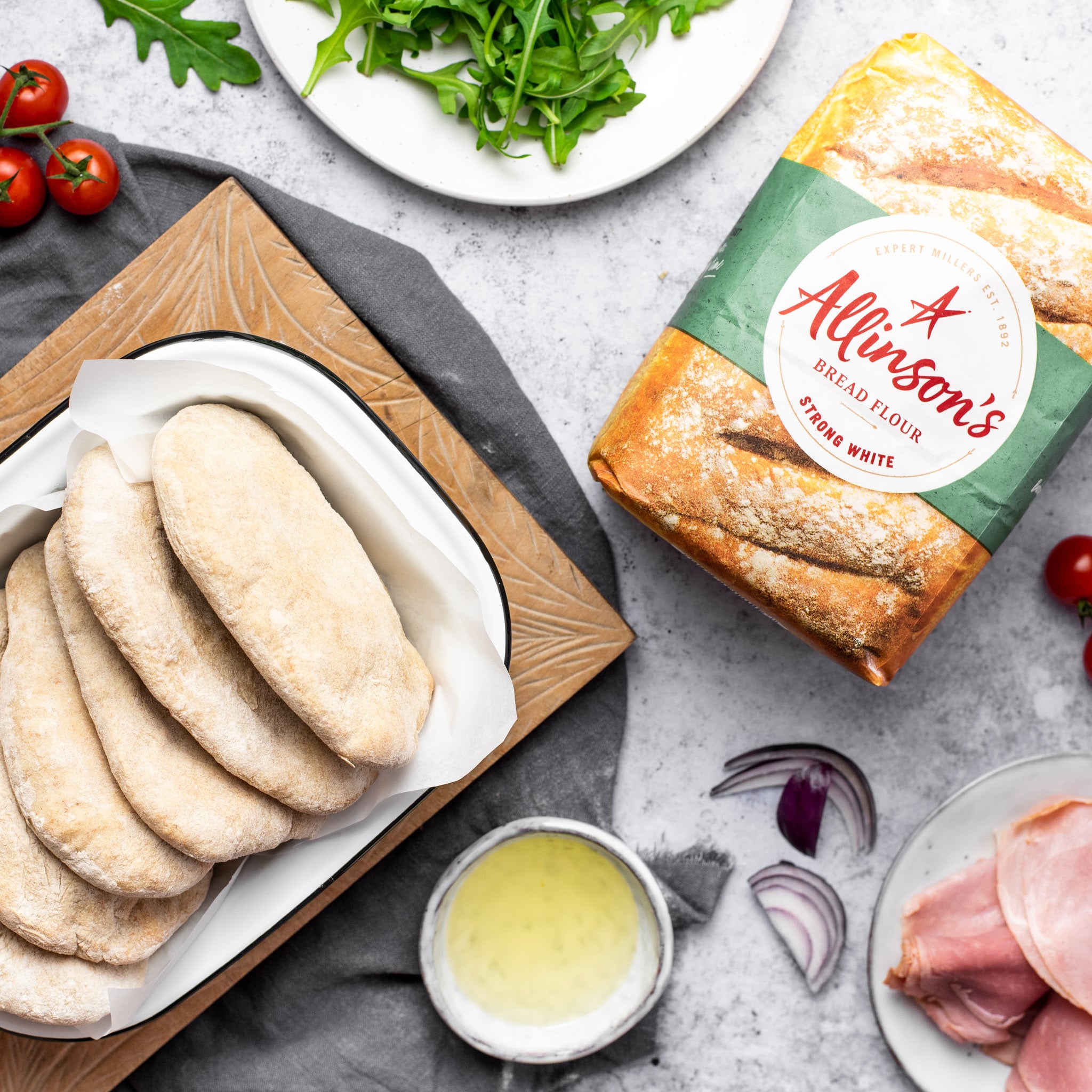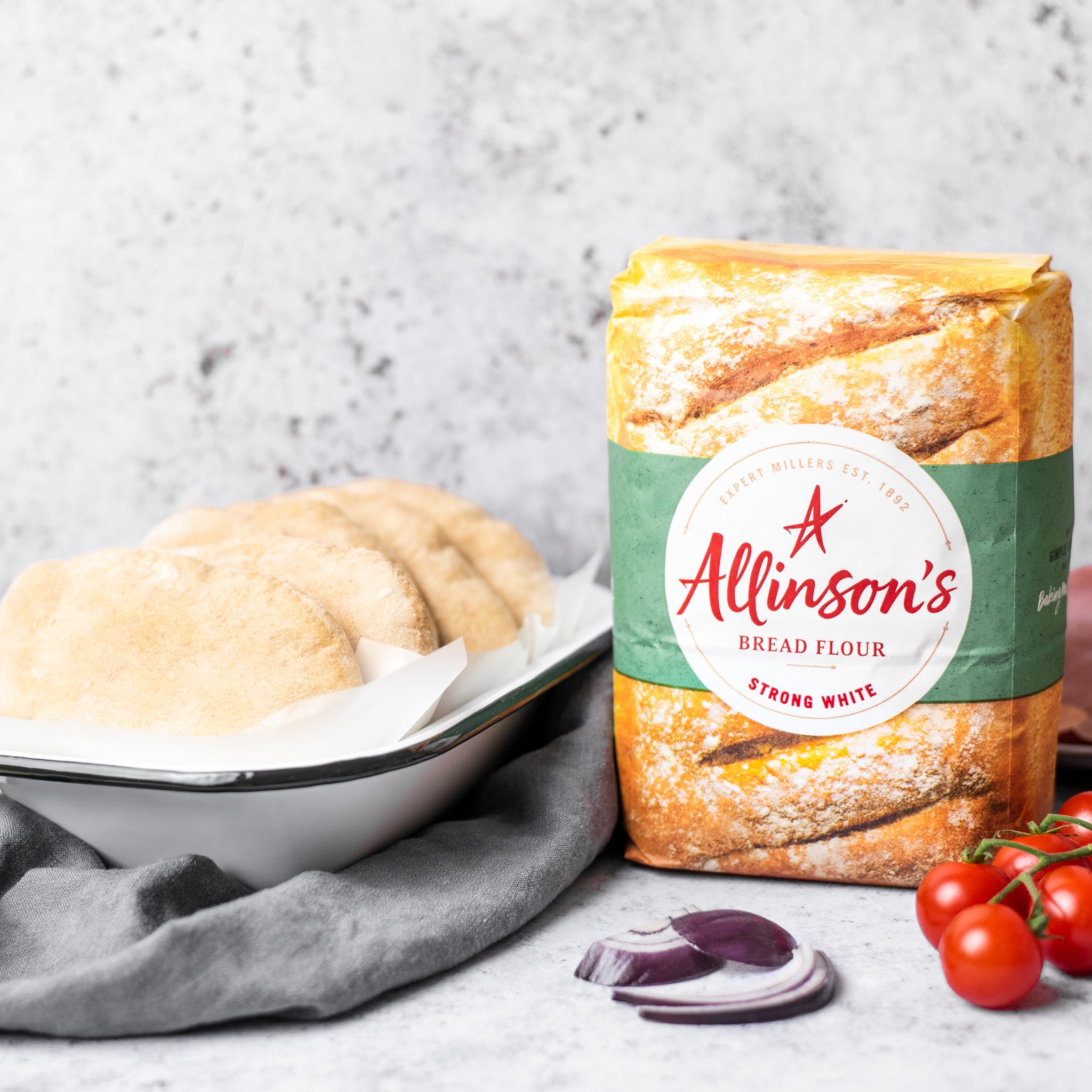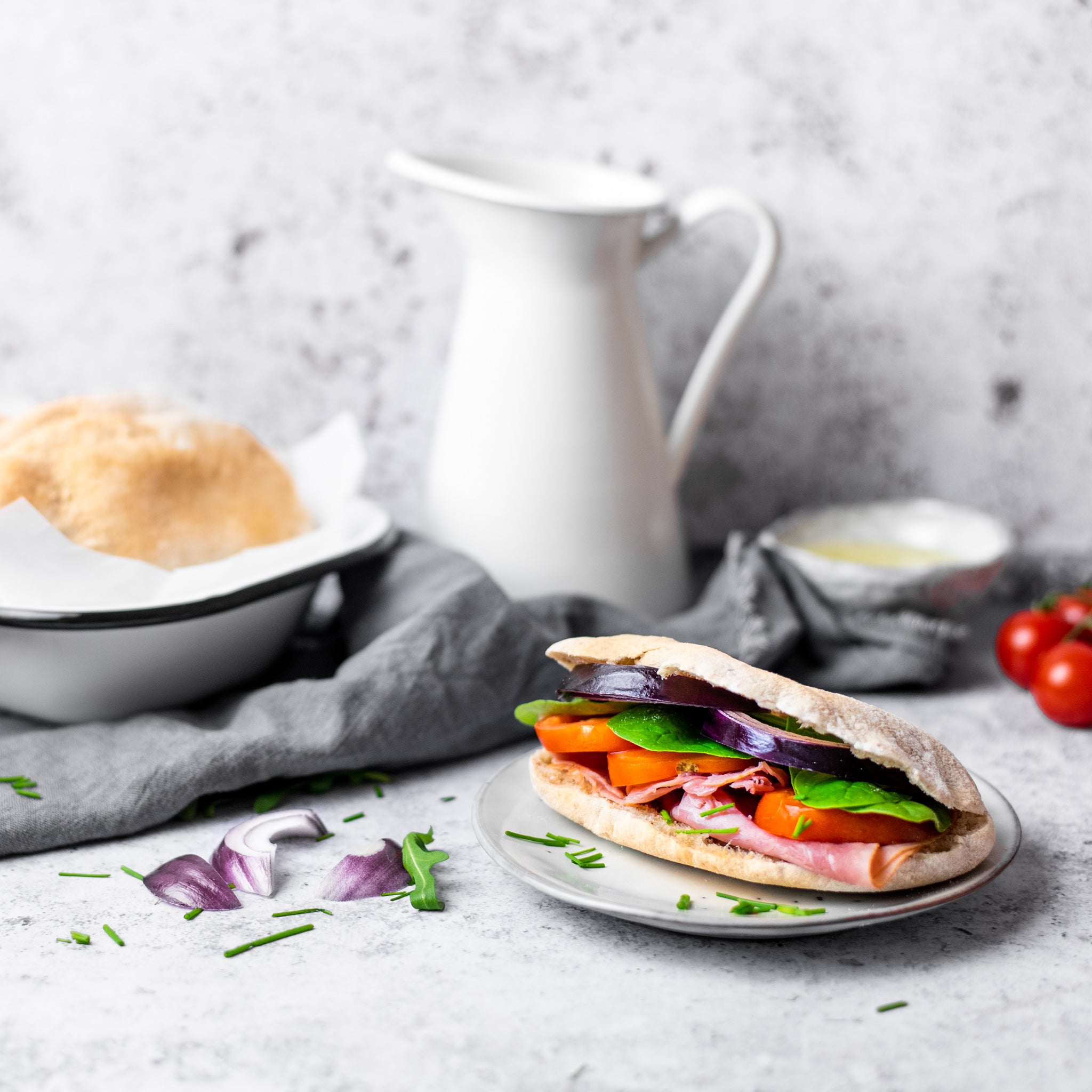 About the bake
This recipe shows you how to make pitta bread. These pitta breads are so easy to make, just leave the dough in the machine to prove, then roll out and bake in under 10 mins. We have used a mix of wholemeal and white flour but you can use just white or wholemeal if you prefer.
Method
Step 1:

Place the flour, yeast, salt and sugar in the bread machine pan according to the manufacturers instructions. Add the oil and water and set the machine on the dough setting

Step 2:

When the dough has risen and the timer goes off, turn the dough onto a lightly oiled worktop. Cut the dough into 9 equal pieces. Place one piece at a time on a baking tray and roll out to an oval shape about 12 cm long. Repeat with all the dough using 2-3 baking trays and spacing well apart. Leave to prove for 10 mins while preheating the oven.

Step 3:

Heat the oven to 240°C (220°C fan, gas mark 8). When hot, bake the pittas for 6 mins. Remove from the oven, turn the pittas over and return to the oven for a further 2 mins. Remove from the oven and wrap in a clean tea towel. This will help soften the dough. When cool serve split with salad or cut into strips for dips.
Ingredients
325g

 Allinson's Strong white bread flour

100g

 

Very strong wholemeal bread flour

1 tsp

 

Easy bake yeast

1 tsp

 

Salt

1 tsp

 Billington's Unrefined Golden Caster sugar

1 tbsp

 

Olive oil

300ml

 

Warm water
Utensils
Knife or dough cutter

Tea towel
Recipe Reviews
Excellent results and I make them smaller sometimes as a nibble with dips. Adding half a tablespoon of nigella seeds adds a good flavour also. This is a regular favourite. Tip is rolling very thin as they do rise a lot in the bake.
Ingredients
325g

 Allinson's Strong white bread flour

100g

 

Very strong wholemeal bread flour

1 tsp

 

Easy bake yeast

1 tsp

 

Salt

1 tsp

 Billington's Unrefined Golden Caster sugar

1 tbsp

 

Olive oil

300ml

 

Warm water
Utensils
Knife or dough cutter

Tea towel