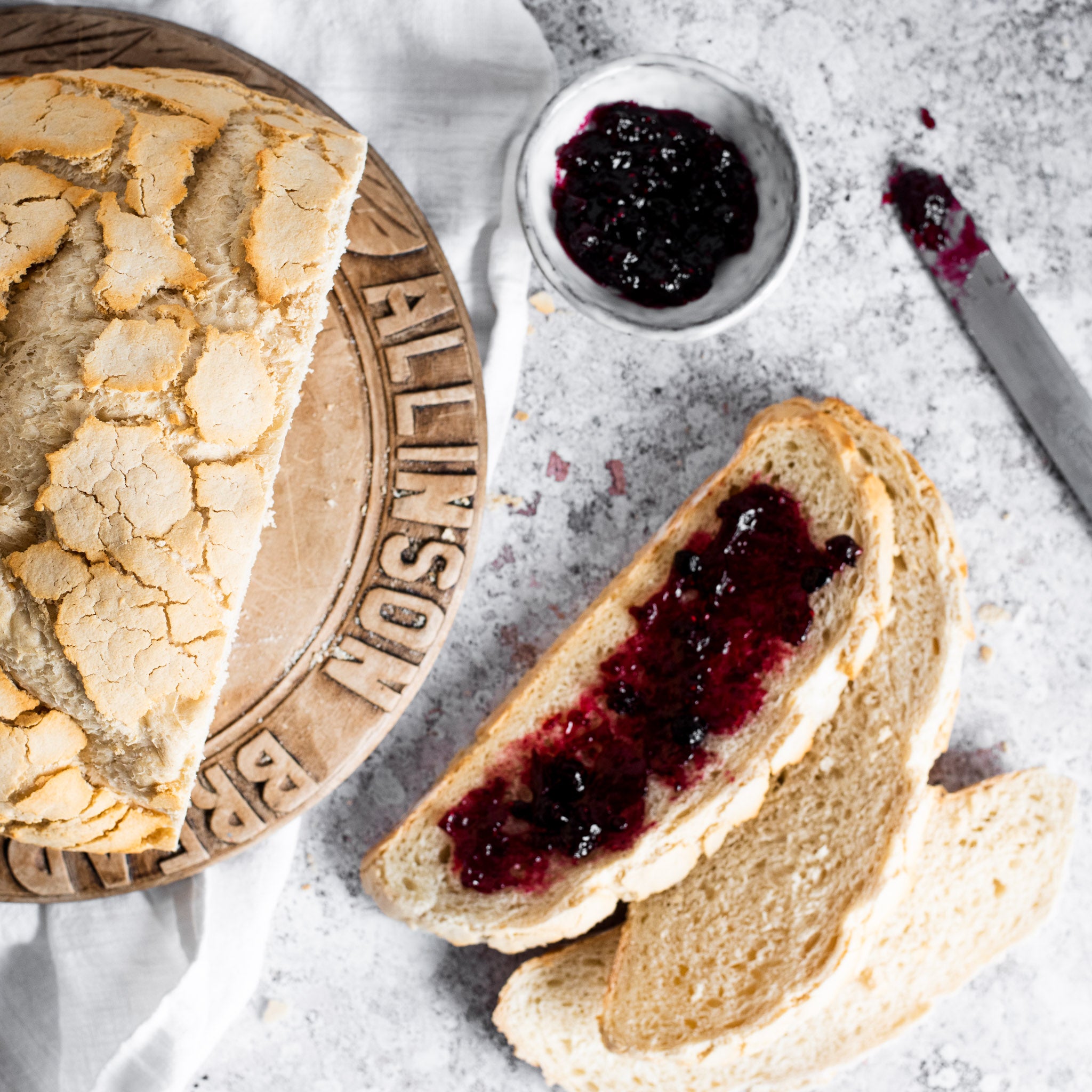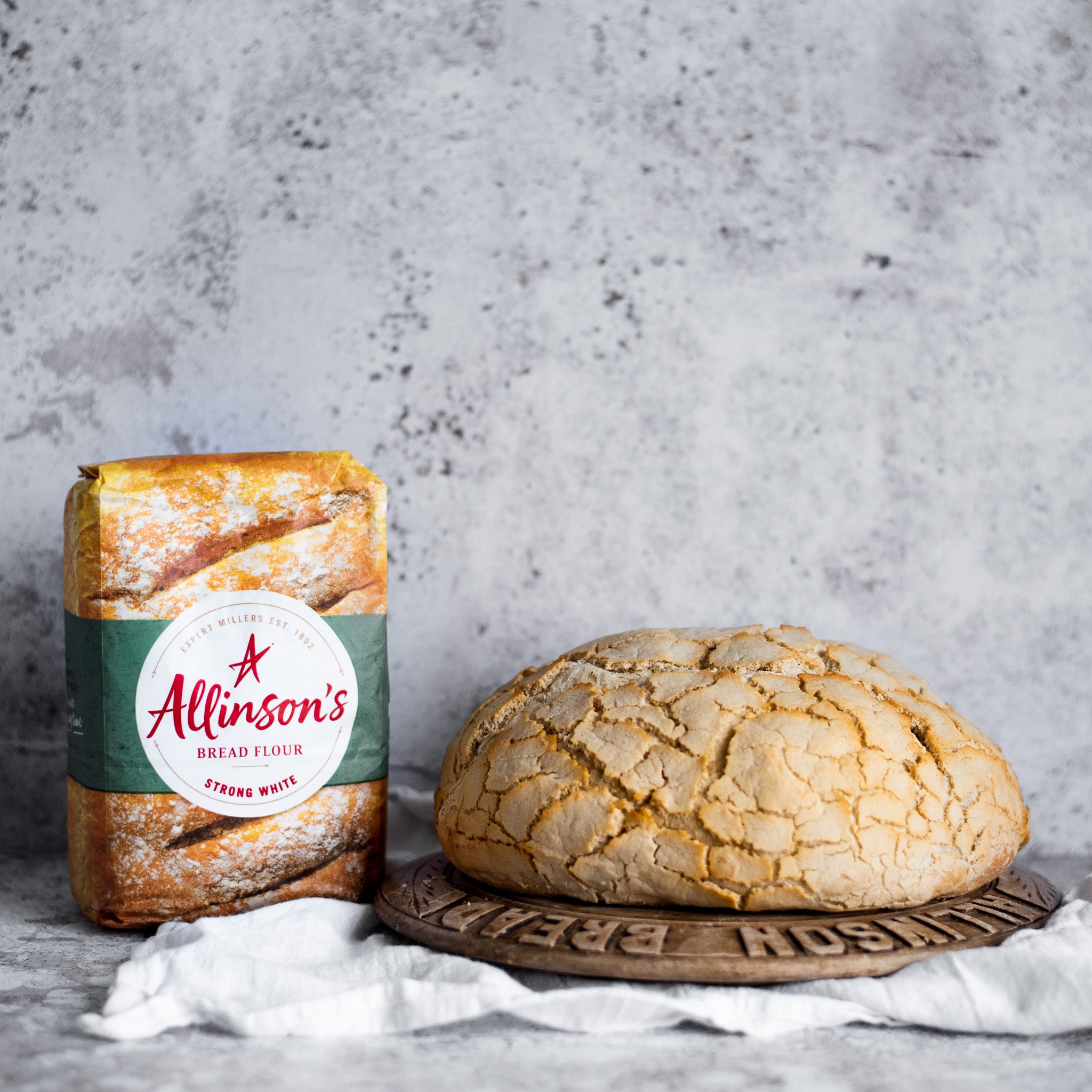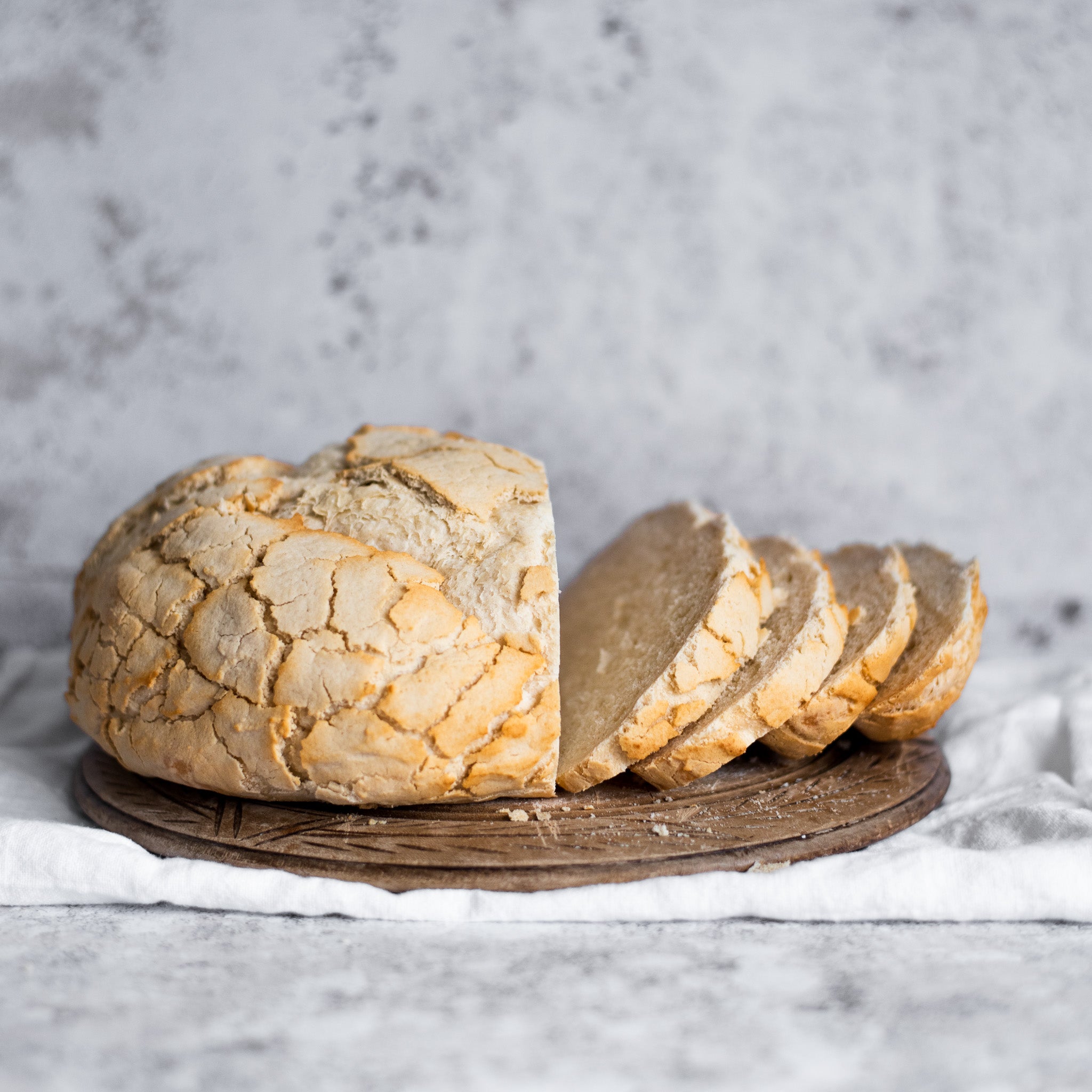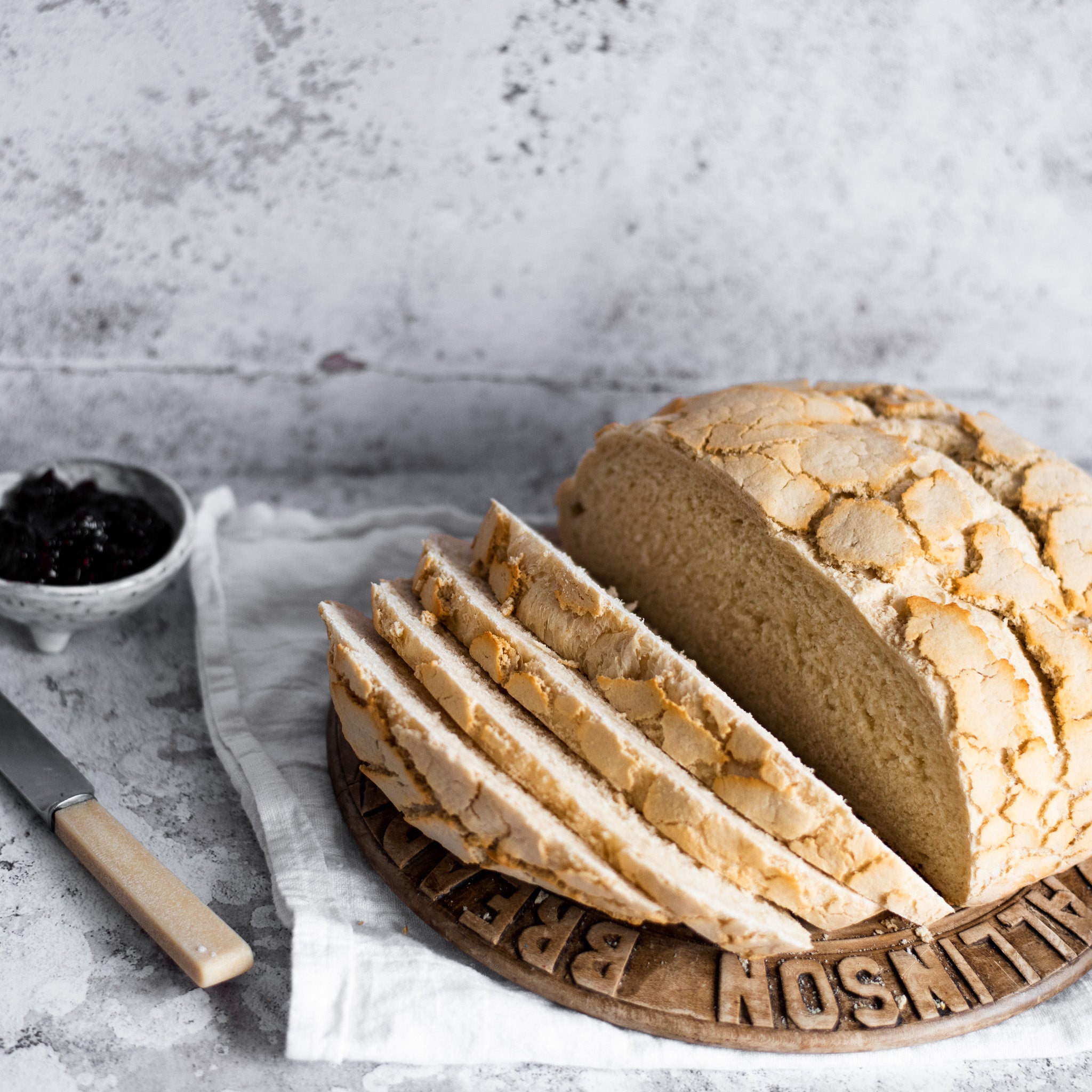 Tiger Bread by Allinson's
About the bake
Tiger bread is known for it's beautiful golden mottled crust and tasty smell. We've improved our recipe so that the crust is extra tiger-ry. Follow our recipe step by step to have your whole house smelling of freshly baked warm bread in a few hours. Get the butter out, you're doing to want to eat a slice as soon as it's baked. Fancy making your own jam to spread on the top? Try our Strawberry Jam recipe. Delicious.
Method
Step 1:

MIX

Mix the flour, yeast, sugar and salt in a big bowl. Using your fingertips rub in the butter until only fine 'crumbs' are left. Mix in the water with a cutlery knife.

Step 2:

KNEAD

Tip onto a lightly flour dusted surface and knead for 10 minutes (or use the dough hook attachment on your mixer).

Step 3:

RISE

Lightly grease the mixing bowl with some oil. Put the dough back in, cover the bowl with a clean tea towel and leave to rise until doubled in size.

Step 4:

SHAPE

Knock back the dough by gently kneading just 5 times to get the air out. Shape into a smooth oval and sit on a floured baking sheet.

Step 5:

PROVE Cover the dough again with a clean tea towel and leave to prove until doubled in size again. Preheat your oven to 200°C (fan 180°C, gas mark 6). Whisk all of the topping ingredients together until smooth. Leave this to rest for 10 minutes.


Step 6:

BAKE

Spread the paste all over the top and sides of your loaf – use a palette knife or your hands. Bake for 35 minutes, until it's golden brown and crackled and when you tap the base it sounds hollow. Cool on a wire rack.


Ingredients
For the Dough

500g

 Allinson's Strong White Bread Flour

1 sachet

 Allinson's Easy Bake yeast or Allinson's Time Saver Yeast

1.5 tsp

 Billington's Unrefined Golden Caster Sugar

1.5 tsp

 

Salt

1 tbsp

 

Butter (softened)

300ml

 

Warm water

For the Topping

3.5g

 Allinson's Easy Bake Yeast

0.5 tsp

 Billington's Unrefined Golden Caster Sugar

0.5 tbsp

 

Sesame seed oil

1pinch

 

Salt

75g

 

Ground rice

90ml

 

Warm water
Recipe Reviews
Made this a few weeks ago tasted good but was a bit dense not sure wh would like to make again but how do I get it to come out lighter
Hi I made this a few weeks ago tasted great. I wish the recepie stated rice flour and not ground rice. Bread was a bit dense not sure why followed the recepie step by step. Will make again but how do I make it more light?
________________________________________________
Hello,

The bread could be over proved, there could be too much salt in the bread recipe, you did not knead it or leave it to proof long enough, or you could have killed the yeast by leaving the dough to rise in a place that was too hot.
Bread can be a very difficult thing to get right, but when you do it is very rewarding. Hopefully next time with a few tweaks it will be a great bake.
Happy Baking!
Bake - any idea of what temperature??
________________________________________________
Hello

Preheat your oven to 200°C (fan 180°C, gas mark 6).

Happy Baking!
I followed the recipe exactly and was disappointed that the topping didn't produce the tiger taste, I had a lot of the paste over even after applying it thickly to top and sides, it continued to rise in the dish after I had discarded it. Where have I gone wrong please? The bread turned out brilliant with the crust looking like a tiger loaf...just didnt taste or smell like tiger..
_______________________________________________
Hello,

The key with Tiger loaf is sesame seed oil,, the paste should be thick enough to cover the dough liberally, I would suggest the thickness you would use when icing a cake, a good coverage.
Hope this helps,
Happy Baking!
Hi,I'm making tiger bread for the first time.coud you please let me know how many teaspoons of easy bake yeast I should add as I couldn't find the satchets and have brought the small pot instead.
Many Thanks
_______________________________________________
Hello,

A sachet is 7g, it would be best to weigh this out rather than using teaspoons.
I hope this helps
Happy Baking!
Have made this recipe several times now as rolls, my Husband said they are the best rolls he has ever tasted.
Ingredients
For the Dough

500g

 Allinson's Strong White Bread Flour

1 sachet

 Allinson's Easy Bake yeast or Allinson's Time Saver Yeast

1.5 tsp

 Billington's Unrefined Golden Caster Sugar

1.5 tsp

 

Salt

1 tbsp

 

Butter (softened)

300ml

 

Warm water

For the Topping

3.5g

 Allinson's Easy Bake Yeast

0.5 tsp

 Billington's Unrefined Golden Caster Sugar

0.5 tbsp

 

Sesame seed oil

1pinch

 

Salt

75g

 

Ground rice

90ml

 

Warm water