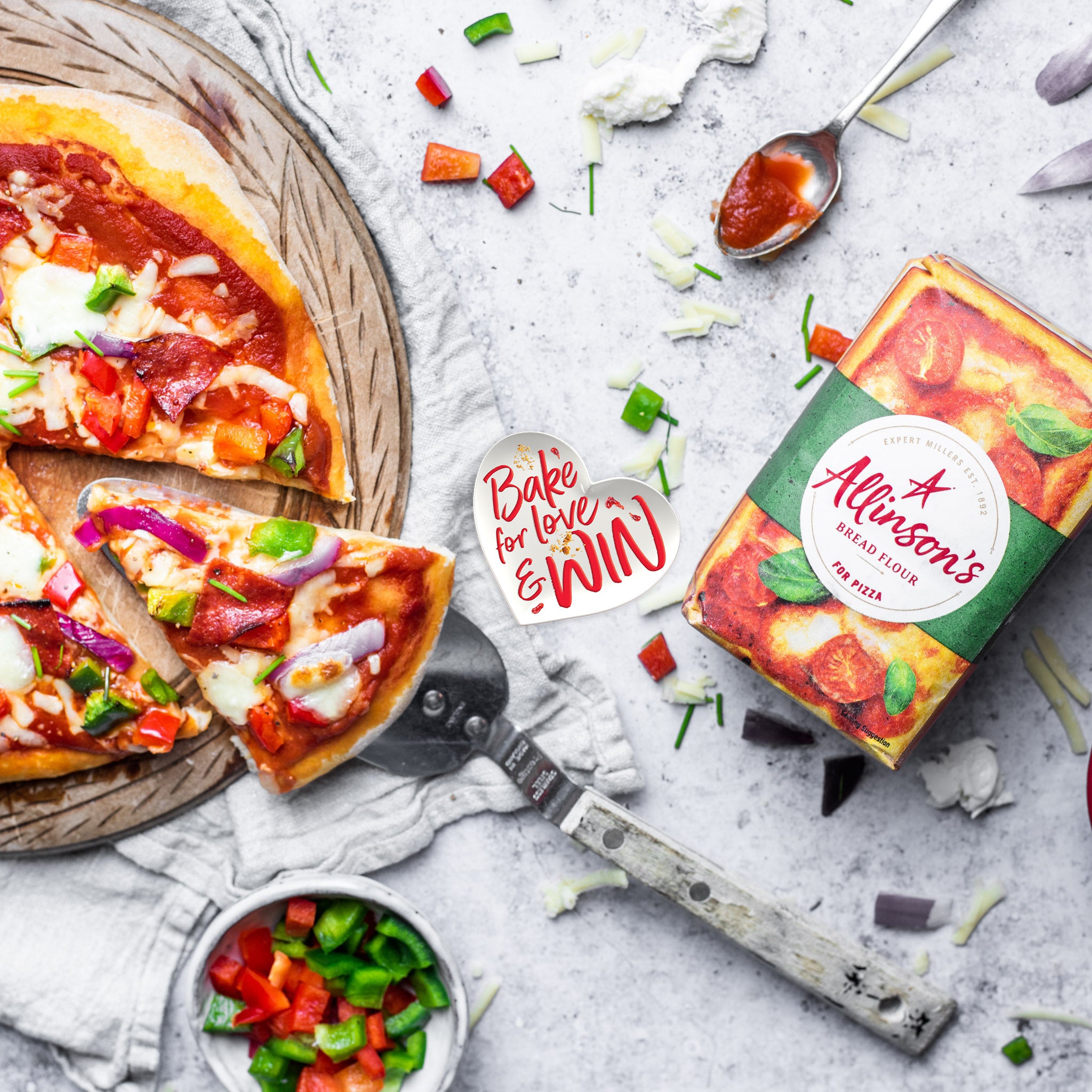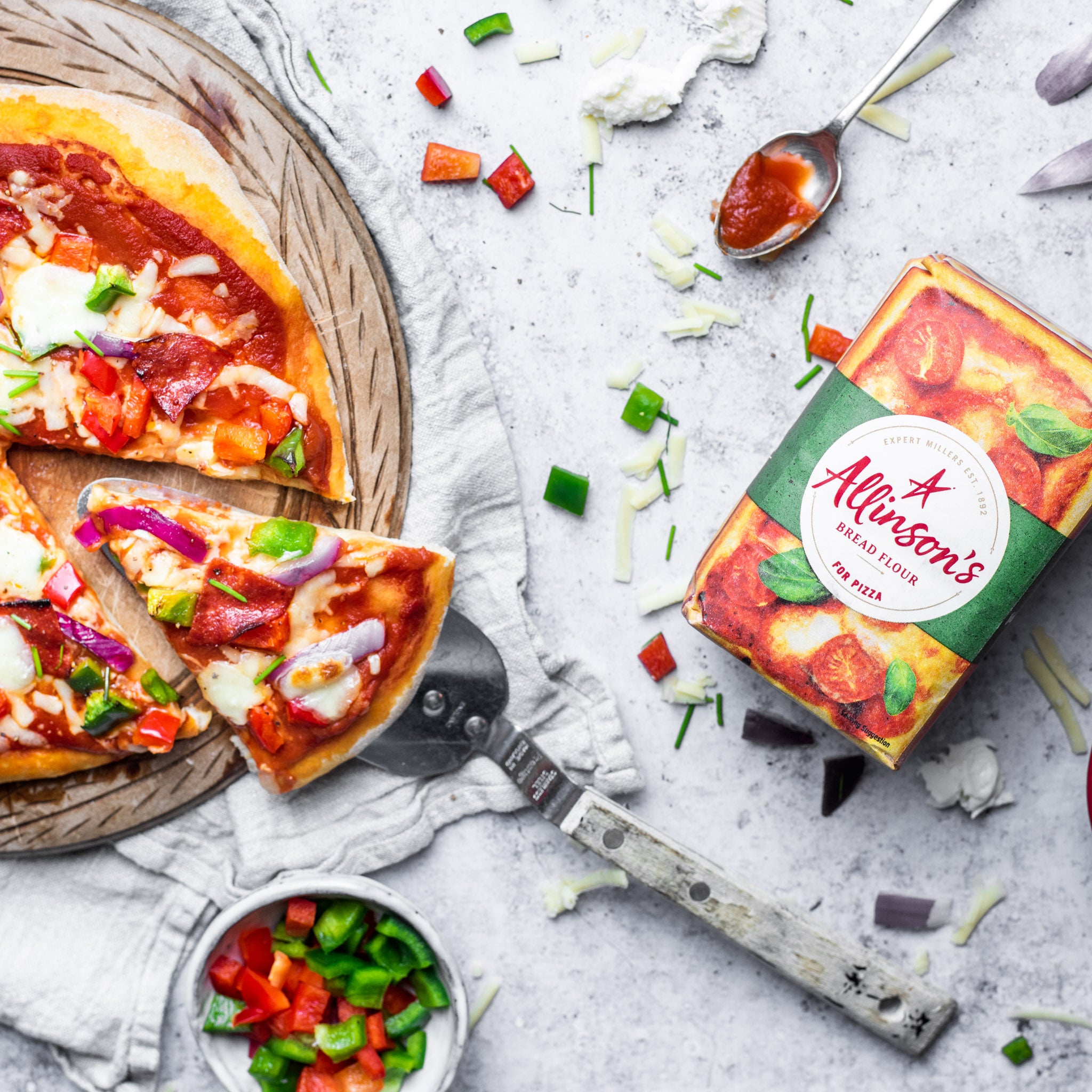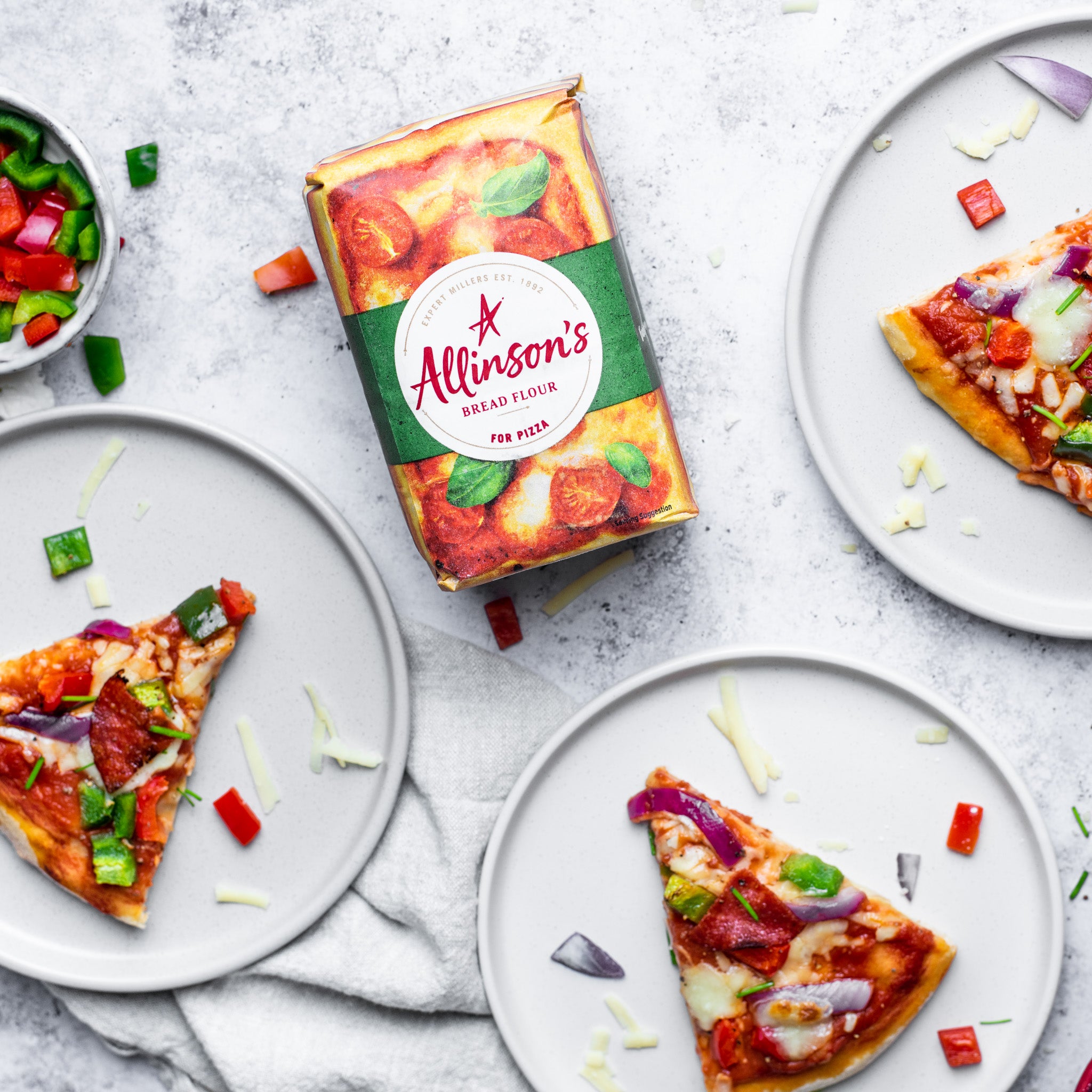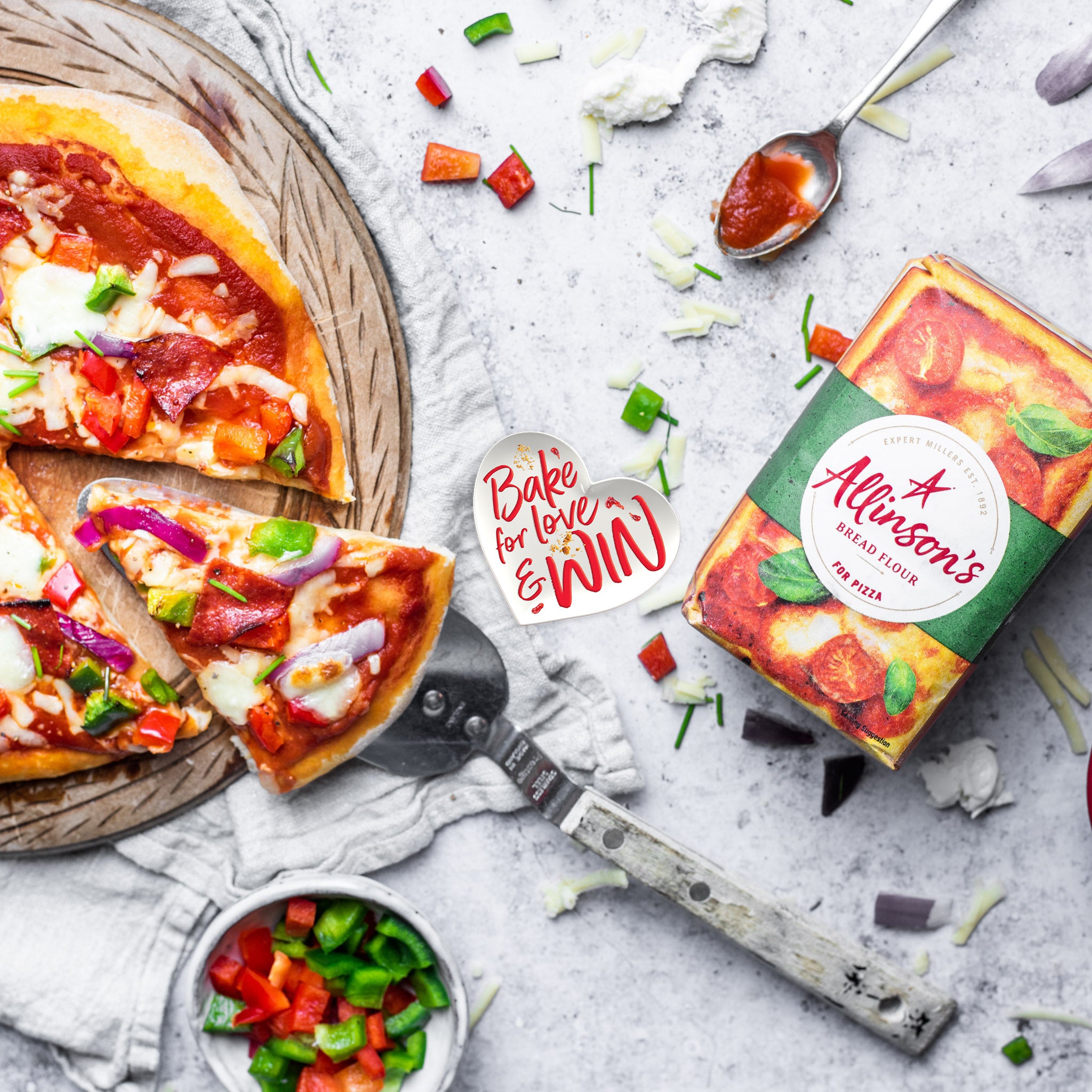 How to make pizza dough
Put away the takeaway menus, dial-a-pizza will soon be a thing of the past once you have tried Allinson's easy pizza dough.
Just six simple steps and your fresh pizza dough can be baking away in the oven with every topping imaginable, so there will be no squabbles over which flavour you pick, only who gets the last slice.
This pizza dough recipe is great for beginners, or mini bakers who want to get stuck in the kitchen. Make homemade pizza dough your new family tradition.

Tips for making the best pizza dough

1. What's the best flour for pizza dough?
We recommend using Allinson's Strong White Bread Flour. Bread flour has higher gluten levels than culinary flours such as plain or self-raising. Very strong bread flour has an even higher gluten level so it's perfect for pizza dough.

2. Is it easy to knead flour dough?
It couldn't be easier, for a little extra helping hand, check out our tutorial demonstrating how to knead pizza dough.

3. Can the dough be made ahead of baking?
Yes! The dough can be made ahead up to 4/5 days and it can sit around while you plan out your toppings. So don't worry if your timings are a little off!
Method
Step 1:

MIX

Mix the flour, yeast, sugar and salt in a big bowl. Mix the water and oil together, then stir in with a cutlery knife.

Step 2:

KNEAD Tip onto a lightly flour dusted surface and knead for 10 minutes (or use the dough hook attachment on your mixer for 5 minutes).


Step 3:

RISE

Lightly grease the mixing bowl with some oil. Put the dough back in, cover the bowl with a clean tea towel and leave to rise until doubled in size. Preheat your oven to 240°C (fan 220°C, gas mark 9).

Step 4:

SHAPE Divide the dough into 3 pieces – keep others under the tea towel to stop them drying out. Roll a piece of dough to as thin as you can get it on a lightly floured surface. Lift carefully onto a floured baking sheet or pizza stone and finish with your favourite toppings.


Thin and crispy

If you prefer to make a thin and crispy pizza base, divide your dough into 4 instead. Having less dough for each base and rolling it nice and thin means your base will crisp up better in the oven.

Step 5:

BAKE

Bake for 10-15 minutes, until crisp and golden on top.


Ingredients
500g

 Allinson's Strong White Bread Flour

1 sachet

 Allinson's Easy Bake yeast or Allinson's Time Saver Yeast

1 tsp

 Billington's Unrefined Golden Caster Sugar

2 tsp

 

Salt

300ml

 

Warm water

50ml

 

Olive oil
Utensils
Mixing bowl

Tea towel

Rolling pin

Pizza tray/stone
Recipe Reviews
Tried it last year and since it has been the best recipe!
Tried this for the first time, it's now my go-to recipe for Pizza! Delicious taste and nice and easy to make.
Always used the pizza dough recipe that came with my breadmaker but this recipe even by hand is far superior a definite hit with the whole family
Brilliant simple recipe that never lets me down. I am able to make 2 adult and 2 child pizzas from this dough which we all decorate individually, it is great for a Friday night dinner in front of movie!
Such an easy recipe, that gives fantastic result.
I managed to produce 6 glorious pizzas from doubling the recipe amounts , and fed 8 very happy people.
It's fantastic in my new OONI pizza oven- so lucky 😋
By far the easiest pizza recipe I have tried
Ingredients
500g

 Allinson's Strong White Bread Flour

1 sachet

 Allinson's Easy Bake yeast or Allinson's Time Saver Yeast

1 tsp

 Billington's Unrefined Golden Caster Sugar

2 tsp

 

Salt

300ml

 

Warm water

50ml

 

Olive oil
Utensils
Mixing bowl

Tea towel

Rolling pin

Pizza tray/stone