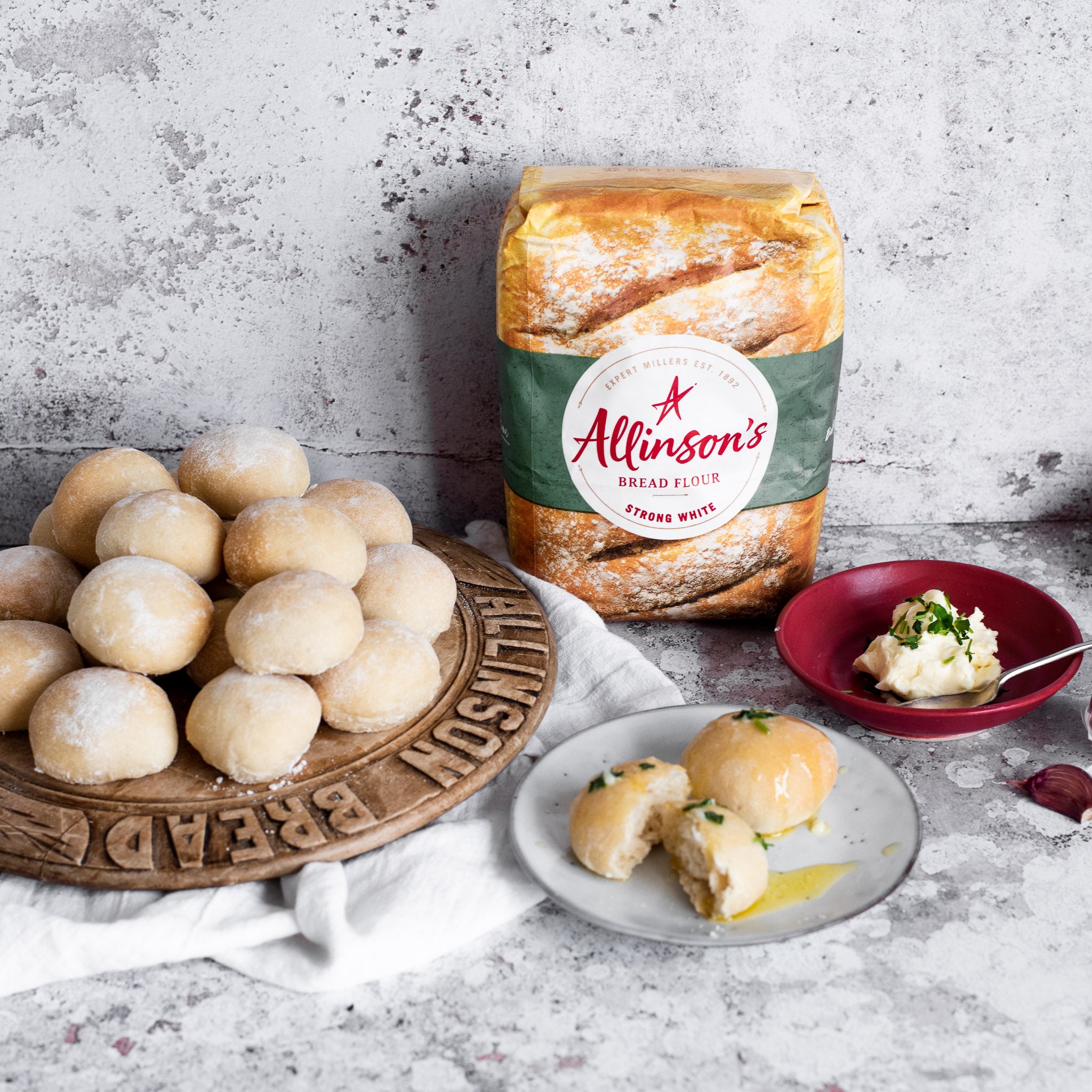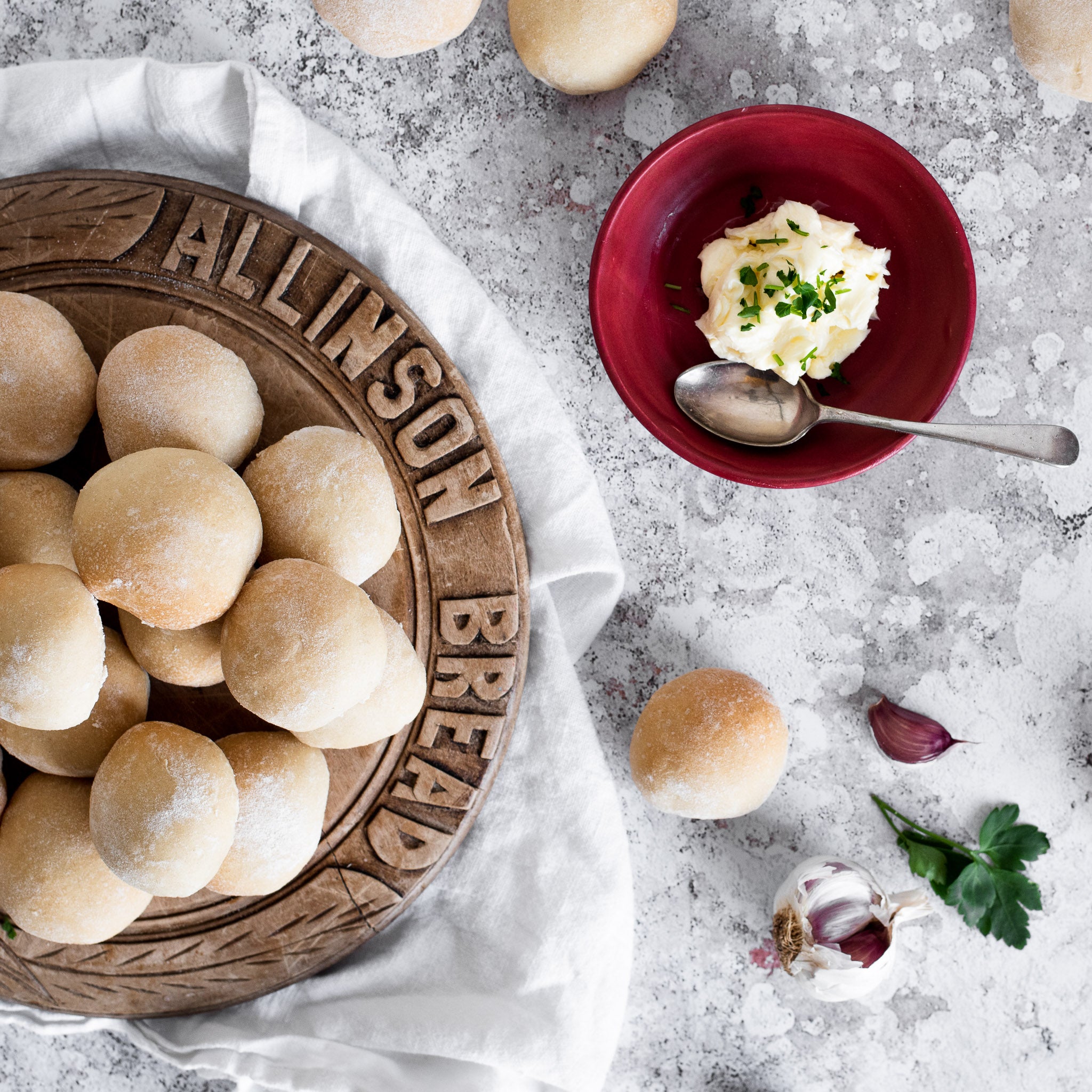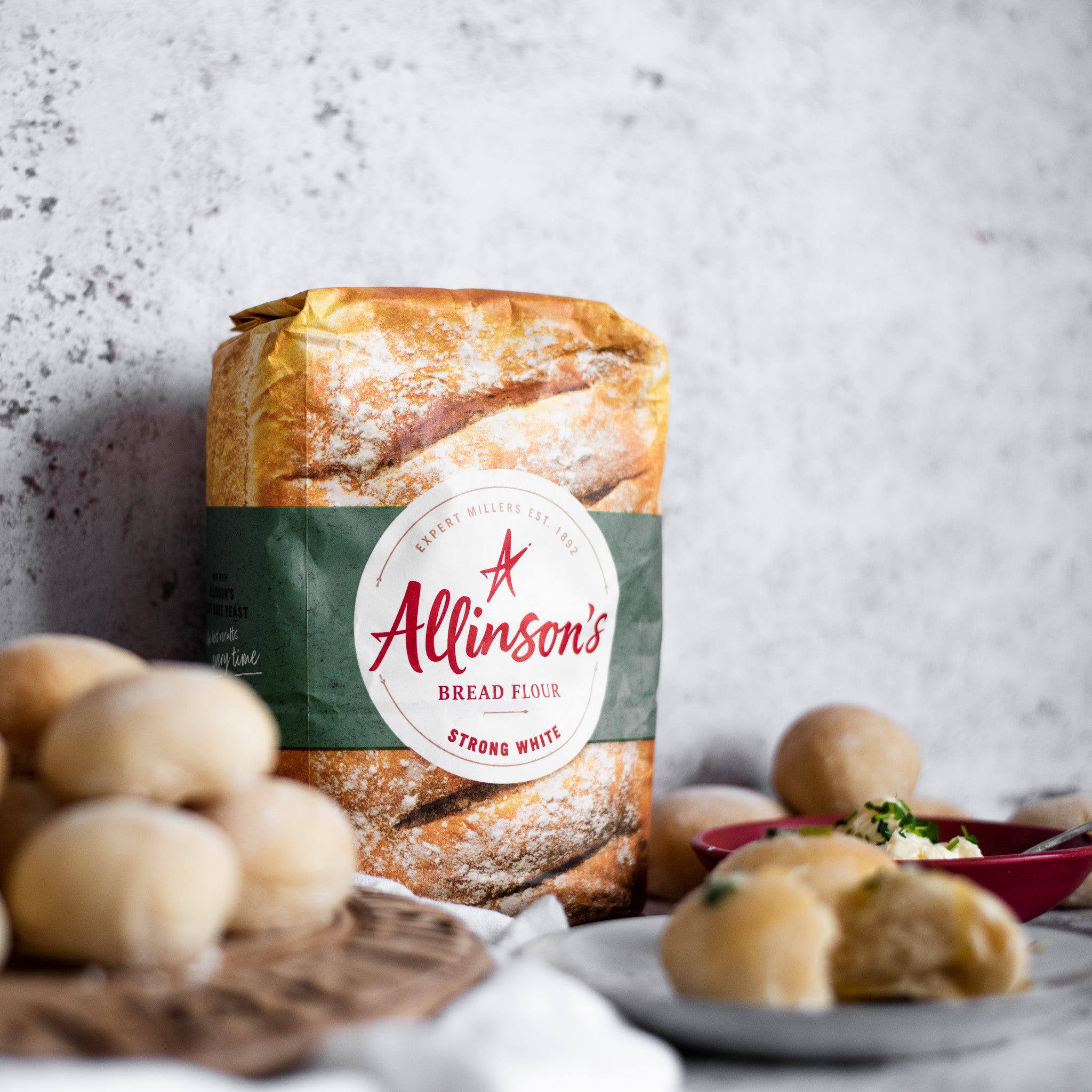 How to make dough balls
Is there anything yummier than fresh dough balls out the over with warm garlic to dip? Whether you want to create garlic dough balls, or even cheese dough balls – this recipe will soon be your go to for fluffy dough balls that are a real crowd pleaser.

Made with Allinson's Olive Oil Dough, our quick dough balls disappear in a flash, and make a great starter for our Deep Pan Pizza – which is also made with Olive Oil dough.
Once you bring Pizza Express copycat dough balls to your kitchen – you'll never go back! If you're a fan of this recipe try out our deep pan pizza!
Method
Step 1:

MIX

Mix the flour, yeast, sugar and salt in a big bowl. Mix the water and oil together, then stir in with a cutlery knife.

Step 2:

KNEAD

Tip onto a lightly flour dusted surface and knead for 10 minutes (or use the dough hook attachment on your mixer).

Step 3:

RISE

Lightly grease the mixing bowl with some oil. Put the dough back in, cover the bowl with a clean tea towel and leave to rise until doubled in size – about 1 hour depending on how warm your kitchen is.

Step 4:

SHAPE

Knock back the dough by gently kneading just 5 times to get the air out. Cut into 40 pieces (weigh out if you like), shape into balls and sit slightly spaced apart on lightly floured baking sheets.

Step 5:

PROVE

Cover the dough again with clean tea towels and leave to prove until doubled in size again. Preheat your oven to 200°C (180°C fan, gas mark 6). Meanwhile mash together the butter, garlic and herbs with some seasoning.

Step 6:

BAKE Bake for 5-8 minutes, until golden and when you tap the bottoms of the dough balls they sound hollow. Cool for 10 minutes, then eat with the garlic butter.


If you like this recipe, why not try our Tear and Share recipe?

Ingredients
For the Dough

500g

 Allinson's Strong White Bread Flour

7g

 Allinson's Easy Bake Yeast

1 tsp

 Billington's Unrefined Golden Caster Sugar

2 tsp

 

Salt

300ml

 

Warm water

50ml

 

Olive oil

Plus

200g

 

Butter (unsalted) (soft)

4

 

Garlic clove(s) (crushed)

2 tbsp

 

Parsley (finely chopped, or thyme, chives or basil)
Recipe Reviews
Brilliant. So much better than shop bought. Served with homemade smoked garlic butter - all delicious.
Make these whenever we are having a pasta meal and they always come out bang on. I usually make a full recipe and freeze half the dough before baking.
Great recipe! Or make them slightly bigger to make slider buns!!
i love this recipe, i tried it out today and it is so simple and yet so delicious!!
How much yeast do you put in as it doesn't say it just says 7g but is that the yeast or something else
This recipes requires 7g of Allinson's Easy Bake Yeast, apologies for the typo and confusion, this has now been amended. Thanks for letting us know...great spot! Happy Baking!
Ingredients
For the Dough

500g

 Allinson's Strong White Bread Flour

7g

 Allinson's Easy Bake Yeast

1 tsp

 Billington's Unrefined Golden Caster Sugar

2 tsp

 

Salt

300ml

 

Warm water

50ml

 

Olive oil

Plus

200g

 

Butter (unsalted) (soft)

4

 

Garlic clove(s) (crushed)

2 tbsp

 

Parsley (finely chopped, or thyme, chives or basil)