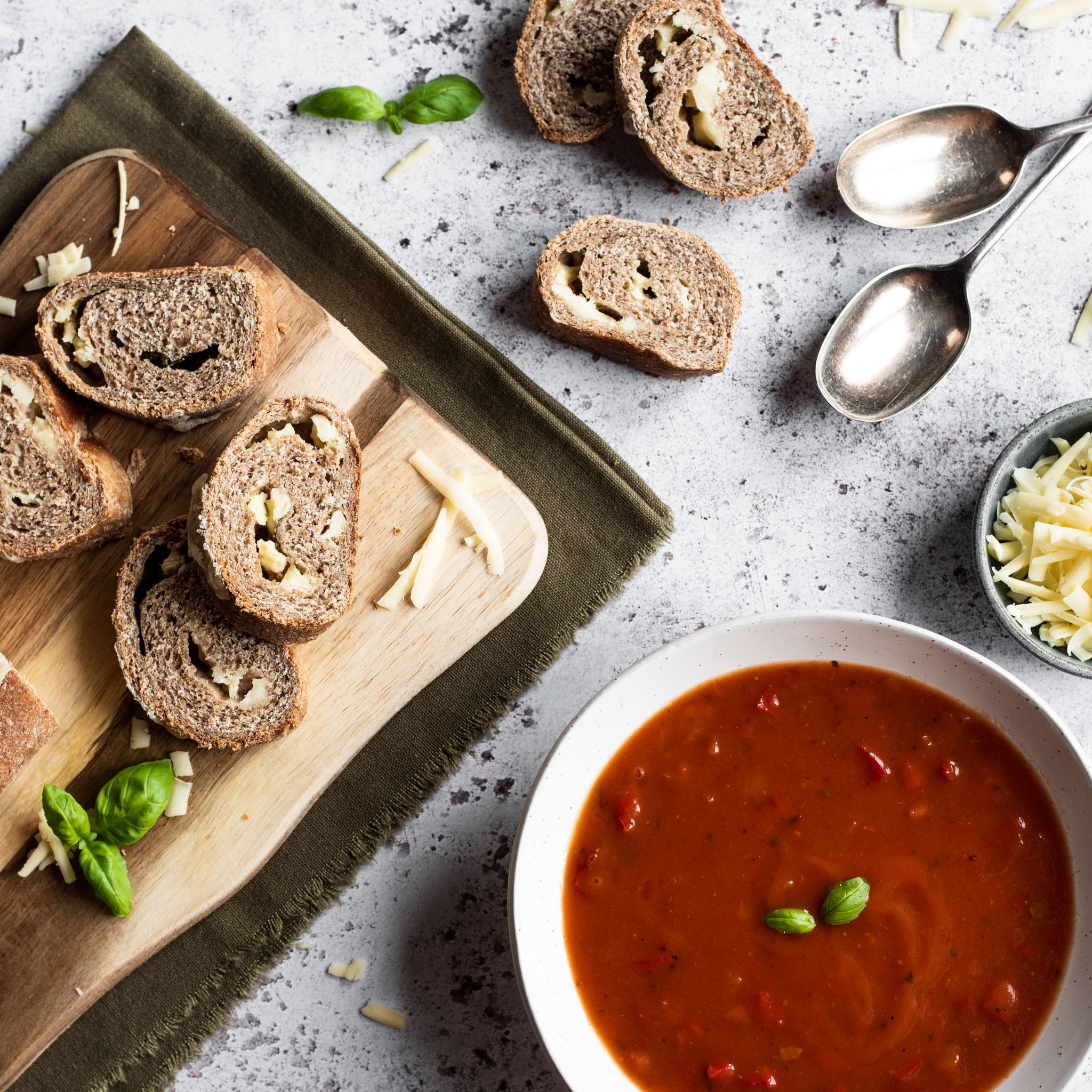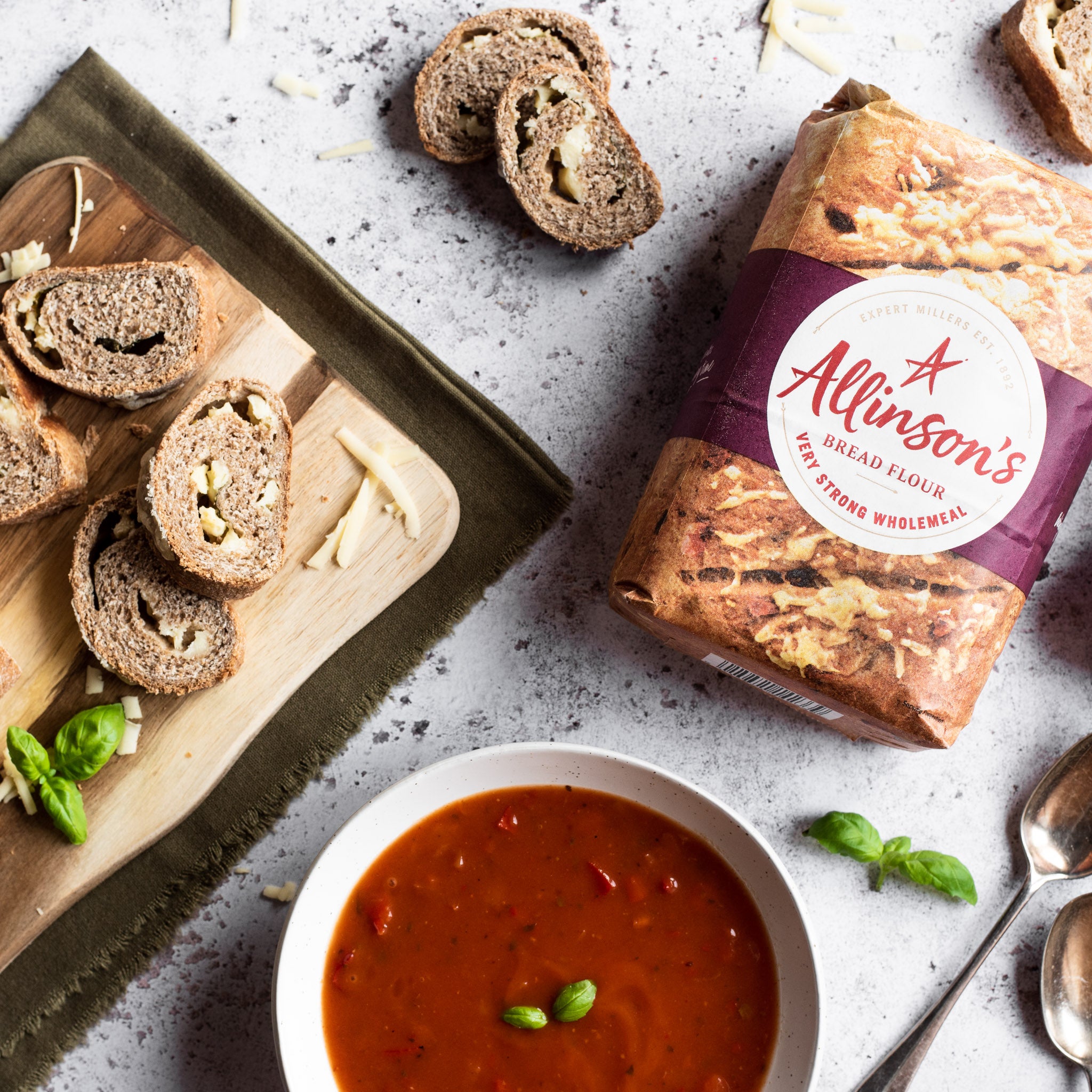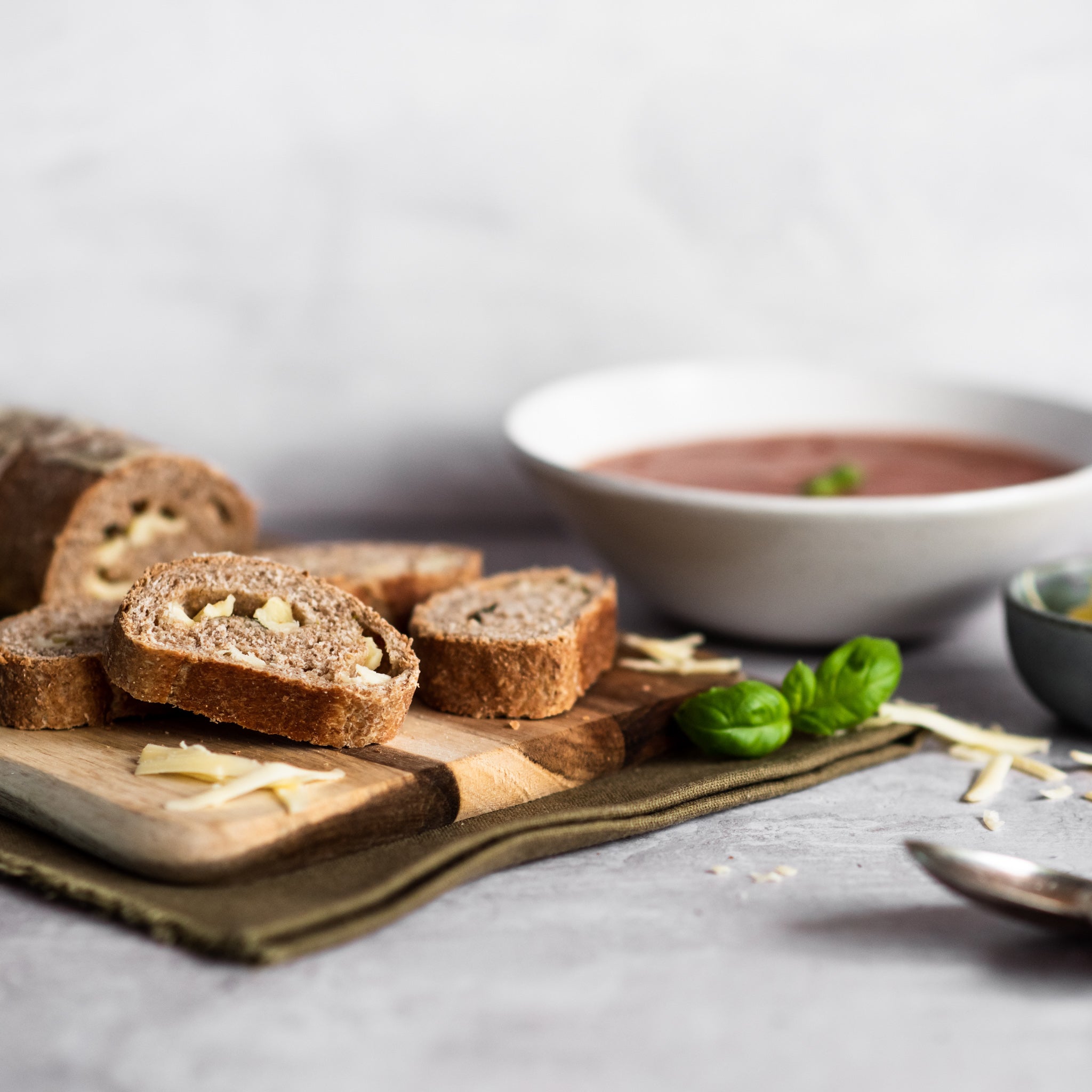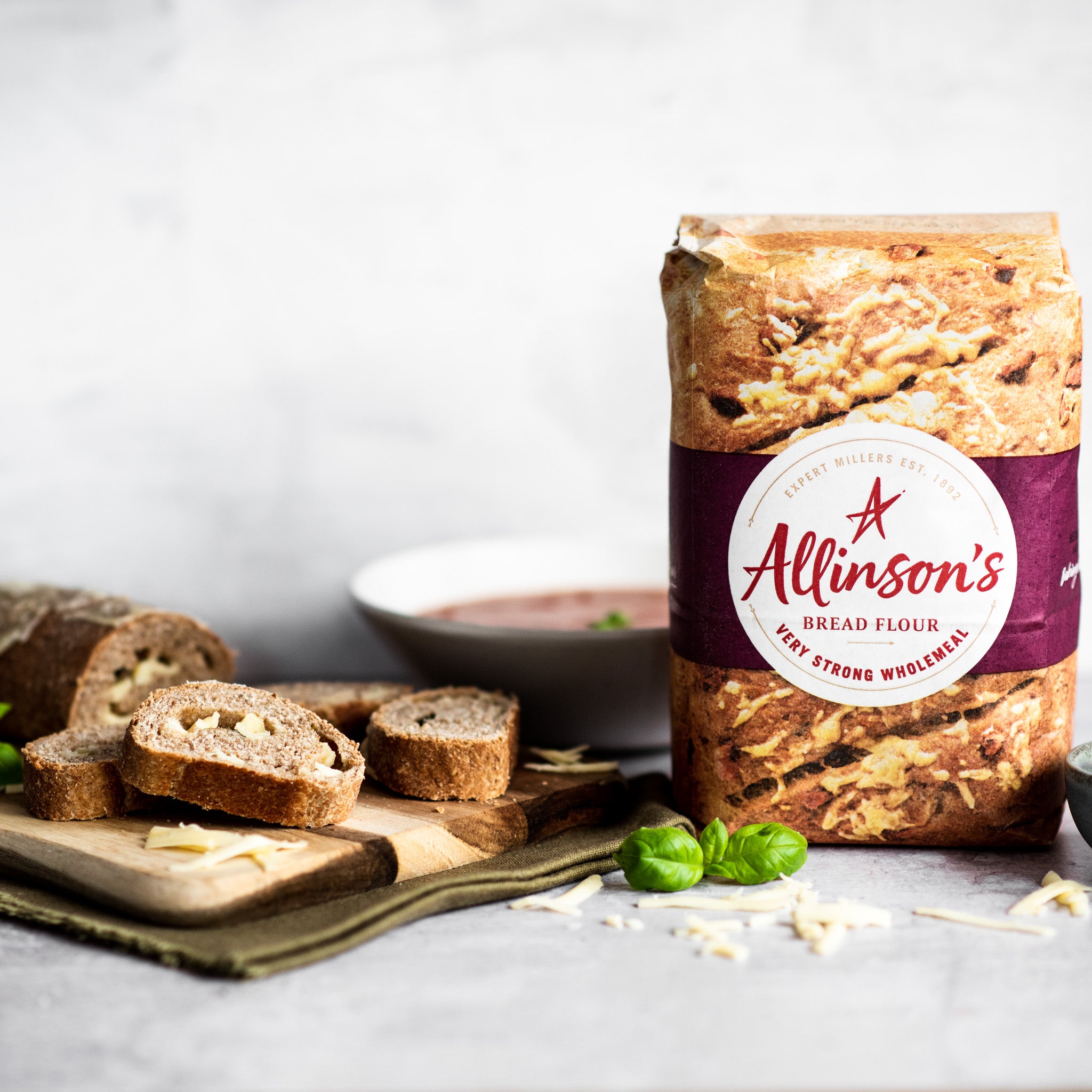 About the bake
We're a big fan of these Pinwheels. Not only do they look impressive, but they're a doddle to make. These are perfect for sharing and make an ideal movie night addition if you've got a group of friends coming over.

Method
Step 1:

Fry together the sunflower oil, onion and sesame seeds for 5 minutes. Set aside.

Step 2:

Put the flour into a bowl and rub in the butter. Stir in the sugar and salt and sprinkle on the yeast.

Step 3:

Mix to a soft dough with the milk and egg. Then knead on a floured board for 10 minutes. Alternatively you could place all of the dough ingredients into a mixer with a dough hook attached and knead for 5 minutes.

Step 4:

Roll the dough into a rectangle, sprinkle over the fried ingredients and the parmesan and roll up like a Swiss Roll.

Step 5:

Cut into 12 slices and place onto a greased baking sheet. Add the toppings and leave until double the size. Preheat the oven to 190°C (fan 170°C/gas mark 5).

Step 6:
Ingredients
For the Dough

450g

 Allinson's Strong White Bread Flour

150g

 

Unsalted butter (softened)

1 tsp

 Billington's Unrefined Golden Caster Sugar

1 tsp

 

Salt

1

 Allinson's Easy Bake Yeast Sachet

200ml

 

Milk (warmed)

1

 

Free range medium egg

For the Filling

1 tbsp

 

Sunflower oil

2

 

Onions (finely chopped)

50g

 

Sesame seeds

50g

 

Parmesan

For the Topping

1 tbsp

 

Sesame seeds

1 tbsp

 

Parmesan
Utensils
Baking tray

Frying pan

Mixing bowl
We'd love a slice of advice.
Was it yum? Did the recipe work well? Did you customise the recipe?
Ingredients
For the Dough

450g

 Allinson's Strong White Bread Flour

150g

 

Unsalted butter (softened)

1 tsp

 Billington's Unrefined Golden Caster Sugar

1 tsp

 

Salt

1

 Allinson's Easy Bake Yeast Sachet

200ml

 

Milk (warmed)

1

 

Free range medium egg

For the Filling

1 tbsp

 

Sunflower oil

2

 

Onions (finely chopped)

50g

 

Sesame seeds

50g

 

Parmesan

For the Topping

1 tbsp

 

Sesame seeds

1 tbsp

 

Parmesan
Utensils
Baking tray

Frying pan

Mixing bowl