5 Clever Uses for Flour
Prep
Flour is one of the most useful and versatile ingredients for any baker or cook, from a key component to bread and cake baking to using it to thicken sauces and gravy's, flour is a must have kitchen staple. But did you know you can do more with flour than simply cook with it? We've teamed up with our friends at Allinson's to tell you about 5 clever uses of which you may not have heard.
1. Make Play Dough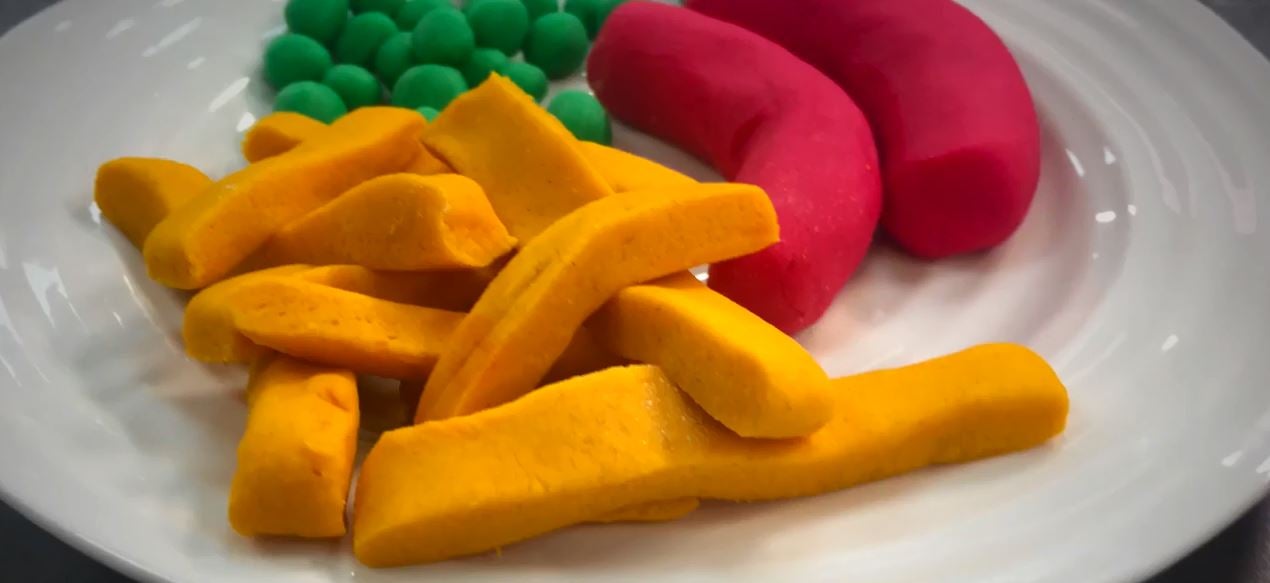 Simple and easy to make, your kids will have a great time helping you whip up their very own batch of play dough. Made with natural and safe ingredients, the only part you'll need to worry about is what colour to make it. Want to try it for yourself? Watch our how to make play dough video.
2. Glue


Ideal for smaller papercraft projects, this glue is safe, cheap and so easy to make! Simply mix together 3 parts flour to 1 part sugar in a saucepan and add cold water gradually until it forms a paste consistency. Beat out any lumps and stir over a medium heat until the mixture begins to thicken. Add a teaspoon of white vinegar and allow to cool before using. Glue will keep for a few weeks if stored in the fridge in an air tight container.
3. Dry Shampoo


No time to wash your hair? No problem with this handy DIY dry shampoo recipe. Simply sieve flour into a bowl and sprinkle onto your roots, let sit for 20 to 30 seconds and brush off with a clean make up brush. The flour will absorb the excess oily residue and voilà - clean, fresh hair in no time at all!
4. Ant Deterrent


We have all experienced this unwanted house guest at one time or another, but did you know flour is ideal for keeping these pesky critters at bay? Ants don't like the taste or feel of powdery flour and will usually try and avoid it at all costs. If you spot ants somewhere in your home simply sprinkle a line close by to keep them away.
5. Metal Cleaner


Did you know you can use flour to clean brass and copper? Just combine equal parts flour and salt in a bowl and add white vinegar until it forms a paste. Apply the mixture to the brass or copper surface, let it dry, rinse with warm water and buff with a dry cloth. As with all new cleaning methods though, we recommend doing a patch test before cleaning the entire surface.

It's not just brass and copper that flour is good for either, it's also ideal for making your stainless steel appliances sparkle. Simply sprinkle flour onto a clean dry cloth and use it to buff your stainless steel surface to a shine.