The Ultimate 'Bake It Yourself' Gift Guide
Seasonal
Unsure what to get your friends and family this Christmas? Our Ultimate 'Bake It Yourself' Gift Guide is here to help.

Nothing says 'thoughtful' like a homemade gift, so this year skip the Christmas shopping rush and put your B.I.Y. skills to the test with these easy gift ideas they are sure to love.

Homemade Gifts

1. Cookies & Brownies in a Jar

Gift in a jar recipes are easy and cheap gifts to make, and this recipe is a perfect homemade gift for any cookie lover!

With Light Muscovado Sugar, Self Raising Flour and Dark Chocolate Chips (you can swap these for milk or white or even chunks of caramel) all the lucky recipient will need to do is add some butter, golden syrup and vanilla extract. Easy!

Simply layer the jar up as per the recipe, add a festive ribbon and finish off with the free downloadable PDF instructions to give the gift of delicious fresh cookies they can bake at home.

2. Salted Caramel Sauce Three Ways


This Homemade Salted Caramel Sauce recipe is so easy to do and we think it's better than anything you can buy at the shops! You'll wonder why you haven't made it sooner.

This recipe will show you how to create a homemade Salted Caramel Sauce to suit everyone - if your Nan loves a deep rich treacle flavour, then Molasses is the sugar for her but if your Dad prefers a lighter, sweeter taste he will love the caramel sauce made with Light Muscovado sugar.

The possibilities are endless - drizzled on steamed puddings; ice cream; stirred into porridge; fillings for chocolates, or just eating out of the jar!

Who wouldn't want a jar of this in their Christmas stocking?

3. Muscovado Sugar Fudge


Whether they like the deep treacle flavour of molasses, the rich caramel sweetness of Dark Muscovado or the delicious light creaminess of Light Muscovado sugar, this is a fudge recipe that will suit everyone's taste buds.

Billington's unrefined brown sugars already include natural caramel and Molasses flavours so by using them to make your own homemade fudge you are already elevating your caramel flavour just by choosing a great high quality sugar.

You can interchange all three of these unrefined brown sugars when making this fudge without having to alter the quantities, which makes it ideal to create a yummy homemade foodie gift for the whole family.

Simply chop up in to squares, wrap in a clear treat bags and tie with some gorgeous ribbon - simple.

4. Beauty Gifts Good Enough to Eat


Did you know you can use Nielsen-Massey vanilla & flavour extracts for more than just baking? You can make a sweet beauty gift or party favour!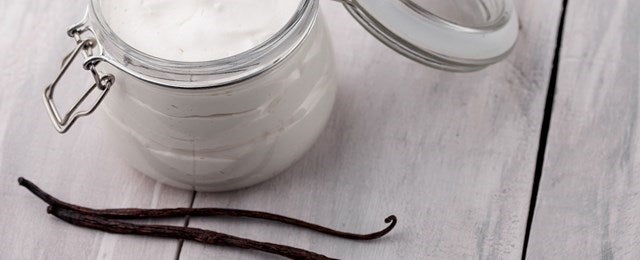 5. Turkish Delight

These small and fragrant cubes are delicately flavoured with rosewater and dusted with a generous helping of icing sugar. (You can use orange flower water or citrus fruit juice).

These traditional middle eastern sweets are usually served with tea of coffee but we could eat them anytime of day.

Whether you pop them in a treat bag or find an ornately decorated box to house them in - Turkish Delight makes a fantastic homemade gift.

Tip: For a vegetarian version, simply use vegetarian gelatine, available in most supermarkets.

6. Salt Dough Decorations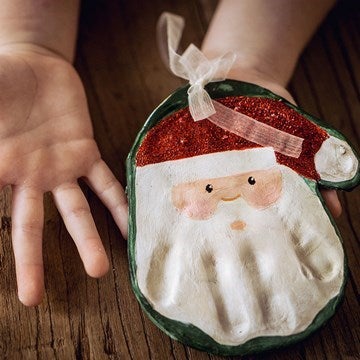 Salt dough decorations really are a simple and cheap way to create a priceless gift for the whole family - baking memories that will last forever.

They are so fun to make we enjoy the making process just as much as the end result. Why not get the whole family involved? It'll soon become a family tradition.

To find out more about how to 'Bake Memories' check out our handy article, with a step by step guide.

8. Vanilla Star Marshmallows


With the rising popularity of mail order marshmallows, anyone would be thrilled to unwrap these delicious vanilla treats on Christmas morning - and we think these delicious homemade marshmallows are so much better than shop bought.

Gorgeous floating on the top of a mug of hot chocolate or simply eaten on their own - they are truly irresistible!

You can even get creative - trying different shapes by using different cookie cutters - what's not to love?

9. Peppermint Creams


These tasty retro bitesize peppermint creams are so quick and simple to make and great for all of the mint-lovers out there.

Not only a great gift idea but also can be served as an after dinner treat, or even just to nibble on snuggled up in front of the telly whilst watching Christmas films.

With so few ingredients involved, and lots of potential to get creative with colours and flavours - the whole family will enjoy getting involved in this one.

Why not swap out the peppermint for rose or orange? You could even add edible gold to really make a statement - the possibilities are endless.

Inspired to make your own gifts this year? Check out all of our Homemade Gift ideas for even more inspiration.