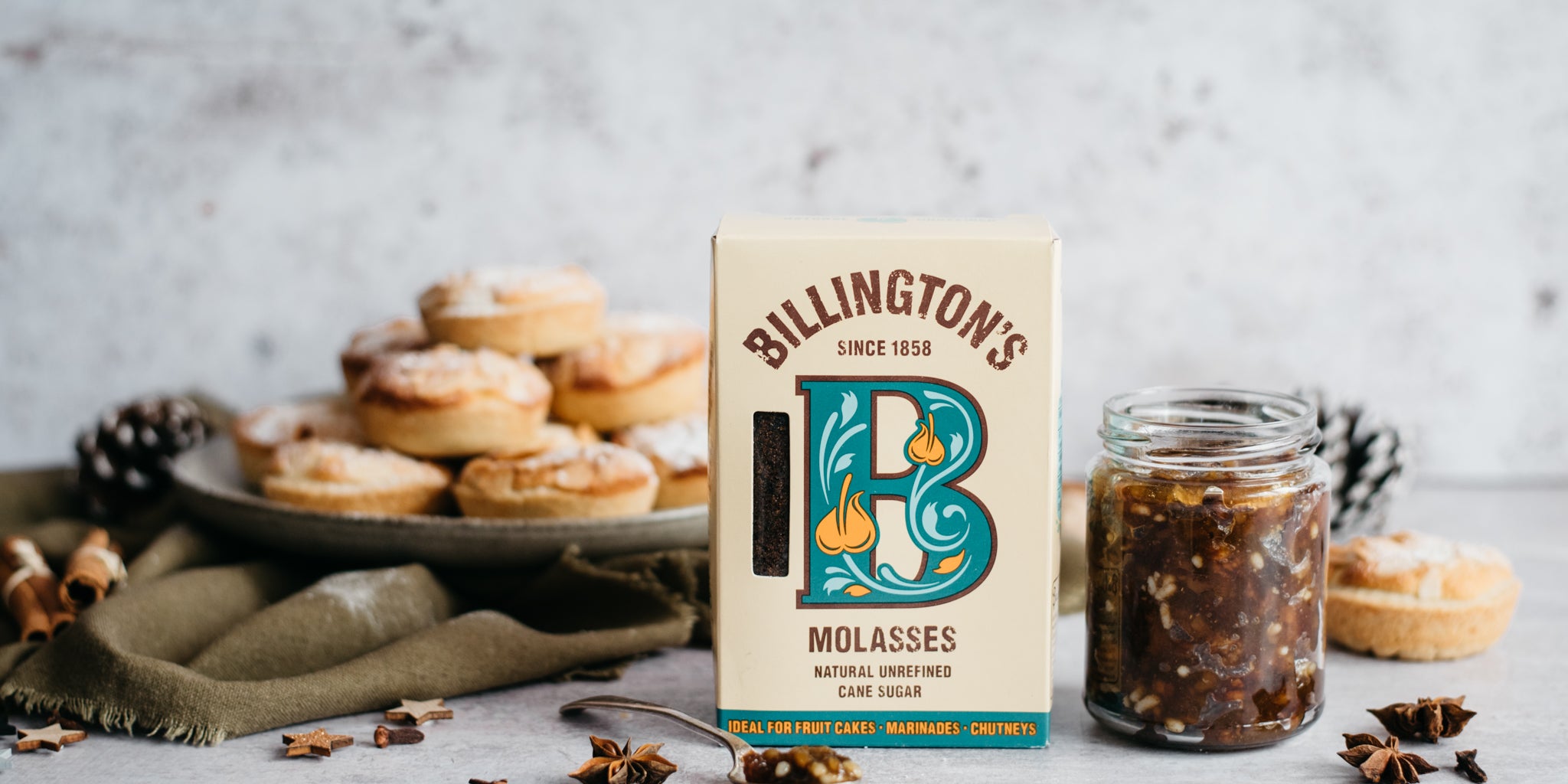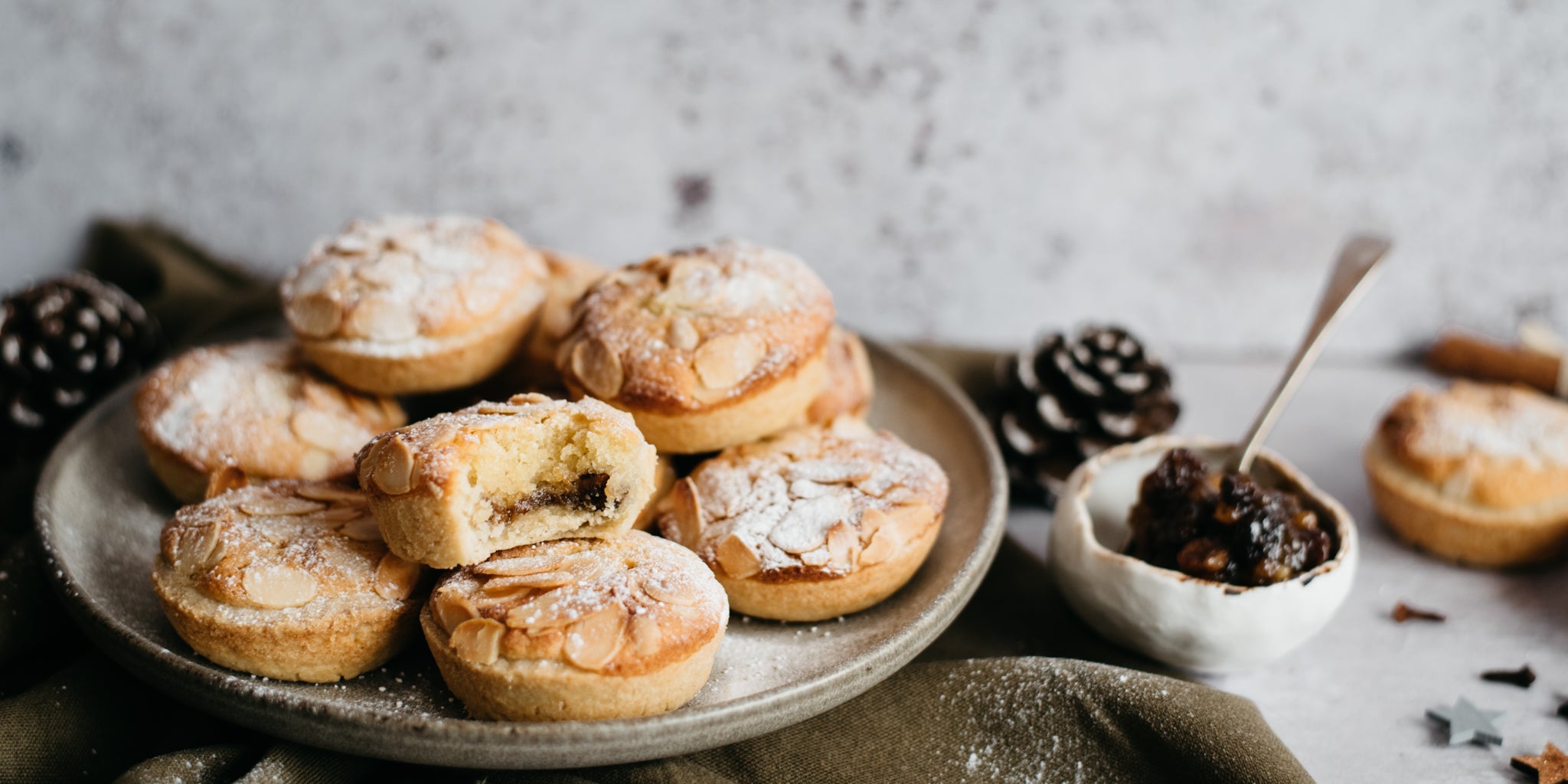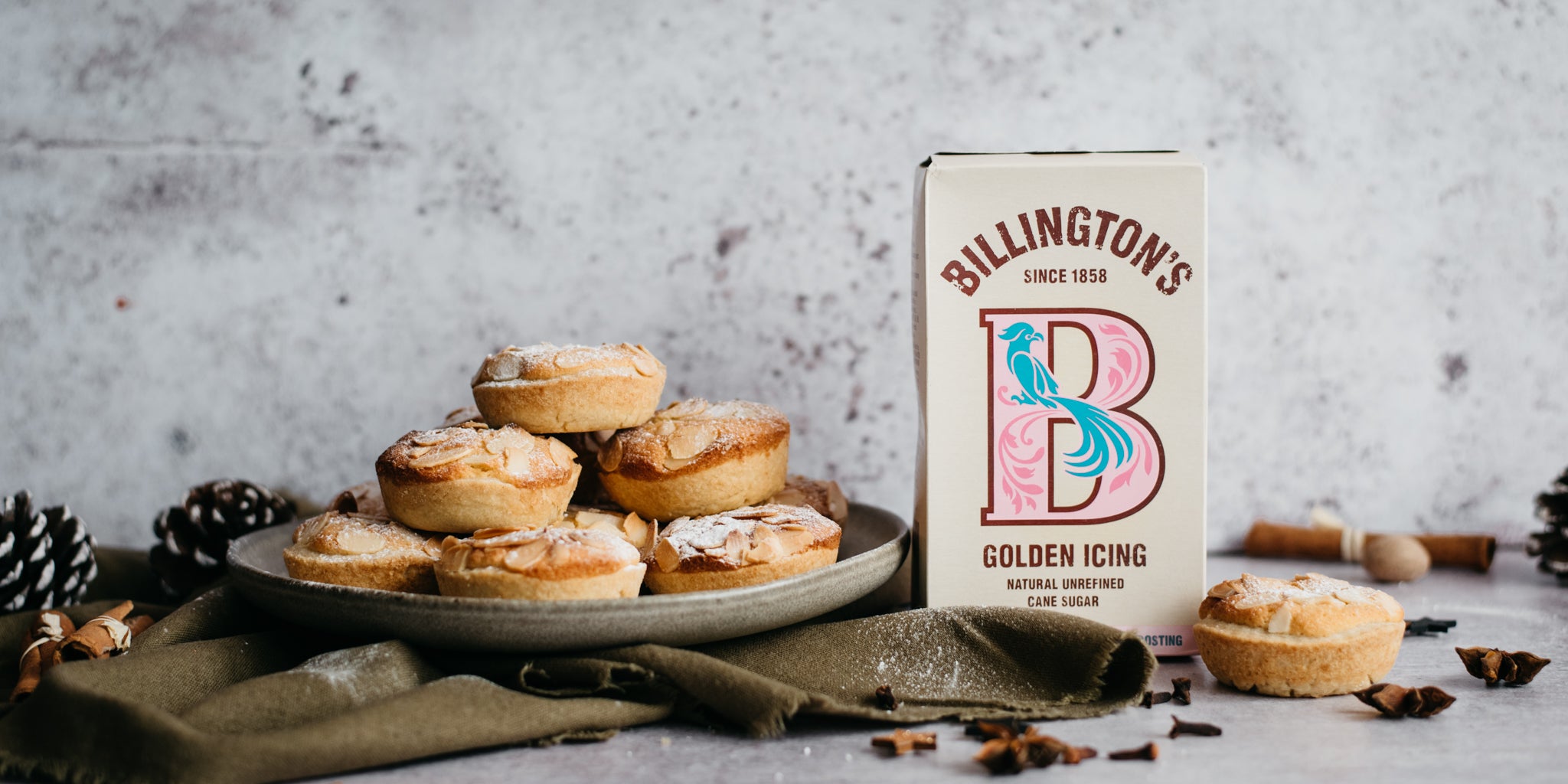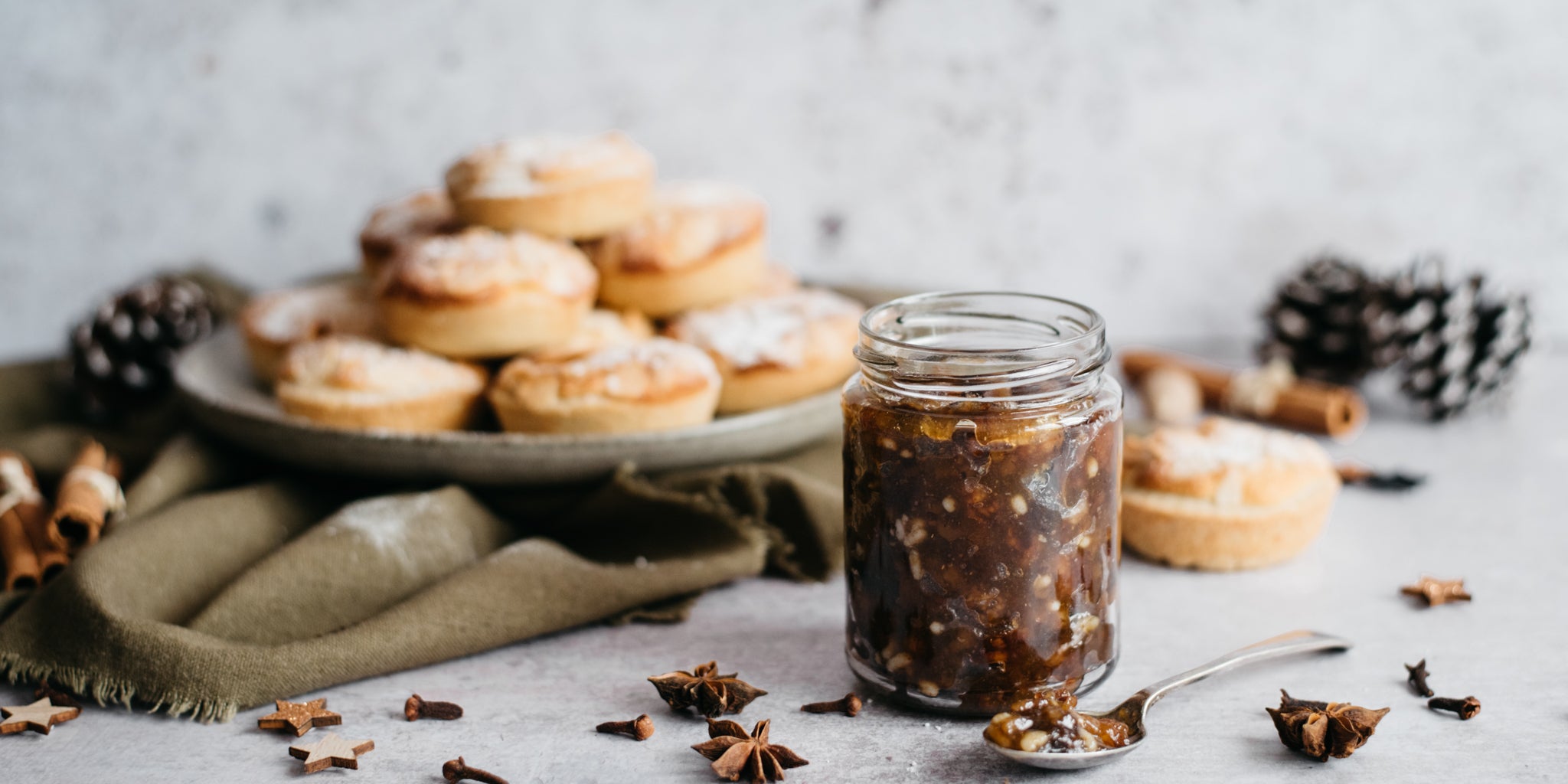 About the Frangipane Mince Pies
Mince pies are a true Christmas classic, but these are soon to become a classic in your recipe book - the frangipane topping makes them extra special.
Make sure to fill your mince pies with Benjamina's luxury mincemeat recipe for ultimate indulgence this Christmas and if you're feeling extra cheeky, top with Bailey's custard for a boozy little twist. Why stop with just mince pies? You're only a few bakes away from creating a show-stopping Christmas spread for your loved ones to enjoy this festive season, our Gingerbread trifle is a trusty crowd pleaser in our recipe book.
Method
Step 1:

For the pastry, put the flour into a mixing bowl and cut the butter into small pieces, then stir it into the flour using a round-bladed knife. Rub the butter into the flour, using your fingertips, until the mixture resembles fine breadcrumbs. Stir in the icing sugar.

Step 2:

Make a well in the centre of the flour mixture. Beat the egg yolk with 1 tablespoon cold water and stir this into the flour until the mixture comes together. Bring the pastry together with your hands, and shape it into a flat disc, then wrap in clingfilm and chill in the fridge for 30 minutes.

Step 3:

Preheat the oven to 190°C, fan 170°C, gas 5.On a lightly floured surface, roll out the pastry to a thickness of 3mm. Using a 7.5cm fluted cutter, stamp out 18 rounds, re-rolling the pastry as needed, then use to line 3 x 6-hole deep bun tins. Put a heaped teaspoon of mincemeat into each pastry case.

Step 4:

For the frangipane topping, beat together the butter and sugar until creamy, then add the flour, ground almonds, cardamom and eggs, and beat until smooth. Divide the mixture between the tarts, and use a teaspoon to smooth the mixture over the mincemeat.

Step 5:

Scatter over the flaked almonds and bake for 20-25 minutes until the topping is golden. Leave to cool for a few minutes in the tins, then transfer to a cooling rack and dust with golden icing sugar before serving.
Ingredients
For the pastry

200g

 Allinson's Plain White Flour

100g

 

Unsalted butter (chilled)

2 tbsp

 Billington's Unrefined Golden Icing Sugar

1

 

Egg yolk

300g

 Luxury Mincemeat

For the frangipane

100g

 

Unsalted butter (softened)

100g

 Billington's Unrefined Golden Caster Sugar

40g

 Allinson's Self Raising Flour

100g

 

Ground Almonds

1/2 tbsp

 

Ground cardamom

2

 

Large eggs

40g

 

Flaked almonds

To dust

 Billington's Unrefined Golden Icing Sugar
Utensils
Mixing bowl

Clingfilm

7.5cm cutter

Rolling pin

6 holed bun tin
We'd love a slice of advice.
Was it yum? Did the recipe work well? Did you customise the recipe?
Ingredients
For the pastry

200g

 Allinson's Plain White Flour

100g

 

Unsalted butter (chilled)

2 tbsp

 Billington's Unrefined Golden Icing Sugar

1

 

Egg yolk

300g

 Luxury Mincemeat

For the frangipane

100g

 

Unsalted butter (softened)

100g

 Billington's Unrefined Golden Caster Sugar

40g

 Allinson's Self Raising Flour

100g

 

Ground Almonds

1/2 tbsp

 

Ground cardamom

2

 

Large eggs

40g

 

Flaked almonds

To dust

 Billington's Unrefined Golden Icing Sugar
Utensils
Mixing bowl

Clingfilm

7.5cm cutter

Rolling pin

6 holed bun tin