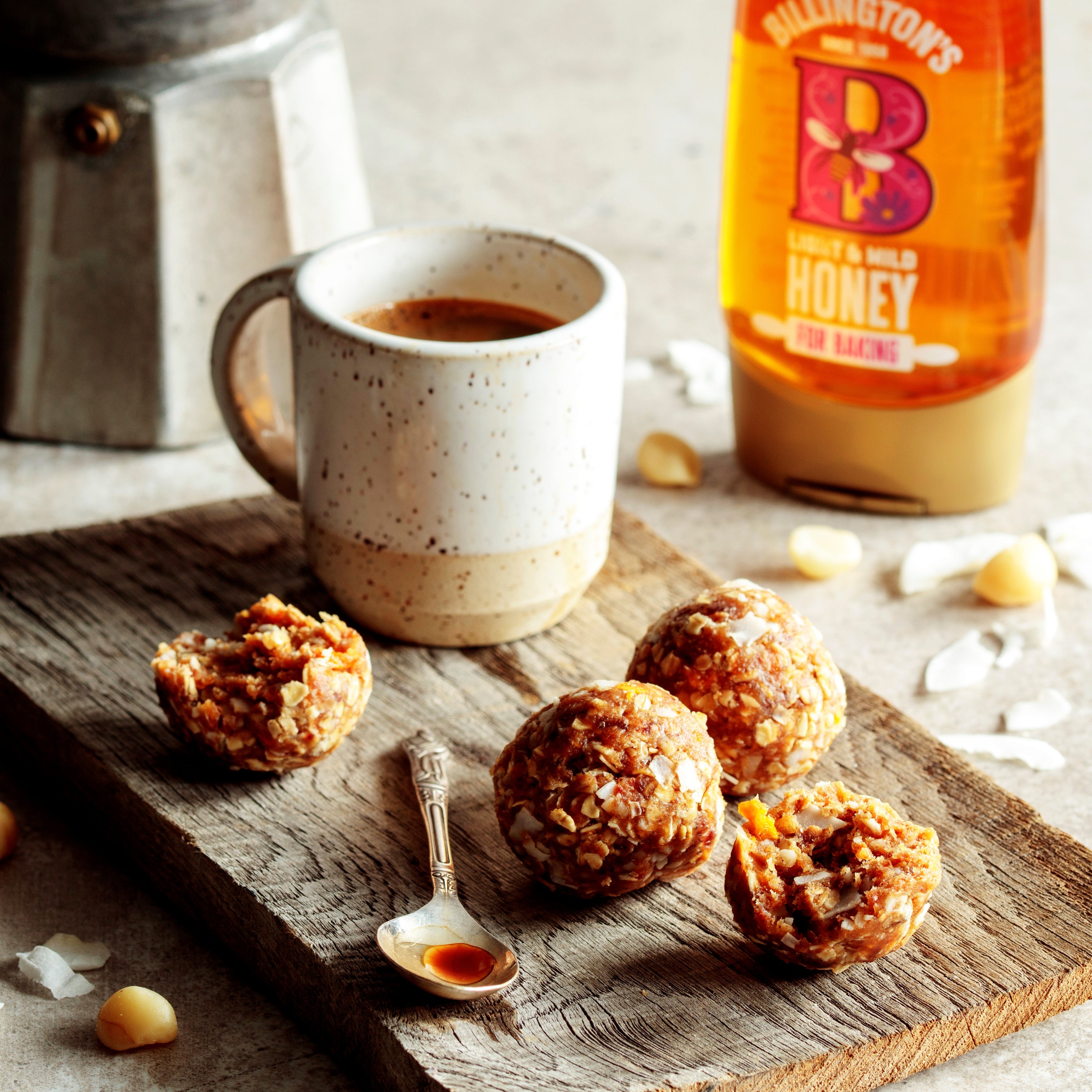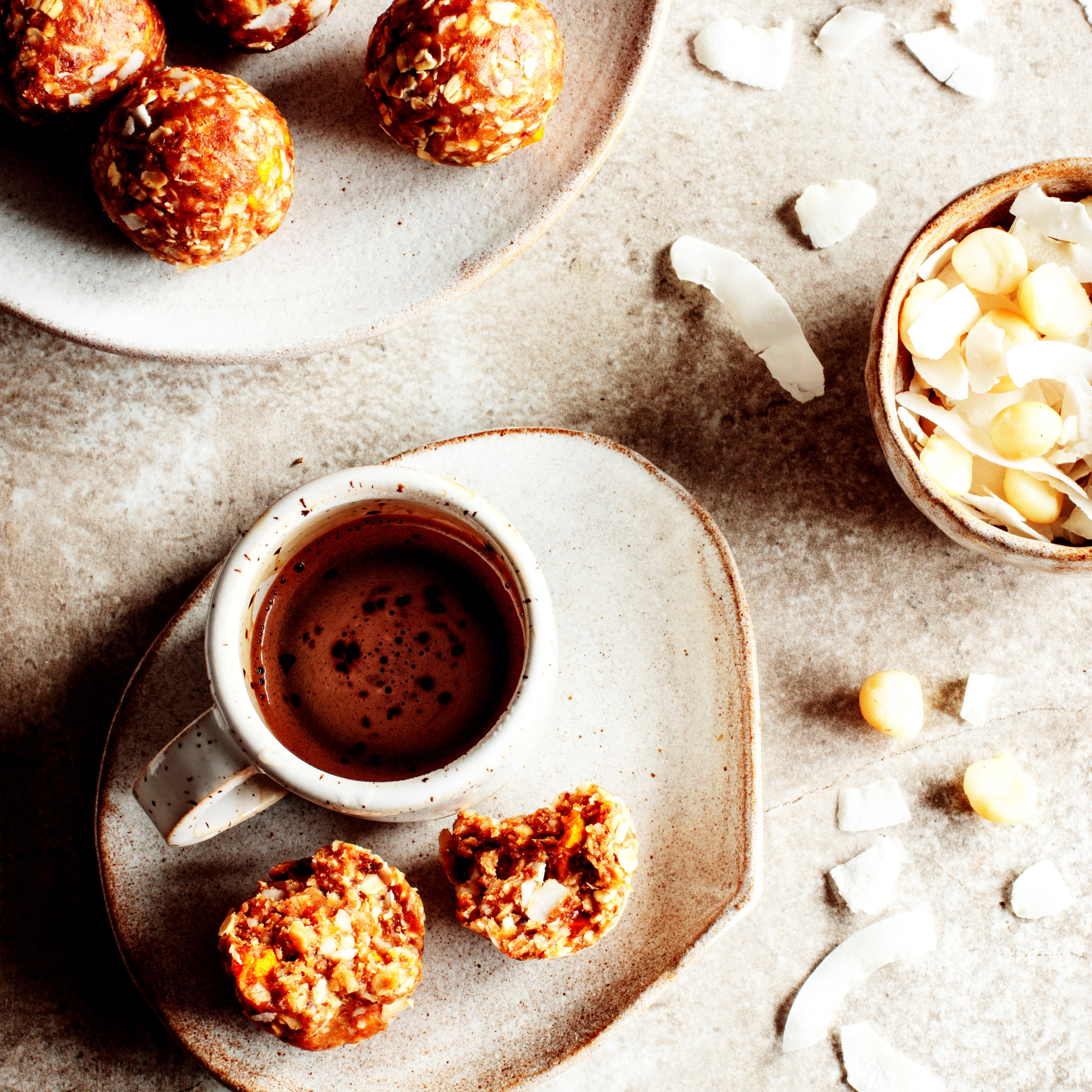 About the bake
These honey energy balls are a great burst of energy particularly good for a pre-gym workout or just a mid afternoon pick-me-up. Bursting with flavour, we've used honey in our recipe. You have the sweetness of a treat but without the addition of refined sugar. If you love this recipe and the flavour of honey in your bakes, why not try our Honey & Apricot Flapjack recipe?
Method
Step 1:

Add the pitted dates to a food processor along with the almond butter, honey and coconut oil. Blend together until the dates have all been broken down and smooth. Remove the mixture from the processor and add in the remaining ingredients. Mix together until well combined.


Step 2:

Diving the mixture into 15 (approx. 35g each) and roll into round ball shapes. Place on a lined baking tray and put into the fridge to chill and firm up. Store in an airtight container and keep refrigerated until required.

Ingredients
For the Balls

200g

 

Medjool pitted dates

30g

 

Almond butter

110g

 

Honey

30g

 

Coconut oil (melted)

30g

 

Dried mango (chopped)

50g

 

Macadamia nuts (chopped)

20g

 

Coconut chips

100g

 

Rolled oats
Utensils
Baking tray

Food processor
Recipe Reviews
Super simple to make - we didn't have any mango so used pineapple instead. Really delicious and the kids love them too!
Ingredients
For the Balls

200g

 

Medjool pitted dates

30g

 

Almond butter

110g

 

Honey

30g

 

Coconut oil (melted)

30g

 

Dried mango (chopped)

50g

 

Macadamia nuts (chopped)

20g

 

Coconut chips

100g

 

Rolled oats
Utensils
Baking tray

Food processor