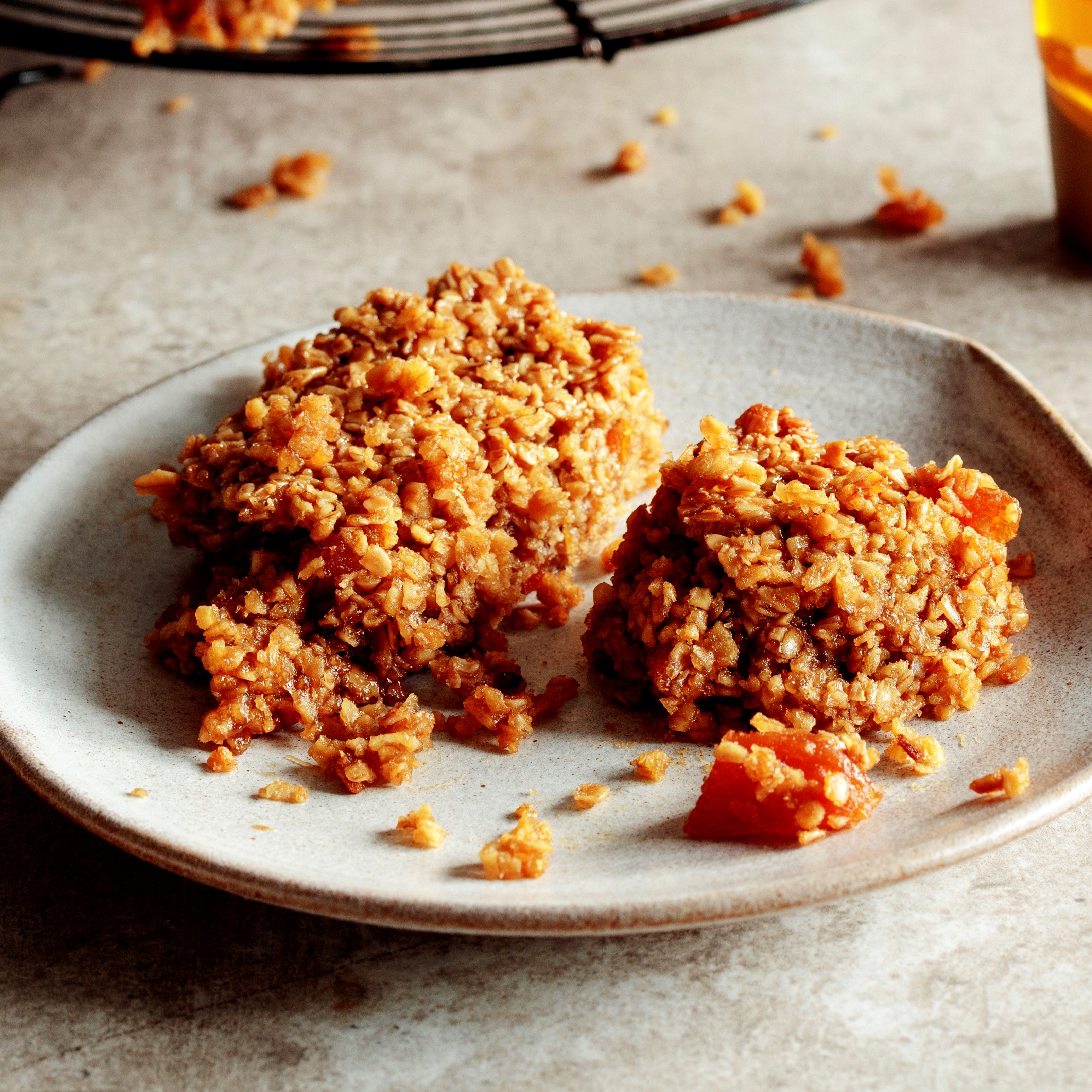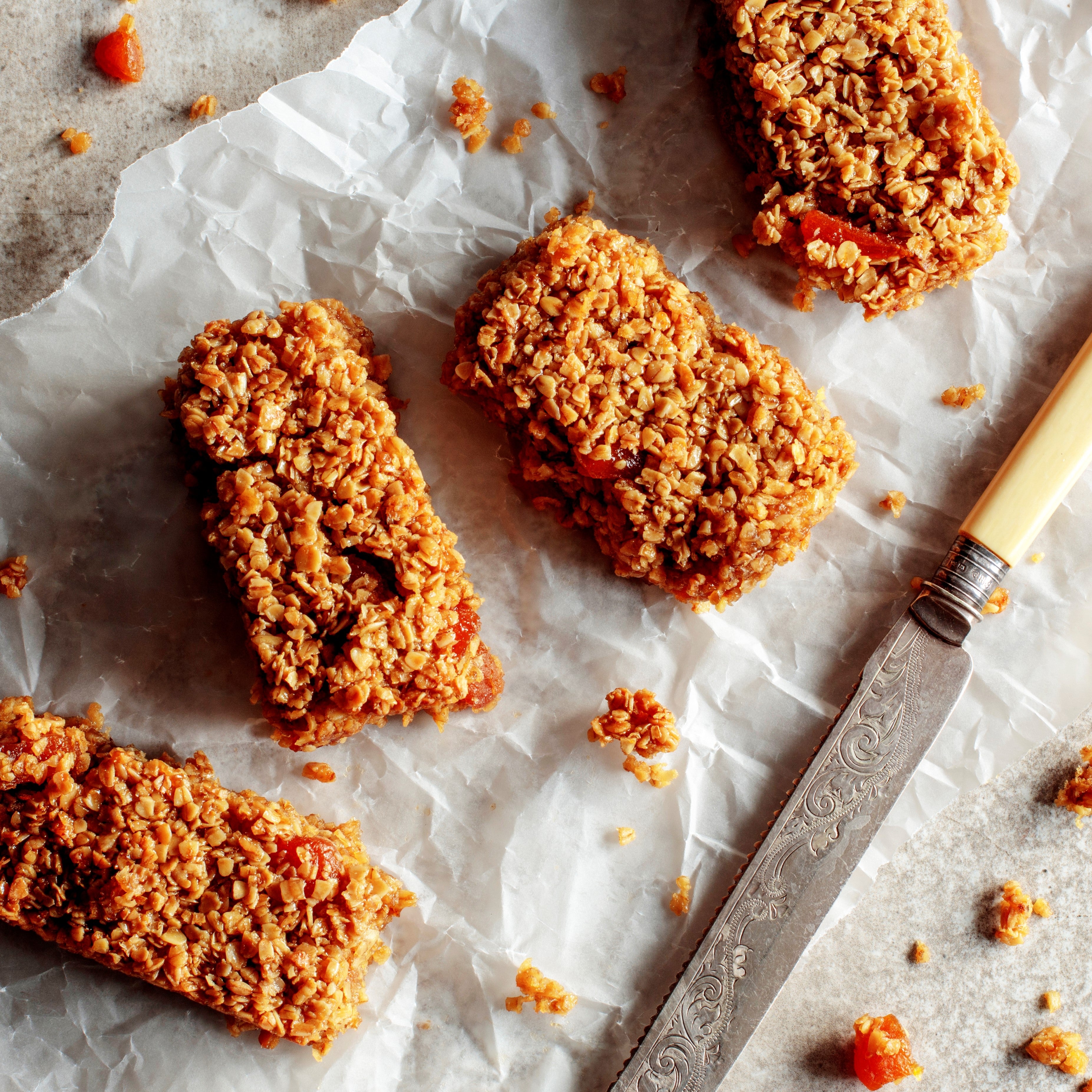 About the bake
This honey and apricot flapjack packs a punch with flavour. We've used honey on this recipe as it lends itself well to the texture and flavour. It adds a sweetness without the need for refined sugar and helps retain a really nice moisture. If you love the benefits of baking with honey, why not try some of our other honey recipes? Try our Honey & Stem Ginger Loaf Cake.
Method
Step 1:

Preheat the oven to 160°C (fan). Grease and line a 20cm square baking tin with baking parchment.


Step 2:

Combine the butter, sugar and honey in a saucepan and heat gently whilst stirring until the sugar has all dissolved and butter melted. Add in the oats and chopped apricots and stir well until combined.


Step 3:

Pack the mixture into the lined baking tin and press down with the back of a spoon. Bake in the oven for 25 minutes until golden.


Step 4:

Once baked, remove from the oven, leave to cool before removing from the tin and cutting into squares. For a sticky finish brush the flapjack with 2 tablespoons extra of honey straight after it comes out of the oven.

Ingredients
For the Flapjack

180g

 

Salted butter (cubed)

140g

 Billington's light muscovado sugar

140g

 

Honey

325g

 

Rolled oats

125g

 

Dried apricots
Recipe Reviews
Love this recipe. I first made it for my son's D of E expedition. It was such a hit with his whole group. It's been made many times since & is now a family favourite.
Fab recipe - quick easy and asked for over and over again.
I love this recipe and have used it several times !
I have added sultanas as well. I didn't spread the mixture out too much, but instead, made it slightly deeper on the tray. Yummy !
Very good instructions ( bearing in mind I'm only 13) and I understood it perfectly,turned out delicious !!!
It's the second time that I've made this recipe, with added sultanas, as well as apricots ! Very chewy and loved by all the family. 👍
Got this in the oven and can't wait 🙏
Ingredients
For the Flapjack

180g

 

Salted butter (cubed)

140g

 Billington's light muscovado sugar

140g

 

Honey

325g

 

Rolled oats

125g

 

Dried apricots