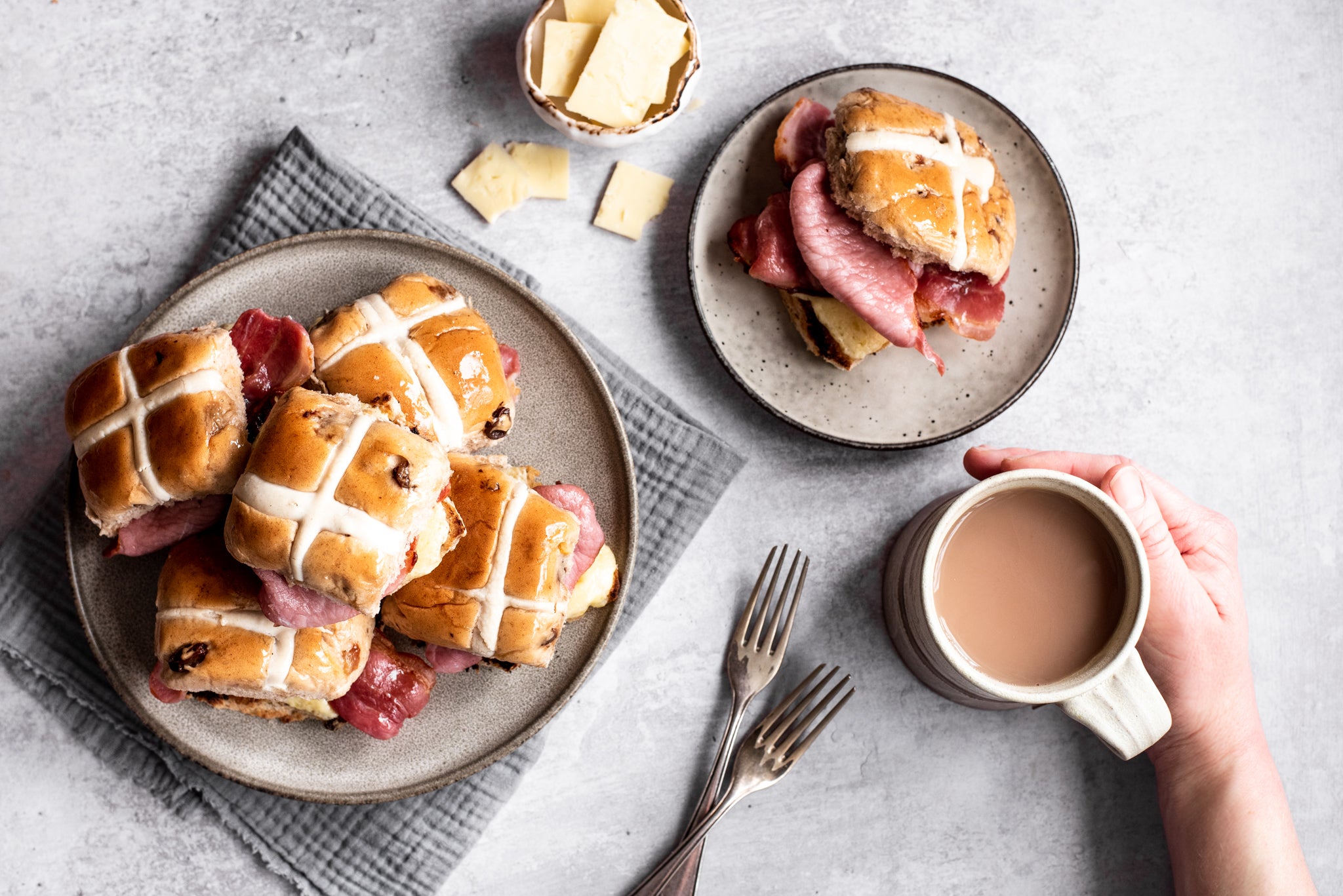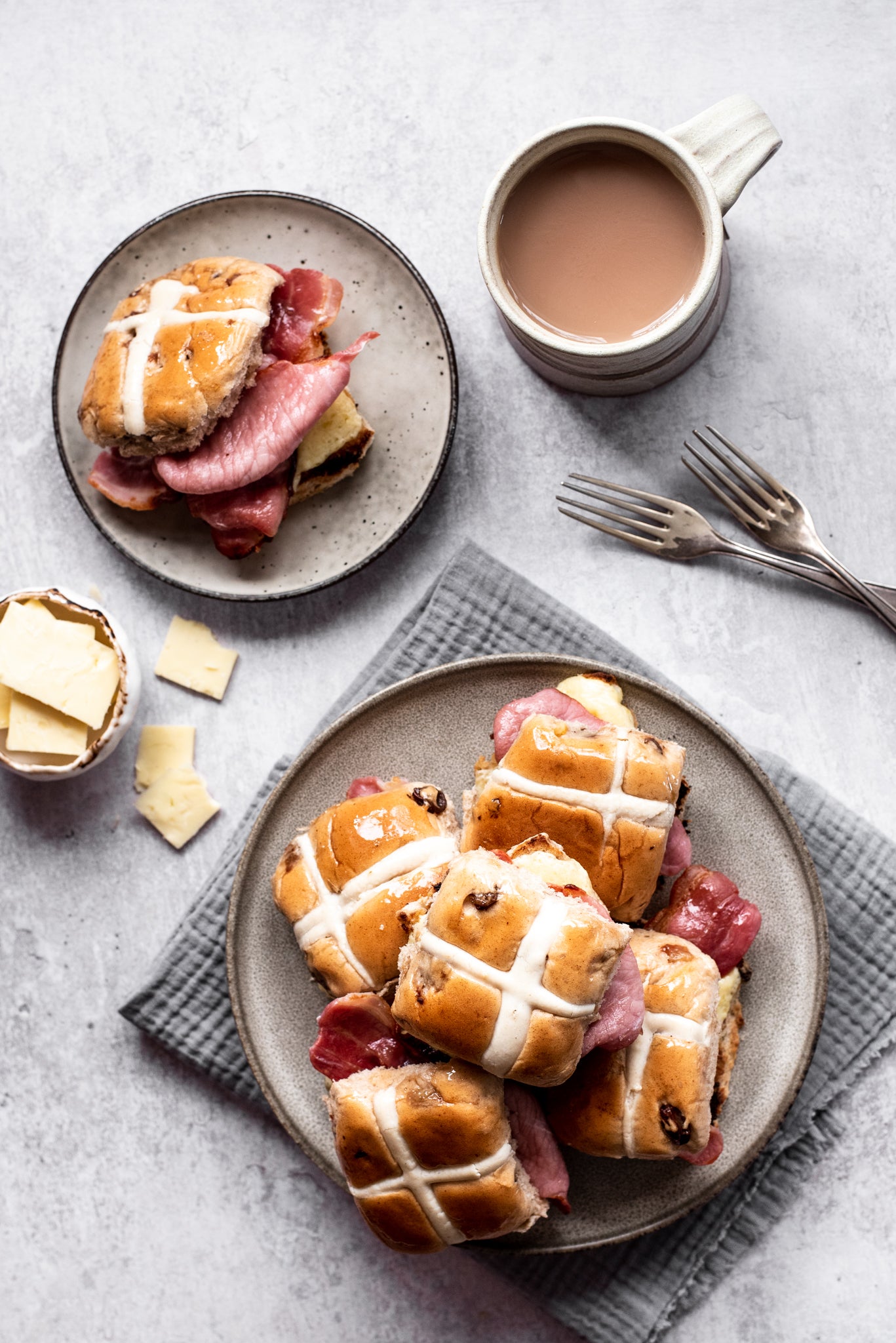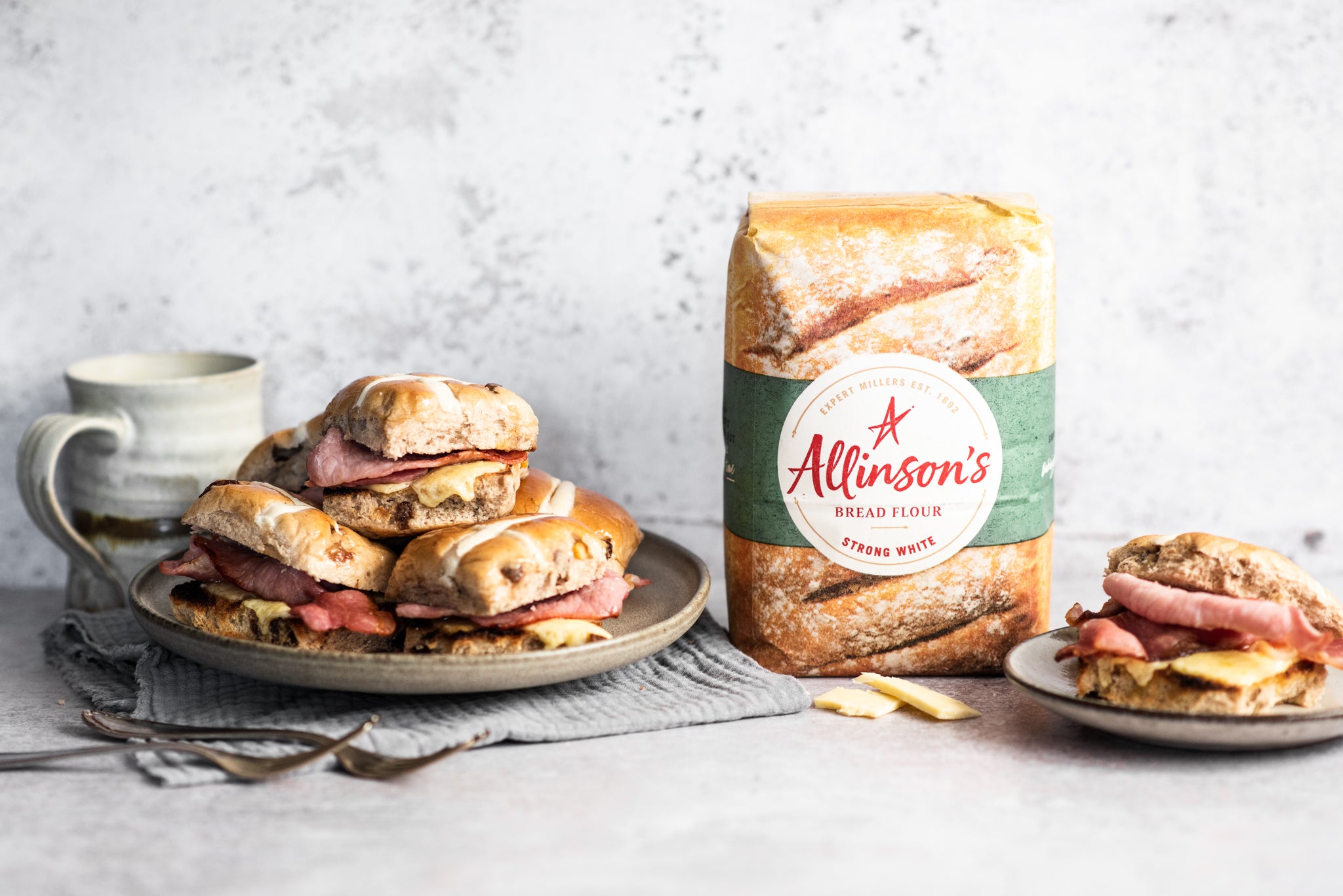 About the bake
Think you know about bacon buttys? Think again as this recipe will turn everything you thought you knew on its head. The bonkers combination of bacon, cheese, and a hot cross buns recipe is so bizarre it's brilliant.
A complete game changer to switch up Easter morning breakfast, forget the Easter eggs everyone will be searching for the leftover bacon butty.
Bacon lover? Give our bacon and cheddar scrolls or maple bacon cupcakes a try!
Method
Step 1:

Take your bacon rashers and place them on the grill to cook. Once golden and the fat is crispy. Remove from the grill and set aside to cool.


Step 2:

Using a knife, slice your hot cross bun horizontally in half and place a slice of cheddar onto the base half. Grill this for 2 minutes until the cheese has melted and it's bubbling.


Step 3:

Remove the grilled cheese buns from the oven and place 2 slices of bacon on top of each sandwich. Add the corresponding lid halves and serve!

Ingredients
For the Filling

8 rashers

 

Smoked back bacon

4 slices

 

Cheddar cheese
We'd love a slice of advice.
Was it yum? Did the recipe work well? Did you customise the recipe?
Ingredients
For the Filling

8 rashers

 

Smoked back bacon

4 slices

 

Cheddar cheese