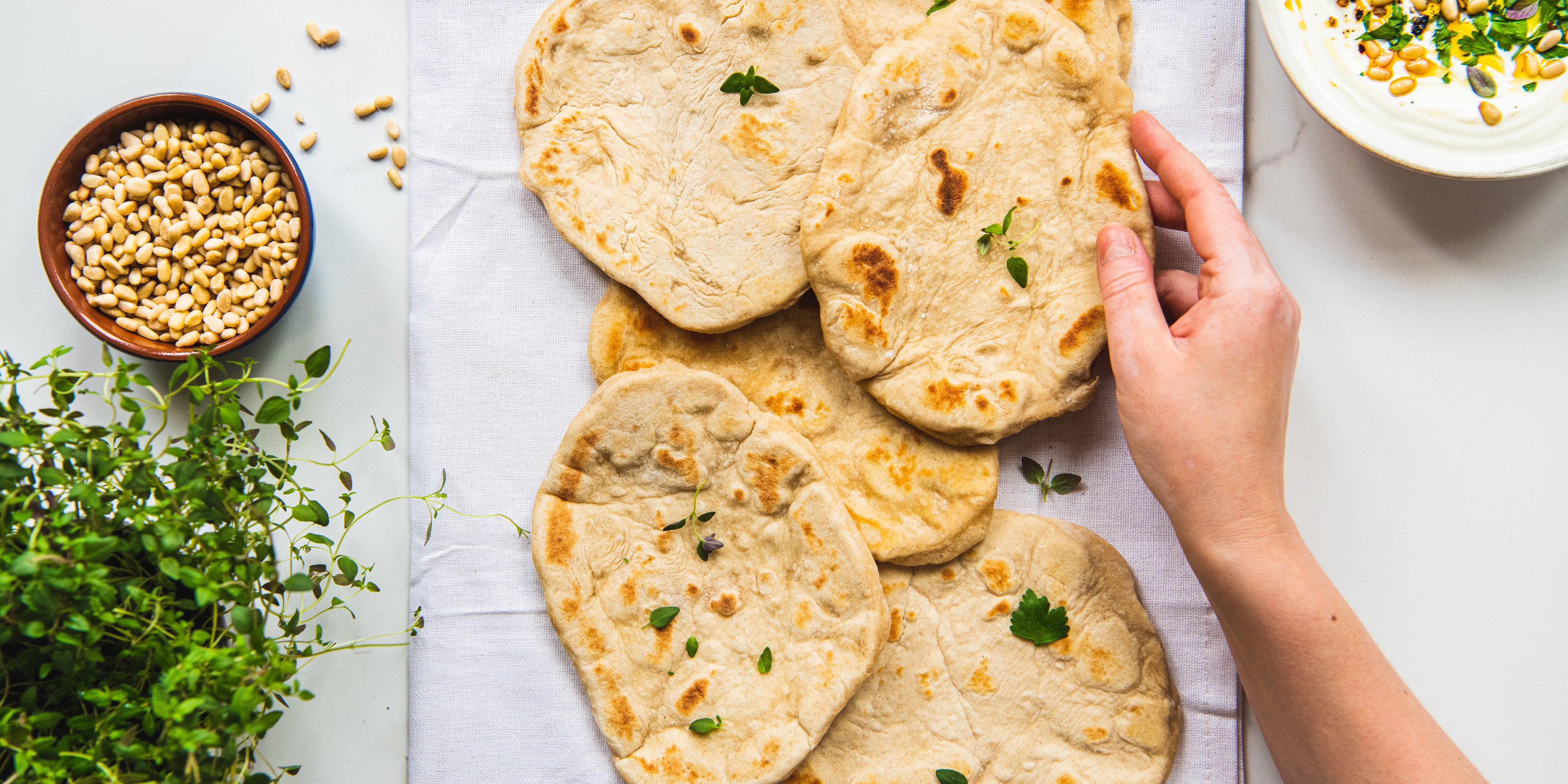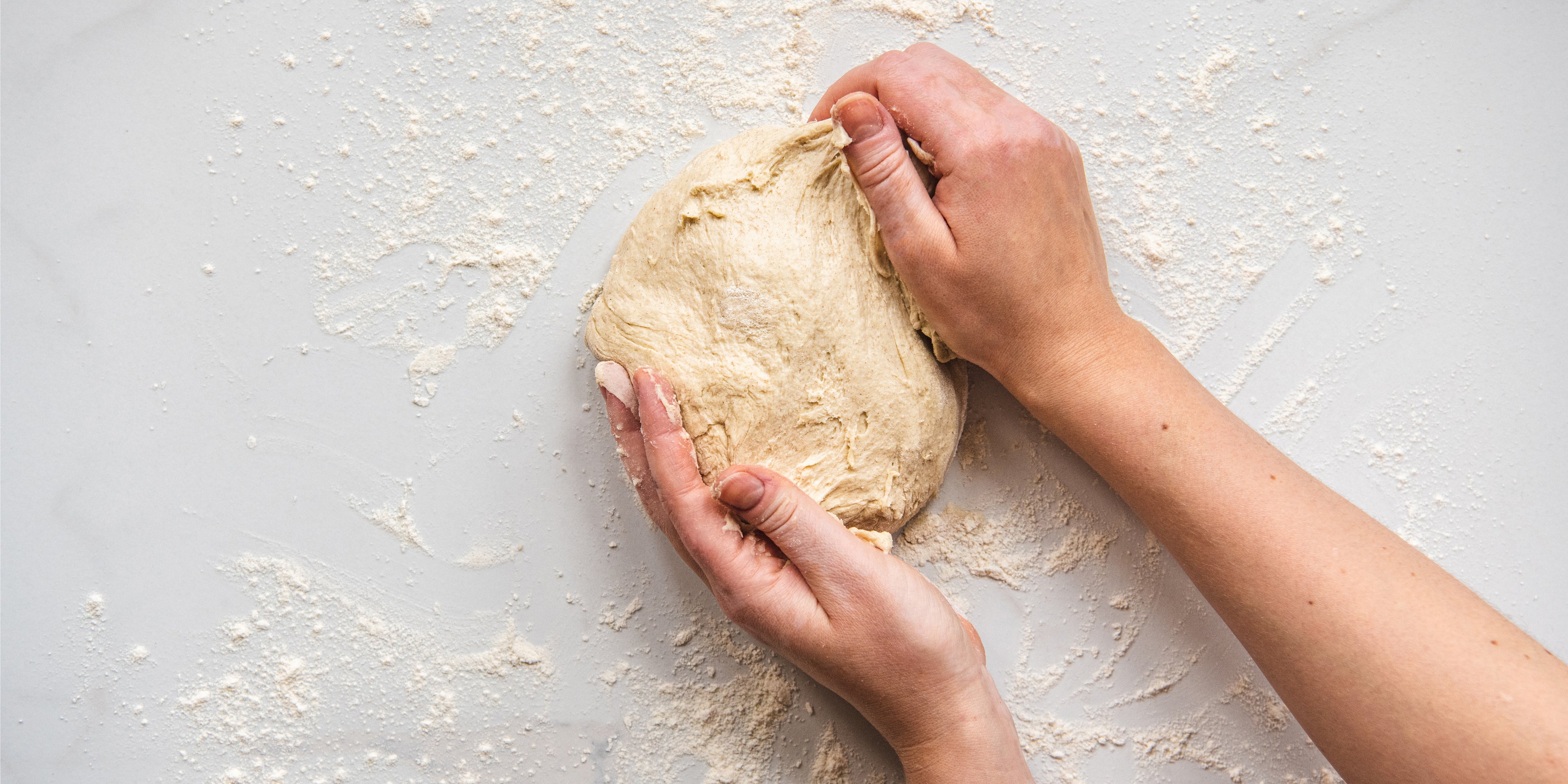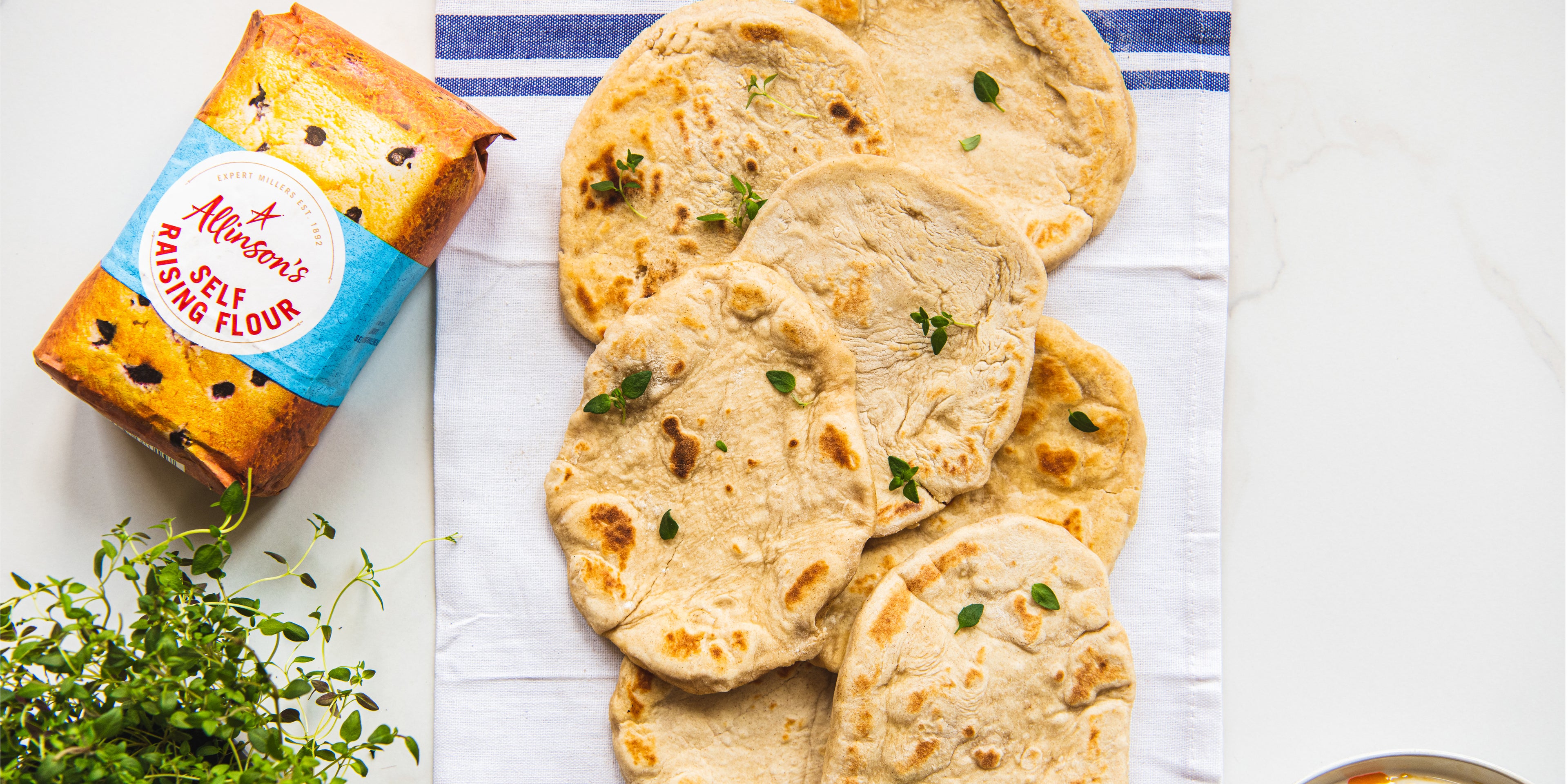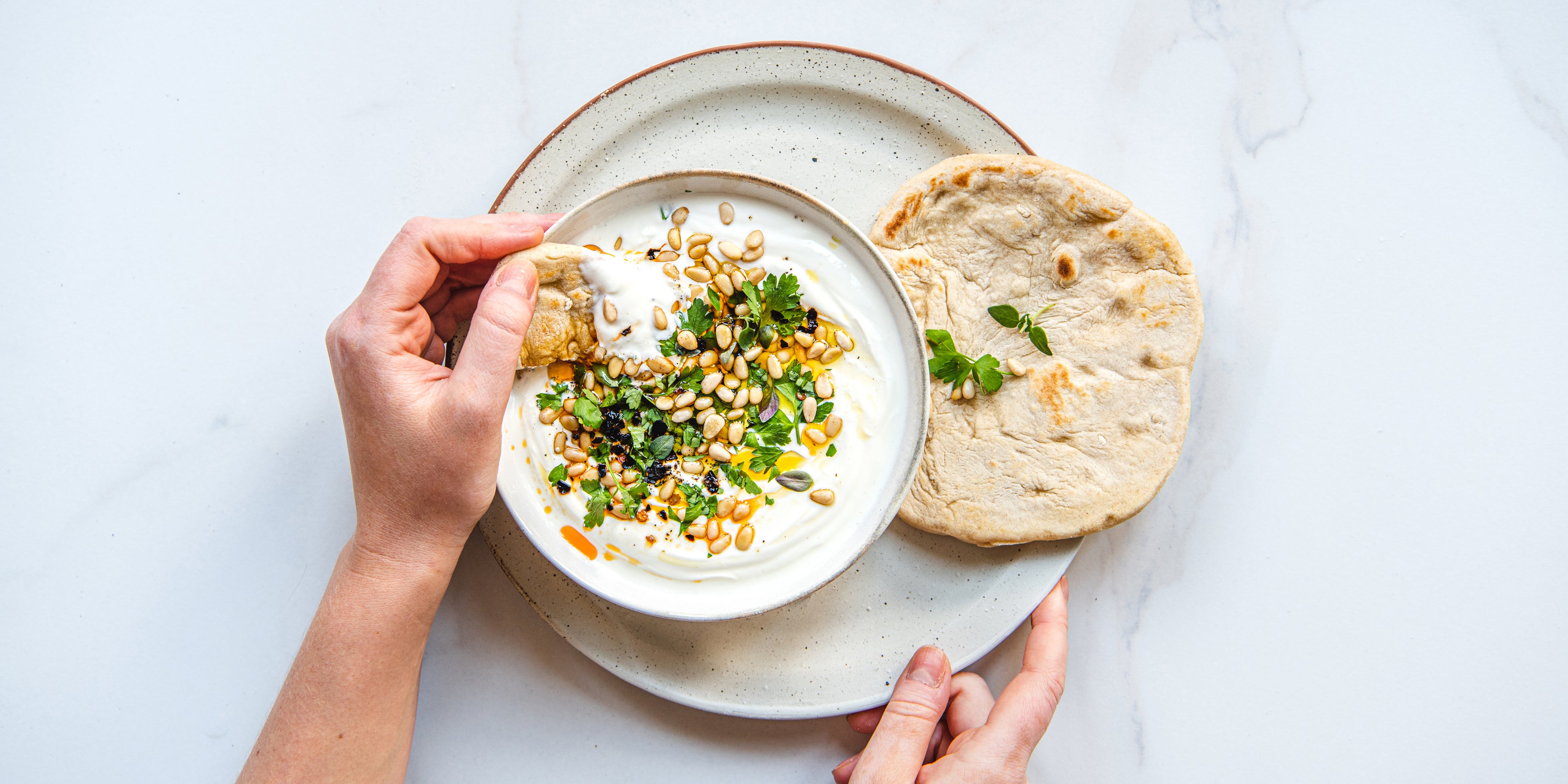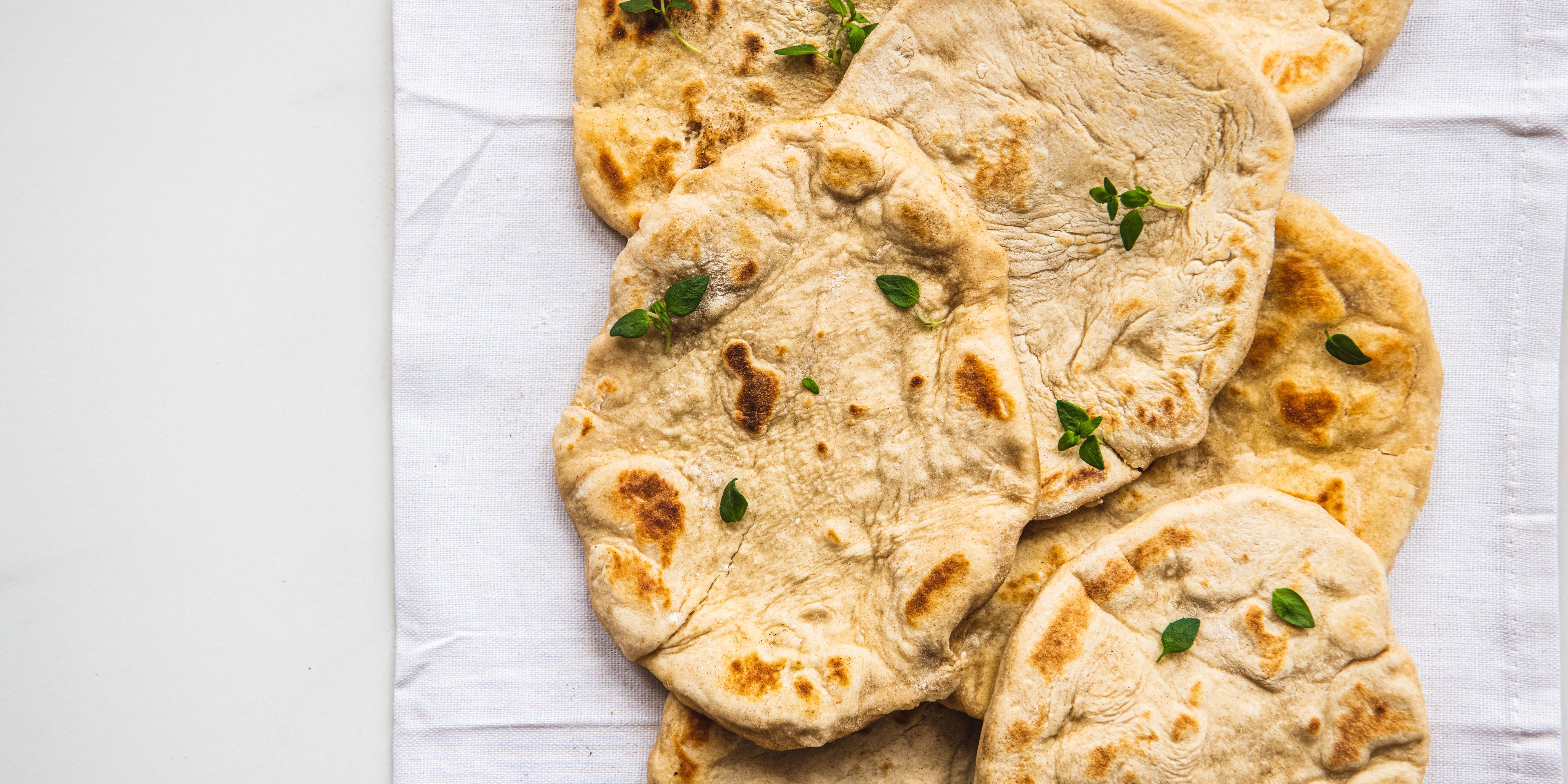 How to make kefir flatbread
Make your tummy happy with a homemade Kefir flatbread this lunchtime. Soft and light flatbread made with rich probiotic Kefir, these can be whipped up in minutes and pair with all your favourite dips and fillings or perhaps a warming, comforting soup.
Storage instructions:
Keep them wrapped in cling or a plastic bag for a couple of days, they will soften a little so perfect for sandwiches or you can reheat by flashing in a dry pan for about 20 seconds each side. These flatbreads are also suitable for freezing, if wrapped well they can last for up to 3 months.

If you enjoyed this recipe, we think you'll love our garlic and rosemary flatbread recipe.
Method
Step 1:

Add all the flatbread ingredients to a mixing bowl and mix together with a spoon, then use clean hands to pat and bring everything together.

Step 2:

Dust a work surface with flour, then tip out the dough.

Step 3:

Knead for a minute two, you might need to dust your hands in a bit more flour if it's feeling sticky until it feels a little springy and is all well together.

Step 4:

Dust your work surface with a bit more flour and cut into four pieces, form into balls.

Step 5:

Dust your rolling pin with flour, and roll out to approx. 8-9" diameter, flipping as needed making sure to add more flour if you feel anything sticking.

Step 6:

Place a large non stick frying pan on a medium heat and allow to heat for a minute you can simply toast these dry or if you like you can also brush the pan with a tiny bit of oil which adds a bit of crispness to the edges.

Step 7:

Cook each one for 1 to 2 minutes on each side, until going bubbly and puffed up and getting a nice golden blistered effect.

Step 8:

Serve as a wrap by folding in half and stuff with your favourite fillings or as a side to some delicious dips or soup.
Ingredients
200g

 

Self-raising white flour (plus extra for dusting)

1 tsp

 

Baking Powder

1 tbsp

 

Olive oil

175g

 

Kefir (we use Yeo Valley)
Utensils
Mixing bowl

Spoon

Rolling pin

Non stick frying pan
Recipe Reviews
Taste great and very easy to make. Great with soup, stews etc.
Thanks for sharing. Really easy to make and tasted great
Ingredients
200g

 

Self-raising white flour (plus extra for dusting)

1 tsp

 

Baking Powder

1 tbsp

 

Olive oil

175g

 

Kefir (we use Yeo Valley)
Utensils
Mixing bowl

Spoon

Rolling pin

Non stick frying pan