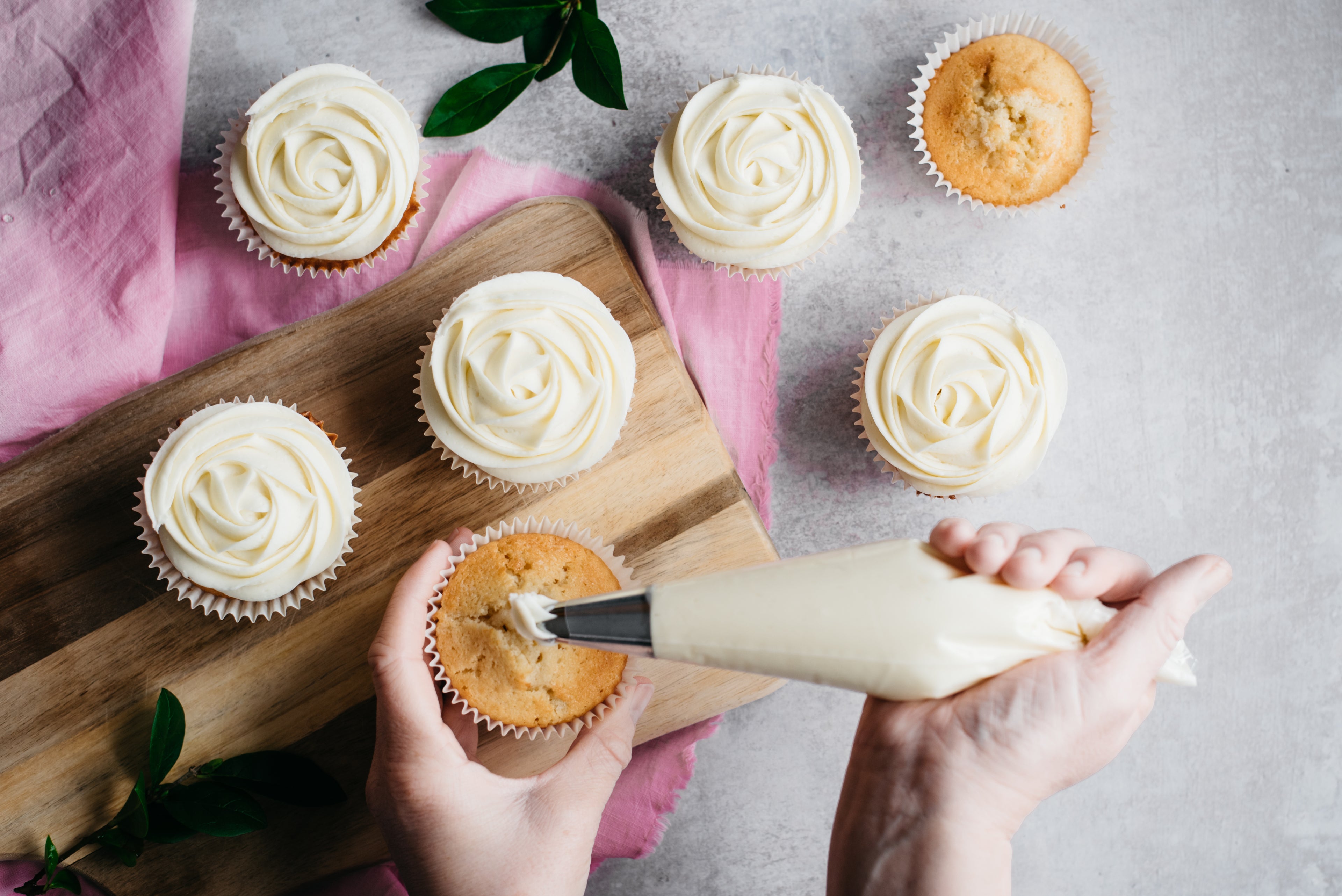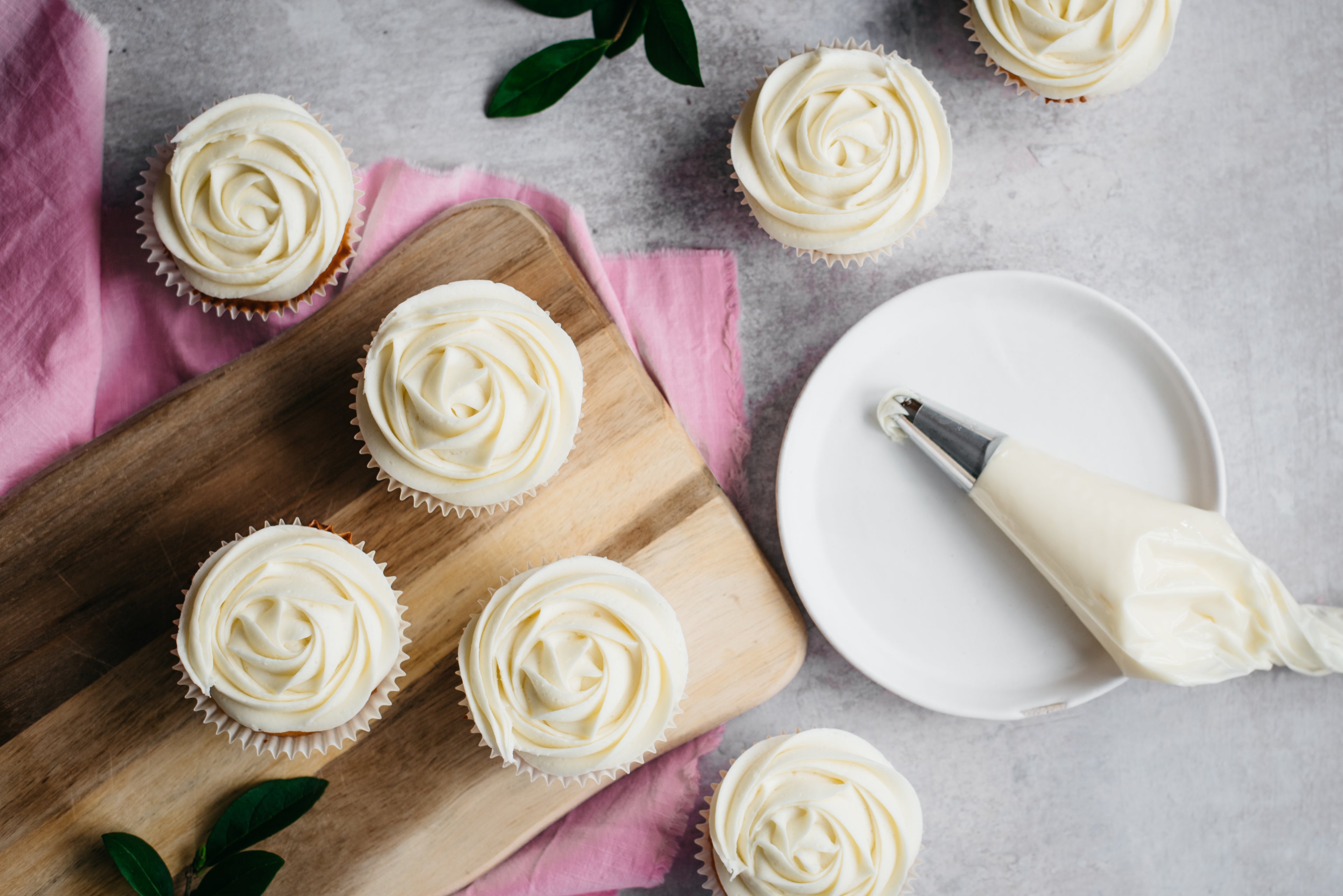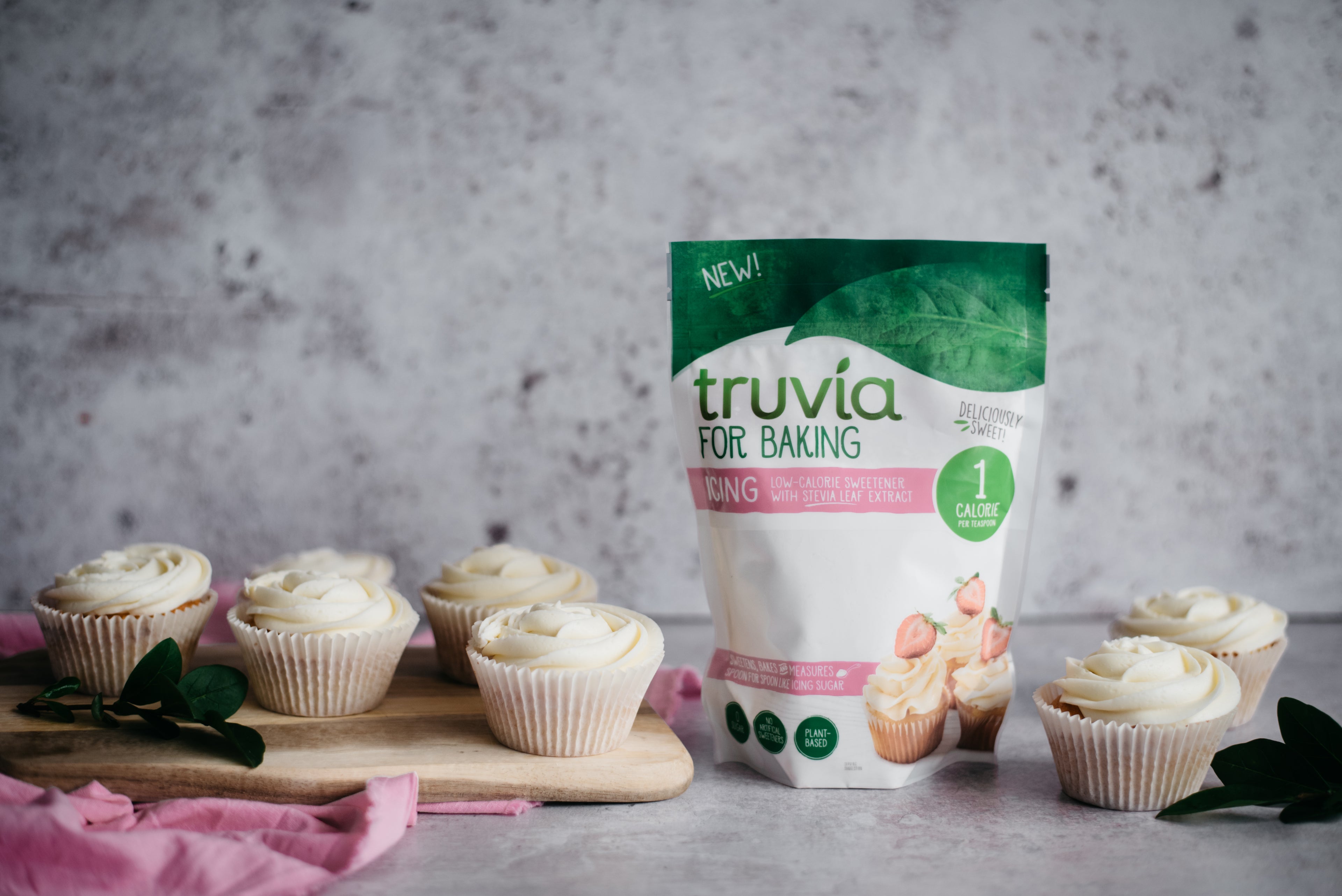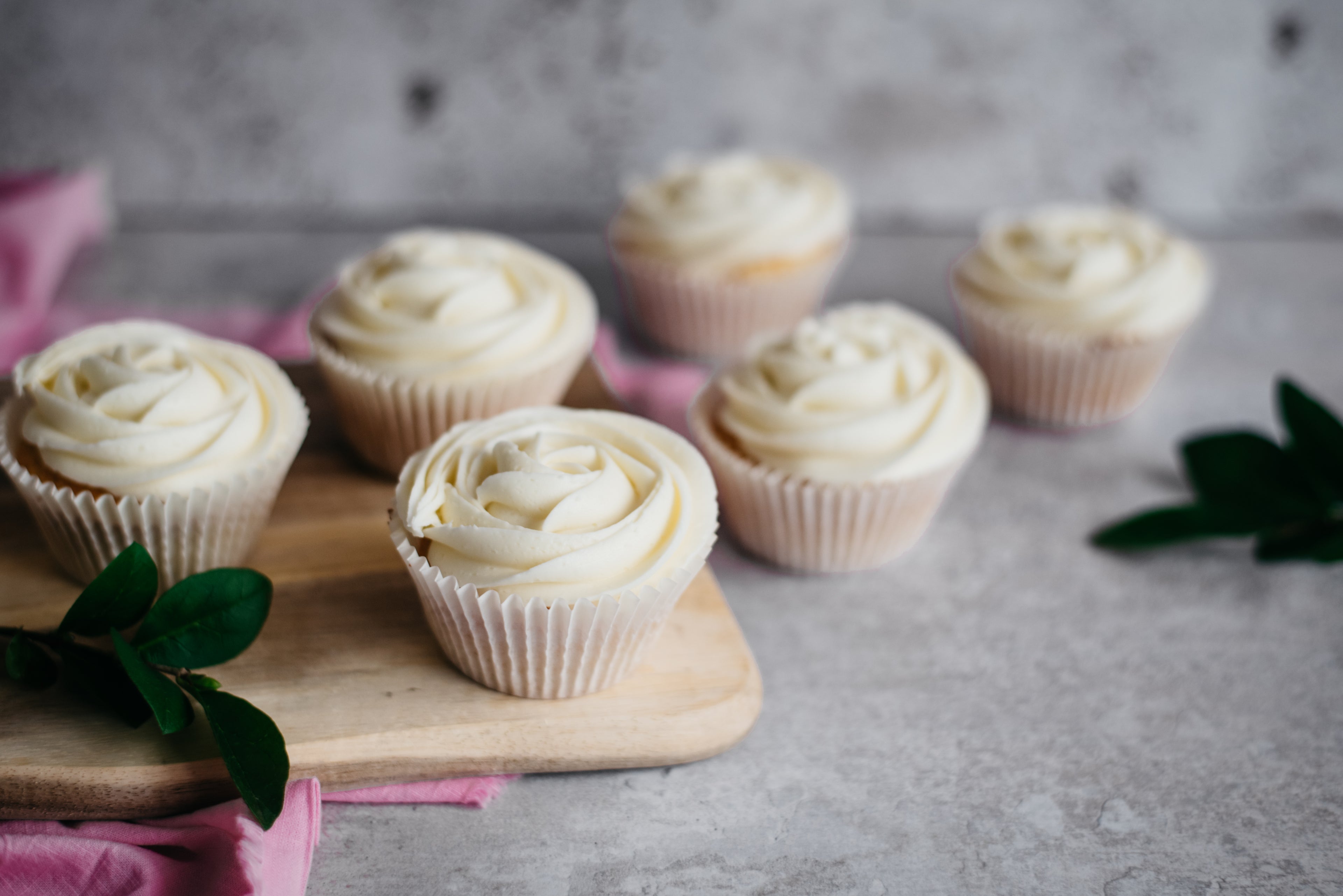 12
cupcakes or enough to cover/fill a 20cm cake (34g serving)
About our Low Sugar Cream Cheese Frosting
Looking for a low sugar cream cheese frosting, that's packed with flavour? Then this recipe is perfect for you. Our light and fluffy cream cheese frosting is made with low fat cream cheese and Truvia for Baking - Icing.

Truvia For Baking Icing measures and sweetens like icing sugar and is super easy to swap into your favourite bakes. From frosting to cheesecake, it's the perfect powdered sugar substitute giving you all the sweetness with none of the sugar.
Low Sugar Icing recipe tips:
Want to be famous for your frosting? Follow these steps to stardom!
Gently does it! Be careful not to overbeat the frosting once the cream cheese has been added or it may start to split and become runny.
Make it zing! Add the grated zest of a whole large orange for the perfect zesty icing to complement your bake.
Need a base for the frosting? Our low sugar carrot cake would make the perfect partner.
Method
Step 1:

Beat together the softened butter, Truvia for Baking Icing and vanilla bean paste until smooth and well combined.

Step 2:

Open the cream cheese and drain any liquid sitting on top. Add the cream cheese and mix again until combined although try to avoid overbeating.

Step 3:

Place in a piping bag or chill covered until you are ready to decorate your bake. Spread or pipe over generously for the perfect finishing touch
Ingredients
120g

 

Truvia for Baking - Icing

120g

 

Unsalted butter (melted)

1 tsp

 

Vanilla bean paste

170g

 

Low fat cream cheese
Nutritional Information
per 34g
96cal

 

Energy

9.6g

 

Fat

6.1g

 

of which Saturates

11g

 

Carbohydrates

0.8g

 

of which Sugars

1.1g

 

Protein

0.1g

 

Salt
We'd love a slice of advice.
Was it yum? Did the recipe work well? Did you customise the recipe?
Ingredients
120g

 

Truvia for Baking - Icing

120g

 

Unsalted butter (melted)

1 tsp

 

Vanilla bean paste

170g

 

Low fat cream cheese
Nutritional Information
per 34g
96cal

 

Energy

9.6g

 

Fat

6.1g

 

of which Saturates

11g

 

Carbohydrates

0.8g

 

of which Sugars

1.1g

 

Protein

0.1g

 

Salt