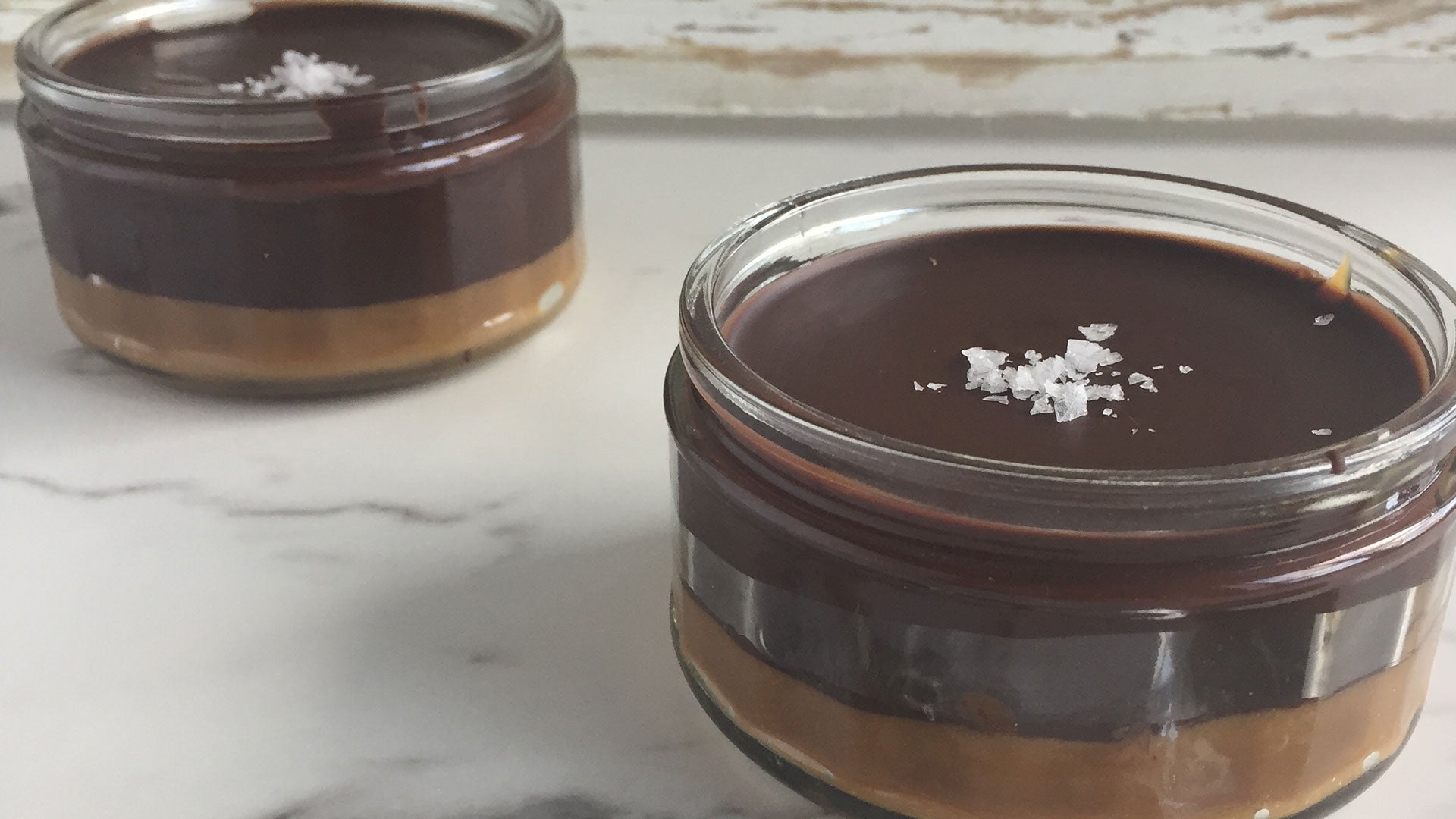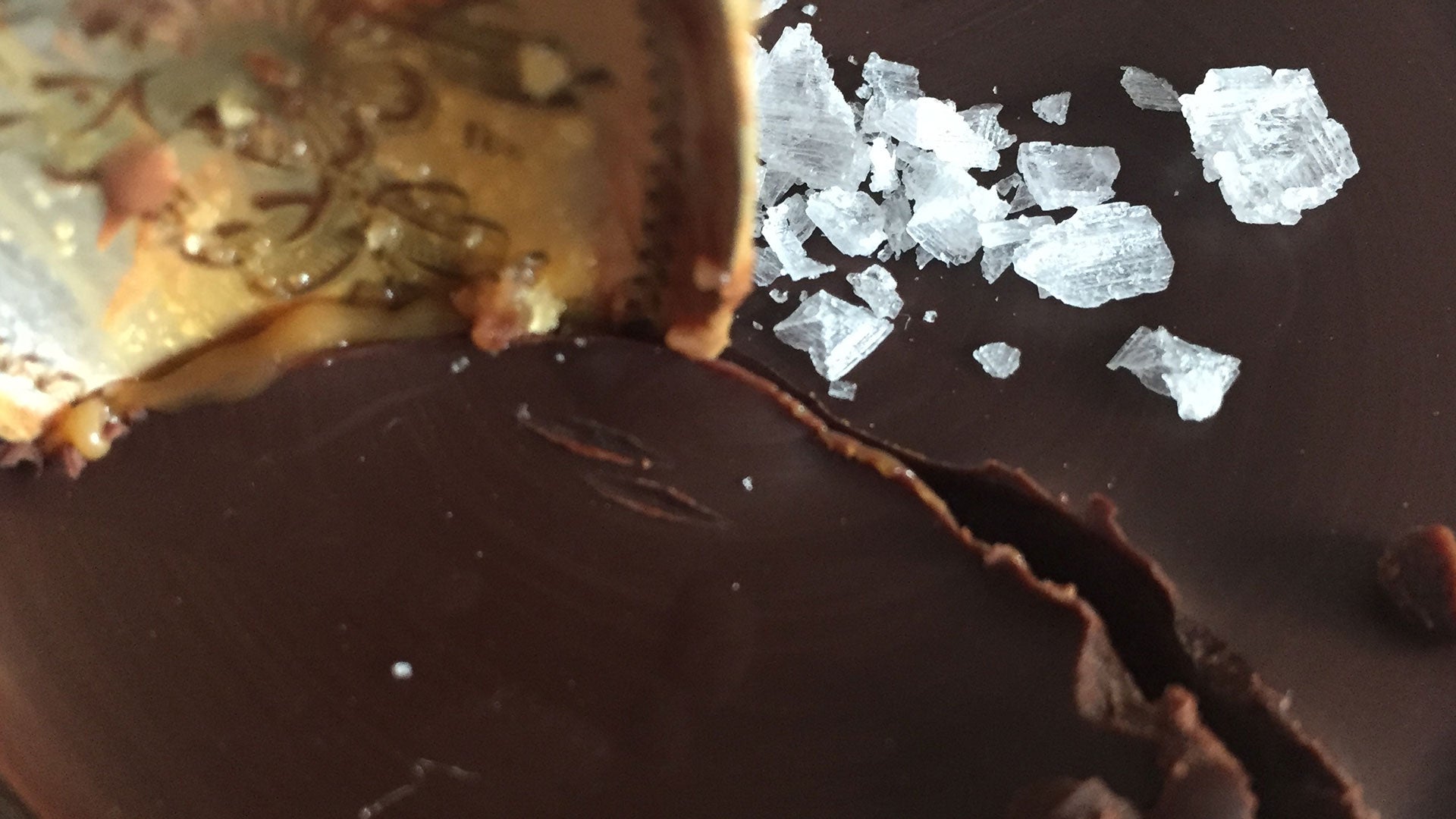 About the bake
These divine desserts are perfect for making when it's just for two of you. Ooozing with an opulent salted caramel sauce made using only the finest unrefined sugar from Billington's, these desserts are a rich indulgent treat. Perfect for Valentine's Day! If you want to save time, why not replace the melted dark chocolate with Askey's Treat Sauce instead?
Method
Step 1:

Place the butter, sugar of your choice, condensed milk, caramel and sea salt into a saucepan and heat until the butter has melted.


Step 2:

Pour the sauce into 2 ramekins and allow to cool fully before leaving them to chill in the fridge. While this is setting, prepare your chocolate topping.


Step 3:

Melt the dark chocolate in a bowl over a pan of boiling water.


Step 4:

Once this has melted, retrieve your ramekins with set caramel sauce. Carefully pour the melted chocolate over the caramel and leave to set.

Top with some sea salt flakes and serve.


Alternative Topping

If you'd like to save time, why not top with Askey's Treat Sauce instead? We recommend Dark Chocolate flavour.
Ingredients
For the Caramel

25g

 

Unsalted butter (softened)

25g

 Billington's unrefined sugar (light muscovado, dark muscovado or molasses)

100ml

 

Condensed milk

100ml

 

Dulce de leche

Pinch

 

Sea salt
Recipe Reviews
Really tasty. Very easy to make. I loved it
Ingredients
For the Caramel

25g

 

Unsalted butter (softened)

25g

 Billington's unrefined sugar (light muscovado, dark muscovado or molasses)

100ml

 

Condensed milk

100ml

 

Dulce de leche

Pinch

 

Sea salt