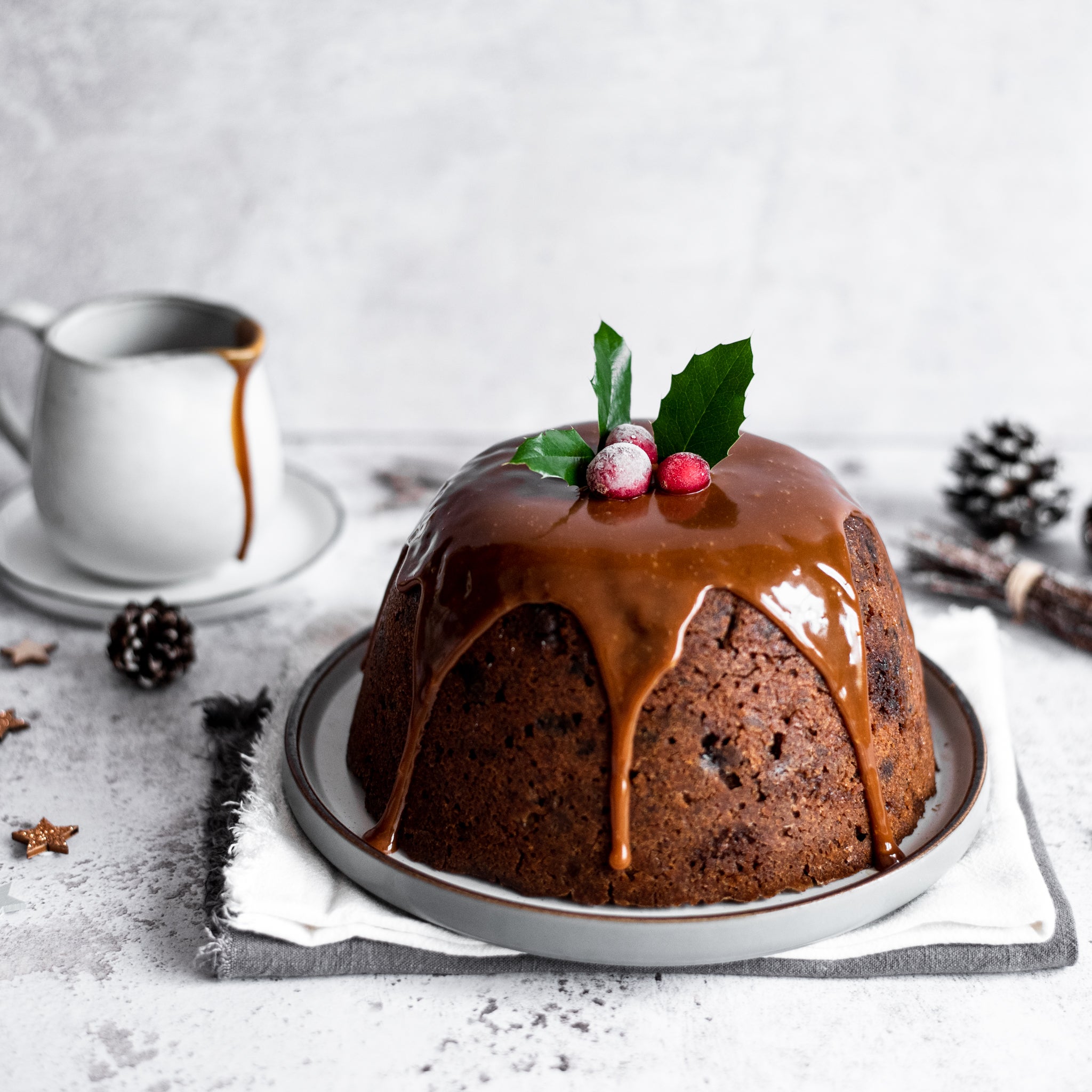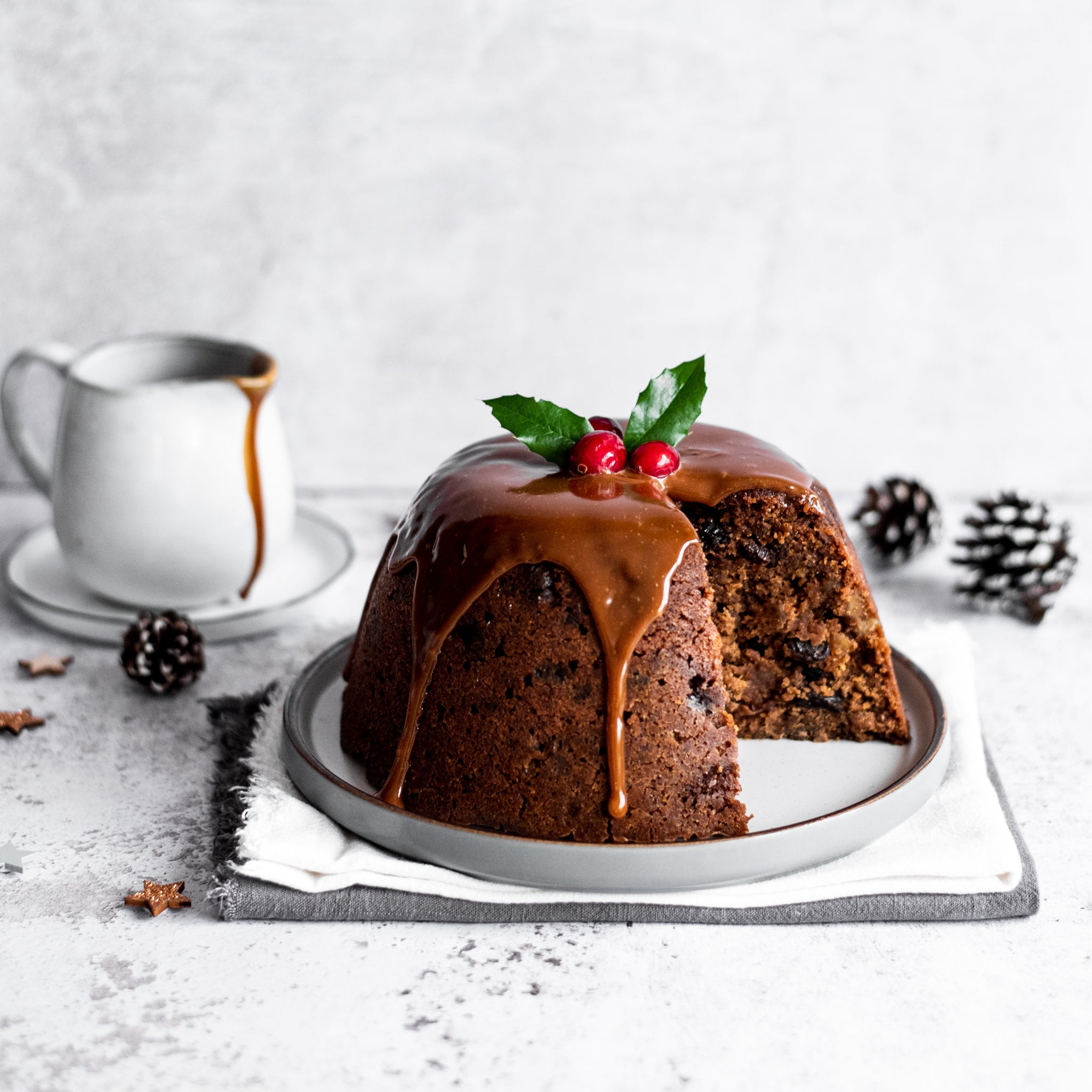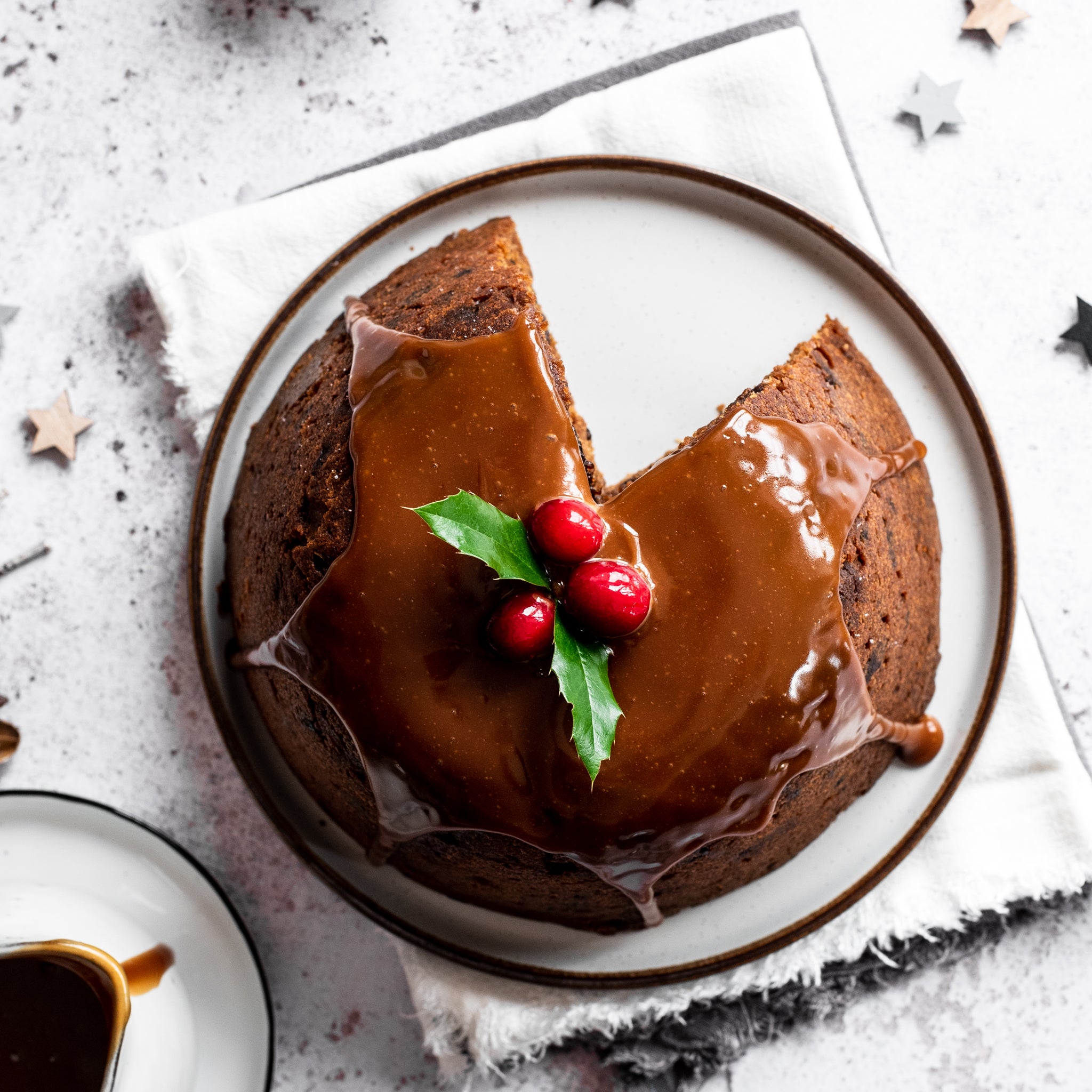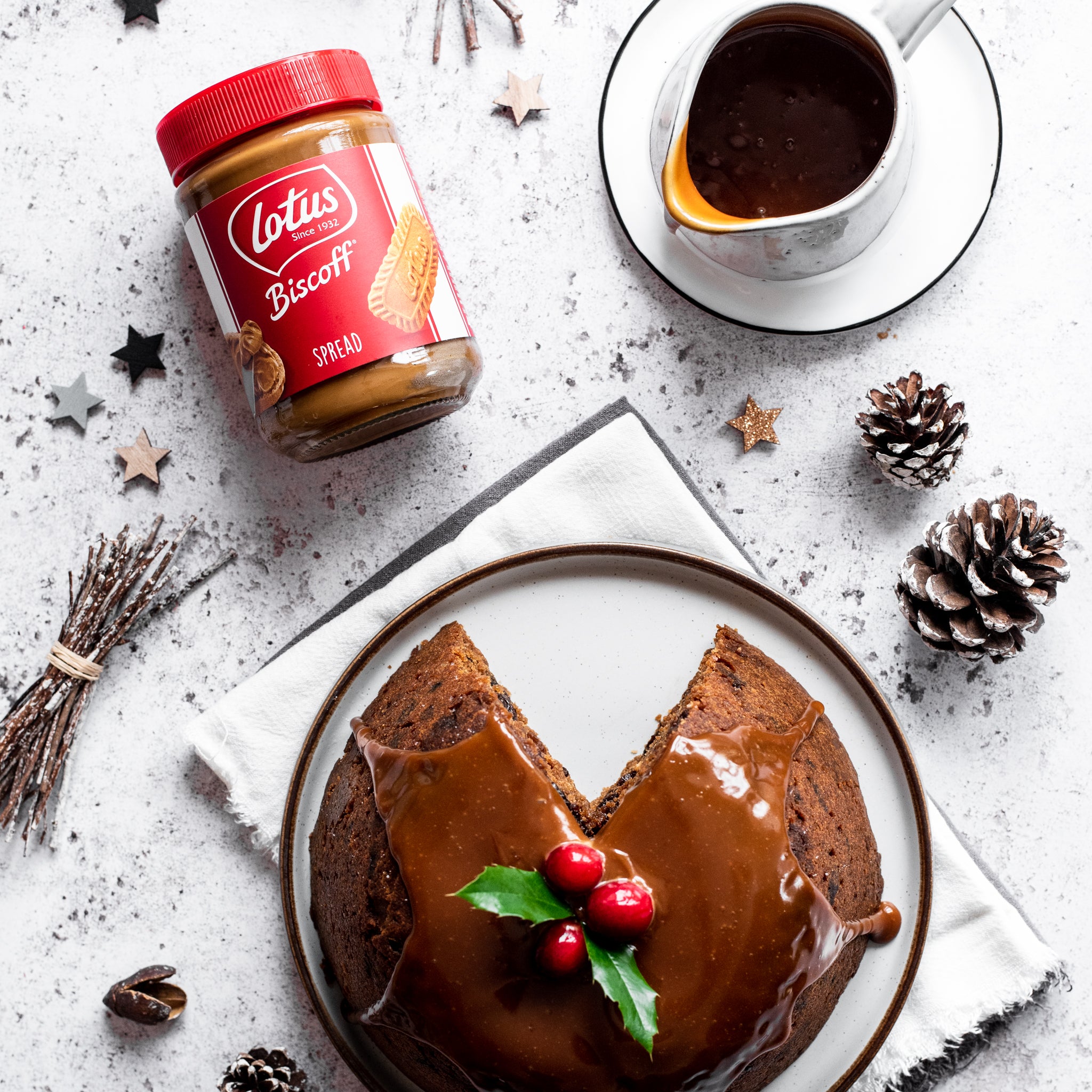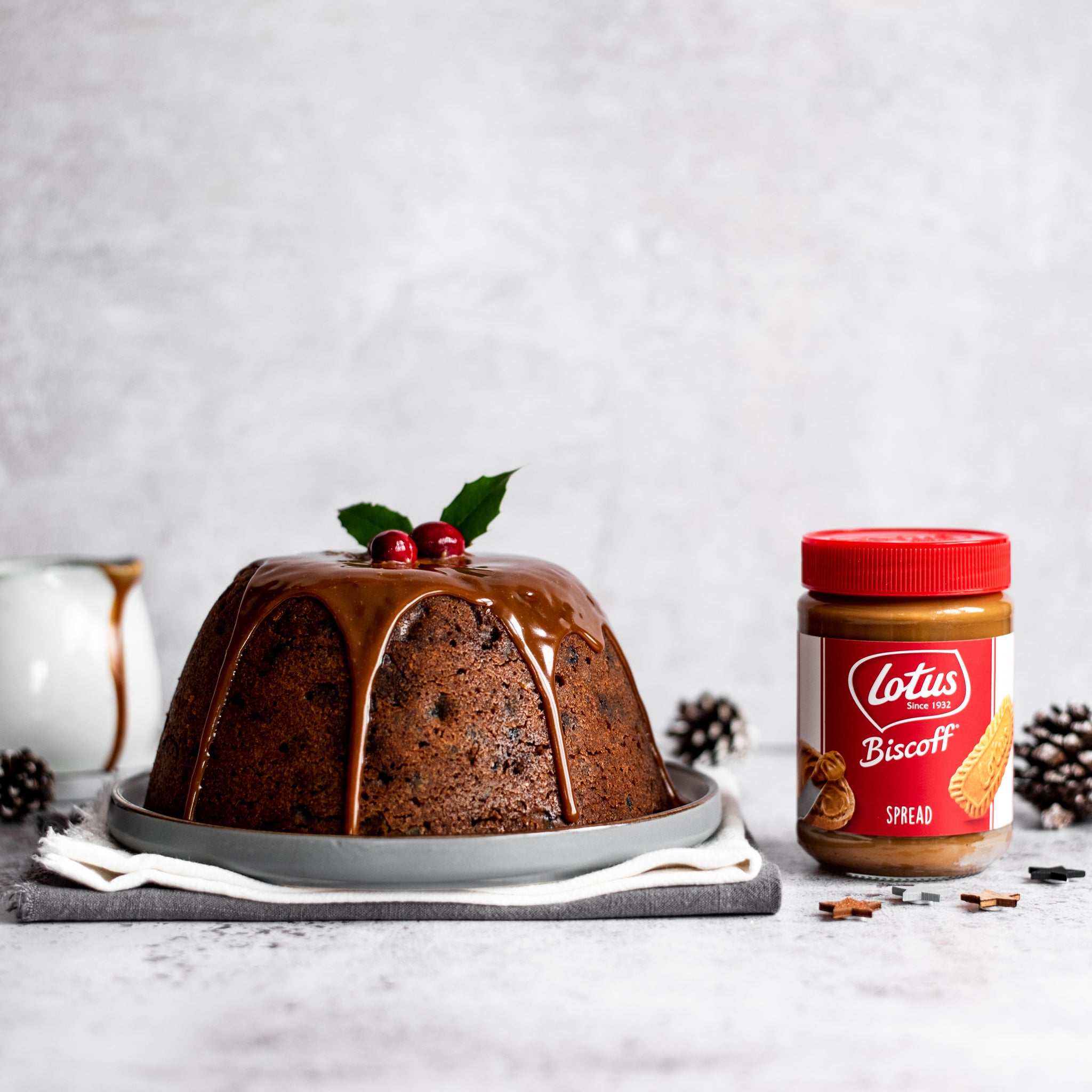 About the bake
What would Christmas be without Christmas pudding? We've got a twist on a traditional recipe. Filled with dried fruits, candied peel and brandy, this biscoff version then has a mixture of biscoff spread and ground sweet cinnamon added just before it goes into the oven. The sauce is simply delicious with the biscoff theme running throughout. Melted biscoff spread and a little milk makes this the perfect drizzle to top your puds and wow your plate!
Method
Step 1:

Put the dried fruit, brandy, juice and zest of the orange in a bowl. Cover and soak overnight.

Step 2:

Add remaining ingredients, including the 350g biscoff spread and 2tsp ground sweet cinnamon and mix until well combined.


Step 3:

Grease a 1.25Lt pudding basin and line the base with non-stick baking parchment.

Step 4:

Spoon the pudding mixture into the basin and press down well.

Step 5:

Cover with a pleated piece of buttered foil with the buttered side towards the pudding.

Step 6:

Fold the foil over the edge of the basin and tie with kitchen string so no steam can escape. Make a string handle to lift the hot basin out of the pan.

Step 7:

Put the basin in a large pan. Pour in boiling water to come half way up the basin. Cover, bring to the boil, reduce the heat and simmer for 4 hours, topping up regularly with more boiling water.

Step 8:

Leave the pudding to cool then lift from the pan. Replace the string, foil and paper with a fresh lot. Store in a cool, dark place until needed.

Step 9:

Before serving, steam in exactly the same way for 1 ½ hours.

Step 10:

To make the sauce, warm together 150g Biscoff spread and 5tbsp milk in a pan over a low heat. Serve immediately drizzed over the warm pudding.

Ingredients
For the Pudding

100g

 

Raisins

150g

 

Sultanas

150g

 

Figs

1

 

Apple(s) (eating, grated)

75g

 

Candied peel

100g

 

Glacé cherries

80ml

 

Brandy

1

 

Orange(s) (zest and juice)

100g

 

Butter (unsalted)

165g

 Unrefined dark muscovado sugar

3

 

Egg(s) (free range)

100g

 Self-raising white flour

100g

 

Breadcrumbs

30g

 

Almonds (ground)

350g

 

Biscoff spread (smooth)

2 tsp

 

Sweet cinnamon

For the Sauce

150g

 

Biscoff spread (smooth)

5 tbsp

 

Milk
Recipe Reviews
Made 6 weeks in advance. Beautifully moist and full of flavour. Not too stodgy. The perfect Xmas treat. 🎄 🎄
Ingredients
For the Pudding

100g

 

Raisins

150g

 

Sultanas

150g

 

Figs

1

 

Apple(s) (eating, grated)

75g

 

Candied peel

100g

 

Glacé cherries

80ml

 

Brandy

1

 

Orange(s) (zest and juice)

100g

 

Butter (unsalted)

165g

 Unrefined dark muscovado sugar

3

 

Egg(s) (free range)

100g

 Self-raising white flour

100g

 

Breadcrumbs

30g

 

Almonds (ground)

350g

 

Biscoff spread (smooth)

2 tsp

 

Sweet cinnamon

For the Sauce

150g

 

Biscoff spread (smooth)

5 tbsp

 

Milk