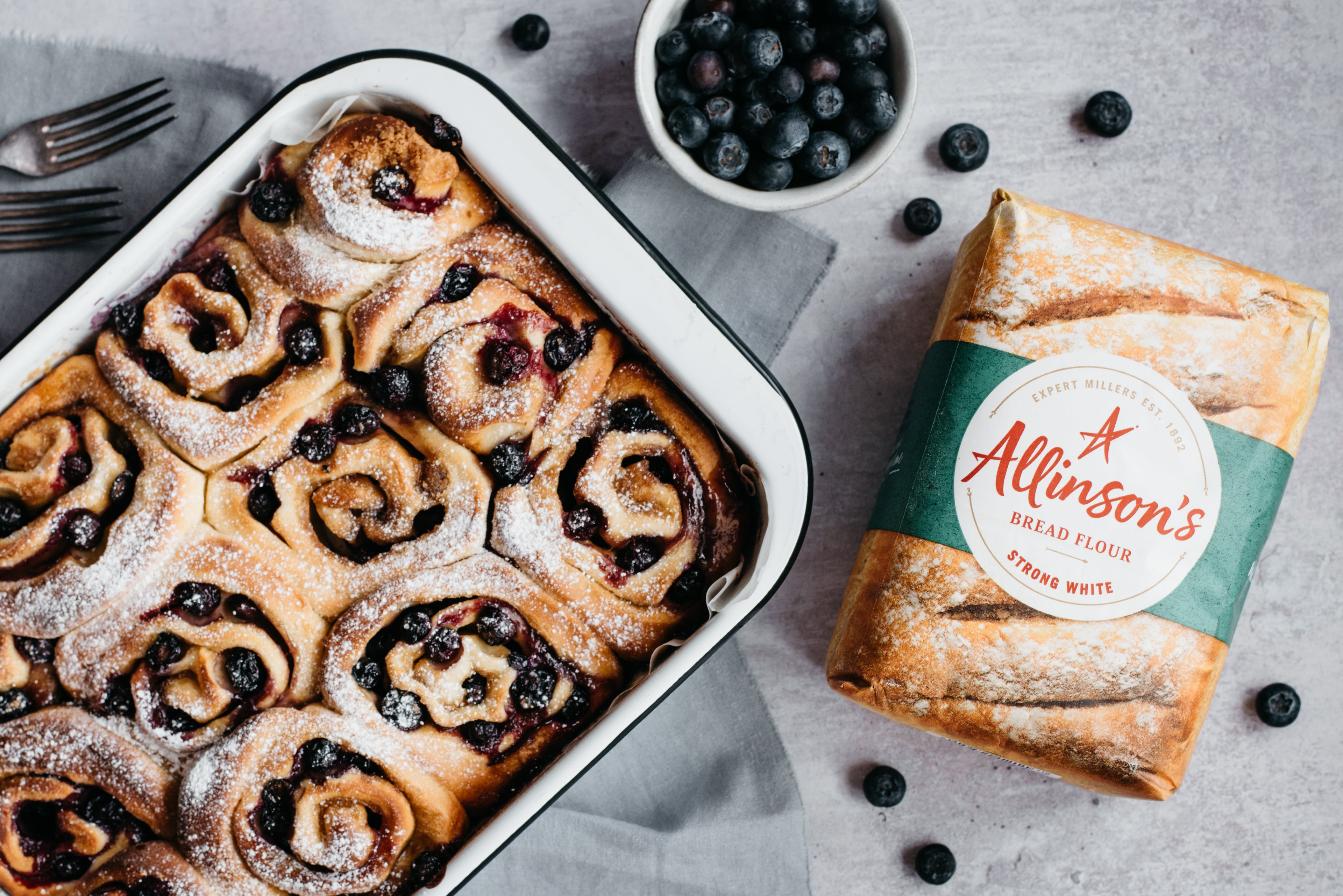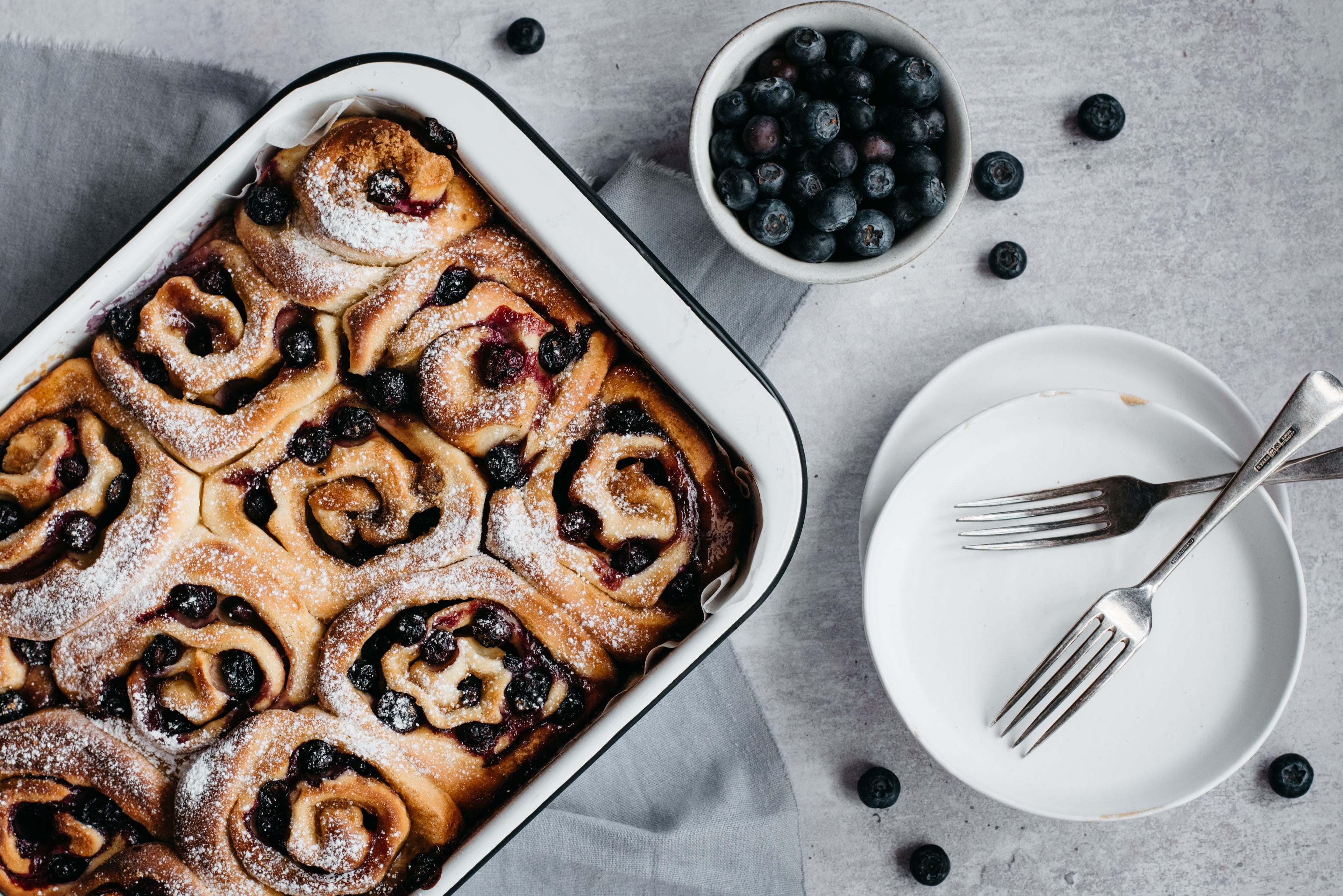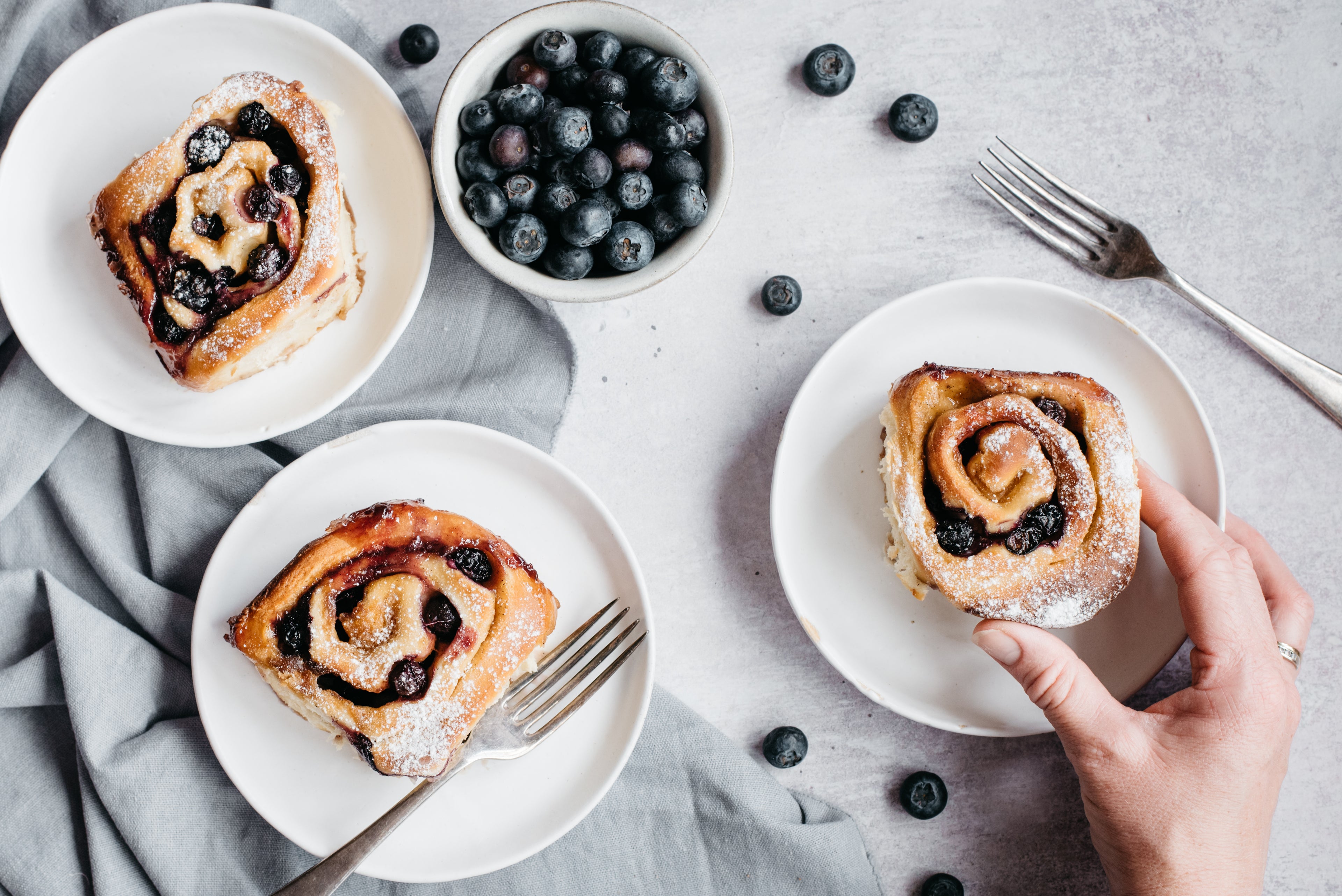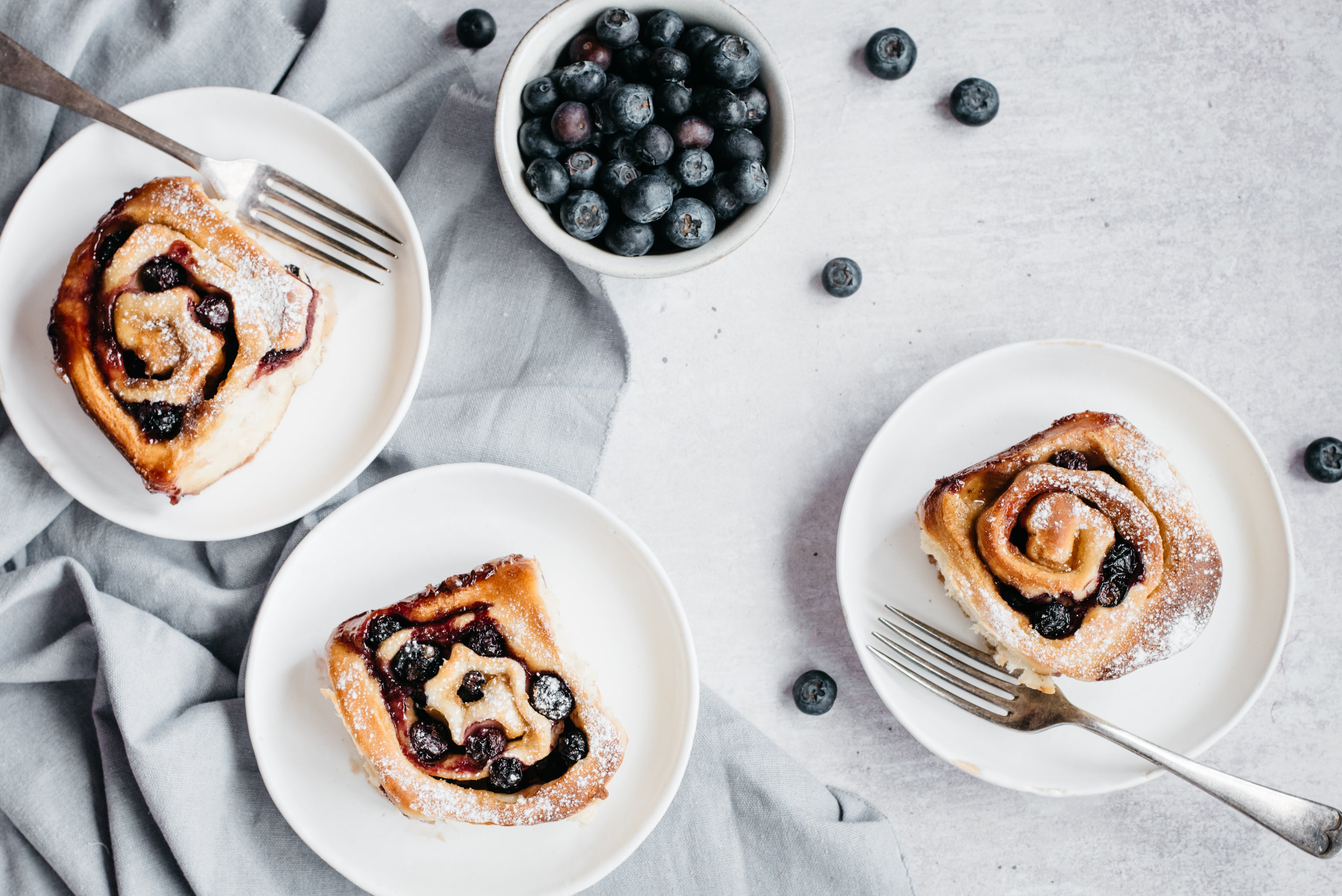 About the bake
A fruity, vanillinary spin on the classic Cinnamon Roll. Generously sprinkled with blueberries and muscovado sugar, these rolls promise to satisfy the sweetest tooth.
Method
Step 1:

Place the milk and butter for the dough in a small saucepan and heat through until the butter has melted. Remove from the heat and allow to cool slightly. In a separate bowl mix together the flour, yeast, salt and sugar. Add the milk and butter liquid plus the egg to the dry ingredients and mix thoroughly with a wooden spoon.

Step 2:

Tip the dough onto a floured surface and knead for 10 minutes or use a stand mixer with the dough hook attachment.

Step 3:

Lightly oil a large bowl and place the dough inside. Cover with oiled cling film or a tea towel and leave to rise until doubled in size (around 2 hours).

Step 4:

Once the dough has risen, knock back and knead a few times. Roll the dough into a large rectangle, approximately 30 x 45 cm.

Spread the vanilla bean paste evenly over the dough and sprinkle over the blueberries and light muscovado sugar. Roll the dough tightly lengthways. Cut the dough into 12 equal slices and place cut side up onto a lined baking tray.

Step 5:

Cover the rolls with a tea towel or oiled cling film and leave to prove for 10 minutes. Preheat the oven to 180 degrees C (160 degrees C fan assisted).

Step 6:

Bake the rolls for approximately 25-30 minutes until golden. Serve warm or cold.
Ingredients
For the Dough

500g

 Allinson's Strong White Bread Flour

7g

 Allinson's Easy Bake Yeast

275ml

 

Milk

50g

 

Unsalted butter (softened)

1

 

Eggs

75g

 Billington's Unrefined Golden Caster Sugar

1.5 tsp

 

Salt

For the filling

200g

 

Blueberries

100g

 Billington's Light Muscovado Sugar

2 tbsp

 Nielsen-Massey Vanilla Bean Paste
We'd love a slice of advice.
Was it yum? Did the recipe work well? Did you customise the recipe?
Ingredients
For the Dough

500g

 Allinson's Strong White Bread Flour

7g

 Allinson's Easy Bake Yeast

275ml

 

Milk

50g

 

Unsalted butter (softened)

1

 

Eggs

75g

 Billington's Unrefined Golden Caster Sugar

1.5 tsp

 

Salt

For the filling

200g

 

Blueberries

100g

 Billington's Light Muscovado Sugar

2 tbsp

 Nielsen-Massey Vanilla Bean Paste