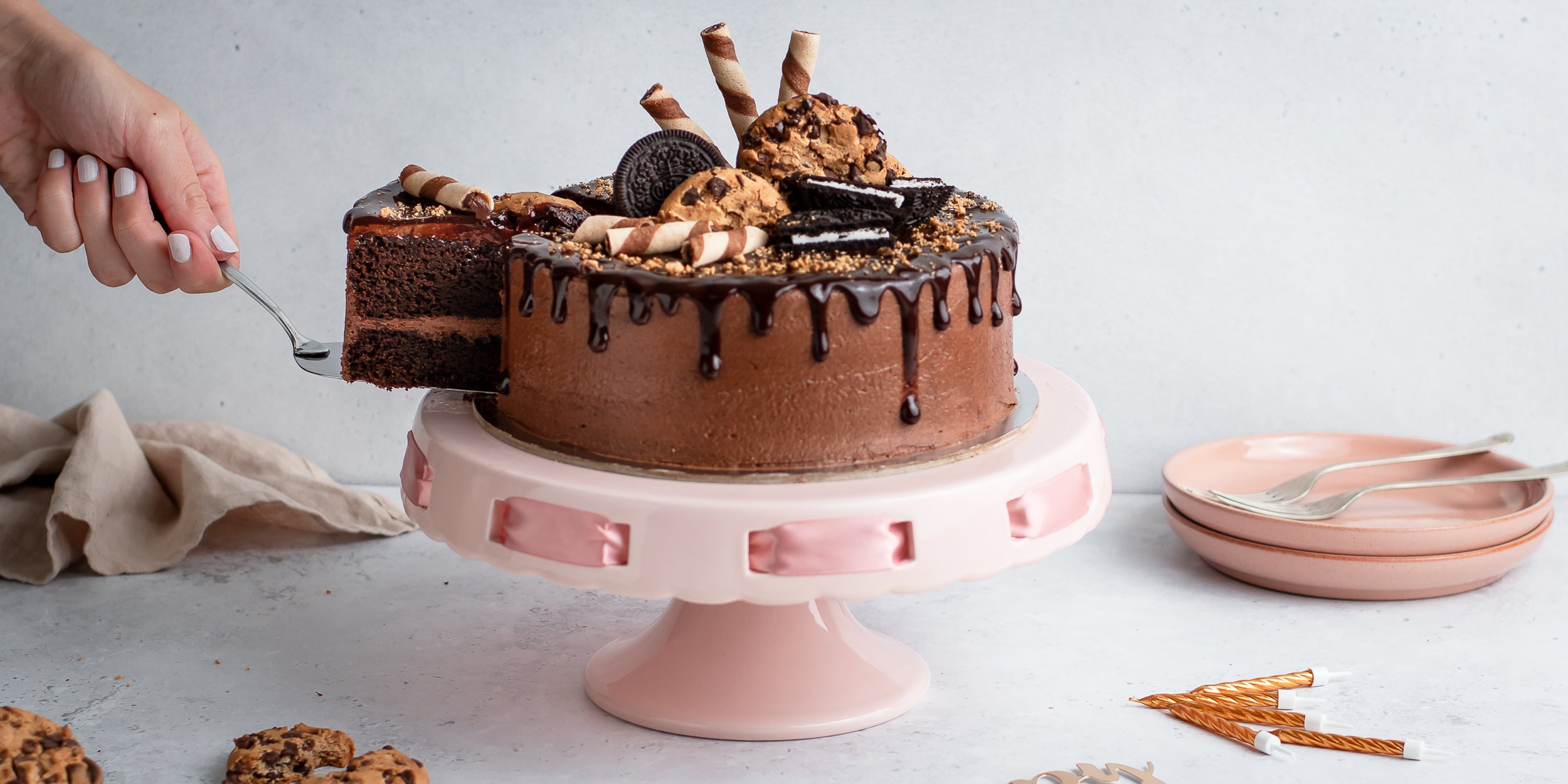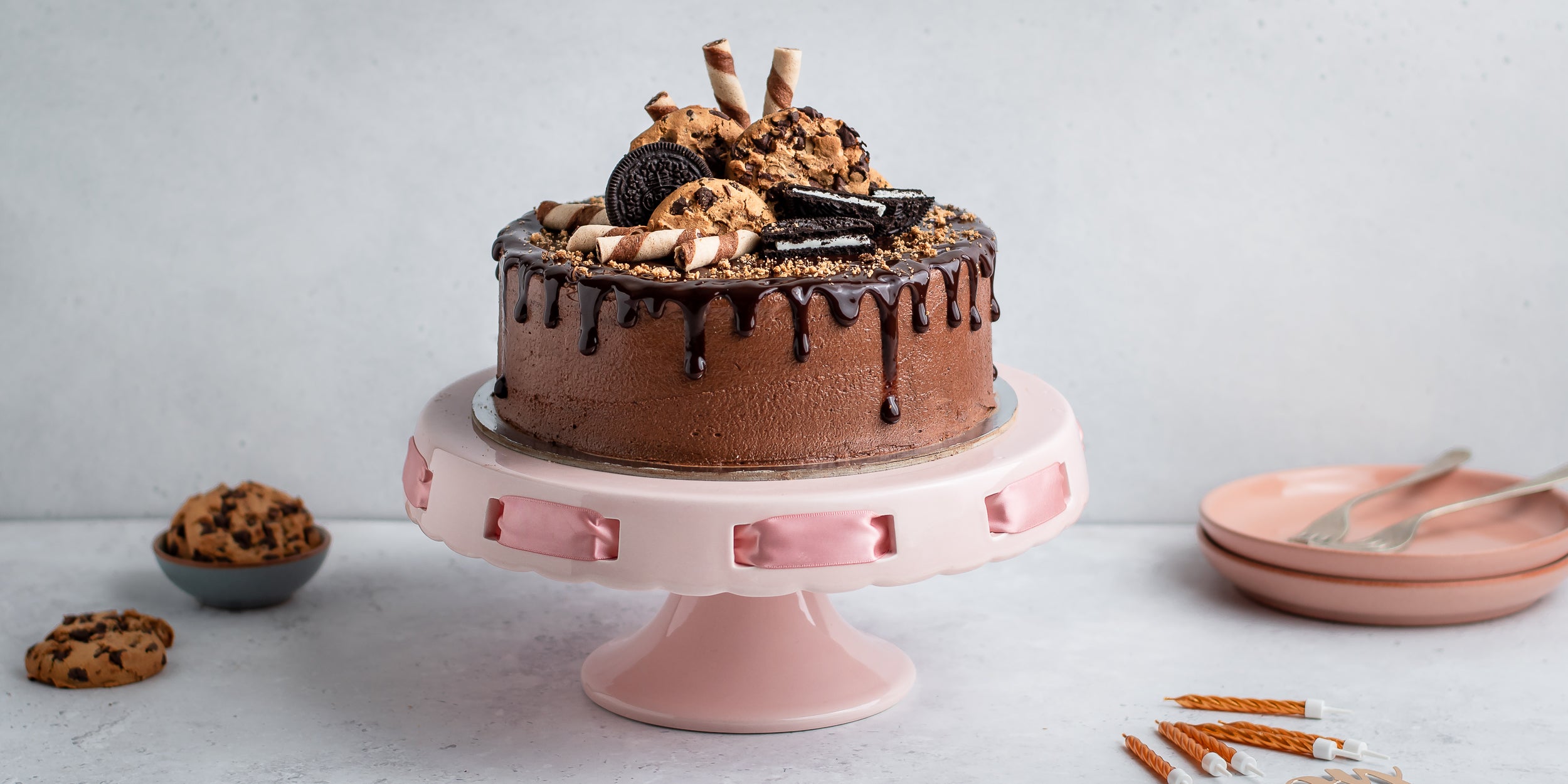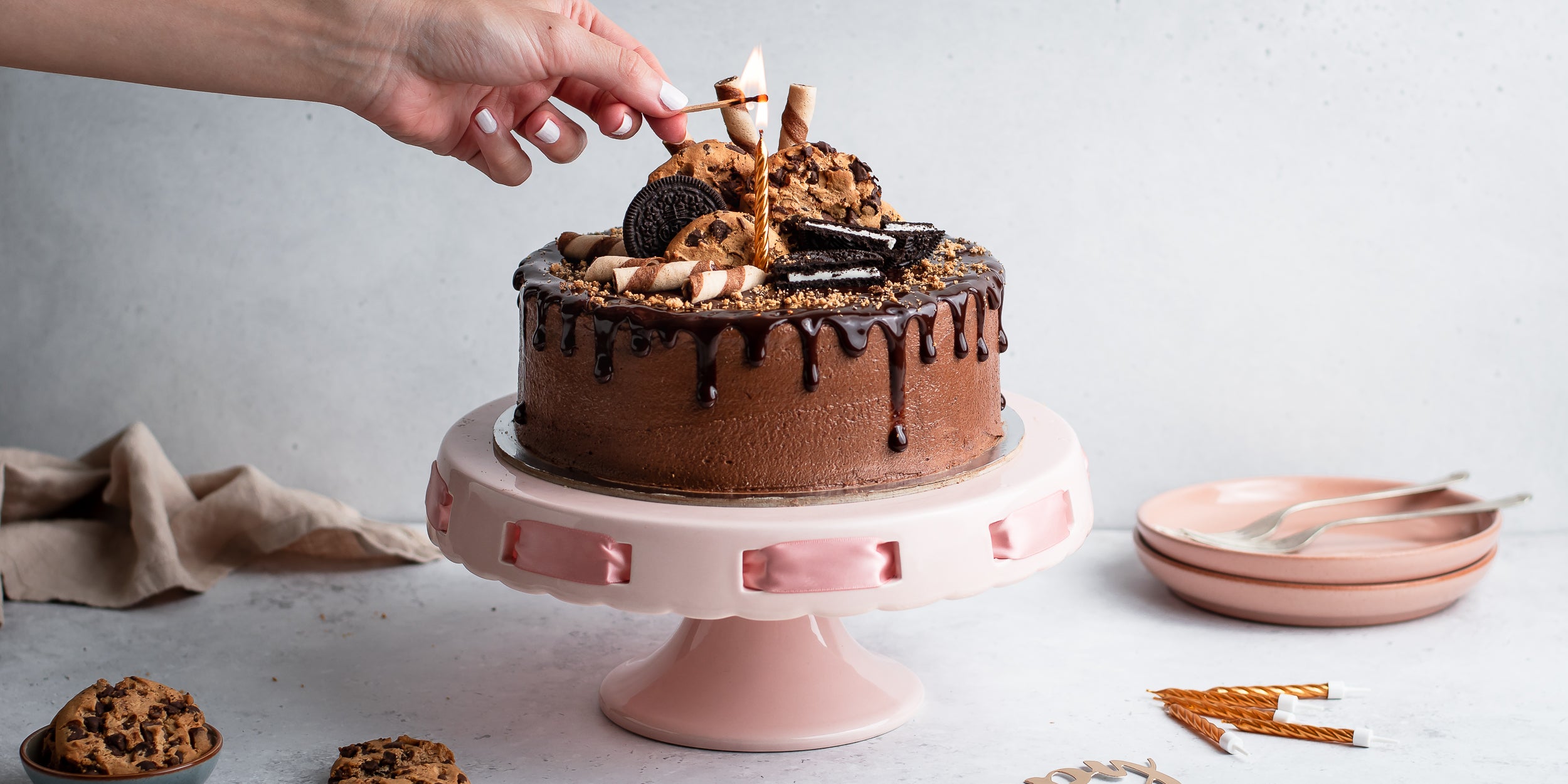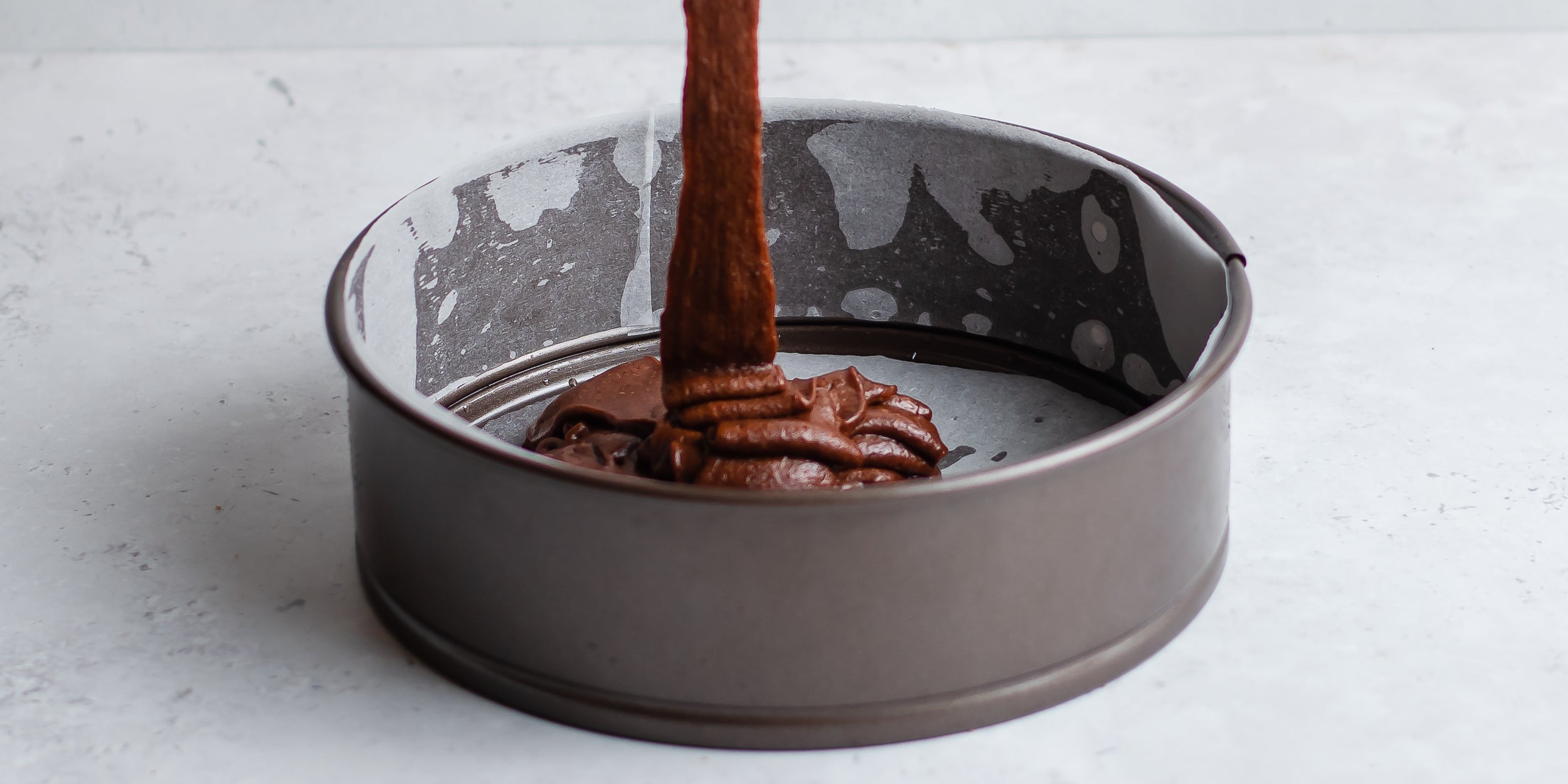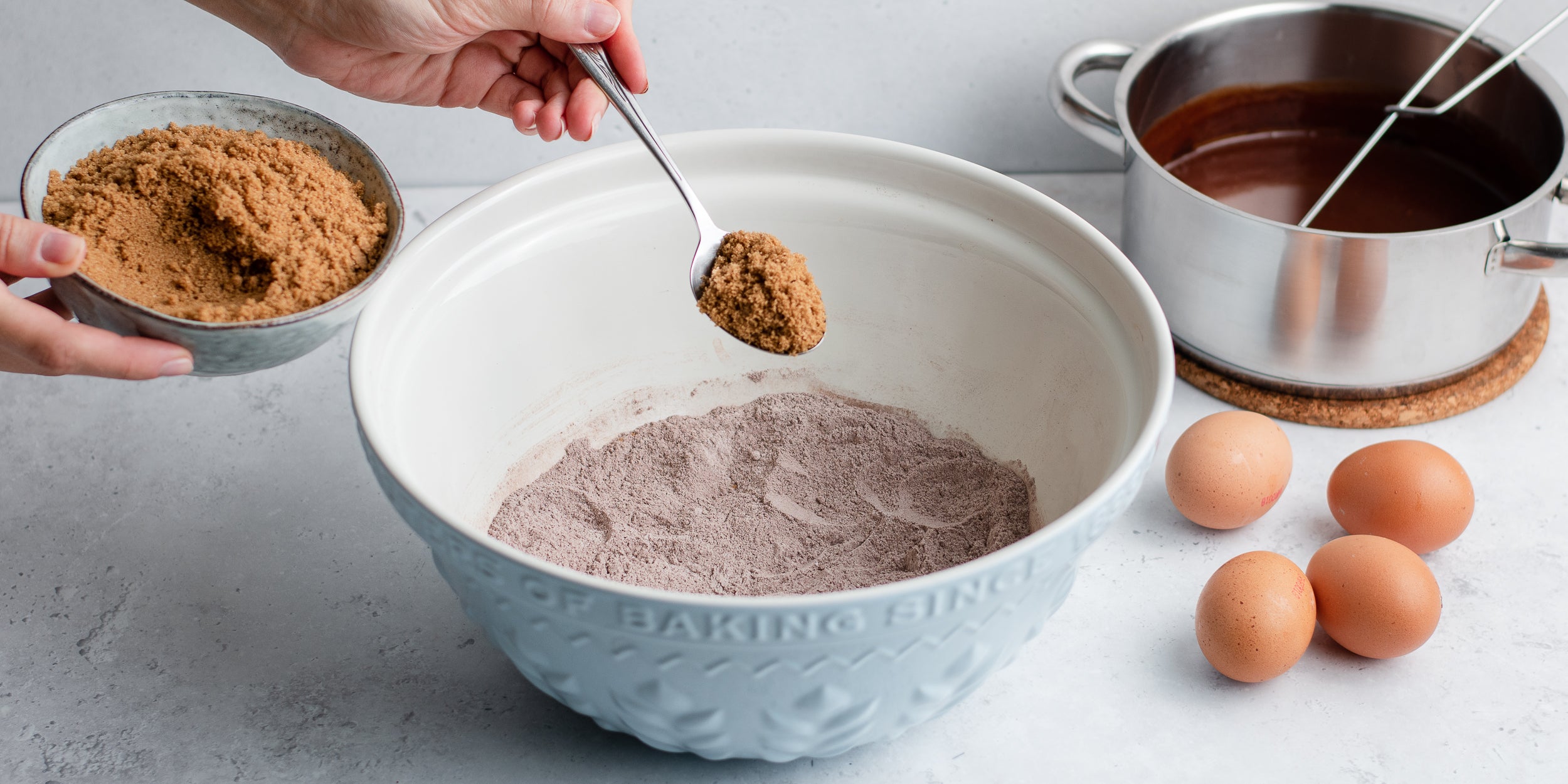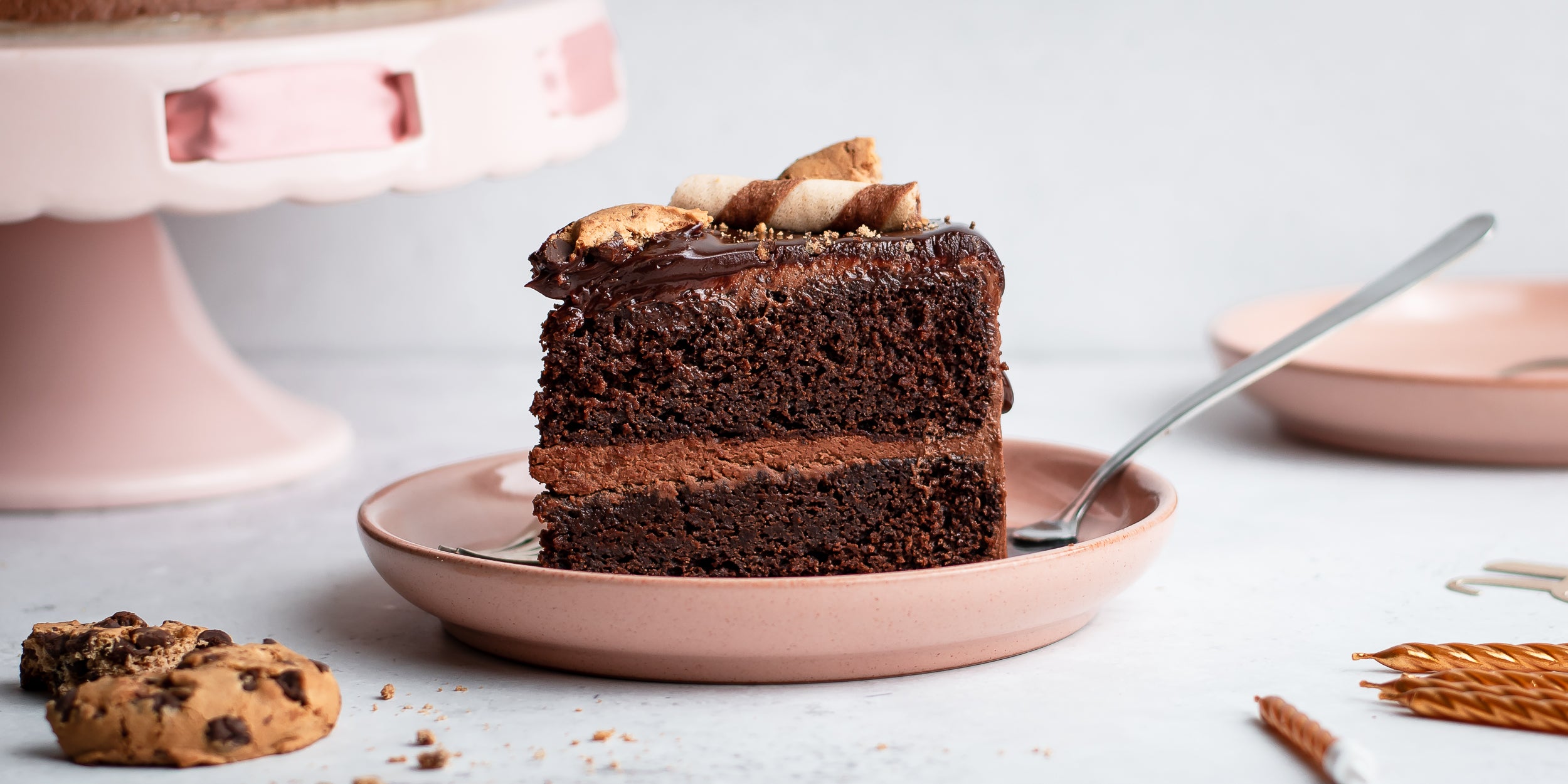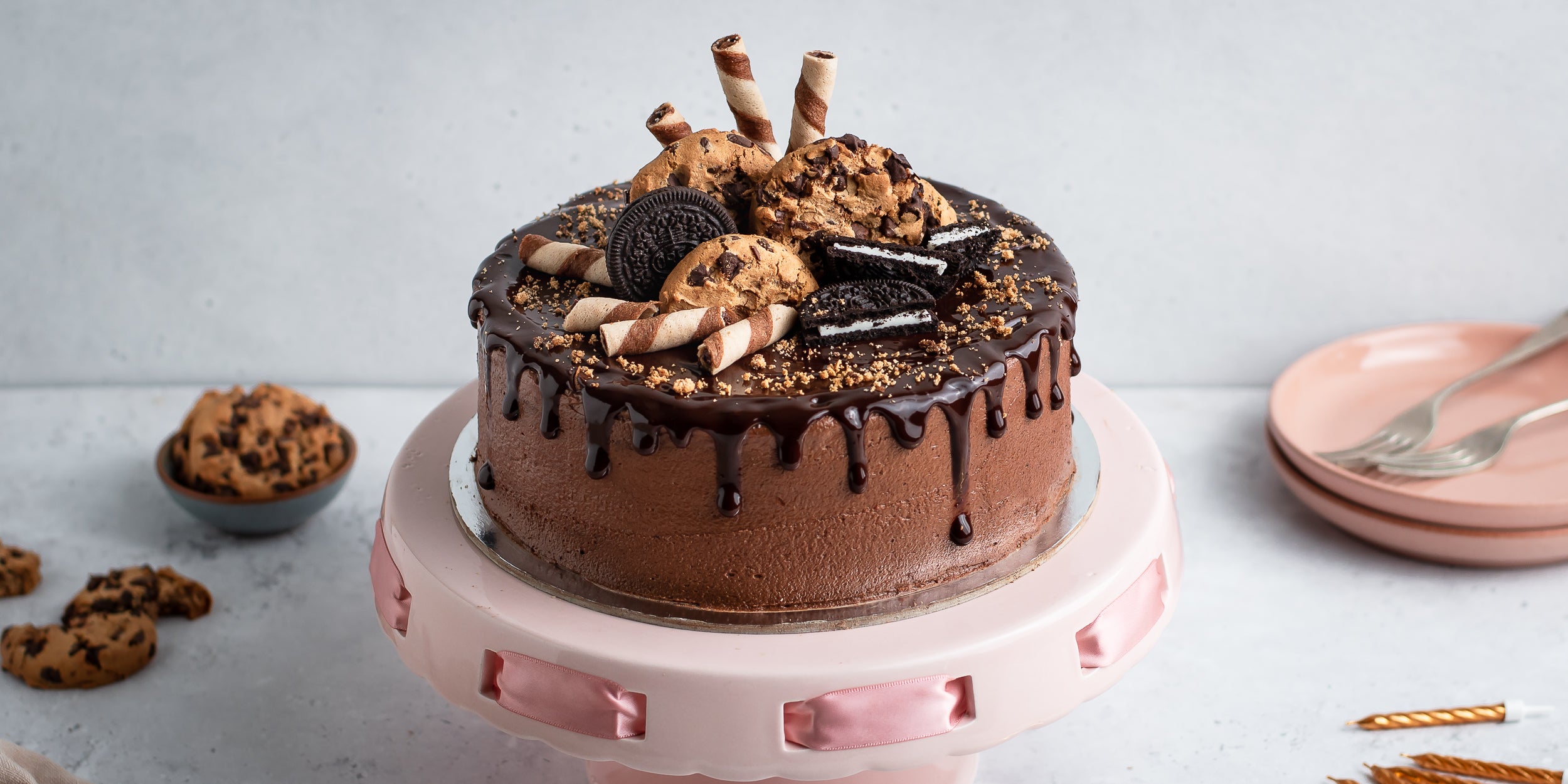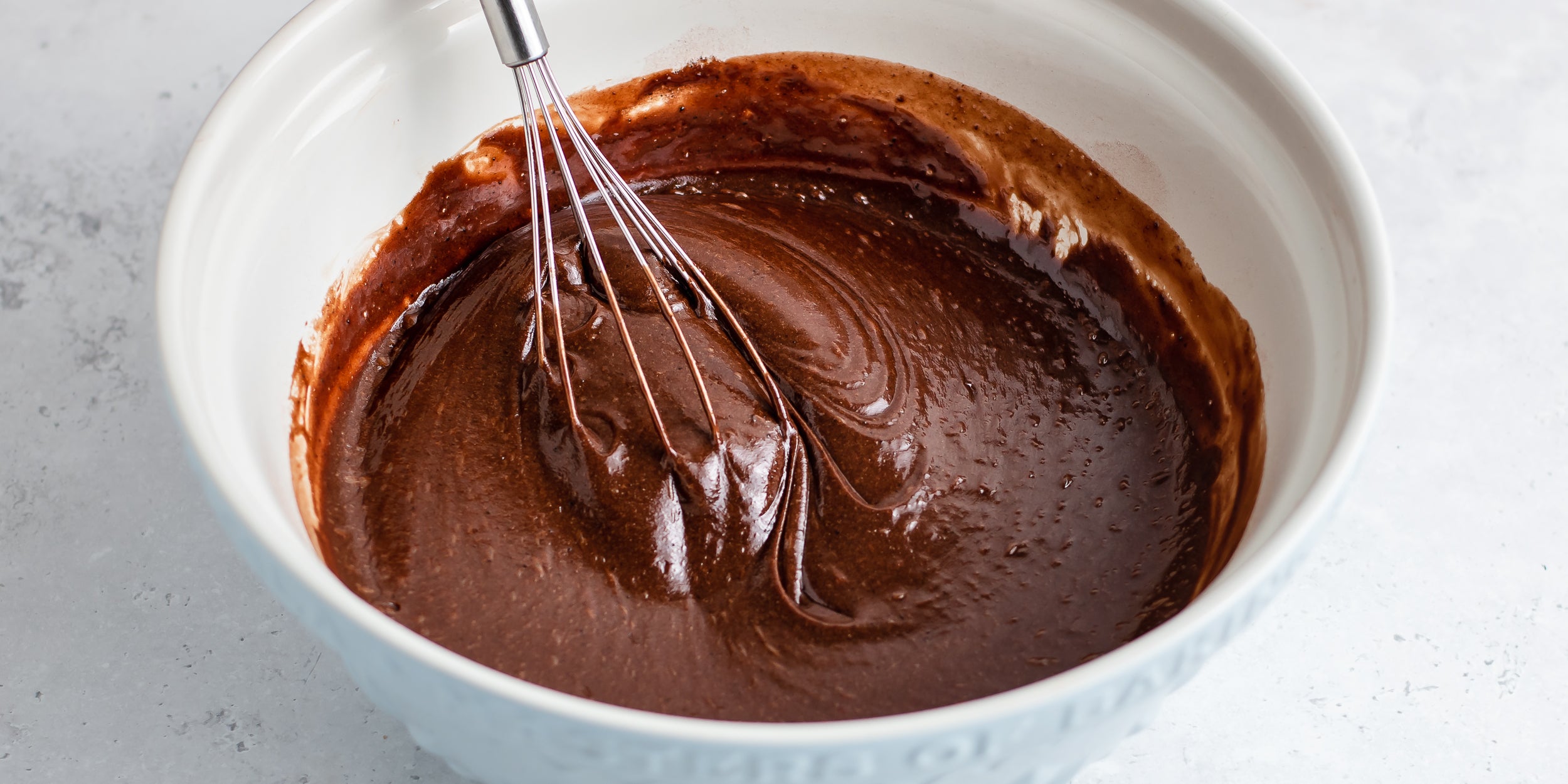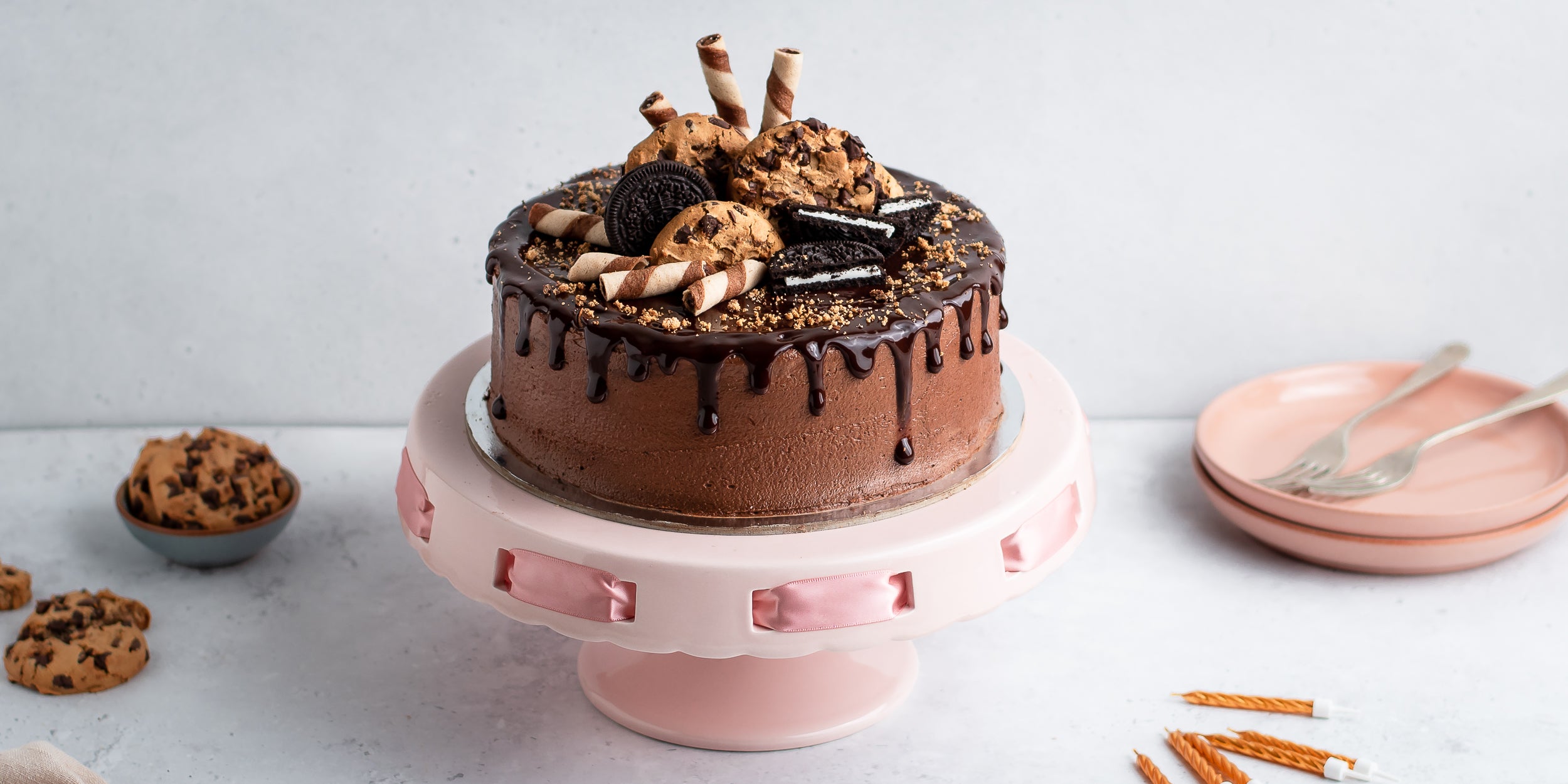 About this Chocolate Cake
Rich, decadent and moreish. This chocolate celebration cake is completely over the top, and everything you could possibly want from a cake fit for a party. Simply top with all of your favourite chocolate goodies, on top of a layer of creamy chocolate ganache drip. We can promise this will put a smile on everyone's face, but can't promise it'll be around for long!
Method
Step 1:

Preheat oven to 180°C (160°C fan, gas mark 4). Grease and line a round 7in tin with baking paper.

Step 2:

In a saucepan add the boiling water, cocoa powder, dark muscovado sugar, butter and golden caster sugar and mix well. Bring to the boil and remove from the heat.

Step 3:

In a large bowl, sift the flour and baking powder. Add the cocoa mixture into the flour and stir well, then add the vanilla extract and coffee extract.

Step 4:

Break the eggs and mix into the mixture. Mix until well combined. Spoon into the prepared tin and bake for 50 minutes.

Step 5:

Leave to cool on a cooling rack in its tin.

Step 6:

For the ganache, in a saucepan, bring the water and sugar to the boil until melted. Add the chocolate and keep stirring until melted. Slowly add in the softened butter stirring until the butter has melted and is evenly mixed and you get a lovely glossy ganache. Leave to cool. Once the cake is cool, remove from the tin and spread with the ganache using a pallette knife.
Ingredients
For The Cake

50g

 

Cocoa powder

100g

 Billinton's unrefined dark muscovado sugar

250ml

 

Water (boiling)

125g

 

Butter (unsalted)

150g

 Billington's Unrefined Golden Caster Sugar

225g

 Allinson's Plain White Flour

1 tsp

 

Baking powder

2 tsp

 Nielsen-Massey Vanilla Extract

1 tsp

 

Nielsen-Massey Coffee Extract

2

 

Egg(s) (free range)

For The Chocolate Ganache

125ml

 

Water

30g

 Billinton's unrefined dark muscovado sugar

175g

 

Butter (unsalted)

300g

 

Dark chocolate
Recipe Reviews
This cake tasted absolutely delicious and was so easy to make! I made it for my little sisters 7th birthday, wary that there were no reviews, but i decided to give it a shot and everyone said how amazing it looked and tasted like it was from a bakery! If you're looking for a delicious chocolate cake to make in the comfort of your home for all of the family to love - this is it!
Ingredients
For The Cake

50g

 

Cocoa powder

100g

 Billinton's unrefined dark muscovado sugar

250ml

 

Water (boiling)

125g

 

Butter (unsalted)

150g

 Billington's Unrefined Golden Caster Sugar

225g

 Allinson's Plain White Flour

1 tsp

 

Baking powder

2 tsp

 Nielsen-Massey Vanilla Extract

1 tsp

 

Nielsen-Massey Coffee Extract

2

 

Egg(s) (free range)

For The Chocolate Ganache

125ml

 

Water

30g

 Billinton's unrefined dark muscovado sugar

175g

 

Butter (unsalted)

300g

 

Dark chocolate