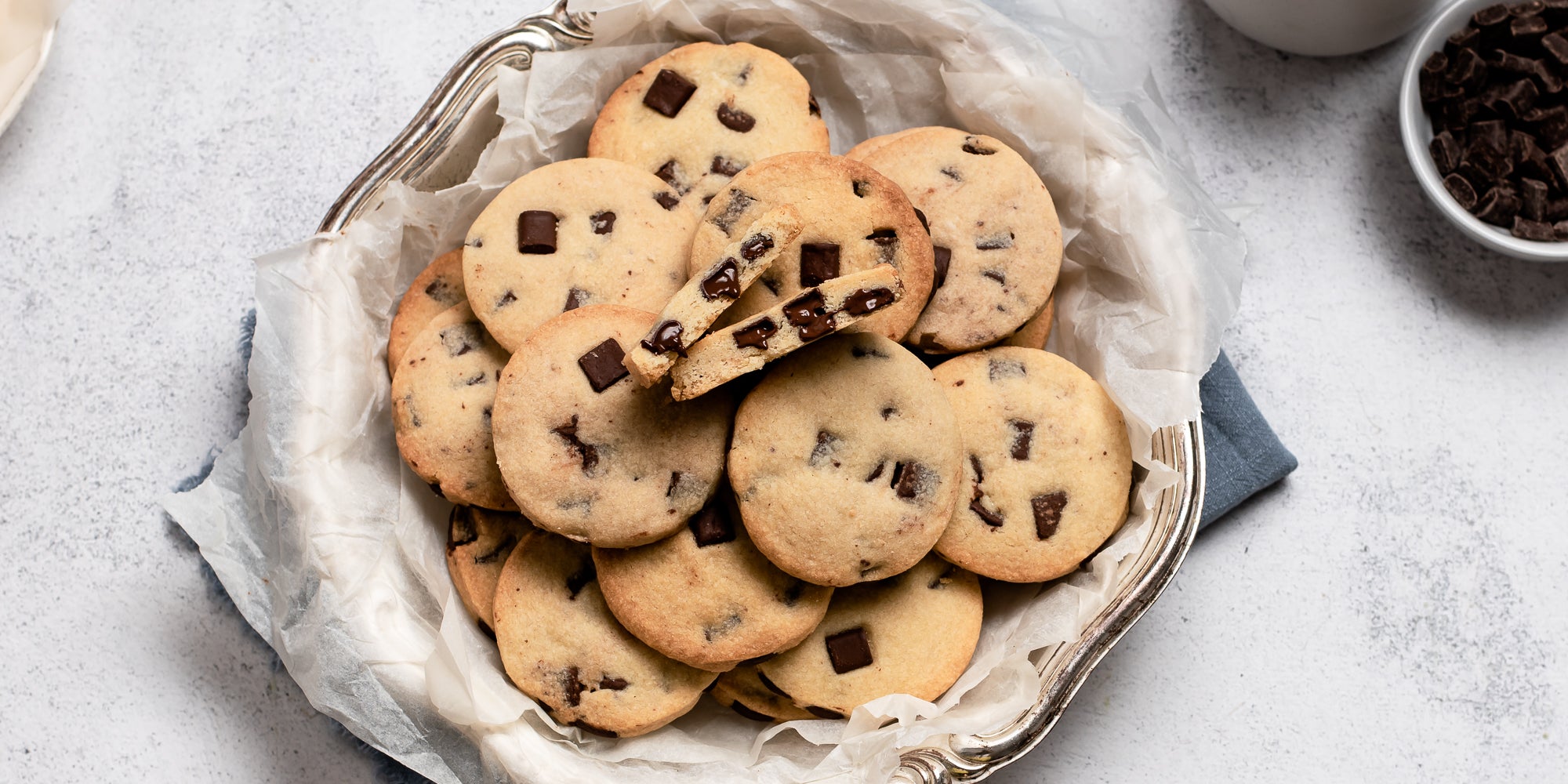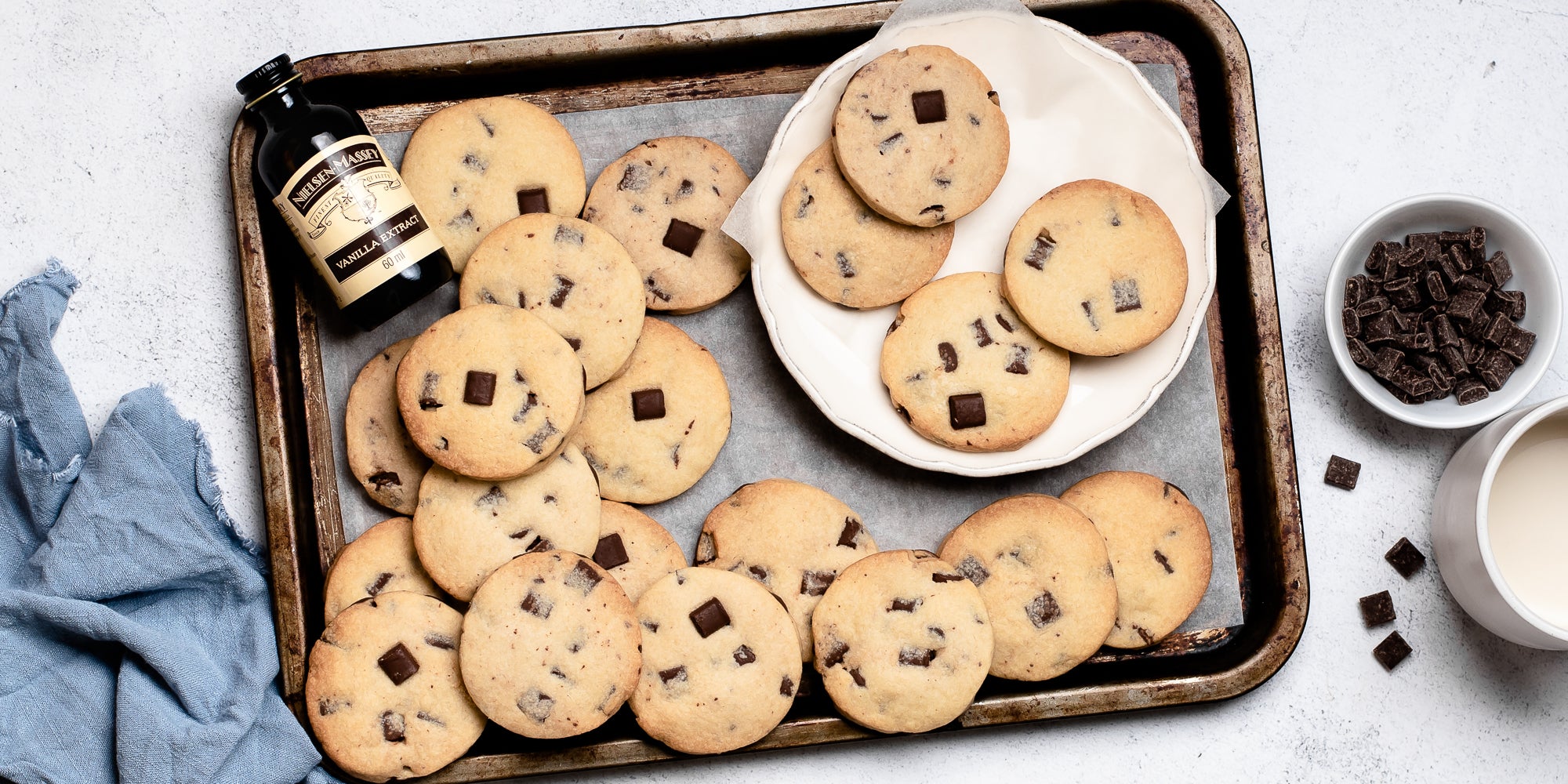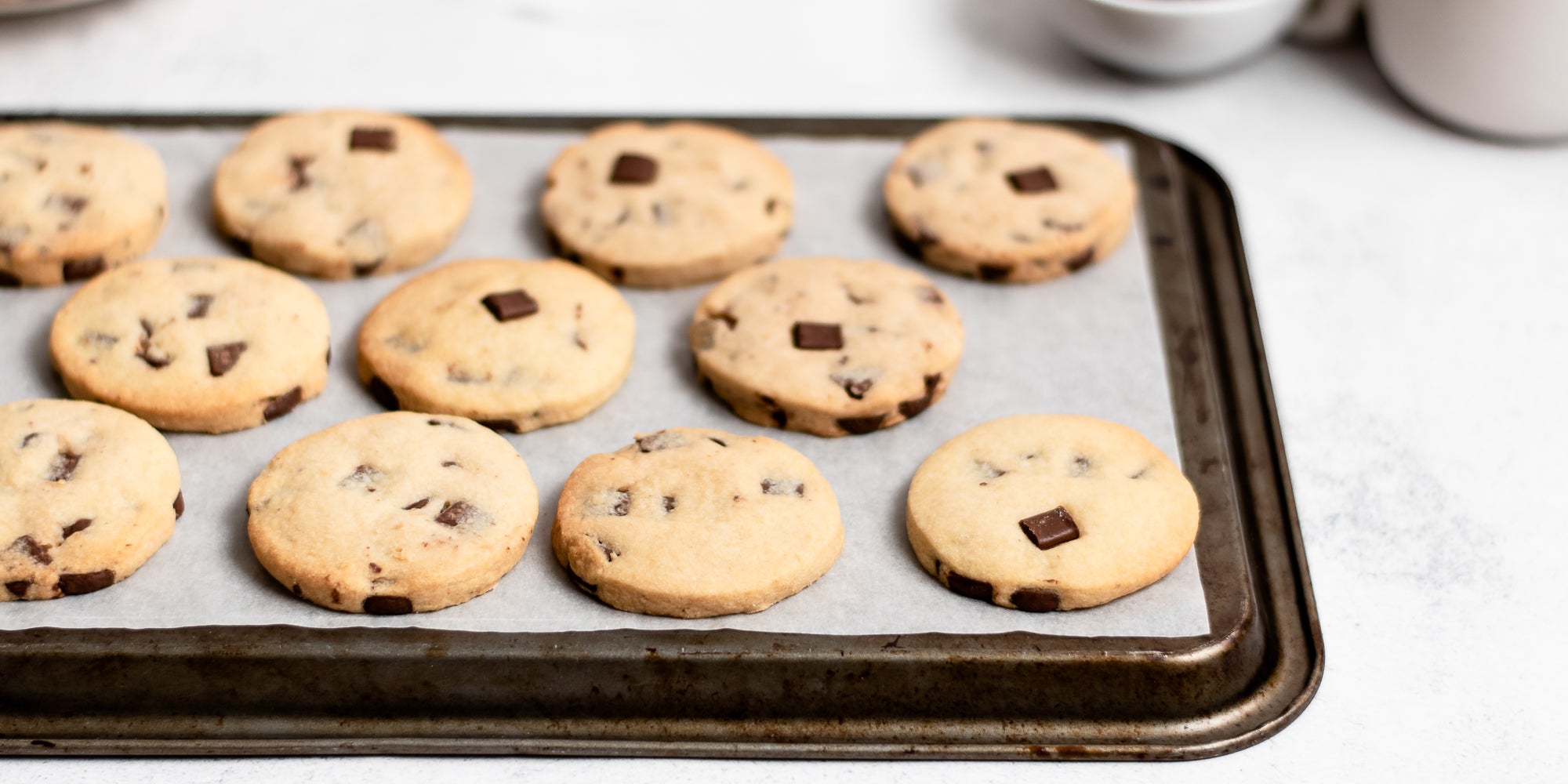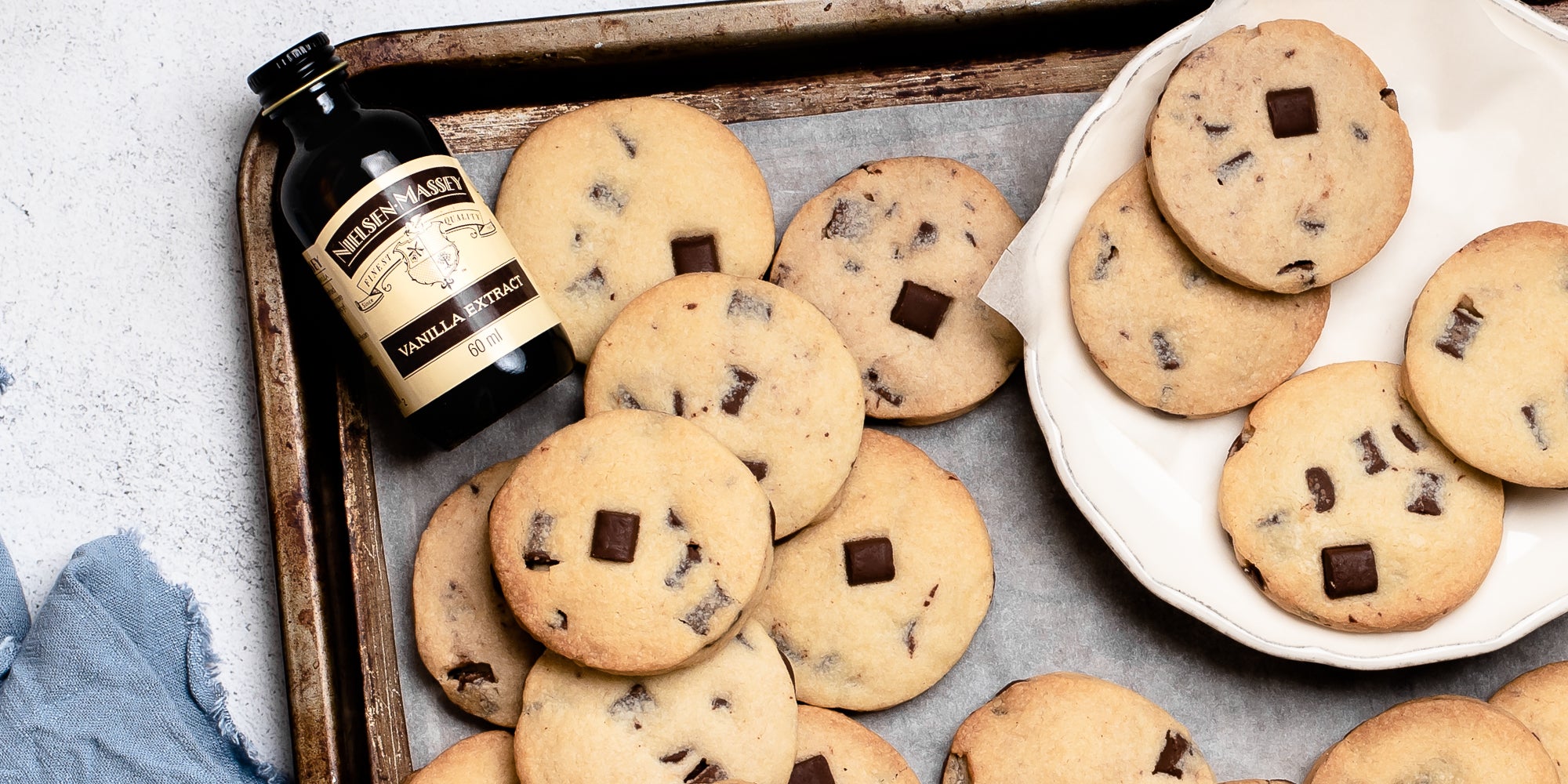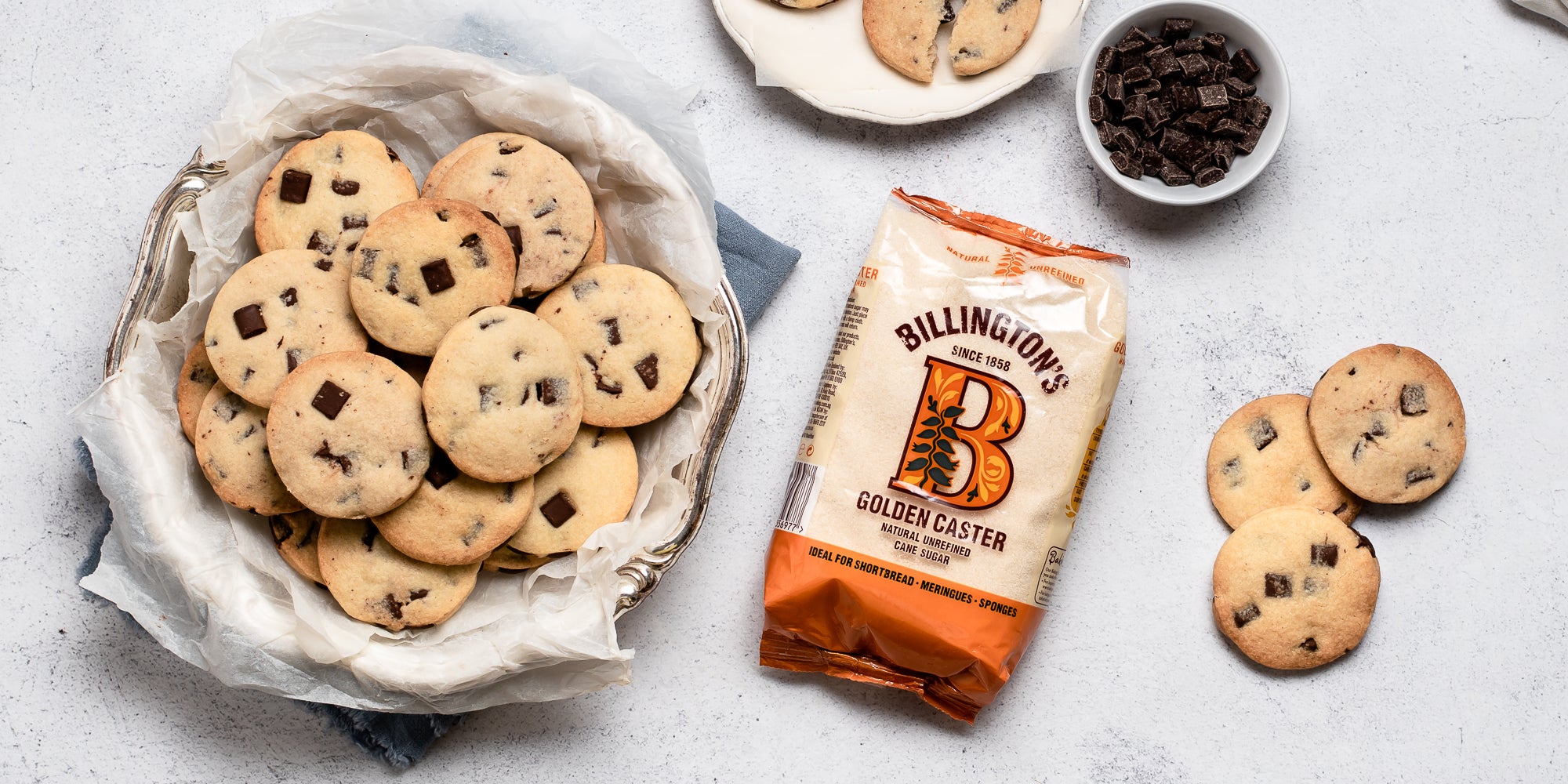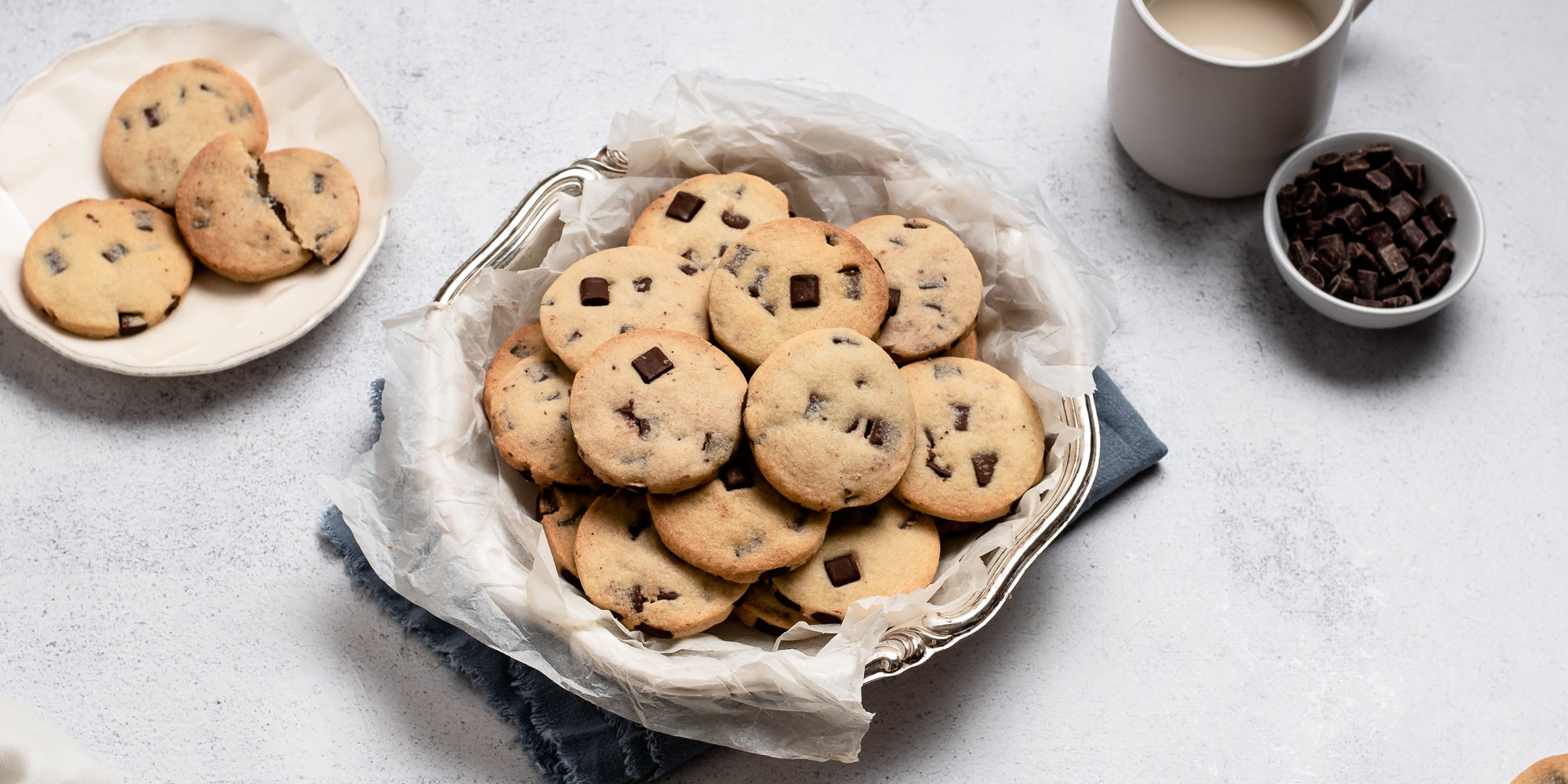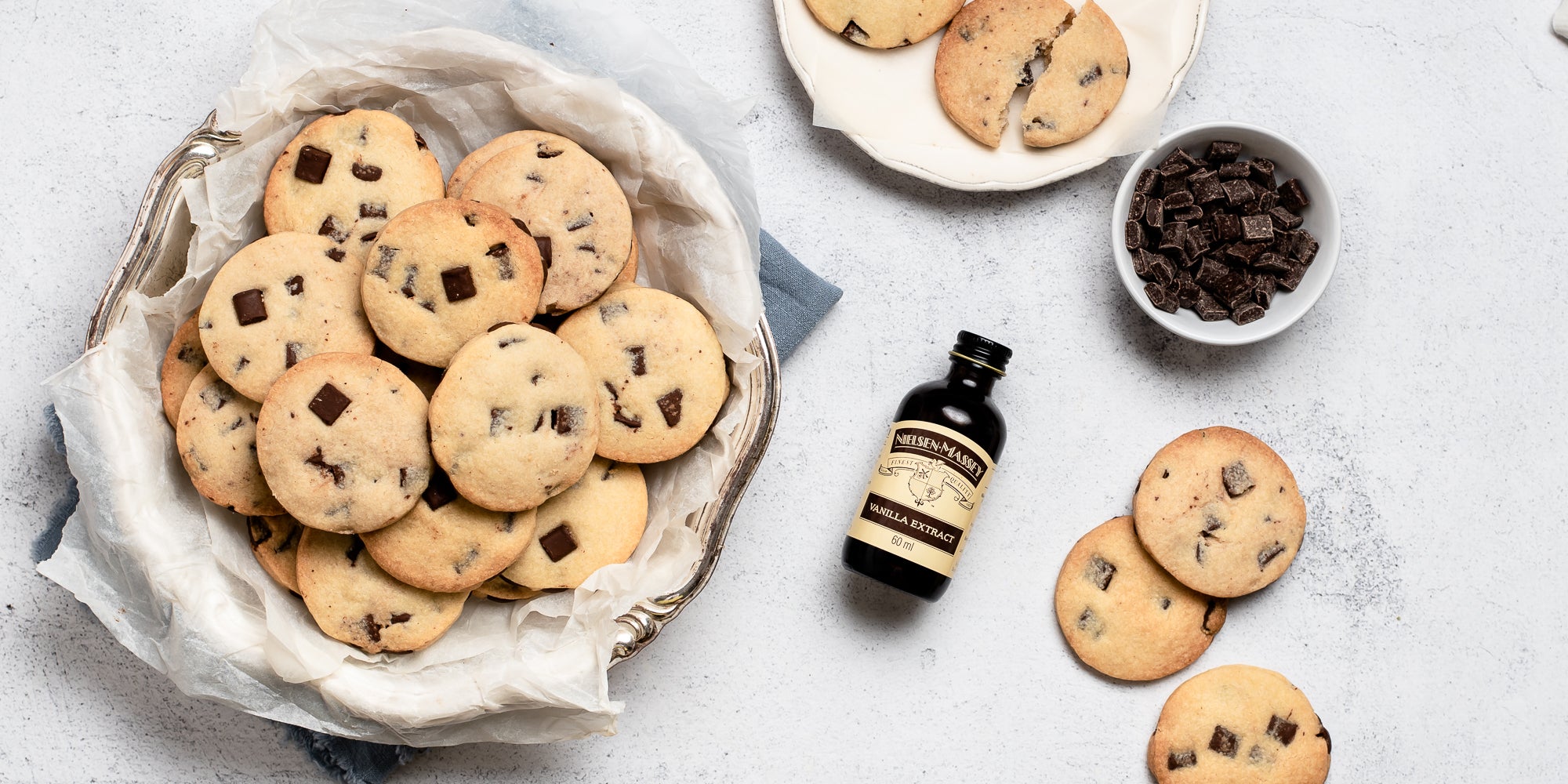 About the Chocolate Chunk Shortbread
How to make shortbread isn't as big a mystery as you would think. Once you have mastered the basic technique of shortbread you can add a personal touch mixing and matching different flavours and additions.
We love this Chocolate Chunk Shortbread recipe as it is the equivalent of shortbread chocolate chip cookies...but with all the added buttery goodness.
Whether you make these as shortbread rounds or shortbread fingers these biscuits are perfect for dunking and munching at your next coffee and chat up with friends. They also make a fabulous homemade gift that your loved ones are sure to remember. Or if chocolate chunks aren't their thing, why not give the gift of dough? Our yummy hand-tied dough recipes including Vegan Shortbread Dough and Cherry Shortbread Dough make the perfect hand made gift.
Method
Step 1:

Preheat the oven to 150°C/130°Fan/Gas Mark 2. Grease and line a 2 baking trays with baking parchment.


Step 2:

Cream together the butter, sugar and vanilla extract to make a smooth soft paste.


Step 3:

Sift in the flour and add the chocolate chunks.


Step 4:

Bring together with a wooden spoon and then your hands to make firm dough. Don't overwork it or the shortbread will be tough.


Step 5:

Turn the dough out onto a floured surface and roll it out a quarter at a time until it is 5mm thick. Cut into rounds using a 6cm/2 ½ inch round cutter.


Step 6:

Place the rounds (you should have 14) on the prepared baking trays. Bake in your preheated oven for 30 minutes.


Step 7:

After 30 minutes the shortbread should still be pale. Remove from the oven and cool on the tray for 5 minutes before removing to a wire rack to cool completely.

Ingredients
125g

 

Salted butter (softened)

60g

 Billington's Unrefined Golden Caster Sugar

200g

 Allinson's Plain White Flour

100g

 

Dark chocolate chunks (or chocolate chips)

1 tsp

 Nielsen-Massey Vanilla Extract
Utensils
2 x baking trays

Baking parchment

Bowl

Rolling pin

6cm (2.5in ) round cutter
Nutritional Information
per 30g
175cal

 

Energy

9.6g

 

Fat

6g

 

of which Saturates

19g

 

Carbohydrates

8.8g

 

of which Sugars

1.9g

 

Protein

0.17g

 

Salt
Recipe Reviews
Great recipe.
Rather addictive so i have to not make them very often!
I use Dove organic flour.
Might dip in melted chocolate for christmas.
Just made the mix, but doubled it all up, so far so good cant wait to try in 30 mins
the picture looks so delicious but it doesn't turn out like that 👎
Tastiest shortbread I have ever made. Think using this sugar helped.
Not sure what I did wrong, have tried this twice and the mixture was really dry, almost impossible to roll out
Ingredients
125g

 

Salted butter (softened)

60g

 Billington's Unrefined Golden Caster Sugar

200g

 Allinson's Plain White Flour

100g

 

Dark chocolate chunks (or chocolate chips)

1 tsp

 Nielsen-Massey Vanilla Extract
Utensils
2 x baking trays

Baking parchment

Bowl

Rolling pin

6cm (2.5in ) round cutter
Nutritional Information
per 30g
175cal

 

Energy

9.6g

 

Fat

6g

 

of which Saturates

19g

 

Carbohydrates

8.8g

 

of which Sugars

1.9g

 

Protein

0.17g

 

Salt