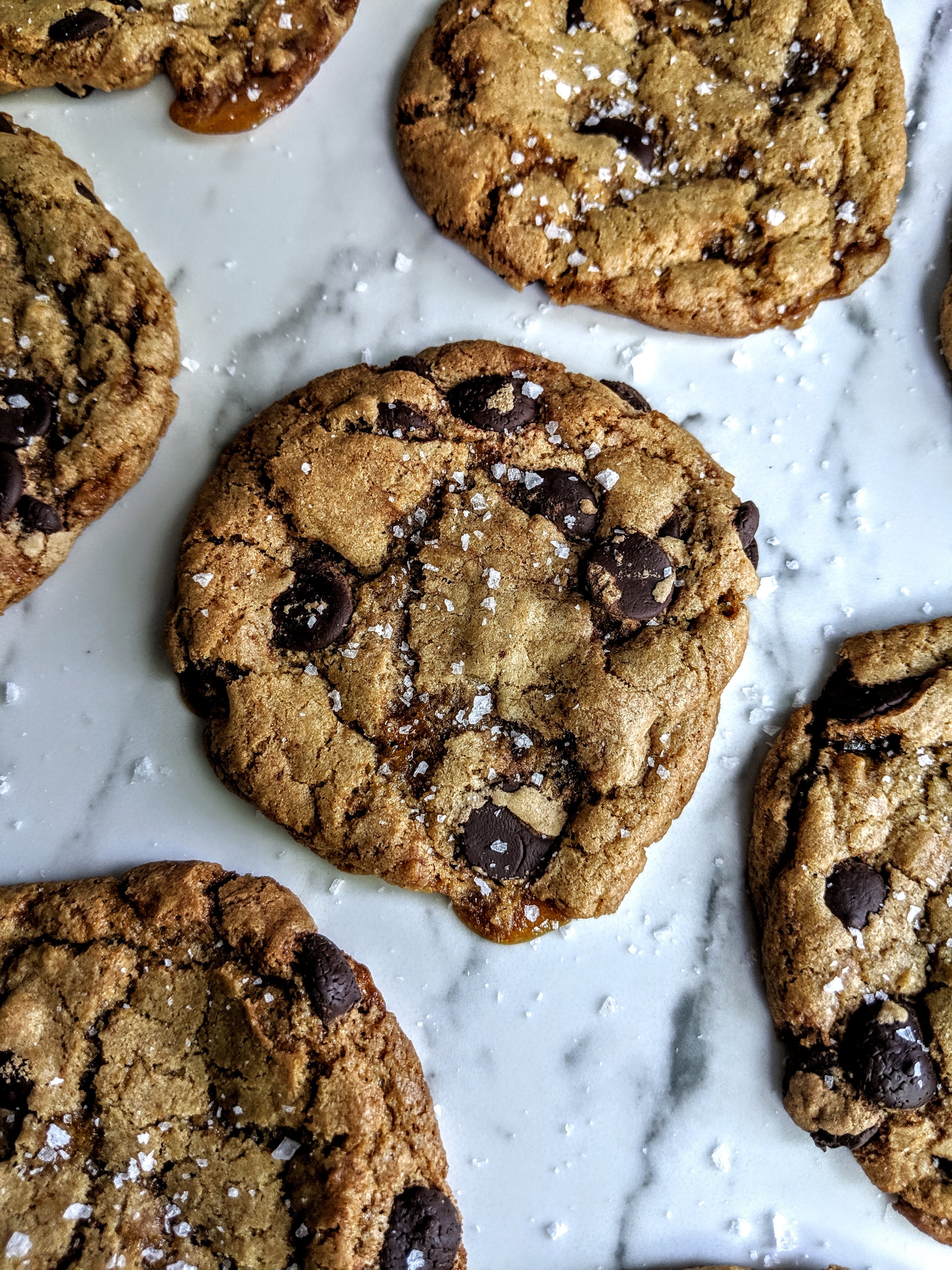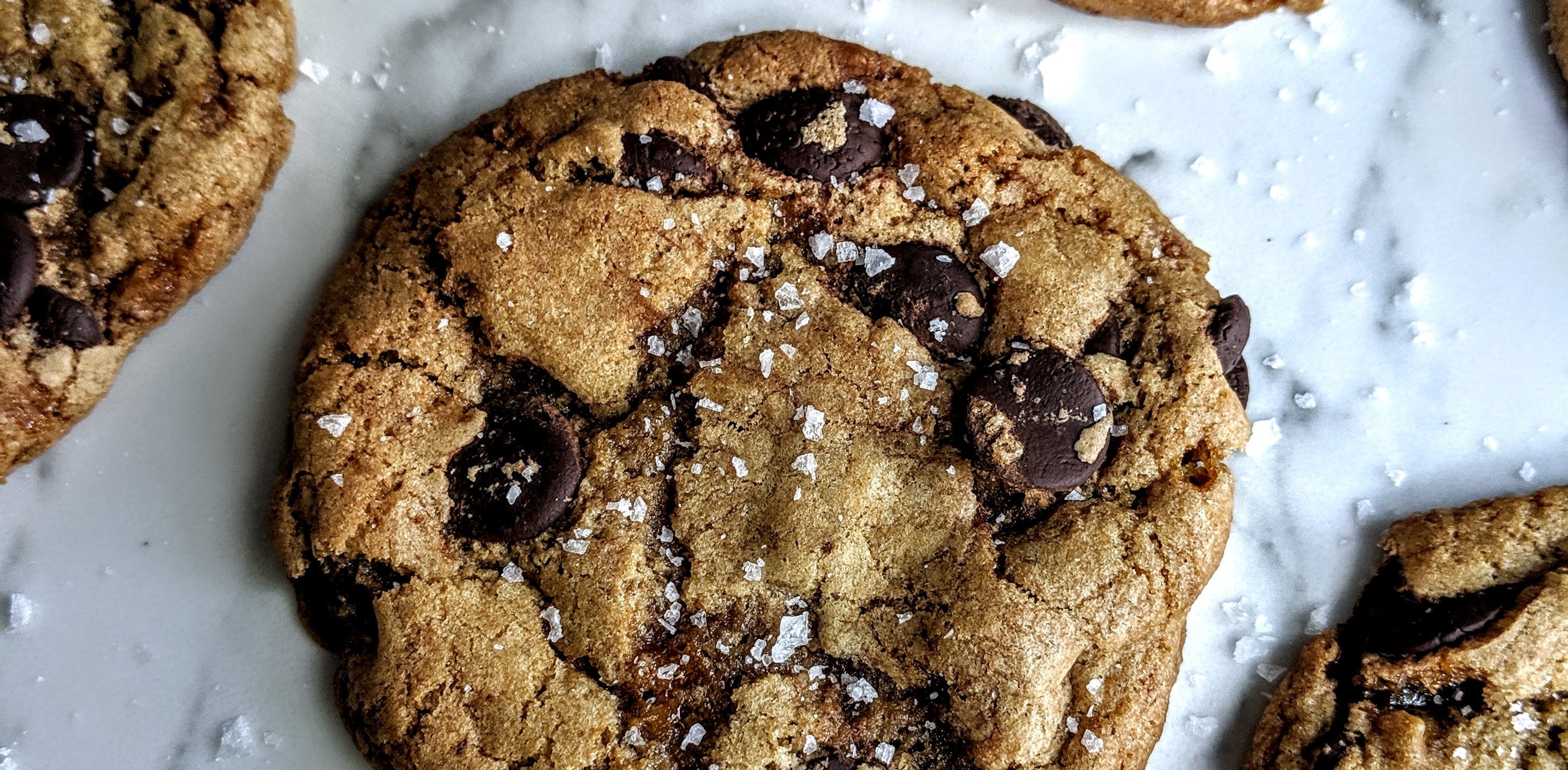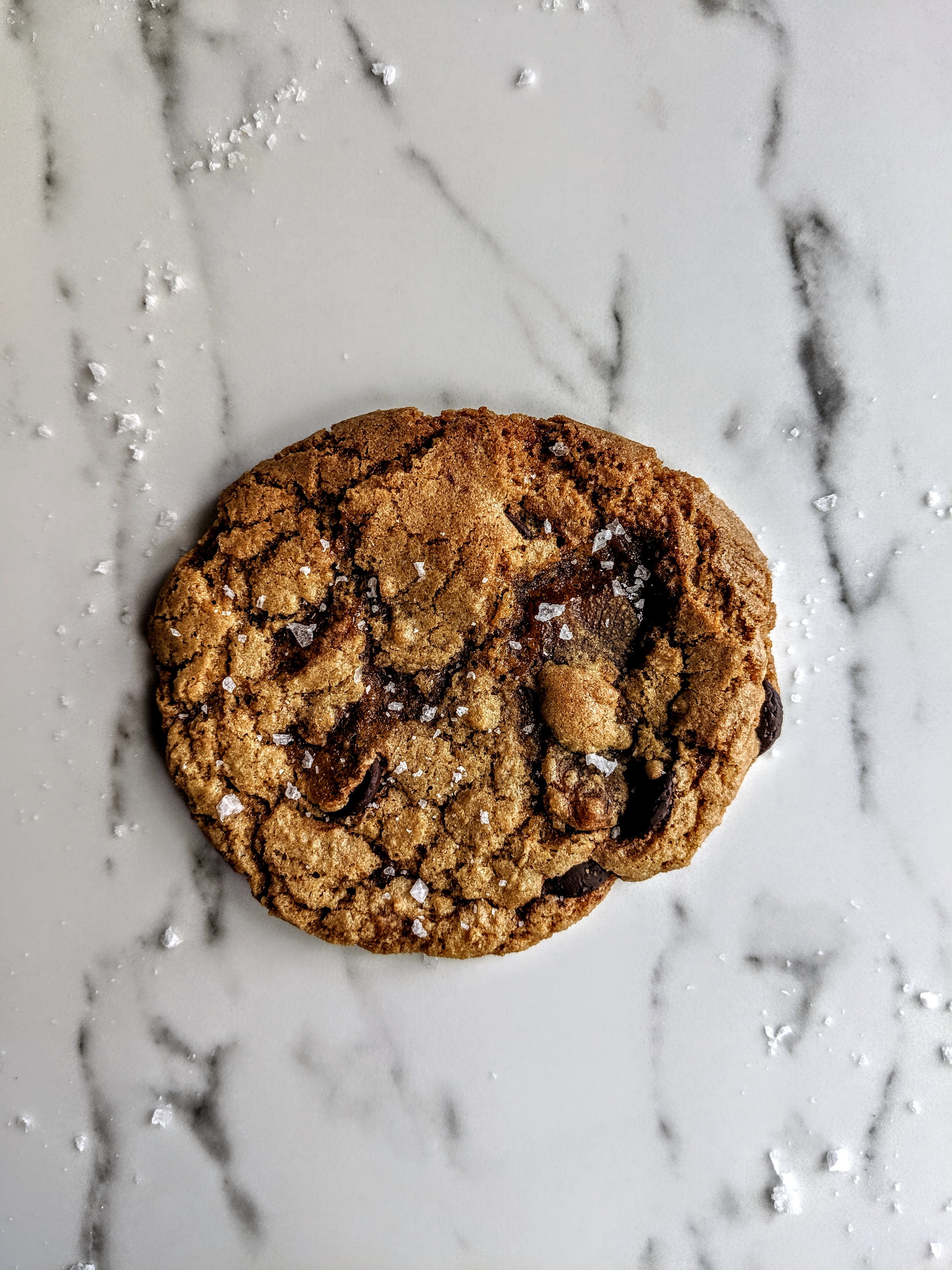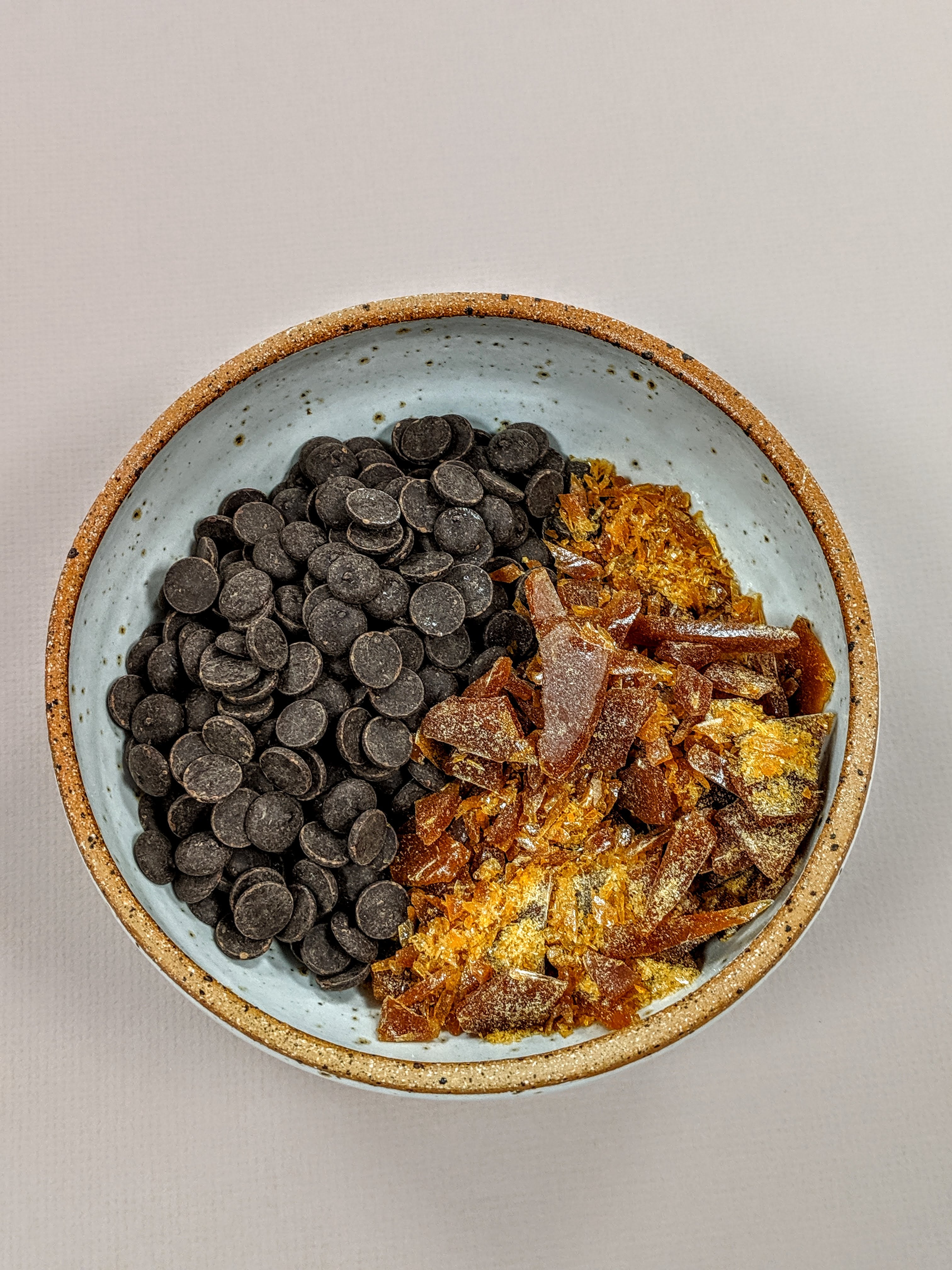 How to make salted caramel cookies
Brown Butter is a top trending ingredient right now and we've created these simple tasty cookies to compliement the rich nutty butter taste perfectly.
Method
Step 1:

Preheat oven to 180ºc/160ºc/gas mark 4. Line 2 baking tras with parchment paper.


Step 2:

In a saucepan, melt the butter over a medium heat. Once it's melted, continue to cook, swirling the pan until the butter foams and turns into a golden brown colour. This should take 3-4 minutes. Transfer the brown butter to the bowl of a stand mixer to cool slightly.


Step 3:

Whilst the butter is cooling, make the caramel:



Place a sheet of greased proof paper on a heat resistant surface. This will be to pour your caramel onto.


Step 4:

Place the light muscovado sugar in a medium saucepan on a medium heat. Heat the sugar stirring occasionally with a whisk until all the sugar has melted and evened in consistency. Keep stirring the caramel until it begins to smoke slightly and has gone golden in colour. Pour onto the grease proof paper and leave to cool while you prepare the cookie dough.


Step 5:

For the cookie dough:

Mix the brown butter, light and dark muscovado sugars on a medium speed until combined. Add the eggs one at a time, followed bt the vanilla. Then increase the mixer speed to high and beat for 2-3 minutes until the mixture has lightened in colour and thickened.


Step 6:

In a separate bowl, sift together the flour, baking powder, baking soda and salt. Add the flour slowly into the cookie mixture until just combined but fully incorporated.


Step 7:

Take your cooled caramel and using a sharp knife, chip into chunks around the size of pennies. There will be some small shards, and larger pieces. Use caution as the shards will be sharp. Add the caramel shards to the mixing bowl along with the chocolate and mix briefly to combine.


Step 8:

Using a tablespoon, scoop dough into about 45g balls (if you want large cookies), use about ping pong sized balls if you want smaller cookies. Place these on non-stick baking trays. Make sure you space these out as they will spread and flatten in the oven.


Step 9:

Bake the trays one at a time for 11-12 minutes, or until the cookies are puffed up and set around the edges. Remember, they will continue to cook a little once you remove them from the oven so be careful not to overbake. Sprinkle each cookie with sea salt flakes and then leave them to cool completely on a wire rack.

Repeat the baking process until all the batter is used up.


Storage & Consumption

Store these in an airtight container and consume within 4 days.
Ingredients
For the Caramel

200g

 Billington's Unrefined Light Muscovado Sugar

For the Cookies

225g

 

Unsalted butter (chilled)

150g

 Billington's light muscovado sugar

60g

 Billington's Unrefined Dark Muscovado Sugar

2

 

Eggs (room temperature)

300g

 

Allinson's plain flour

3 tsp

 

Baking powder

3 tsp

 

Bicarbonate of soda

1 tsp

 

Salt

250g

 

Chocolate chips (we used dark chocolate)

Large pinch

 

Flaked sea salt (to decorate)

1 tsp

 Nielsen-Massey Vanilla Extract
Recipe Reviews
Need to be careful with the caramel, doesn't need very long once the sugar has melted. Delicious cookies though, worth the effort.
Omg. These are the most amazing cookies. I am making them again today and I'd definitely recommend them. Absolutely brilliant.
This is my second time making these now and I think they are absolutely amazing definitely recommend
These cookies would have been good if it wasn't for all the bicarb and baking powder (3tsp of each!!). I found the taste to be very unpleasant, so I would recommend cutting this down by half as it's not really necessary.
Oh my word, these cookies were so tasty. The browned butter really made a difference. I'm making these again on Saturday to give to my sister ready for her birthday. Her kids are going to love them too!
I've seen brown butter as a new ingredient and wanted to give these a try. I really liked the results as I'm a sucker for salted caramel and everything similar. Defo recommend making these!
Ingredients
For the Caramel

200g

 Billington's Unrefined Light Muscovado Sugar

For the Cookies

225g

 

Unsalted butter (chilled)

150g

 Billington's light muscovado sugar

60g

 Billington's Unrefined Dark Muscovado Sugar

2

 

Eggs (room temperature)

300g

 

Allinson's plain flour

3 tsp

 

Baking powder

3 tsp

 

Bicarbonate of soda

1 tsp

 

Salt

250g

 

Chocolate chips (we used dark chocolate)

Large pinch

 

Flaked sea salt (to decorate)

1 tsp

 Nielsen-Massey Vanilla Extract