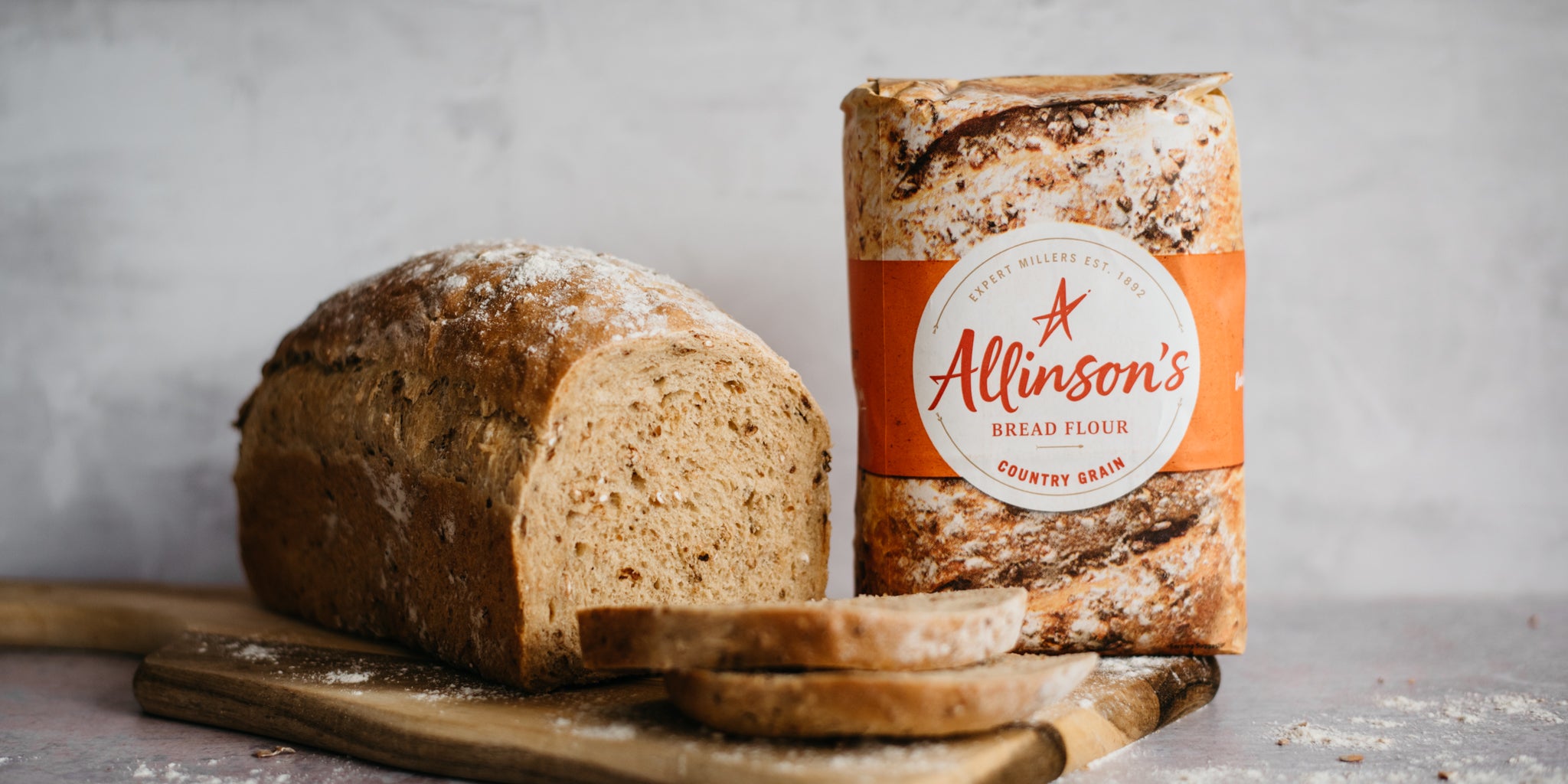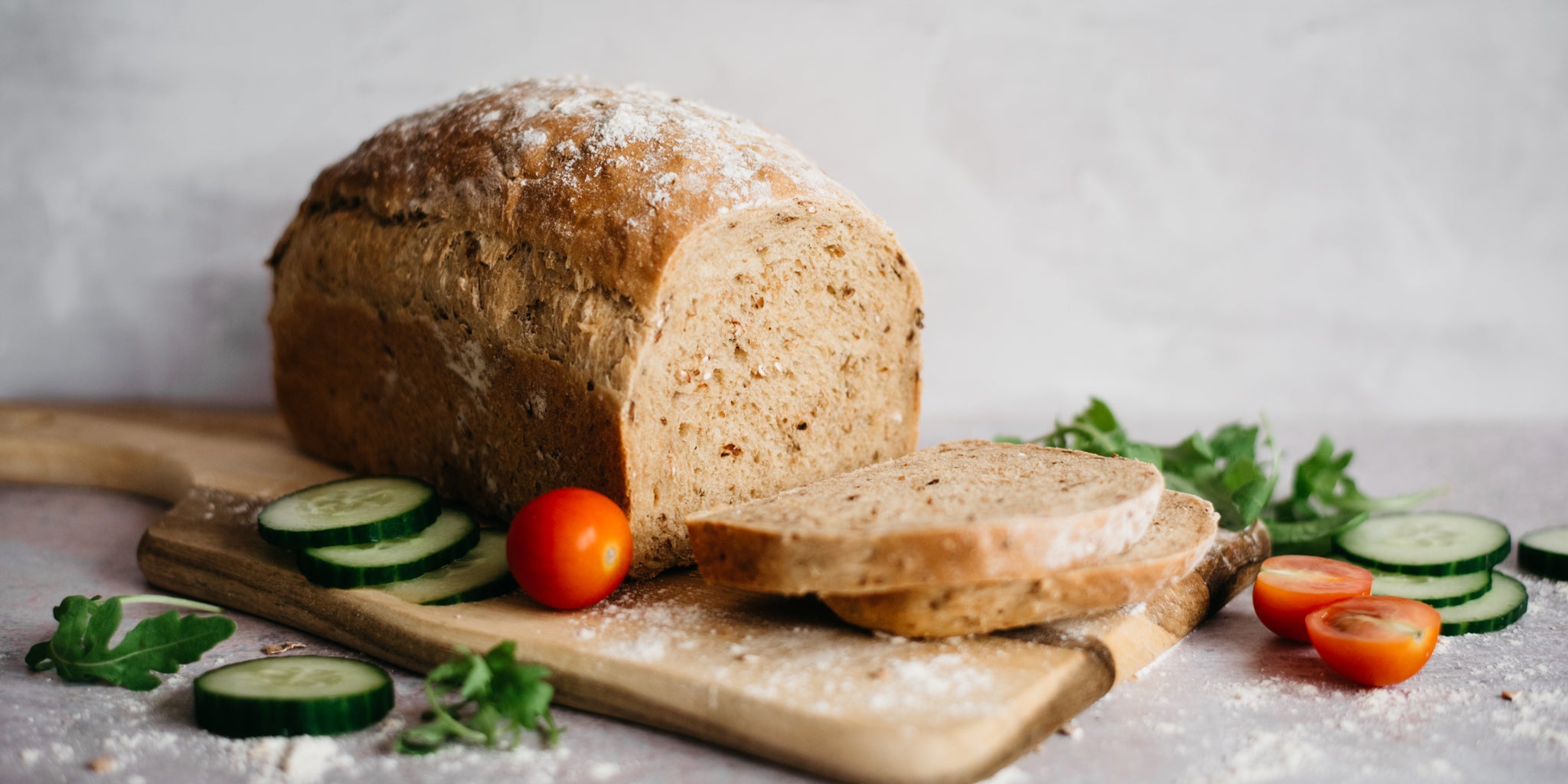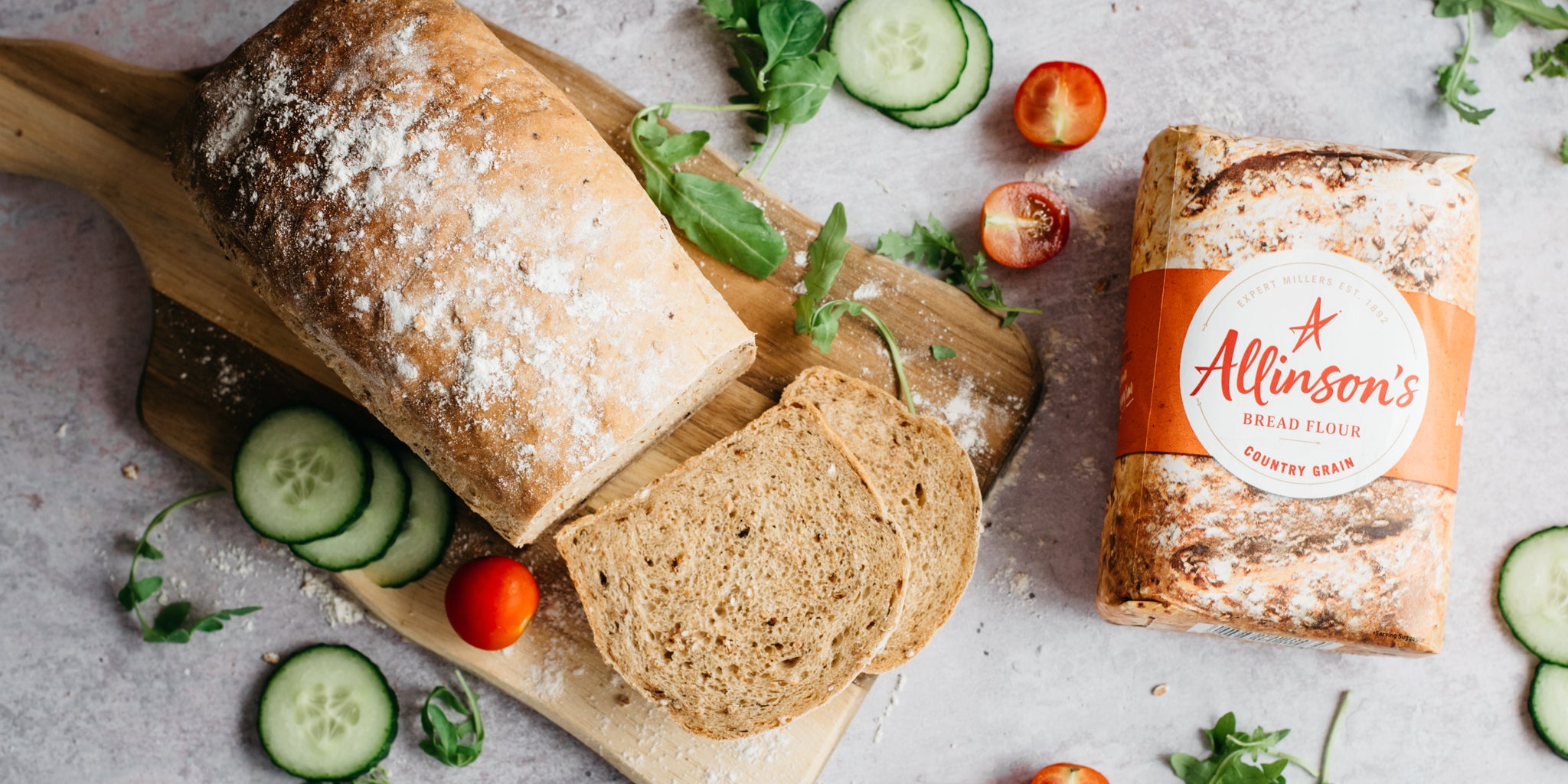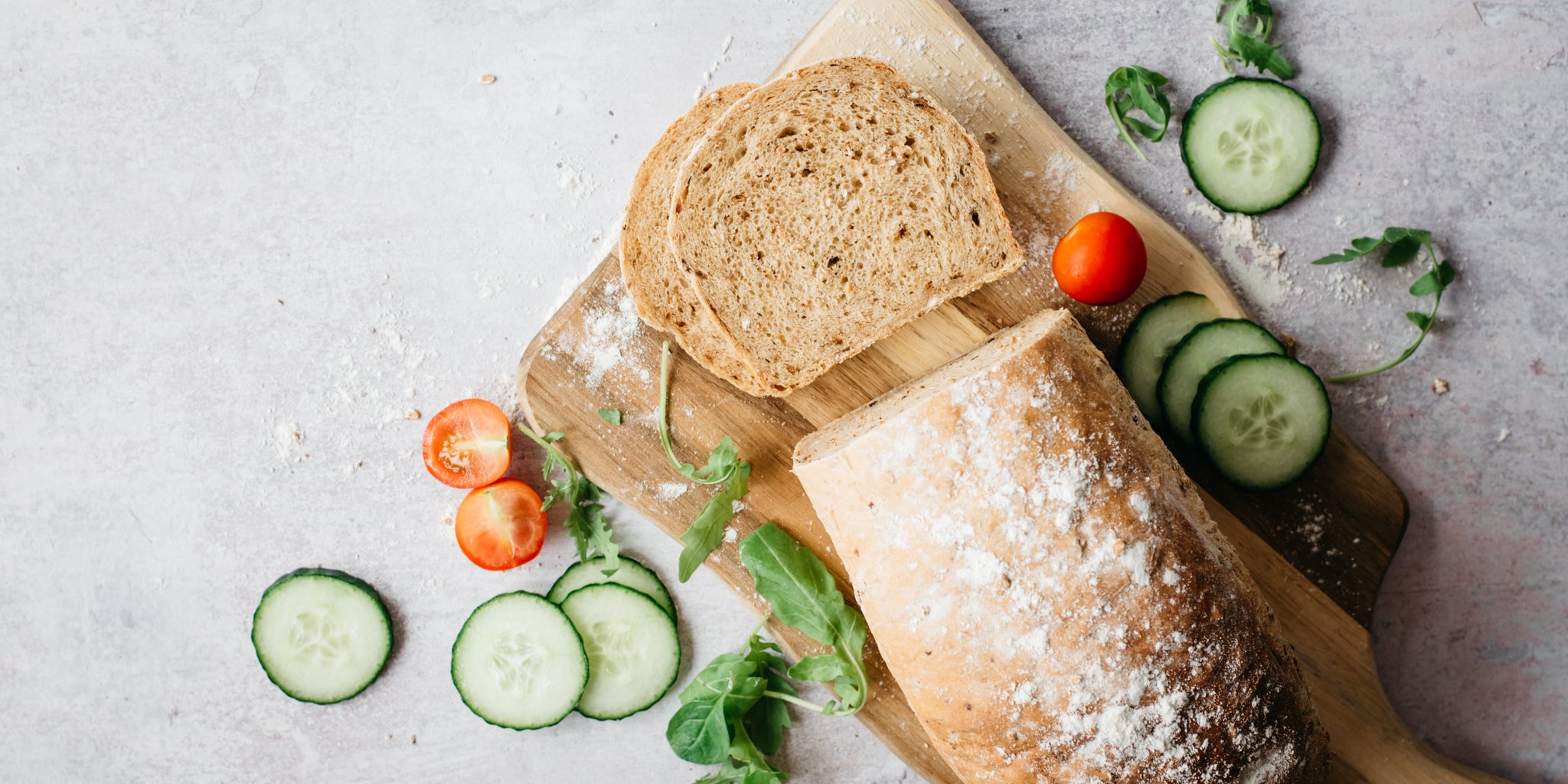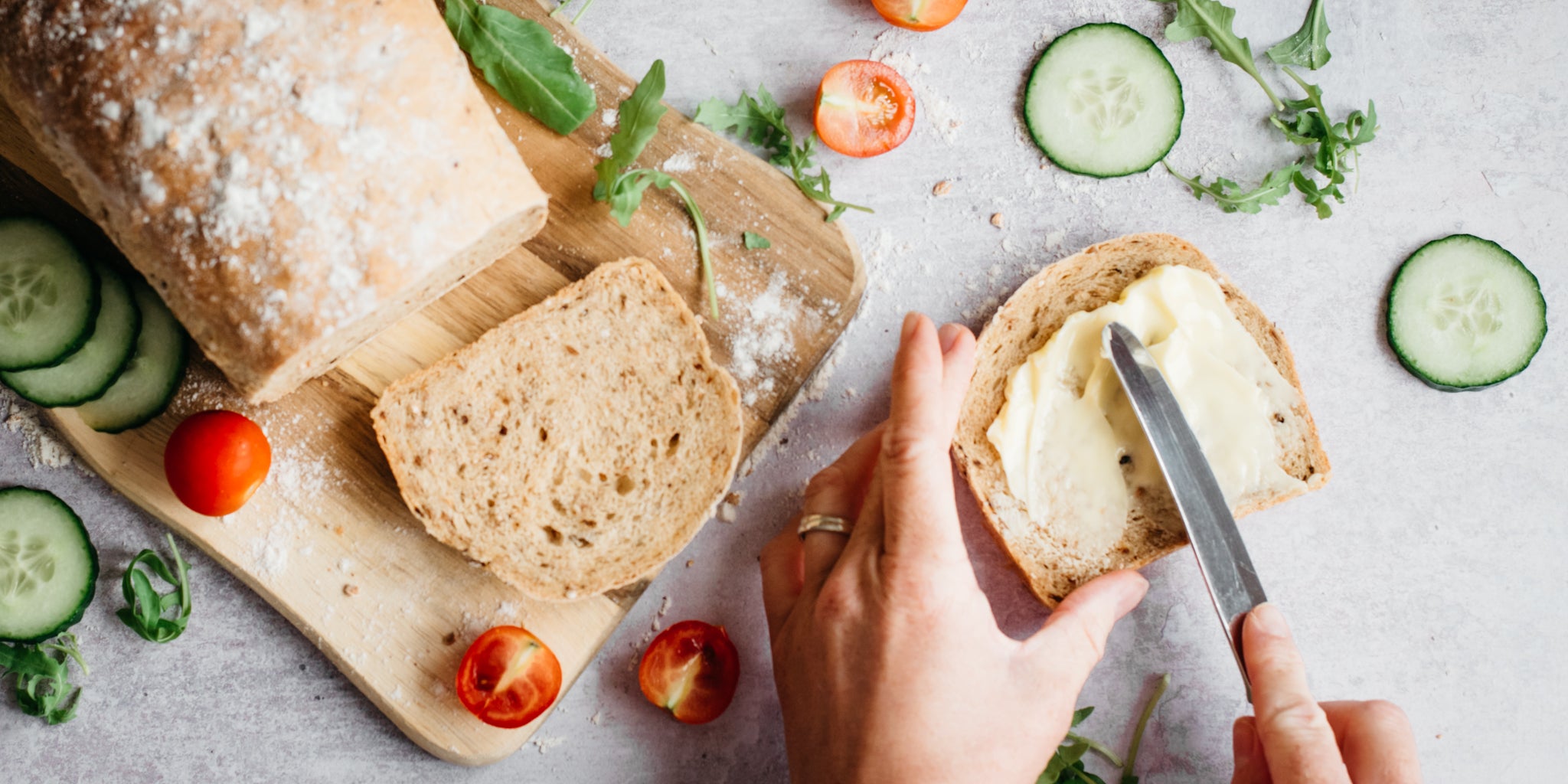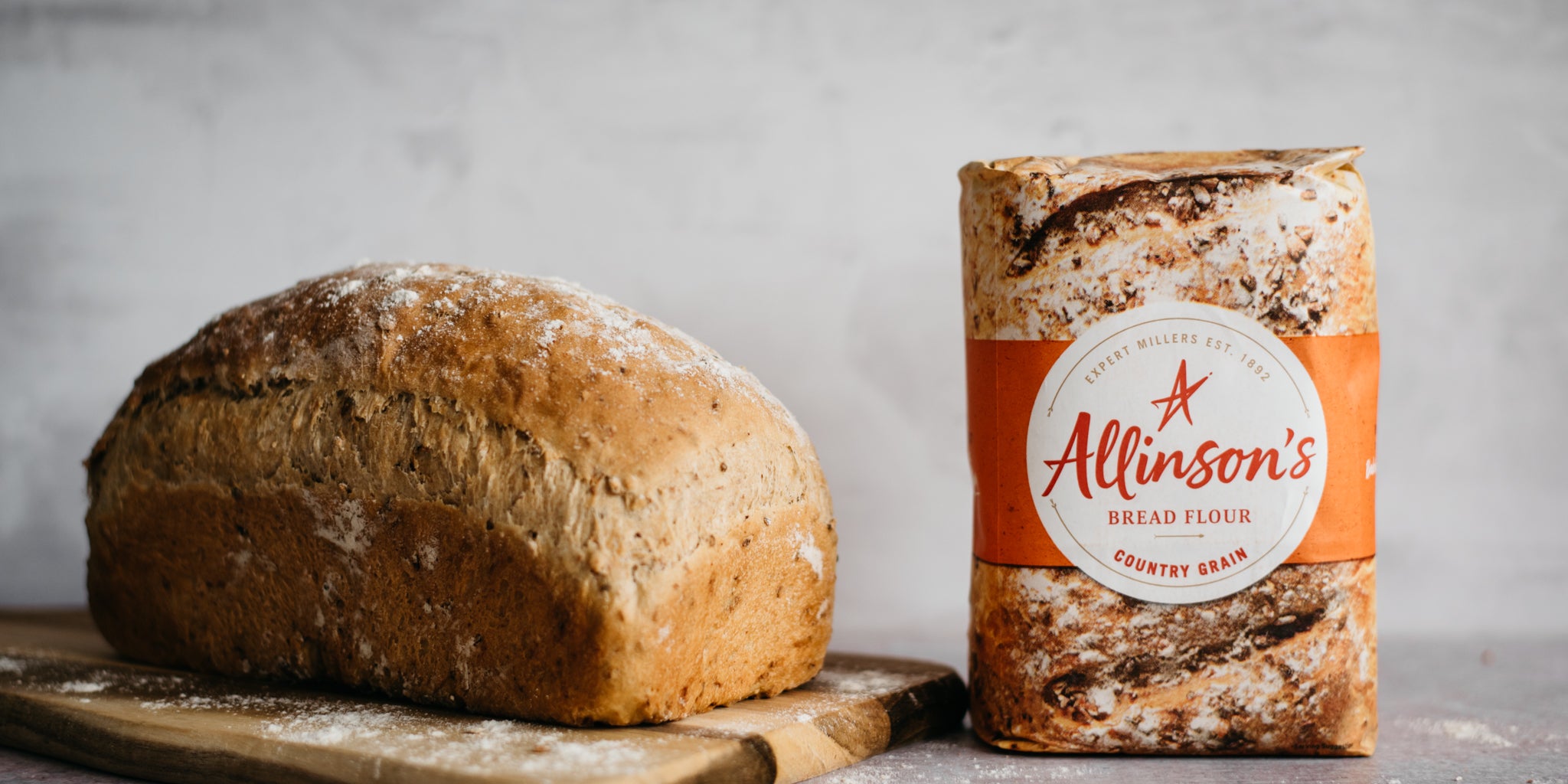 About the bake
This farmhouse loaf is a delicious hearty recipe which is great served with lashings of butter, or sliced and used for sandwiches.
You could even make your own raspberry jam and slather a good dollop of that on.
Our farmhouse bread recipe makes one delicious loaf, and serves around 8 people. If you are looking to make several loaves, just multiply the ingredients by two.
If you're a fan of this farmhouse bread recipe, try out our white bread rolls.
Method
Step 1:

Place the flour into a large bowl and add the salt and sugar. Add the yeast and stir gently until well combined. Mix the water and oil together.


Step 2:

Make a well in the centre of the flour mixture and add the oil and water. Mix together until a soft dough starts to form. This will take a couple of minutes. Turn the dough onto a lightly floured surface. Knead until smooth and elastic, this can take up to 10 minutes. This could also be done using a dough hook of your free-standing mixer.


Step 3:

Lightly grease a clean mixing bowl with little oil. Place the dough into the bowl, cover the bowl with oiled cling film or clean tea towel and leave to rise for about 1 hour or until doubled in size.


Step 4:

Knock back the dough by gently kneading just 5 times to get the air out. Mould into a smooth oval and lift into a lightly oiled 900g (23 x 13cm) loaf tin.


Step 5:

Cover the dough with oiled cling film or a damp tea cloth and leave to rise again in a warm place for about 45 minutes - 1 hour or until the dough has doubled in size.


Step 6:

Preheat the oven to 200°C, fan 180°C, gas mark 6.


Step 7:

Sprinkle the dough with a little flour to create a crisp, rustic coating on top of the bread. Place in the centre of the oven and bake for 30 - 35 minutes or until the bread is risen and golden brown and sounds hollow when tapped underneath.


Step 8:

Turn the bread out onto a wire rack as soon as possible to avoid a soggy crust on the bottom.

Ingredients
For the Loaf

500g

 Allinson's country grain bread flour

1 tsp

 

Salt

1 tsp

 Silver Spoon Caster Sugar

1 sachet

 Allinson's Easy Bake yeast or Allinson's Time Saver Yeast

2 tbsp

 

Walnut oil

300ml

 

Tepid water
Utensils
Mixing bowl

900g loaf tin (23x13cm)
Recipe Reviews
Good granary style bread, I mix with some white flour to make it lighter.
In my Panasonic Bread maker I use the 5 cycle for whole meal loaf it needs the 5hr bake time and instead of 1 tsp of sugar I use 1 tablespoon and get fantastic light results from 400gm of flour as well as a huge loaf!
Really easy recipe to follow. Very tasty
Best loaf I have made yet. And have mad a lot in the last year. I bought a second hand bread maker it's fab. I will certainly be buying more of this flour. 👍
I've made a loaf-Country Grain-with my Aldi bread maker with the recipe created in lock down. It's fantastic. Nearly pushed the lid open! I like it because the loaf didn't have to have 50% white flour. Tastes wonderful. However, I will slice it and freeze groups of two or three. We wouldn't get through the loaf within two days. That's about as long as you can keep a home made bread loaf.
The setting gave a four hour time of the machine.
Love this bread even my 2 grandsons love it and they are only 8 and 3 yrs old making a batch this afternoon for their tea after school
Ingredients
For the Loaf

500g

 Allinson's country grain bread flour

1 tsp

 

Salt

1 tsp

 Silver Spoon Caster Sugar

1 sachet

 Allinson's Easy Bake yeast or Allinson's Time Saver Yeast

2 tbsp

 

Walnut oil

300ml

 

Tepid water
Utensils
Mixing bowl

900g loaf tin (23x13cm)