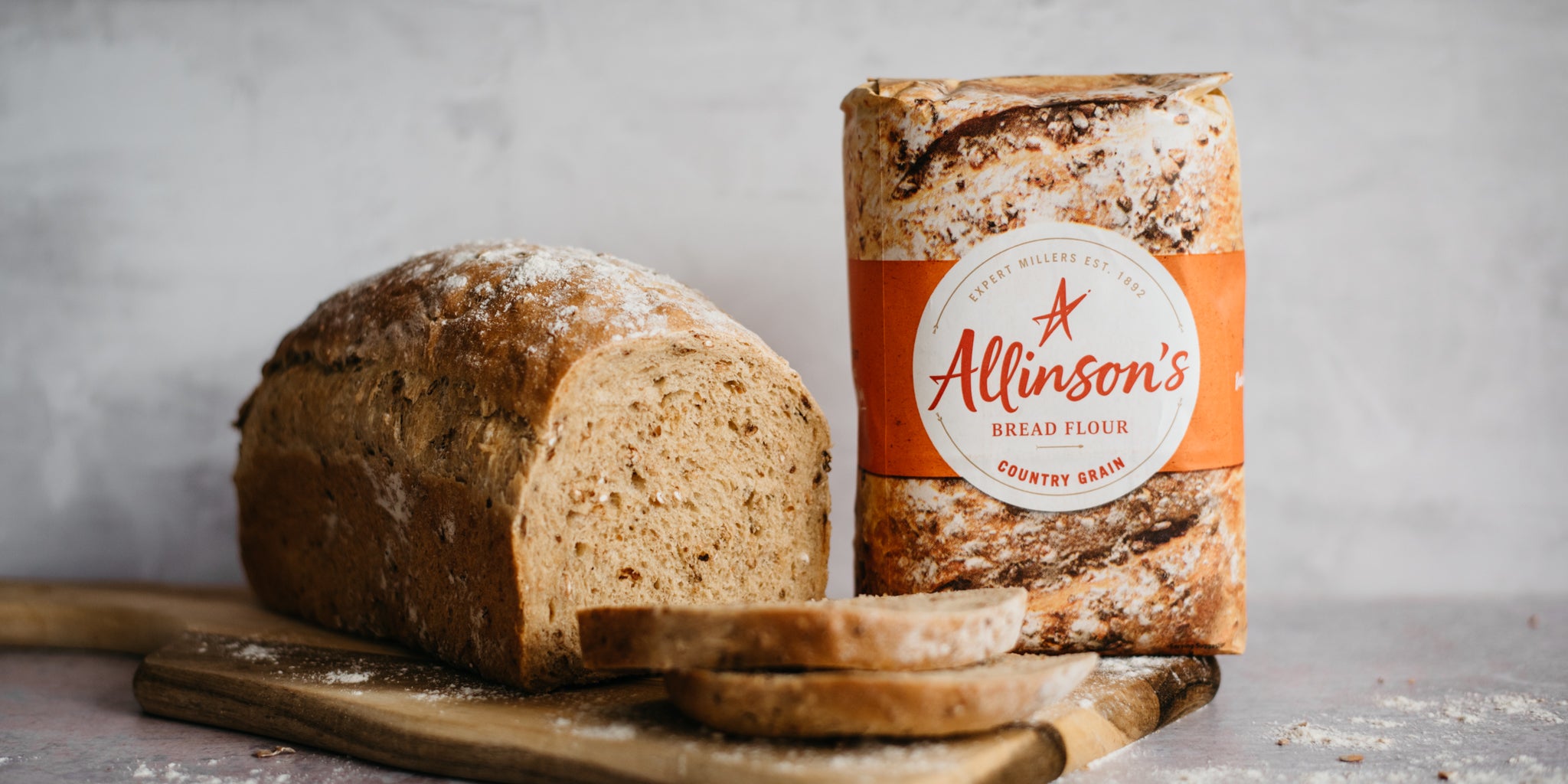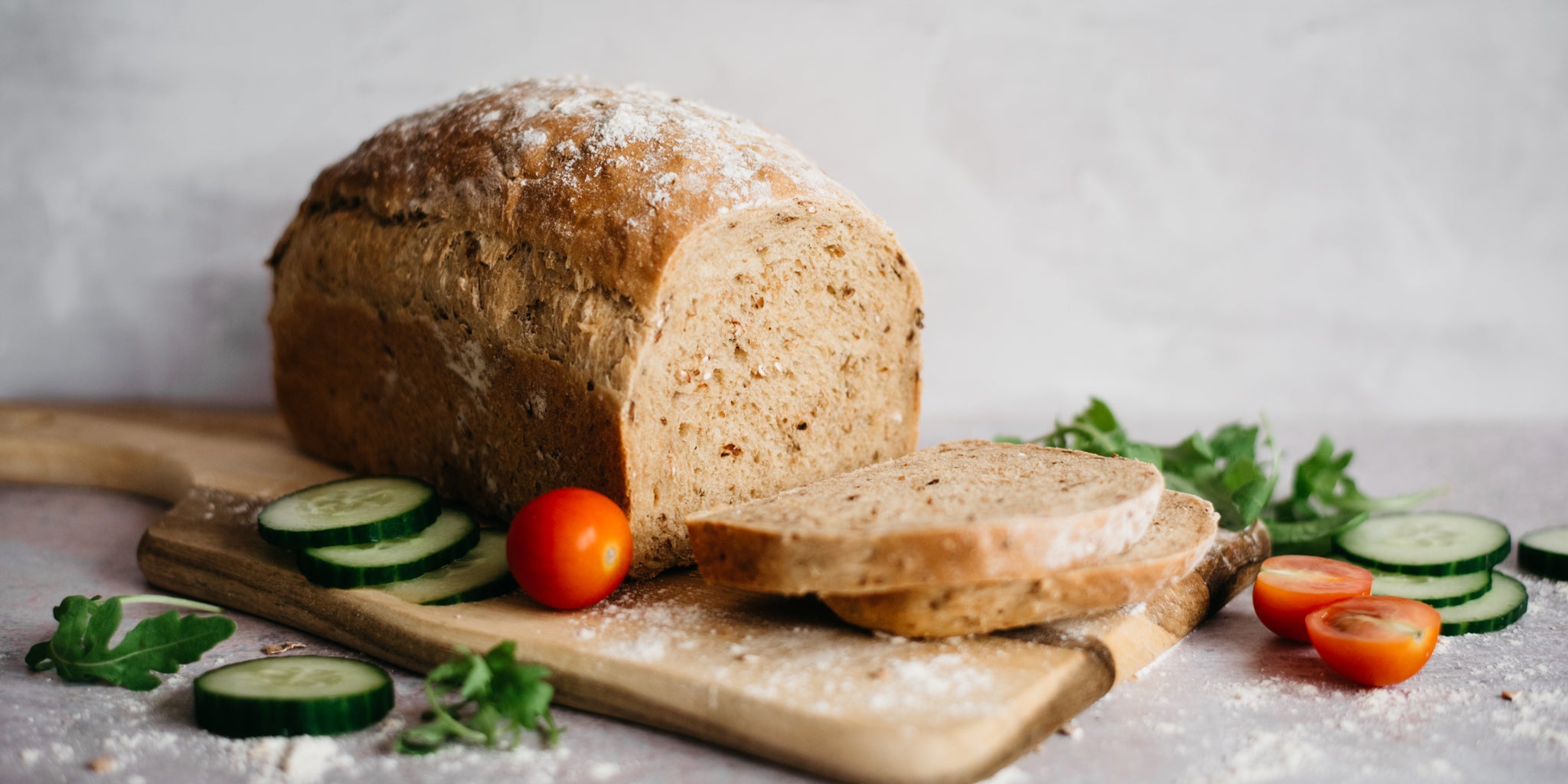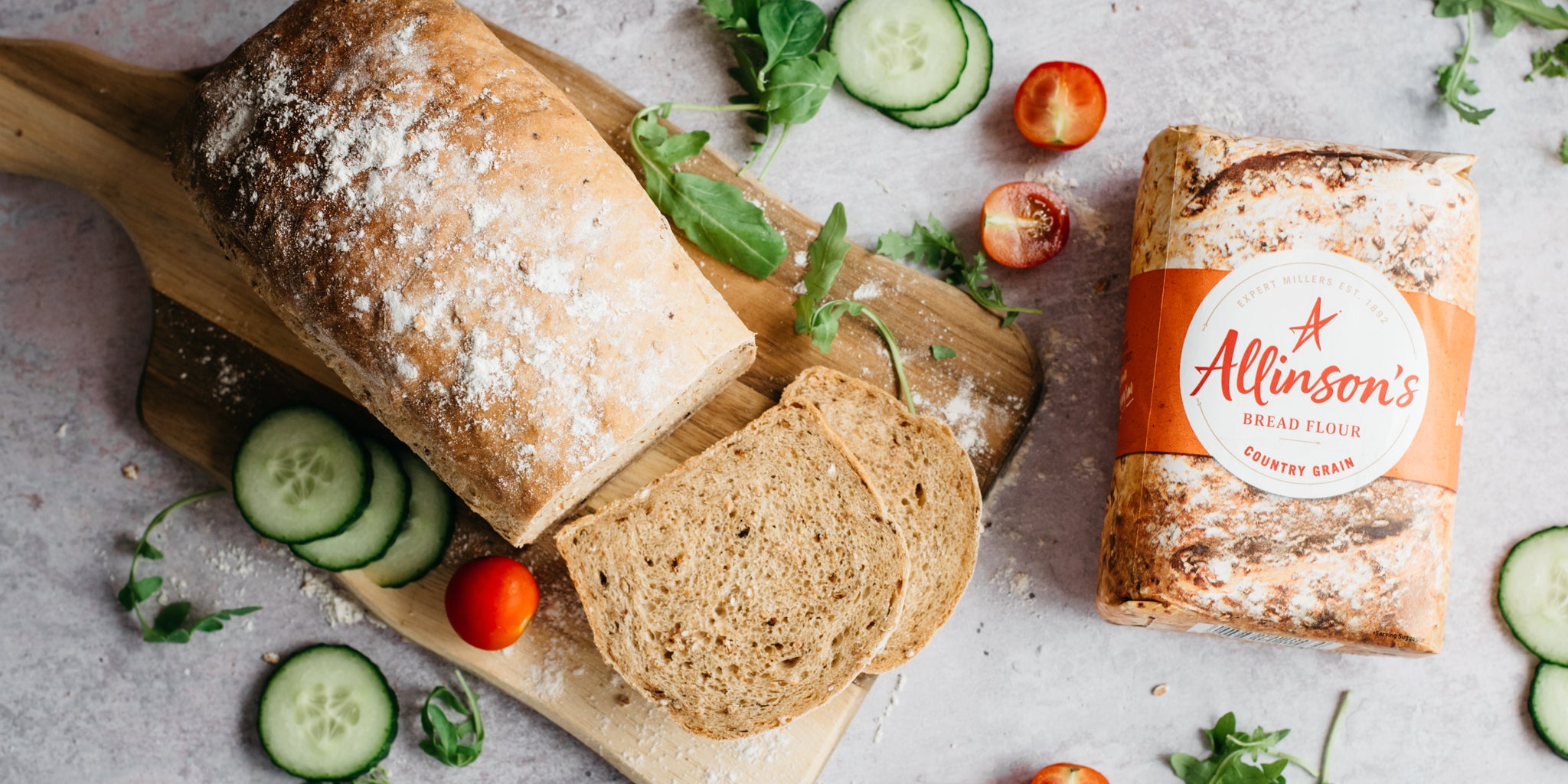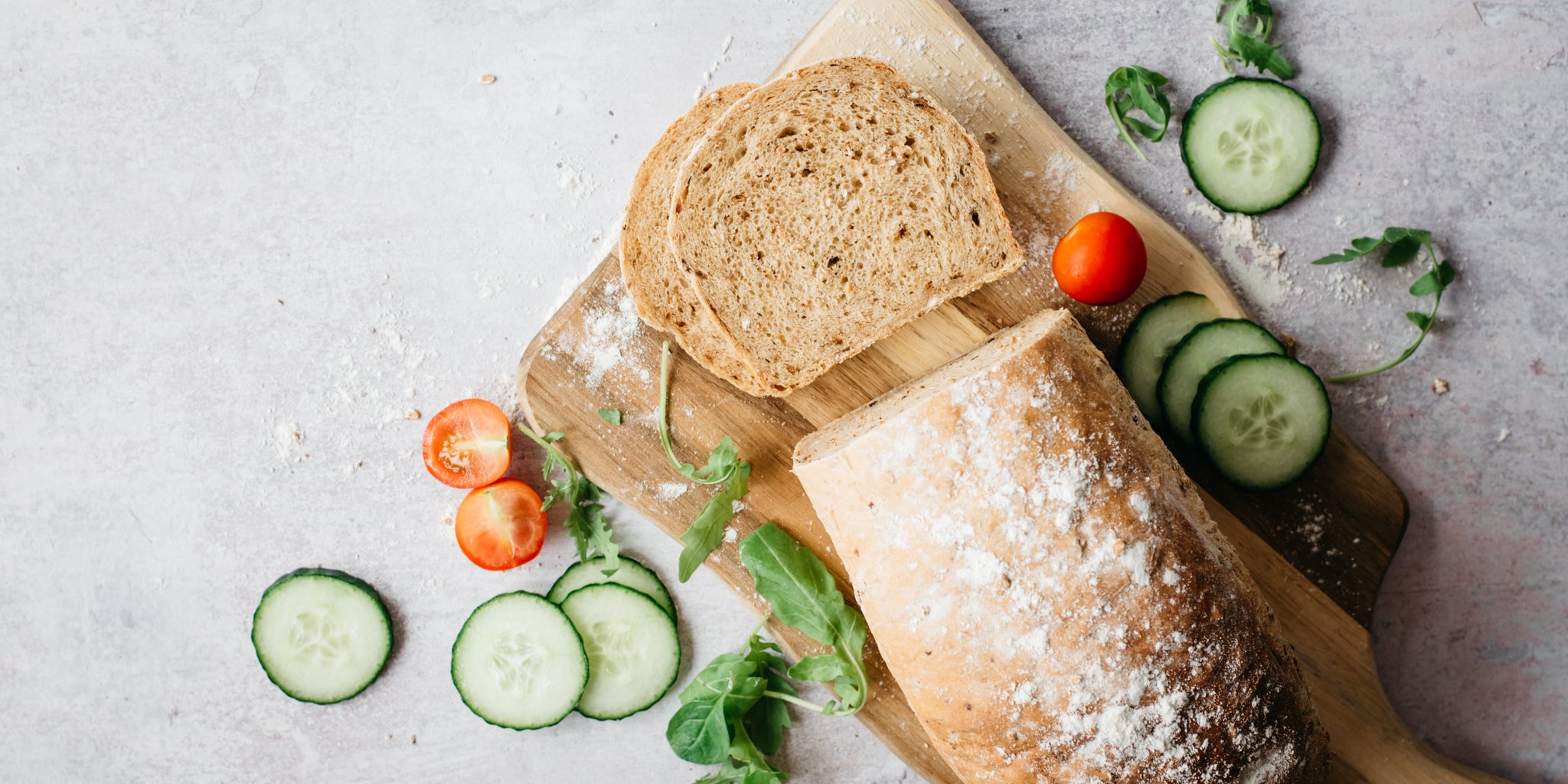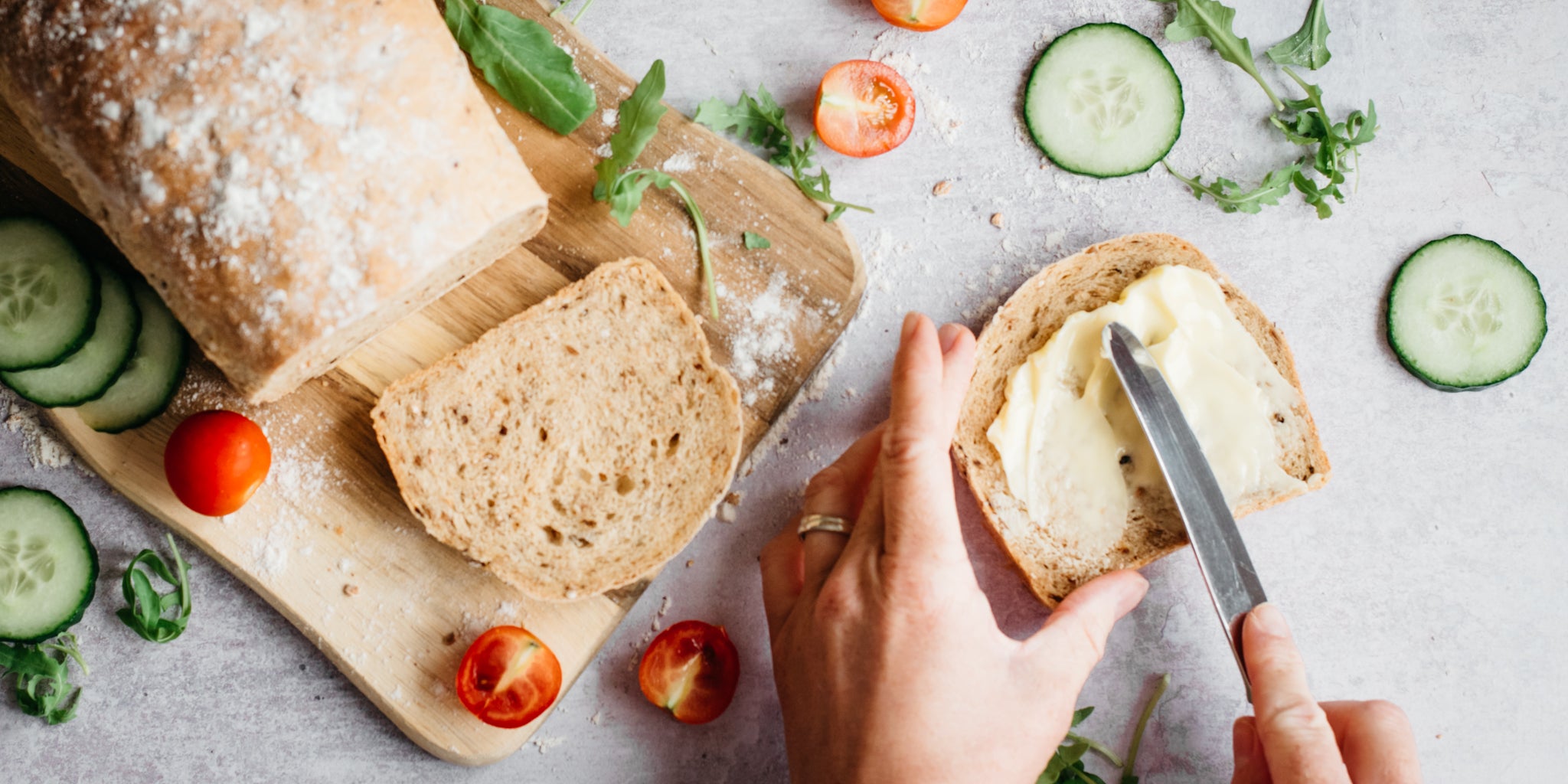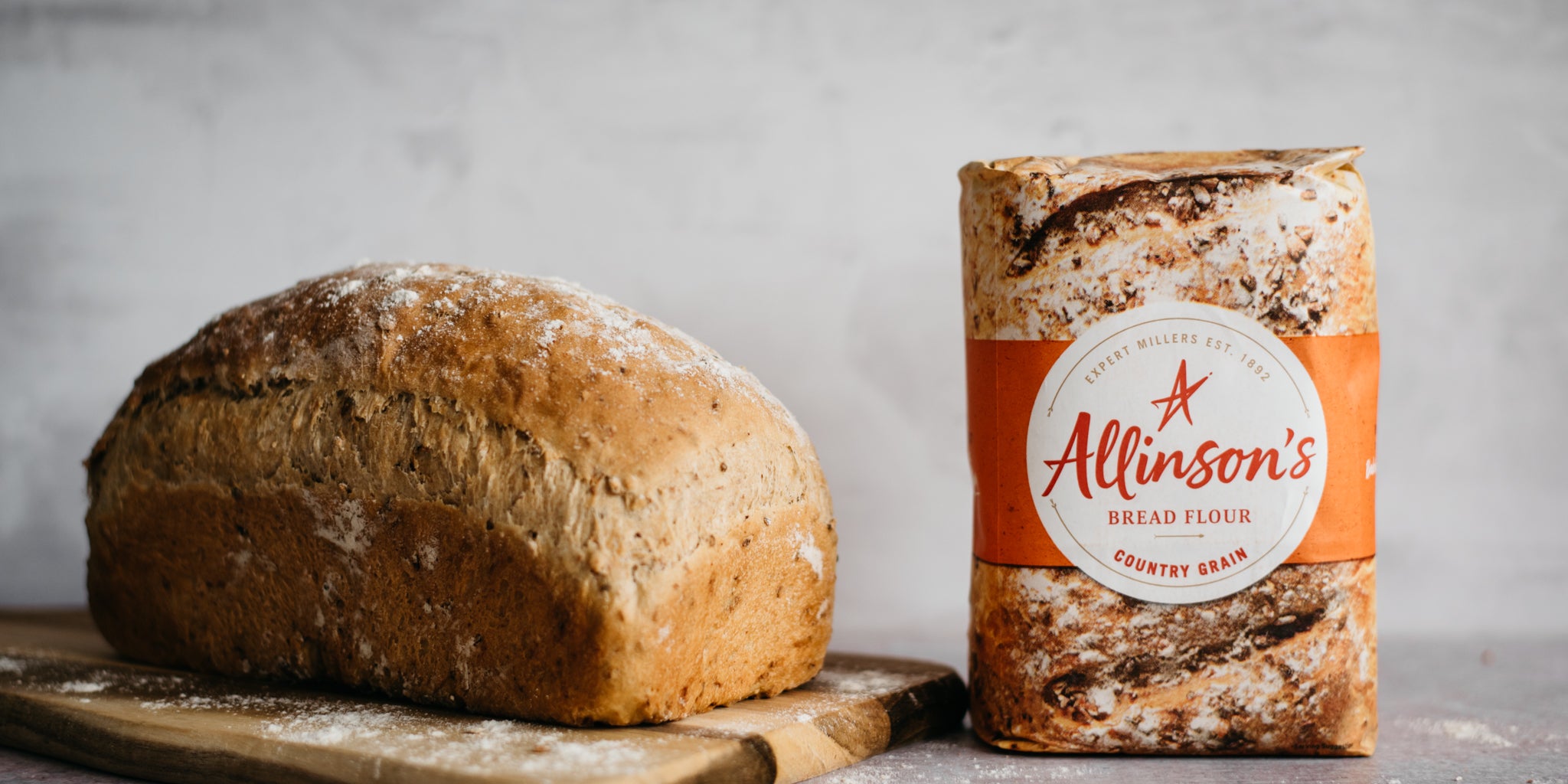 About the bake
This farmhouse loaf is a delicious hearty recipe which is great served with lashings of butter, or sliced and used for sandwiches.
You could even make your own raspberry jam and slather a good dollop of that on.
Our farmhouse bread recipe makes one delicious loaf, and serves around 8 people. If you are looking to make several loaves, just multiply the ingredients by two.
If you're a fan of this farmhouse bread recipe, try out our white bread rolls.
Method
Step 1:

Place the flour into a large bowl and add the salt and sugar. Add the yeast and stir gently until well combined. Mix the water and oil together.


Step 2:

Make a well in the centre of the flour mixture and add the oil and water. Mix together until a soft dough starts to form. This will take a couple of minutes. Turn the dough onto a lightly floured surface. Knead until smooth and elastic, this can take up to 10 minutes. This could also be done using a dough hook of your free-standing mixer.


Step 3:

Lightly grease a clean mixing bowl with little oil. Place the dough into the bowl, cover the bowl with oiled cling film or clean tea towel and leave to rise for about 1 hour or until doubled in size.


Step 4:

Knock back the dough by gently kneading just 5 times to get the air out. Mould into a smooth oval and lift into a lightly oiled 900g (23 x 13cm) loaf tin.


Step 5:

Cover the dough with oiled cling film or a damp tea cloth and leave to rise again in a warm place for about 45 minutes - 1 hour or until the dough has doubled in size.


Step 6:

Preheat the oven to 200°C, fan 180°C, gas mark 6.


Step 7:

Sprinkle the dough with a little flour to create a crisp, rustic coating on top of the bread. Place in the centre of the oven and bake for 30 - 35 minutes or until the bread is risen and golden brown and sounds hollow when tapped underneath.


Step 8:

Turn the bread out onto a wire rack as soon as possible to avoid a soggy crust on the bottom.

Ingredients
For the Loaf

500g

 Allinson's country grain bread flour

1 tsp

 

Salt

1 tsp

 Silver Spoon Caster Sugar

1 sachet

 Allinson's Easy Bake yeast or Allinson's Time Saver Yeast

2 tbsp

 

Walnut oil

300ml

 

Tepid water
Utensils
Mixing bowl

900g loaf tin (23x13cm)
Recipe Reviews
Love this bread even my 2 grandsons love it and they are only 8 and 3 yrs old making a batch this afternoon for their tea after school
Brilliant! Eating country grain bread with cheese for my lunch right now, still warm. This is the best bread I have made in my bread machine to date, after 12 months using it. I wish I had found this flour sooner.

Machine is cheapo Amazon Basics bread machine, using the default #1 program. All the other programs and recipes provided with the machine are utterly useless - I have tried them. The only way to use it to switch it on and press GO.

I followed the Allinson's country grain recipe ingredients exactly, apart from olive oil instead of walnut, and Sainsbury's fast-action yeast (1 sachet) instead of Allinson's.

The method I use: Have breakfast. Put salt and sugar in pan. Add the warm water. Swish it around until dissolved. Add oil and swish again. Mix yeast and flour together dry. Add it to pan. Put pan in machine and press GO. Bread will be ready for lunch.

Martin.
Very nice flour, I use a slightly different recipe as i leave out the sugar and add an extra tsp of yeast, plus 2.5 tsp sunflower oil ,a very tasty bake.
I love this flour and use a slightly different recipe to make 8 rolls. 500g country grain flour, 300ml tepid water, 25g Butter, 1 1/2 tsp sugar, 1 1/2 tsp salt. When the dough is ready I shape into 8 rolls (around 108g each) and bake at 210 fan for 18 minutes. They are fabulous and freeze quite well with 30 seconds in the microwave to defrost.
Best bread recipe, very easy to follow and delicious
Delighted with your Country Grain bread flour discovered last year as we were not going to shops to buy a granary loaf anymore. Got a second-hand breadmaking machine and haven't stopped making our own granary.
Ingredients
For the Loaf

500g

 Allinson's country grain bread flour

1 tsp

 

Salt

1 tsp

 Silver Spoon Caster Sugar

1 sachet

 Allinson's Easy Bake yeast or Allinson's Time Saver Yeast

2 tbsp

 

Walnut oil

300ml

 

Tepid water
Utensils
Mixing bowl

900g loaf tin (23x13cm)