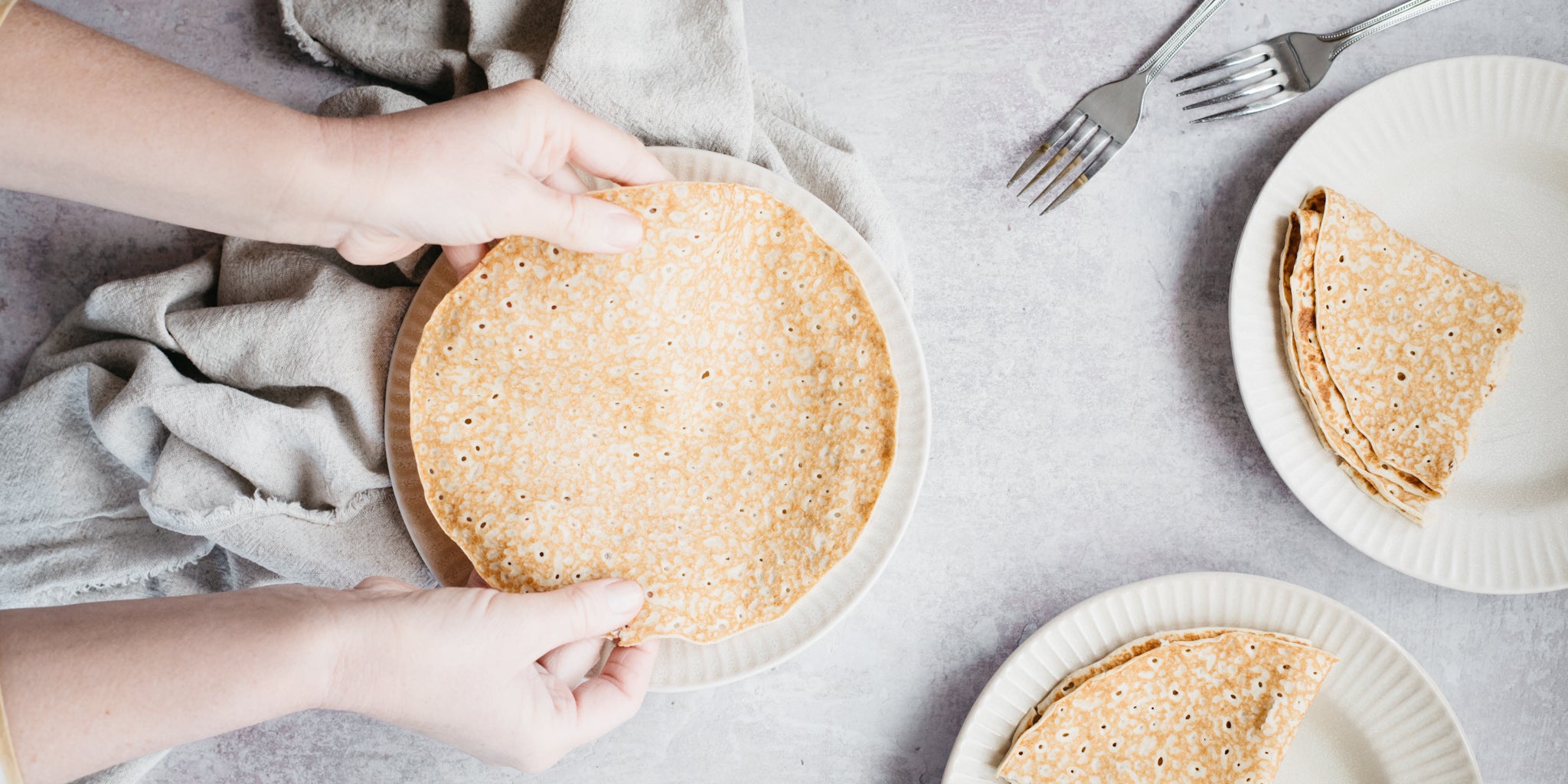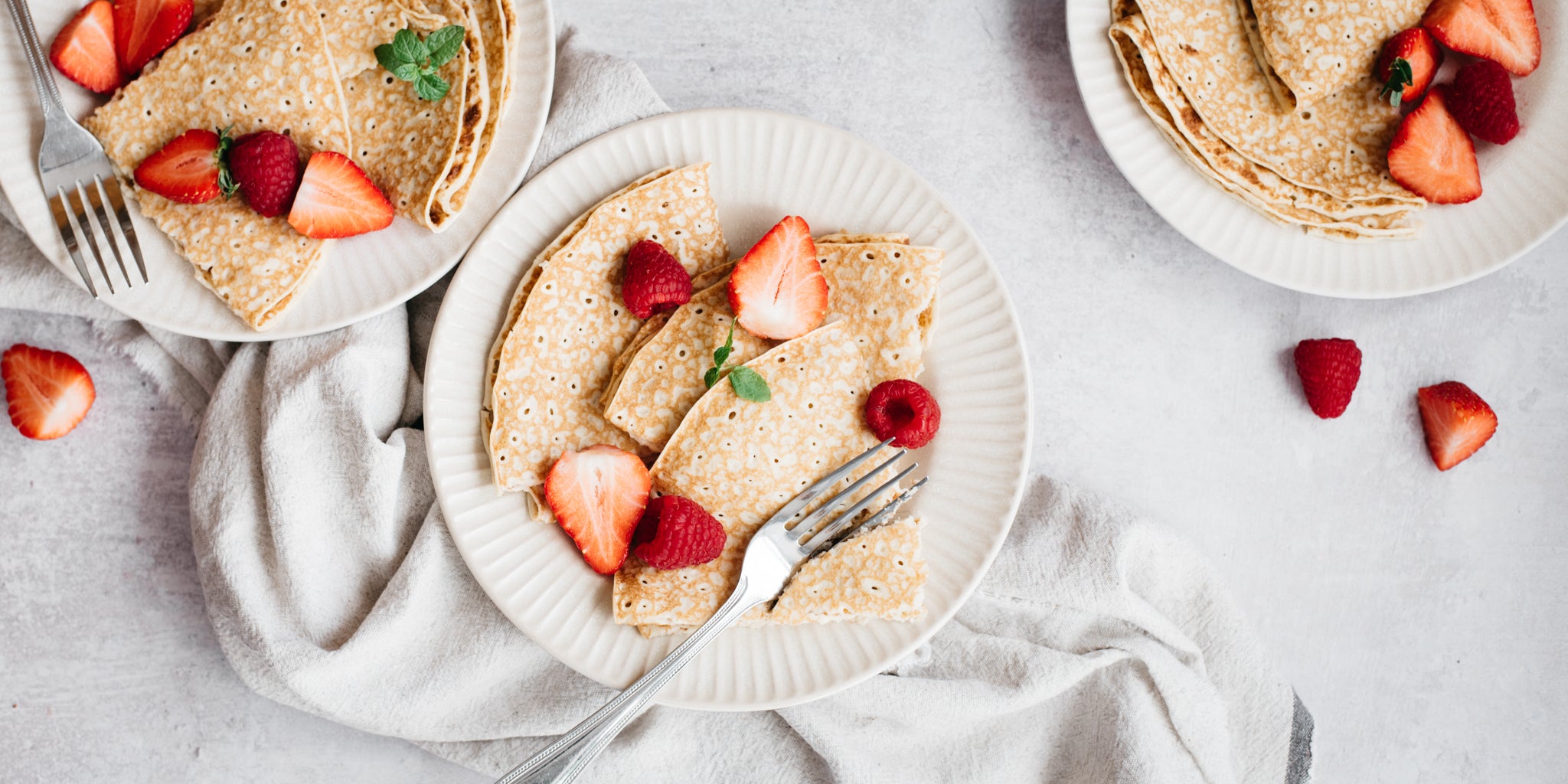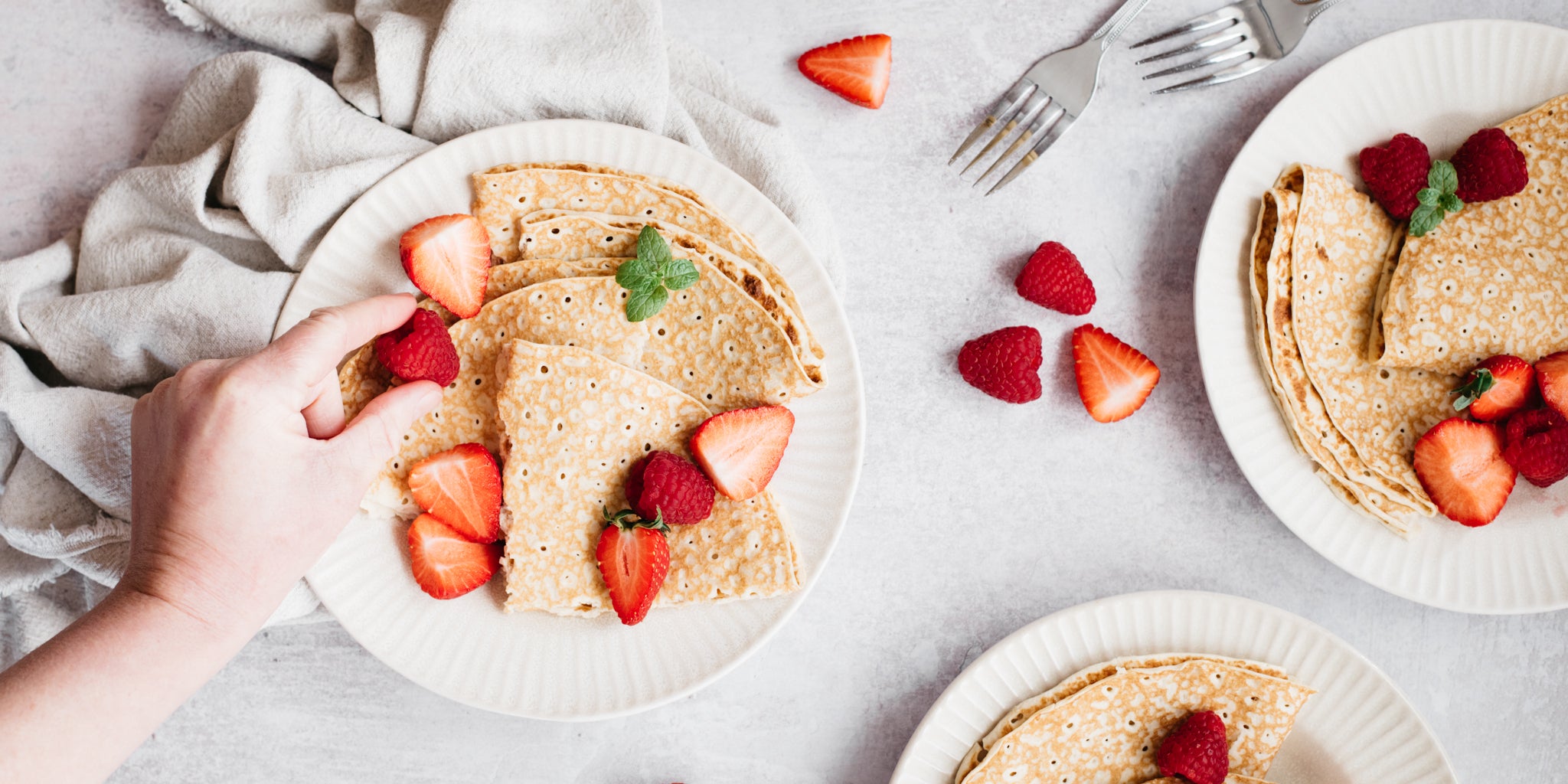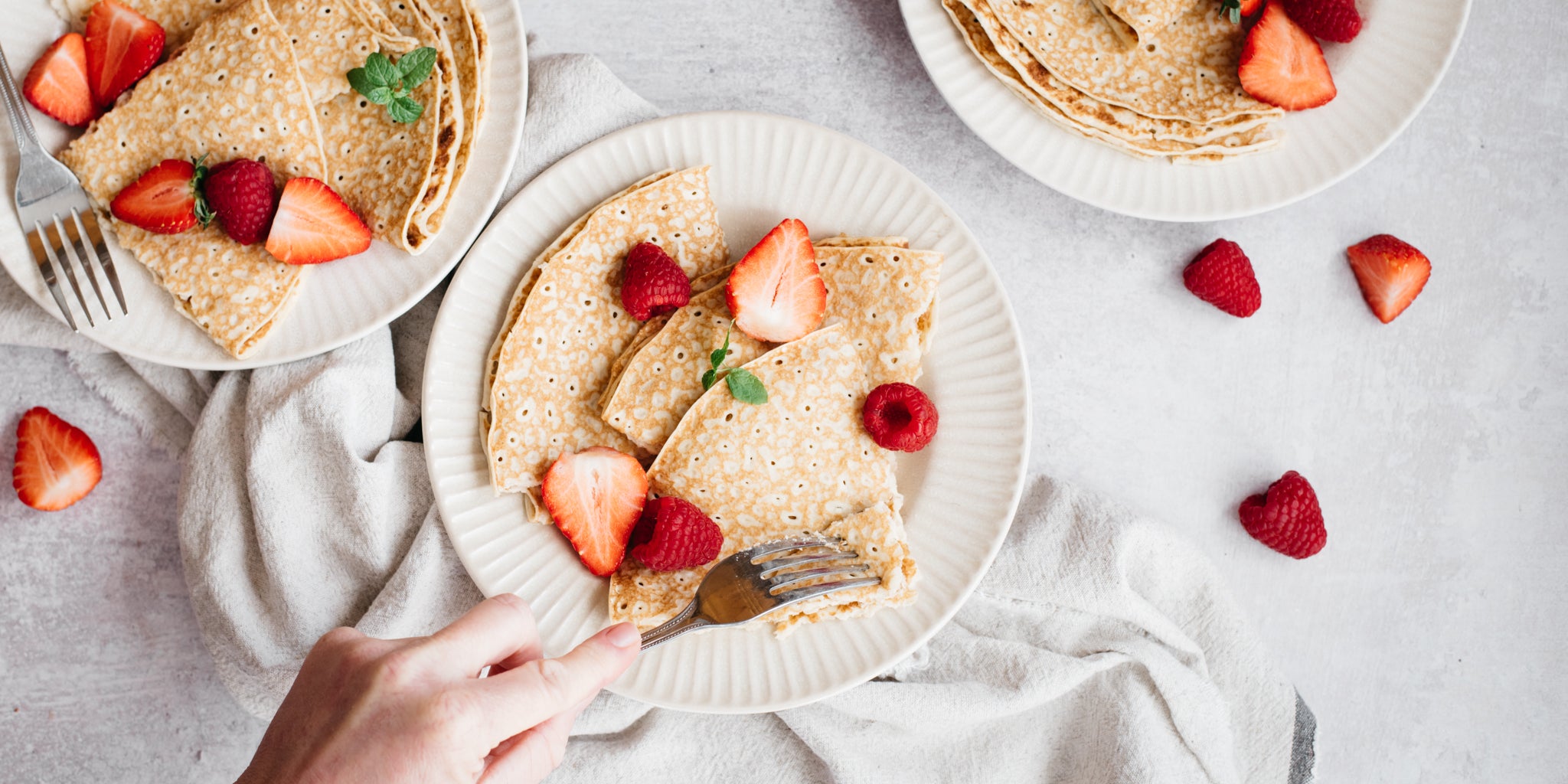 About the bake
We flippin' love these pancakes, because you can pile these pancakes high and not have the guilt of all the extra calories. For these simple low calorie pancakes, we've simply substituted some of the milk of a traditional pancake with water and we've used a low cal spray (1 cal per spray) instead of oil or butter to grease the pan which is a super easy way of reducing the calories per portion in this recipe.
Why not top these with freshly chopped fruit, a handful of berries, or a drizzle of peanut butter?
Method
Step 1:

In a jug, combine the milk and a little bit of water.


Step 2:

Sift the flour into a bowl and make a well in the middle. Break the 2 eggs into it. Begin whisking the eggs whilst incorporating some flour as go.


Step 3:

Form a smooth batter by gradually add the milk and water mixture. Whisk until this happens.


Step 4:

Heat a frying pan over a high heat with 2-3 sprays of 1 calorie spray until hot. Using a ladle, put 2 tbsp of batter in the centre of the pan.


Step 5:

Check when edges become loose and the batter has solidified, turn the pancake over (flip it if you dare!) and cook on the other side until golden.


Step 6:

We've topped ours with strawberries and raspberries for a slimming treat.

Ingredients
For the Batter

115g

 Allinson's plain white flour

2

 

Medium eggs

300ml

 

Skimmed milk

90ml

 

Water

1

 

1 cal spray (we've used fry light)

For the Decoration

Handful

 

Strawberries

Handful

 

Raspberries
Recipe Reviews
wish i read the reviews first. so watery, couldn't hold form. ended up making one large crepe
Ratios are off and the pancakes don't cook well.
Stuck to the pan and was basically an omelet
Too much liquid. Mixture stuck to non-stick pan and ended like mush. Got thrown in the bin and made my usual pancake recipe. Very disappointed.
This is regular pancake...there is nothing low calorie in this.
Ues protein powders instead of flour
Ingredients
For the Batter

115g

 Allinson's plain white flour

2

 

Medium eggs

300ml

 

Skimmed milk

90ml

 

Water

1

 

1 cal spray (we've used fry light)

For the Decoration

Handful

 

Strawberries

Handful

 

Raspberries