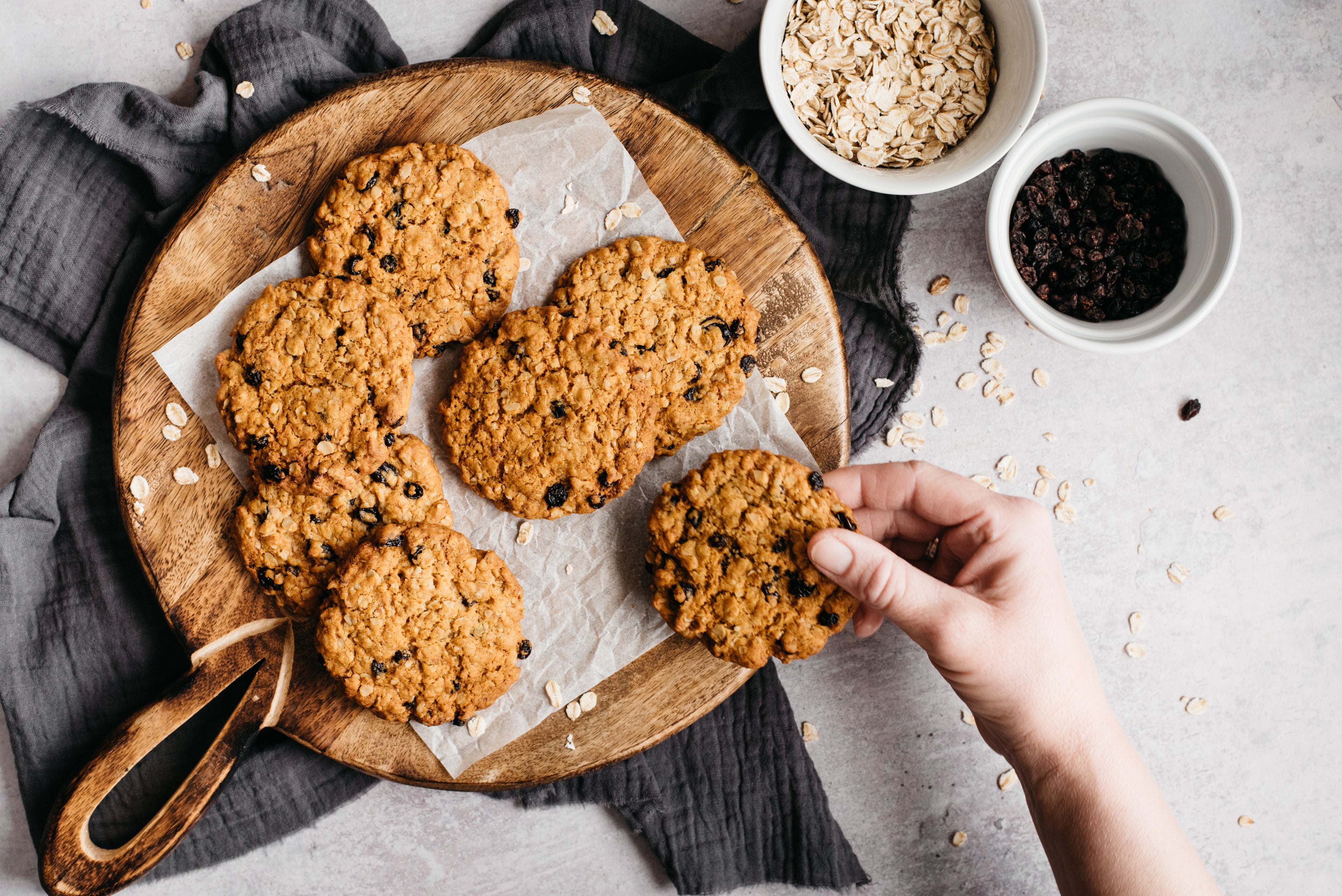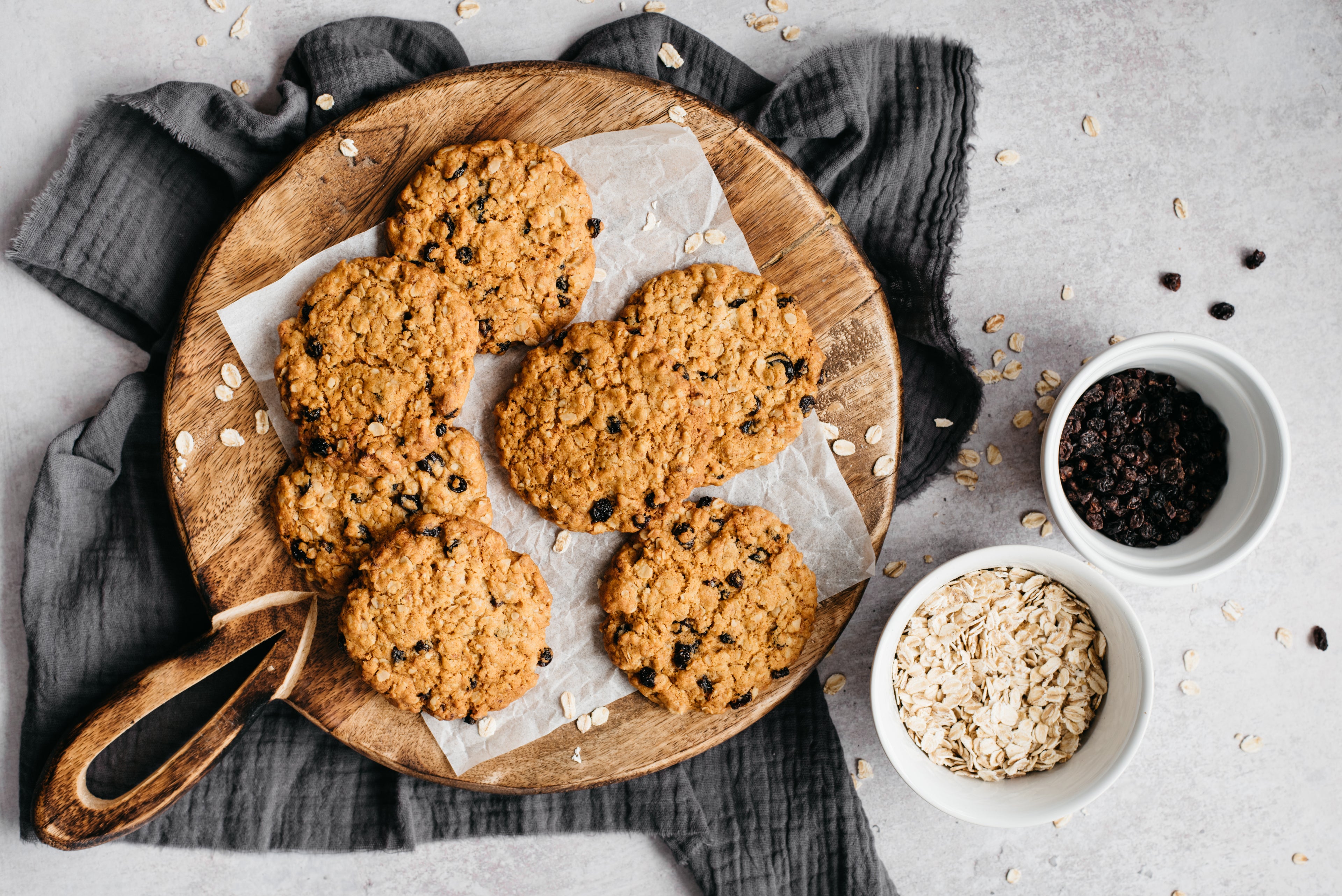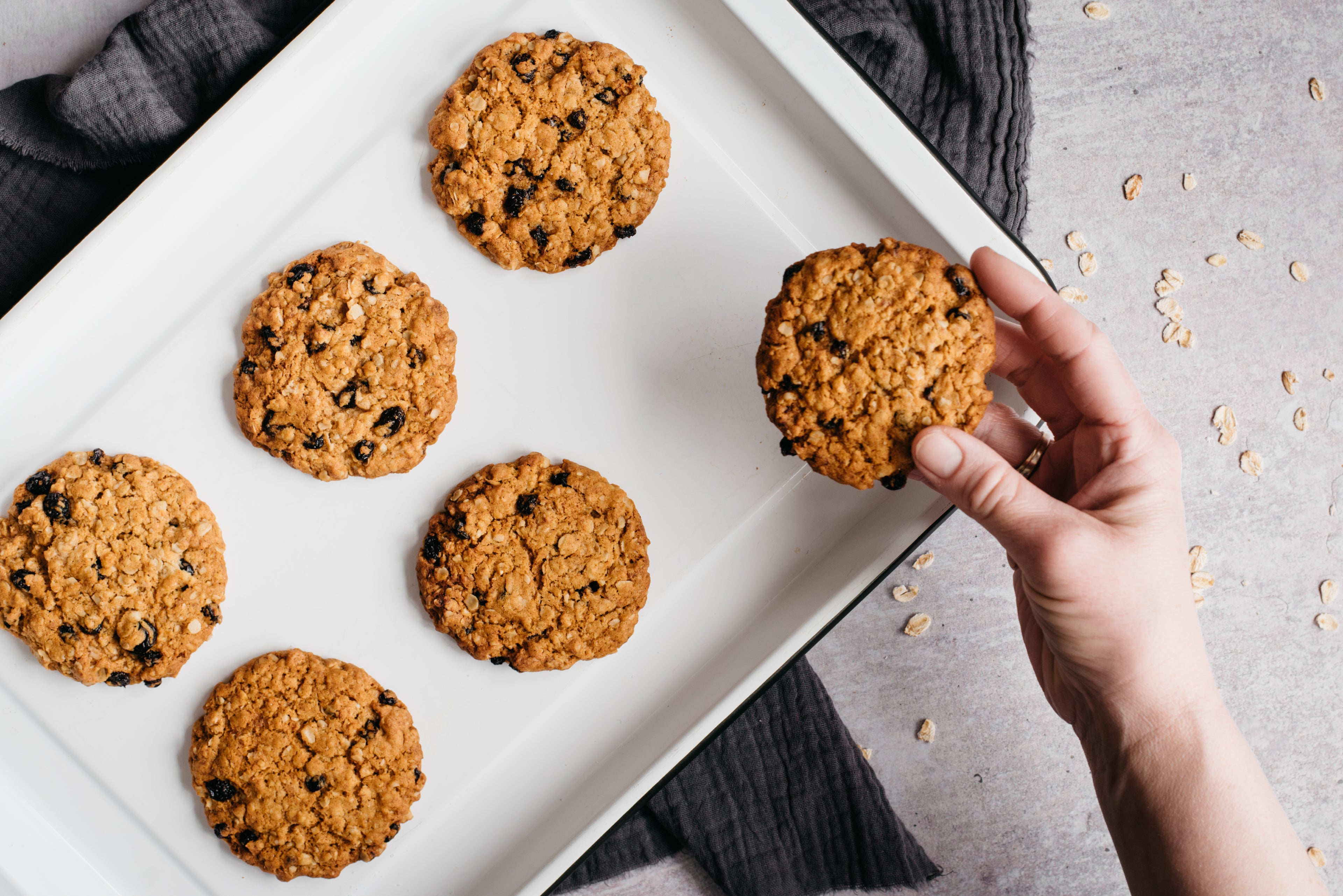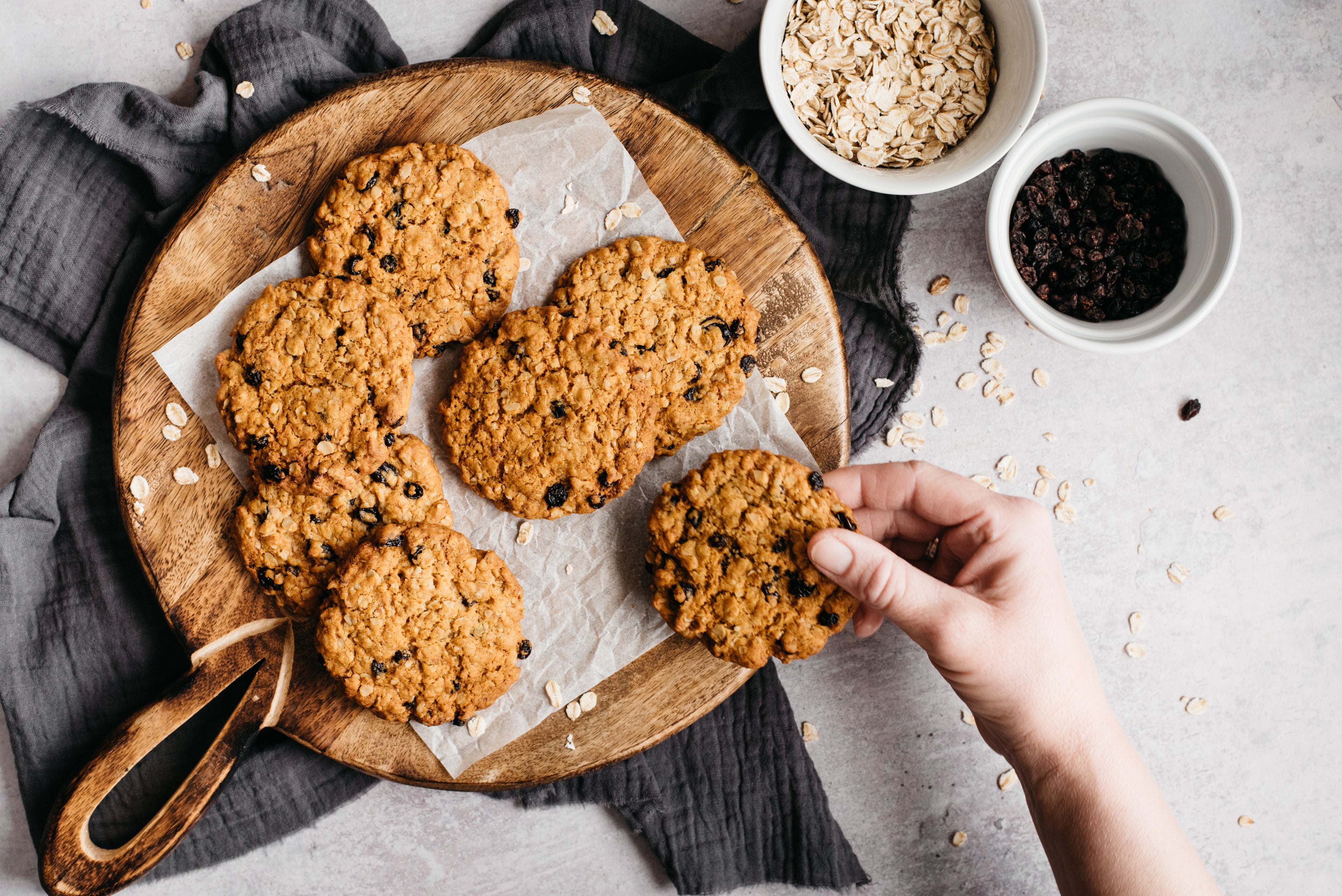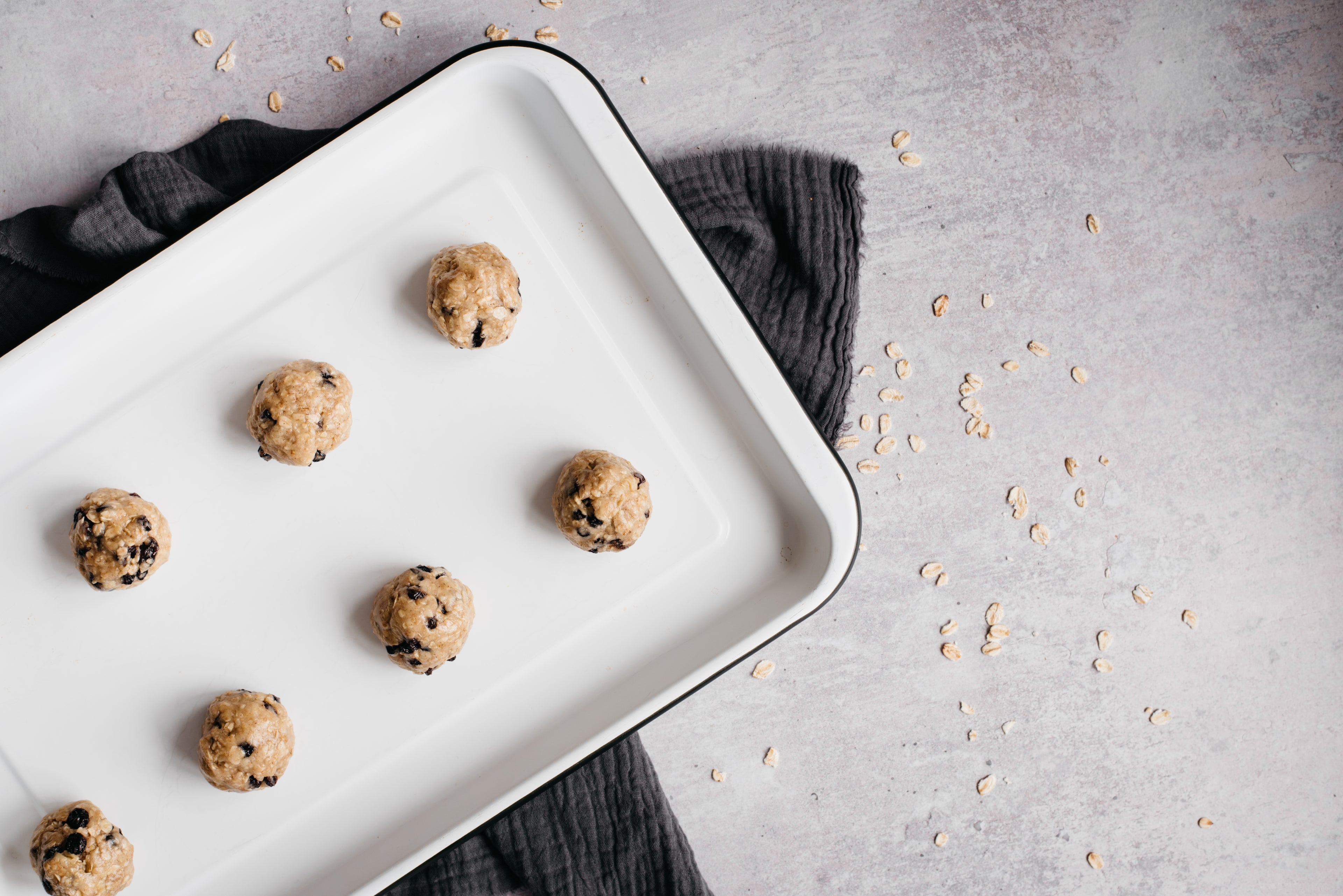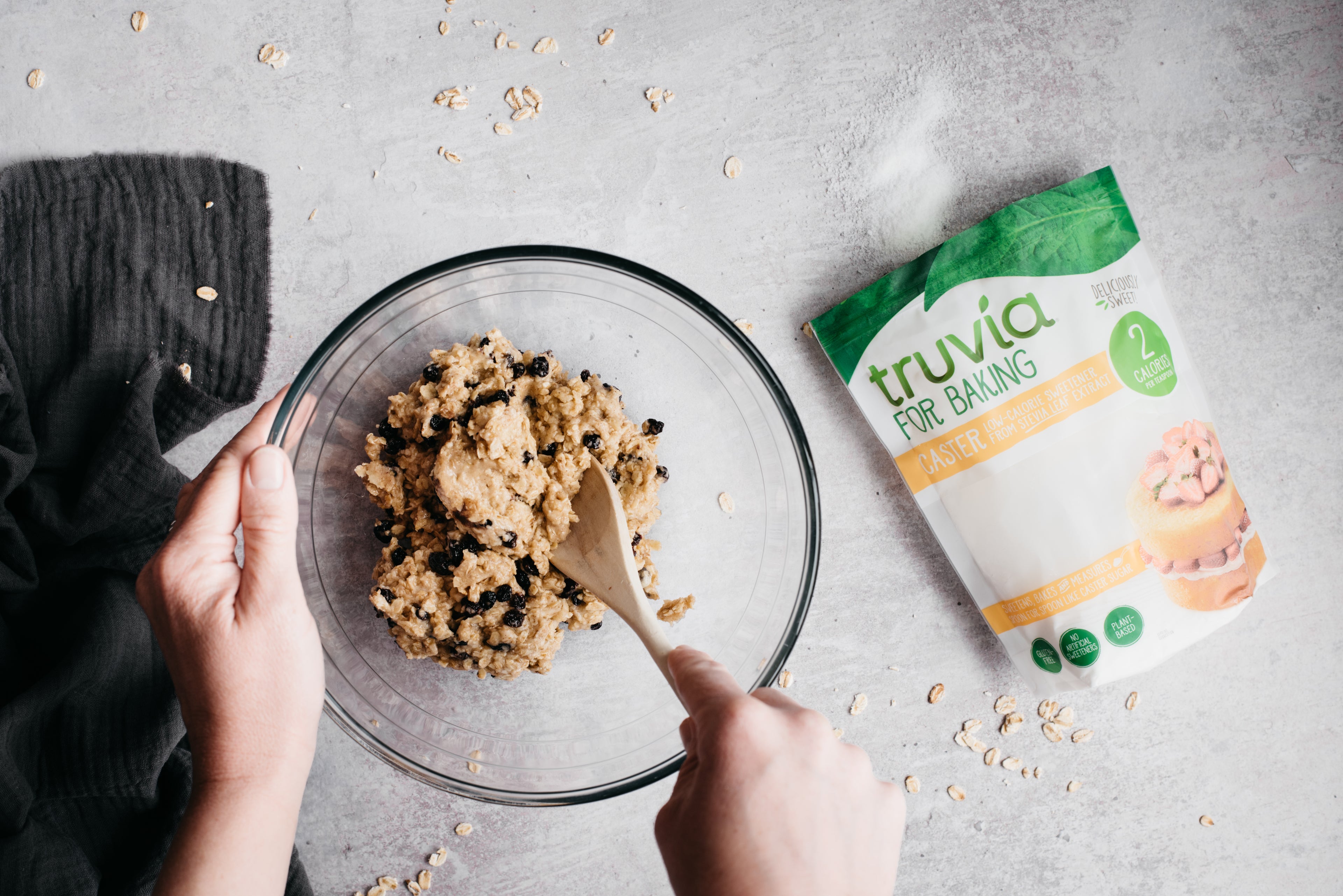 About our Low Sugar Oat & Raisin Cookies
Have your cookies and eat them, thank to our low sugar oat & raisin recipe, using Truvia For Baking. This no sugar, low calorie sweetener is a great alternative to using sugar - but we'll let you make that decision for yourself after all, the proof is in the pudding.
Top tip: chocolate chips or dried cherries can be used as an alternative to raisins.
What's different about these cookies?
This batch of cookies are made with Truvia for Baking Caster Low Calorie Sweetener.
These cookies are sweetened with golden syrup, and a handfuls of sweet raisins. Perfect when mixed in with oats, these cookies will come out of your oven wonderfully chewy and soft.
If you enjoyed this recipe and got a sweet tooth, why not try our low sugar shortbread recipe.
Method
Step 1:

Preheat the oven to 180C/ 160C fan/ Gas 4. Line two baking trays with baking parchment.

Step 2:

Melt the butter, syrup and milk in a small pan and place the remaining dried ingredients into a bowl.

Step 3:

Allow the butter mixture to cool slightly, pour over the dry ingredients, then gently stir to bring the mixture together.

Step 4:

Roll the cookie mixture into even sized balls then place on the baking trays, leaving 4cm between each cookie. Press down lightly on each cookie to flatten slightly.

Step 5:

for 12-15 minutes, or until the edges are golden.

Step 6:

Remove from the oven and leave to cool on the trays for 5 minutes, then place the cookies onto a wire rack to cool completely.
Ingredients
For the cookies

75g

 

Butter

1 tbsp

 

Golden syrup

2 tbsp

 

Semi-skimmed milk

75g

 Allinson's Plain White Flour

1 tsp

 

Baking powder

1/2 tsp

 

Bicarbonate of soda

75g

 

Porridge oats

50g

 

Raisins

50g

 

Truvia for Baking - Caster

1/2 tsp

 

Ground cinnamon
Nutritional Information
per 28g
100cal

 

Energy

5g

 

Fat

2.9g

 

of which Saturates

16g

 

Carbohydrates

4.6g

 

of which Sugars

1.6g

 

Protein

0.22g

 

Salt
We'd love a slice of advice.
Was it yum? Did the recipe work well? Did you customise the recipe?
Ingredients
For the cookies

75g

 

Butter

1 tbsp

 

Golden syrup

2 tbsp

 

Semi-skimmed milk

75g

 Allinson's Plain White Flour

1 tsp

 

Baking powder

1/2 tsp

 

Bicarbonate of soda

75g

 

Porridge oats

50g

 

Raisins

50g

 

Truvia for Baking - Caster

1/2 tsp

 

Ground cinnamon
Nutritional Information
per 28g
100cal

 

Energy

5g

 

Fat

2.9g

 

of which Saturates

16g

 

Carbohydrates

4.6g

 

of which Sugars

1.6g

 

Protein

0.22g

 

Salt