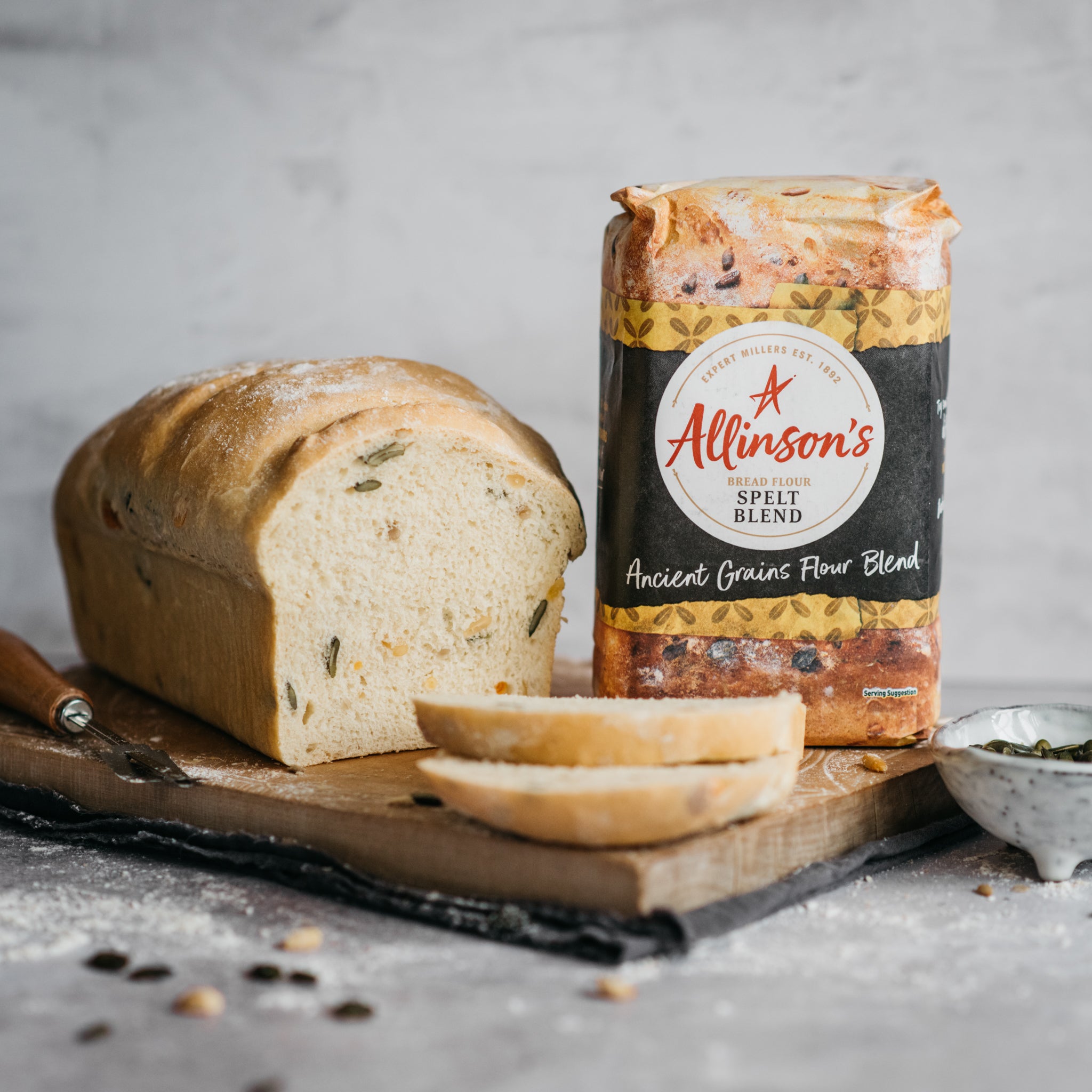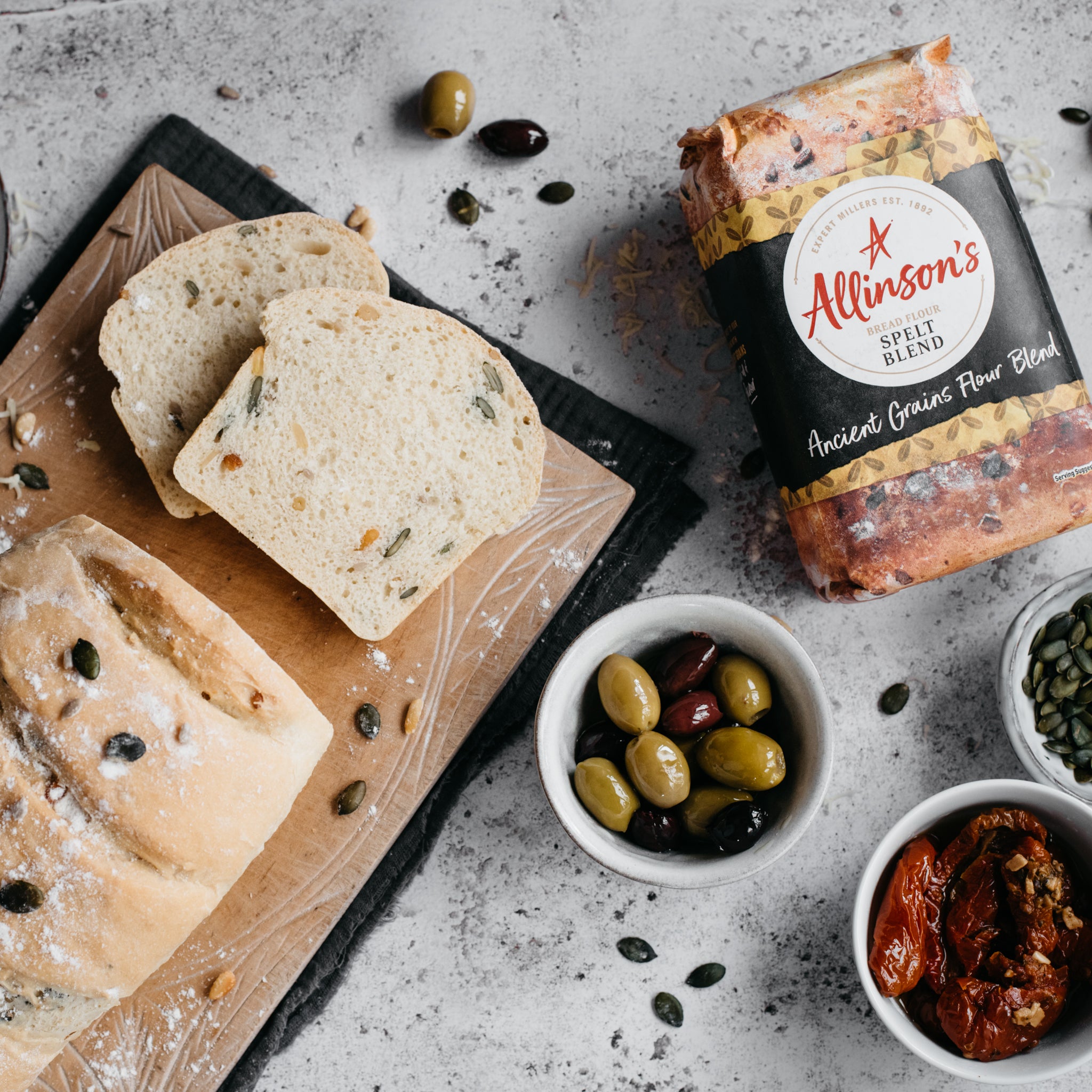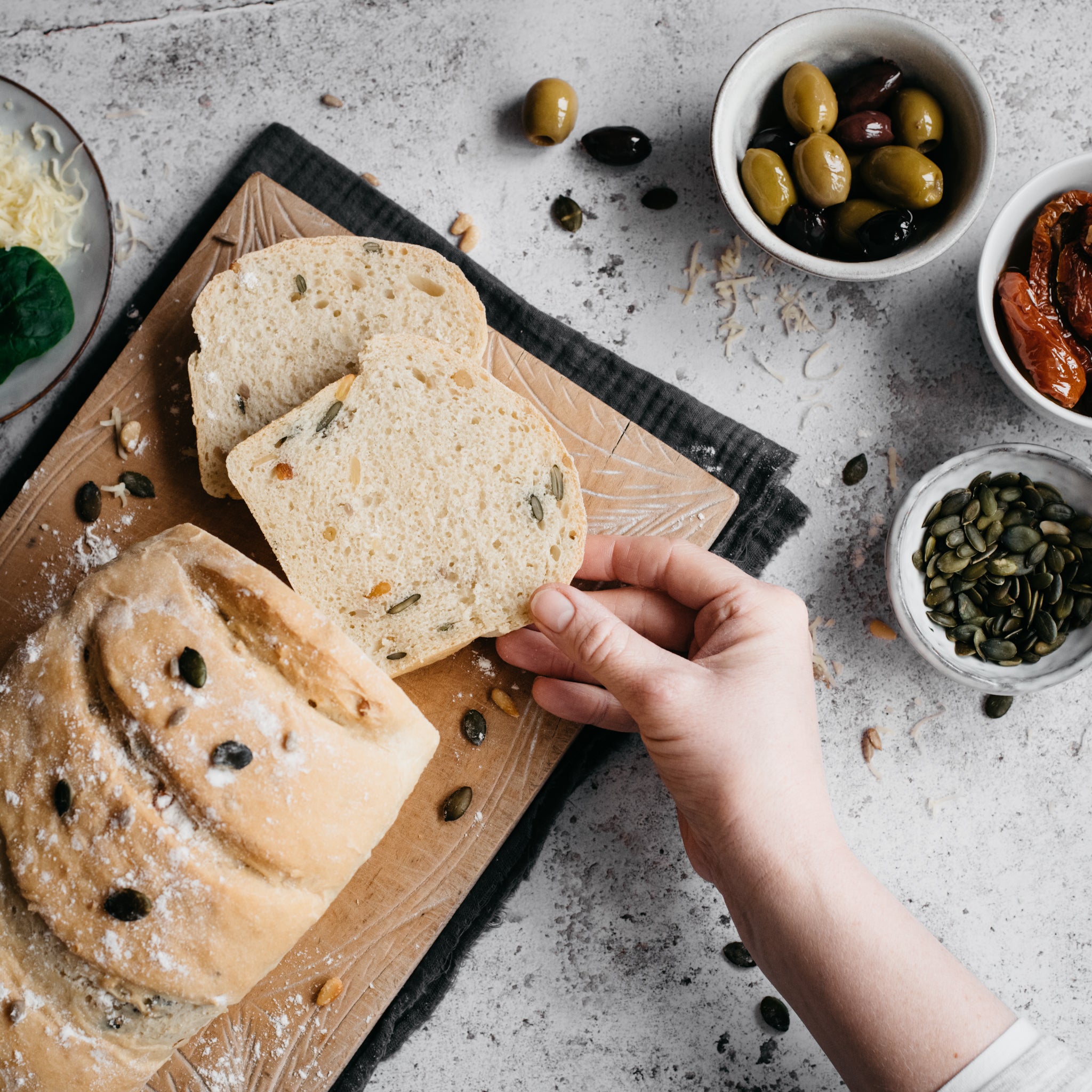 About the bake
You'd be nuts not to give this spelt bread recipe a go.
A beautiful, soft mellow flavoured spelt loaf crafted with Allinson's Ancient Grain Spelt Flour. A fresh slice of this slathered in creamy butter is pure bliss. Or alternatively paired with delectable nibbles such as olives and sundried tomatoes, makes this loaf the perfect dinner party starter.
Method
Step 1:

Grease a 2lb loaf tin (900g) with greaseproof/parchment paper.

Step 2:

Preheat the oven to 220°c (200°C fan/gas mark 7)

Step 3:

Mix together the flour, yeast, salt, and nuts and seeds in a large bowl.

Step 4:

Mix together the oil and water and add to the flour, stirring until the mixture sticks together. Knead in the bowl for just a few minutes until smooth.

Step 5:

Put the dough in the prepared tin and make 3 slits in the surface with a sharp knife. Sprinkle with pine nuts and seeds and dust with a little spelt flour.

Step 6:

Cover and leave in a warm place until the dough has doubled in size. This could take about 2 hours in a warm kitchen.

Step 7:

Bake for 25 minutes, then turn the oven down to 200°C (180°C fan/gas mark 6) for a further 25 minutes or until golden brown and the underside sounds hollow when tapped. Turn out and cool on a wire rack.
Ingredients
For the bread

500g

 Allinson's Ancient Grain Spelt Flour Blend

7g

 Allinson's Easy Bake Yeast

1 tsp

 

Salt

25g

 

Pine nuts

50g

 

Sunflower or Pumpkin Seeds

50ml

 

Extra Virgin Olive Oil

300ml

 

Lukewarm Water

A Handful

 

Seeds & Pine Nuts
Recipe Reviews
Made this for the first time just today, absolutely delicious.
Ingredients
For the bread

500g

 Allinson's Ancient Grain Spelt Flour Blend

7g

 Allinson's Easy Bake Yeast

1 tsp

 

Salt

25g

 

Pine nuts

50g

 

Sunflower or Pumpkin Seeds

50ml

 

Extra Virgin Olive Oil

300ml

 

Lukewarm Water

A Handful

 

Seeds & Pine Nuts