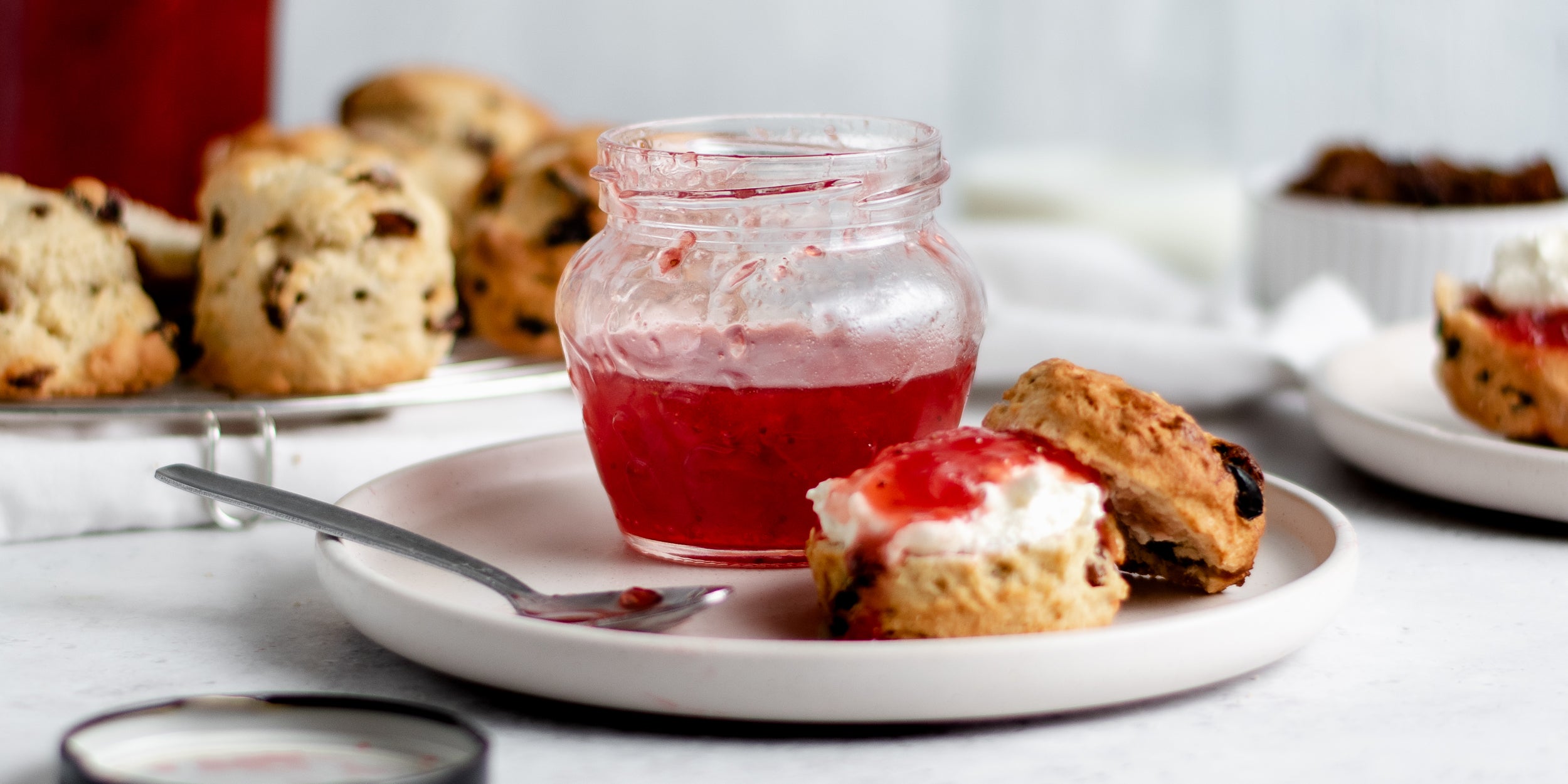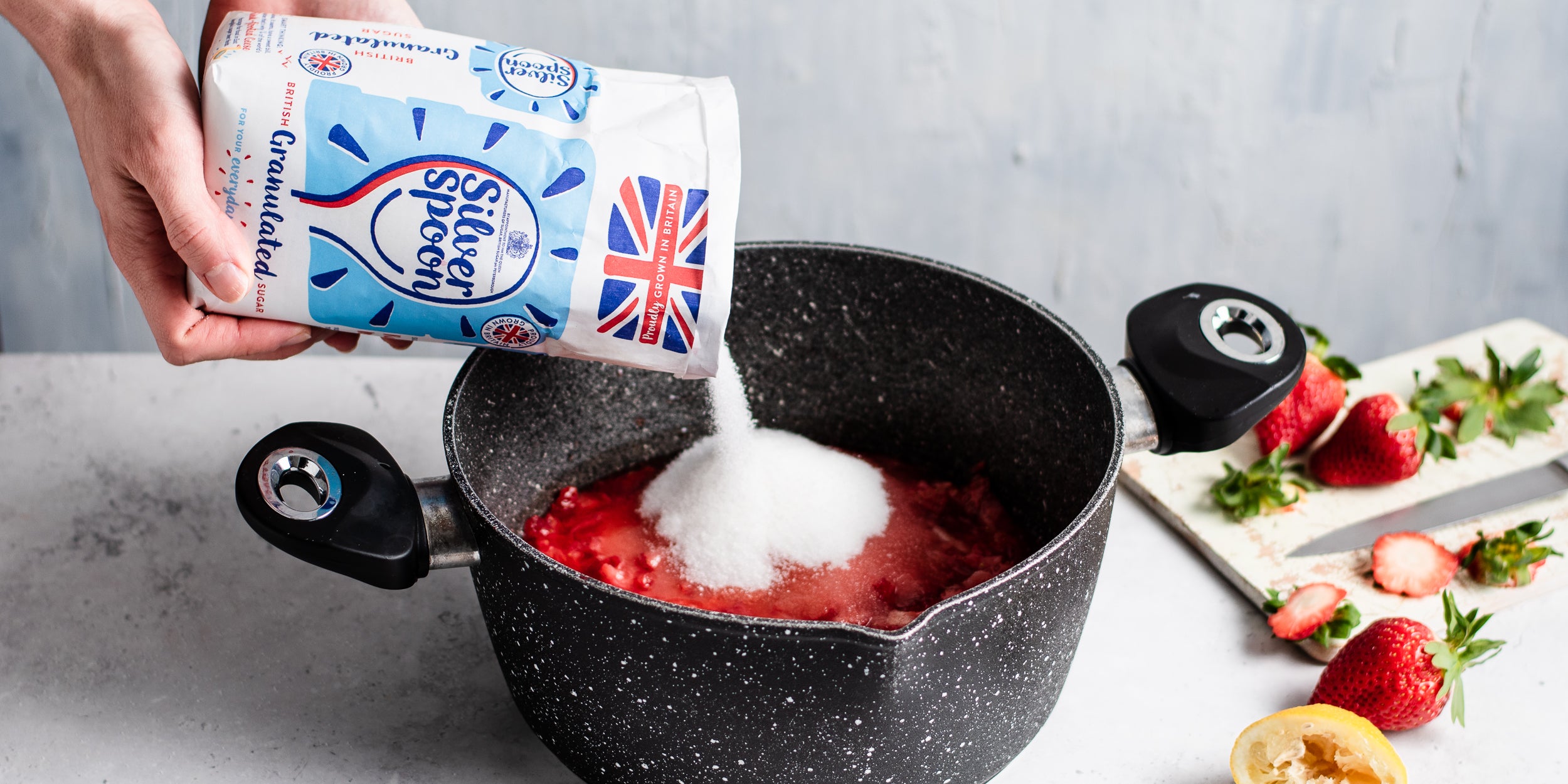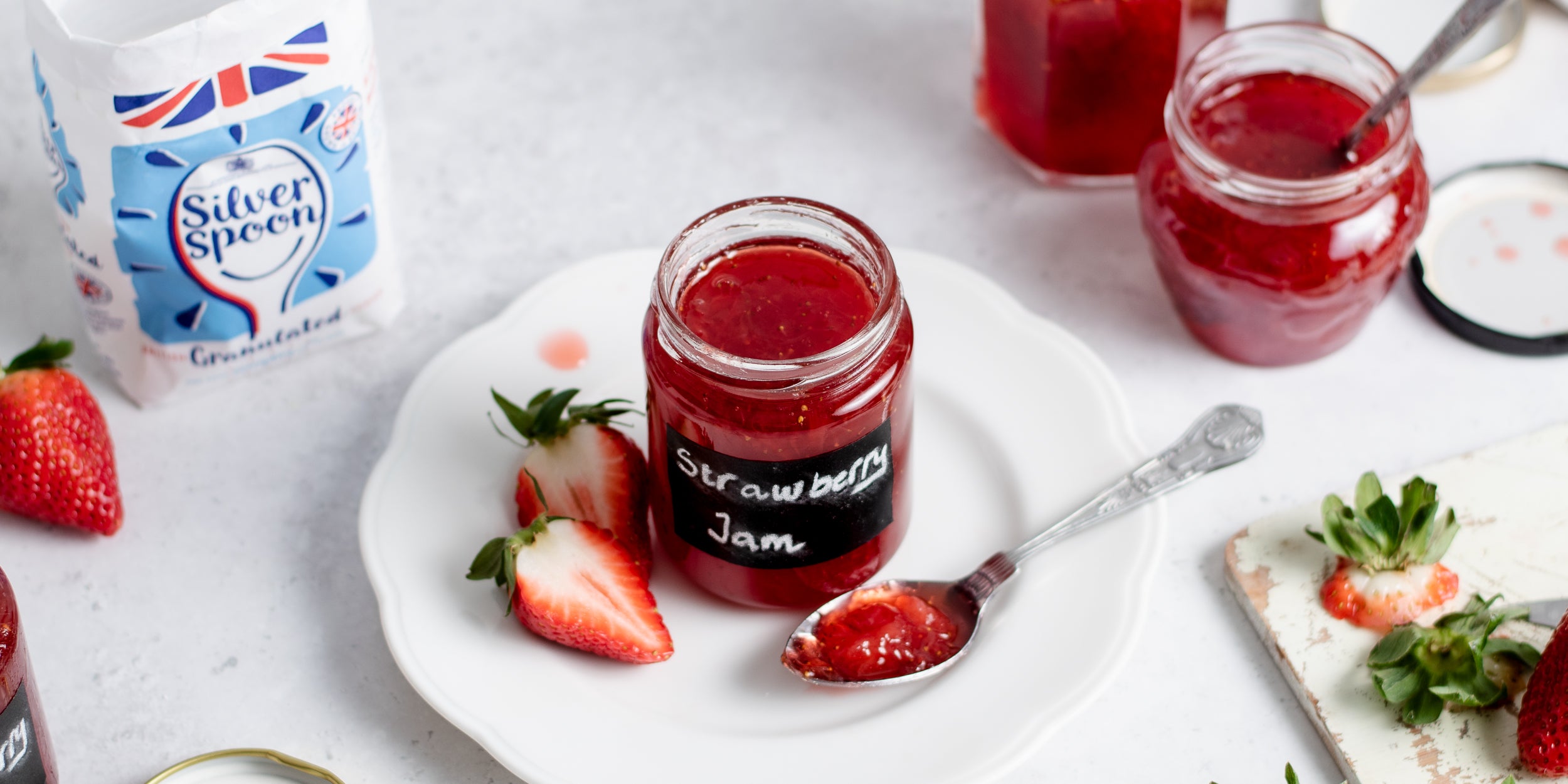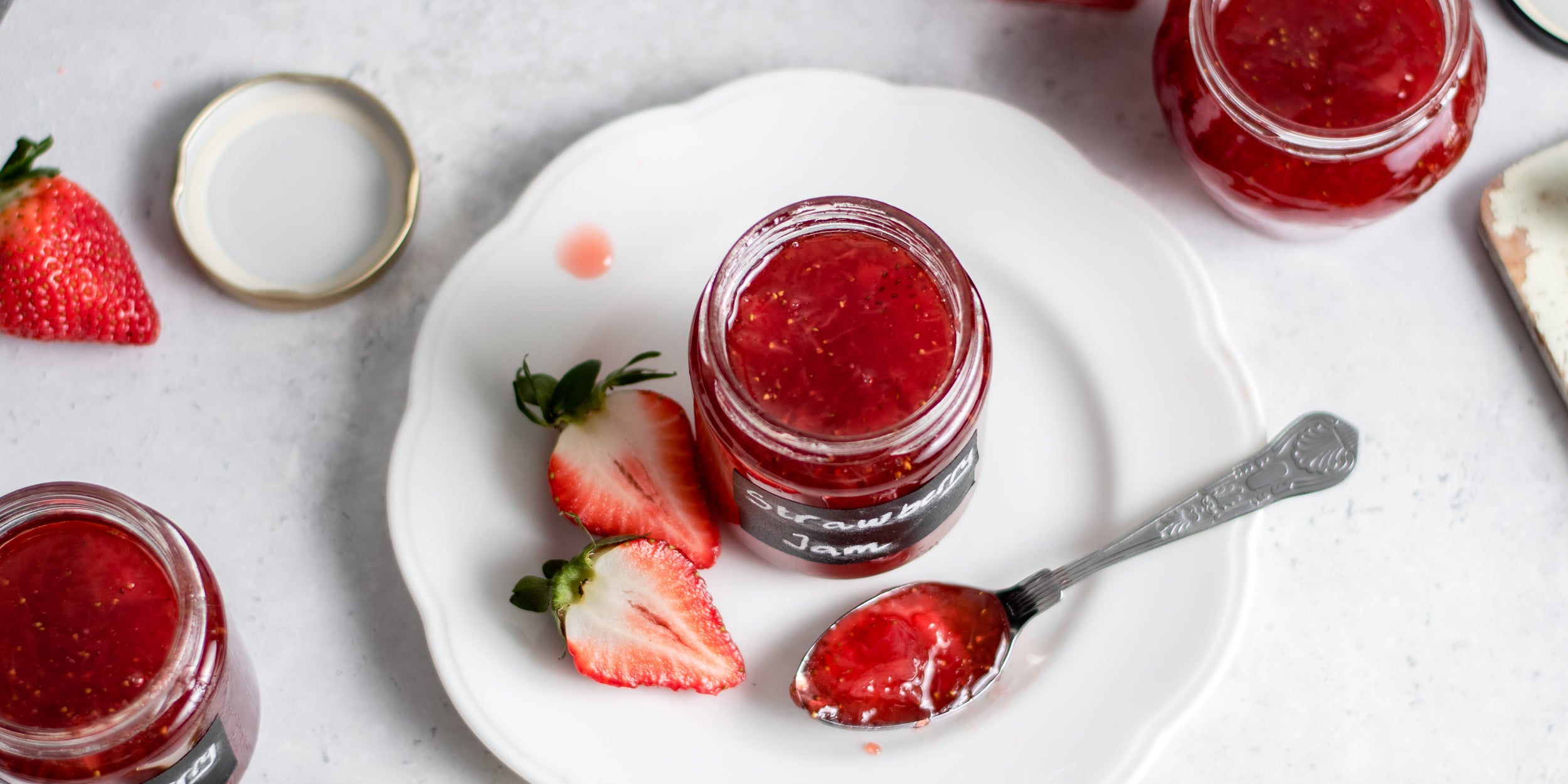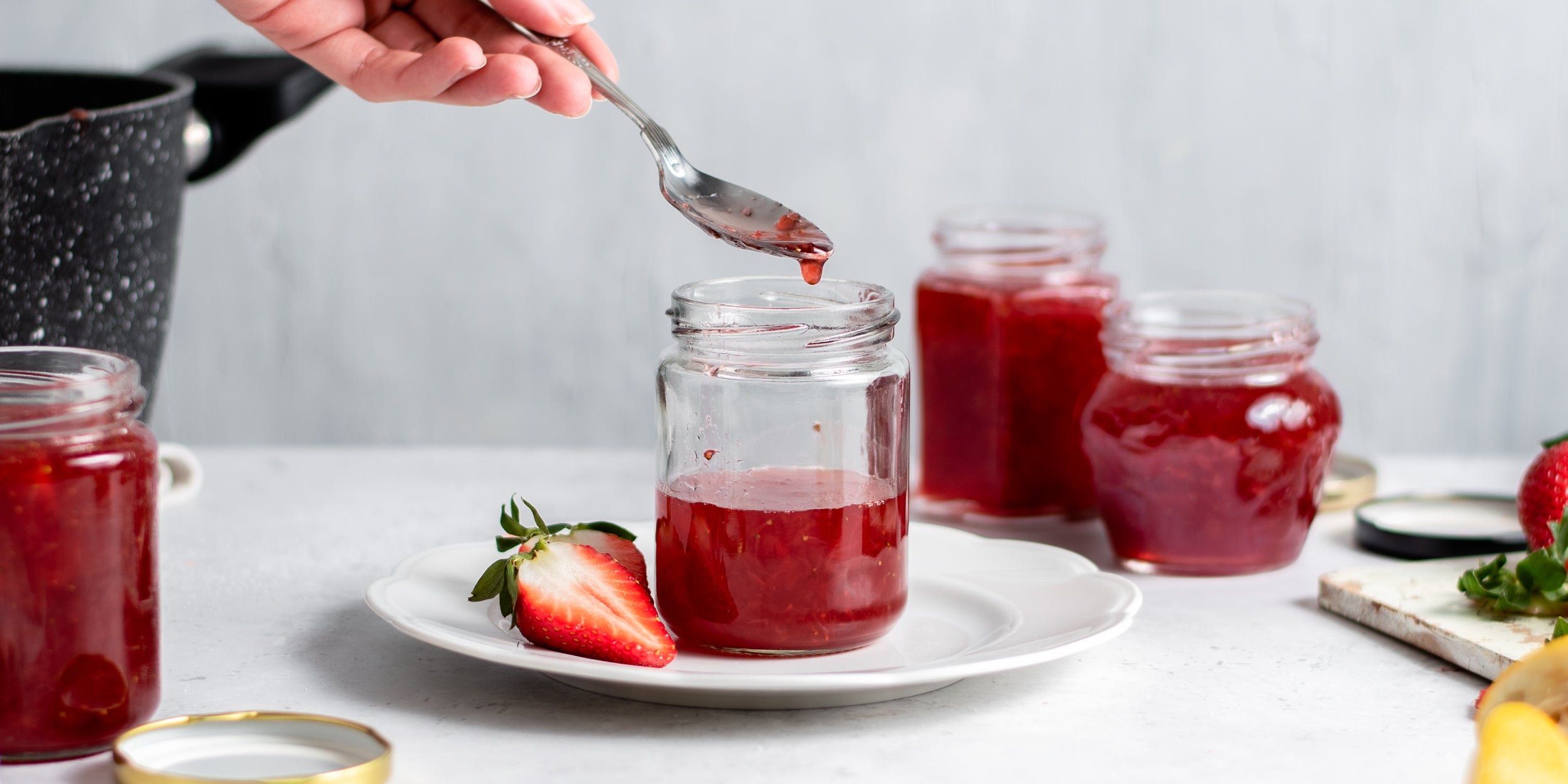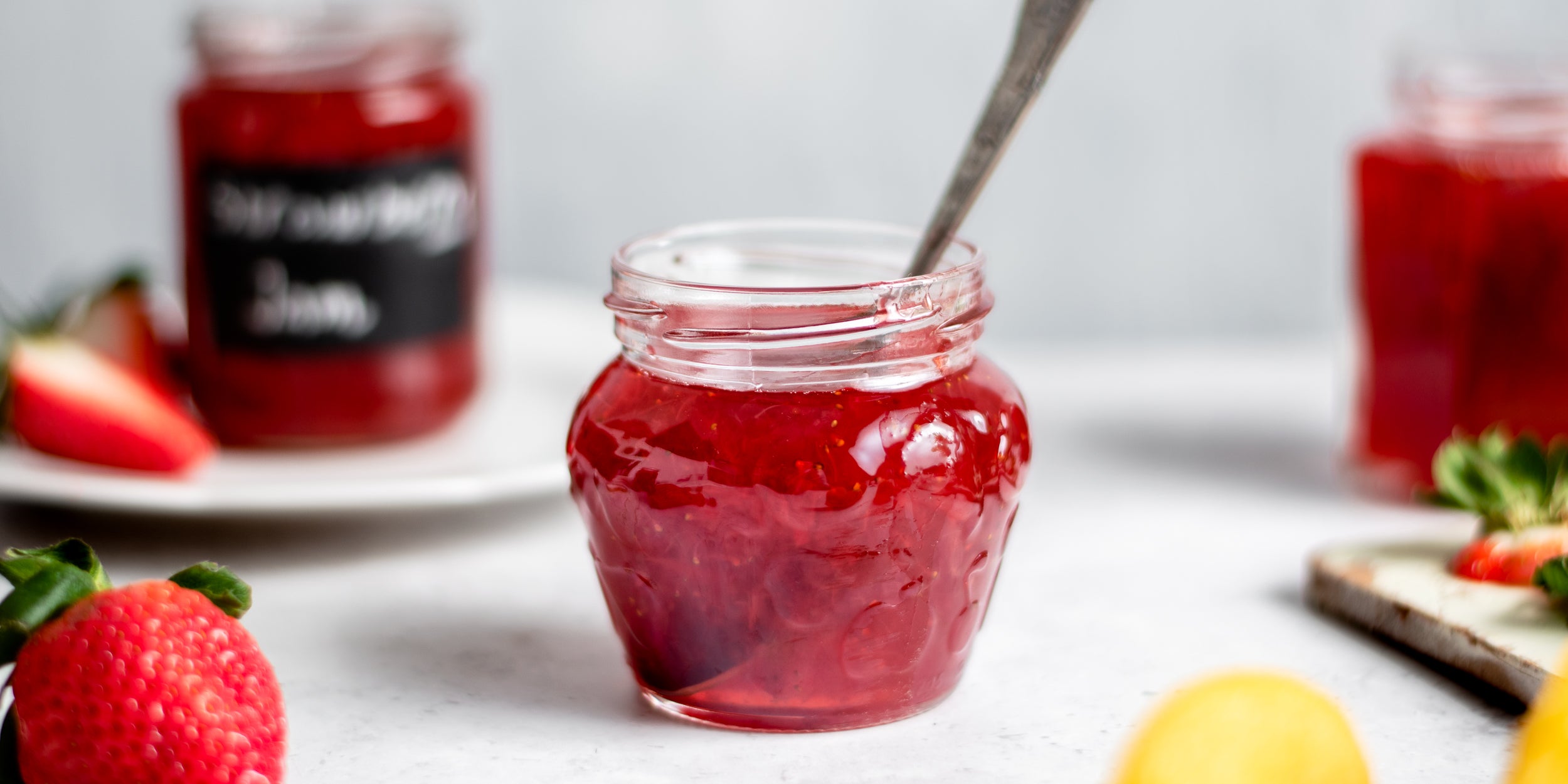 About the bake
The sweetest, jammiest Strawberry jam there ever was - thanks to Silver Spoon White Granulated Sugar you can create your own homemade jam which is glossy, gloopy and perfect smothered on your oven fresh scones. Making your own easy Strawberry Jam at home is a great condiment to store ready to whip out as the perfect accompaniment for so many things. Whether it's a slice of toast and a cuppa, to a four-tiered Victoria Sponge this Jubilee - elevate your bakes with homemade jam this Summer.
Don't just stop at Strawberry. Pick and pack your seasonal fruits into any jam you fancy, whether its a sweet slather of some Apricot Jam on your toasted teacake, or a small spread of spicy Chilli Jam on your cheese crackers - get jammin' with Silver Spoon Sugar.
Method
Step 1:

Prepare the fruit and crush thoroughly. Add the lemon juice and the sugar.

Step 2:

Heat slowly until dissolved, stirring occasionally. Add a small knob of butter or margarine to reduce foaming.

Step 3:

Bring quickly to a full rolling boil and boil rapidly for 2 minutes, stirring occasionally.

Step 4:

Remove from the heat and stir in the apple pectin – skim if necessary.

Step 5:

Allow to cool slightly to prevent the fruit from floating. Pot and cover in the usual way.
Ingredients
For The Jam

1.1kg

 

Strawberries

3 tbsp

 

Juice of one whole lemon

1.4kg

 Silver Spoon White Granulated Sugar

125ml

 

Apple pectin

1 tbsp

 

Butter (unsalted)
Utensils
Large preserving pan

Sterlised jars and lids
Recipe Reviews
I used the Jam Sugar, no lemon or pectin! Followed the steps…needed 3 minutes rapid boil. Came out perfectly - not too sweet, but very delicious
Fantastic jam . Will try the scones to go with the jam .
Renate
Ingredients
For The Jam

1.1kg

 

Strawberries

3 tbsp

 

Juice of one whole lemon

1.4kg

 Silver Spoon White Granulated Sugar

125ml

 

Apple pectin

1 tbsp

 

Butter (unsalted)
Utensils
Large preserving pan

Sterlised jars and lids