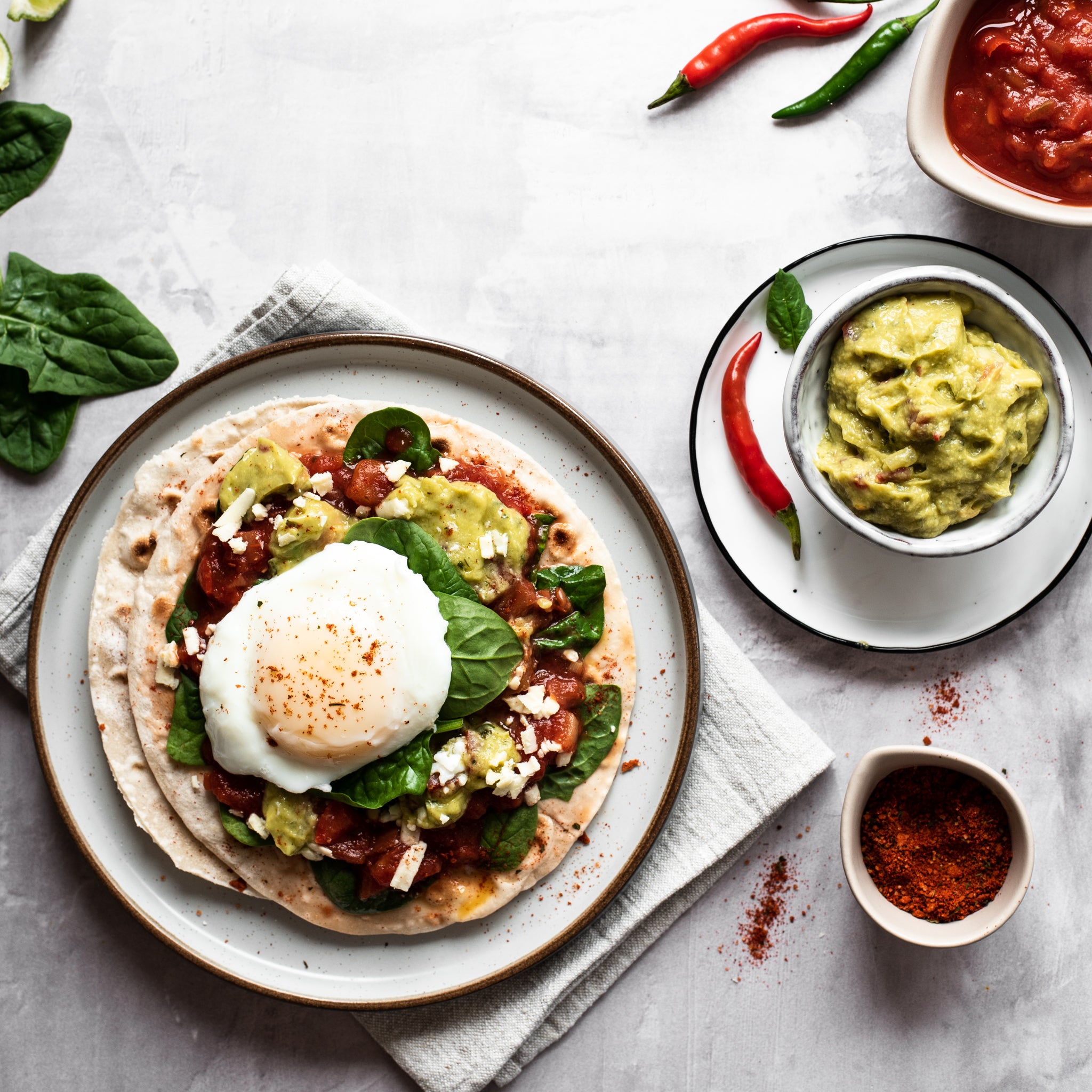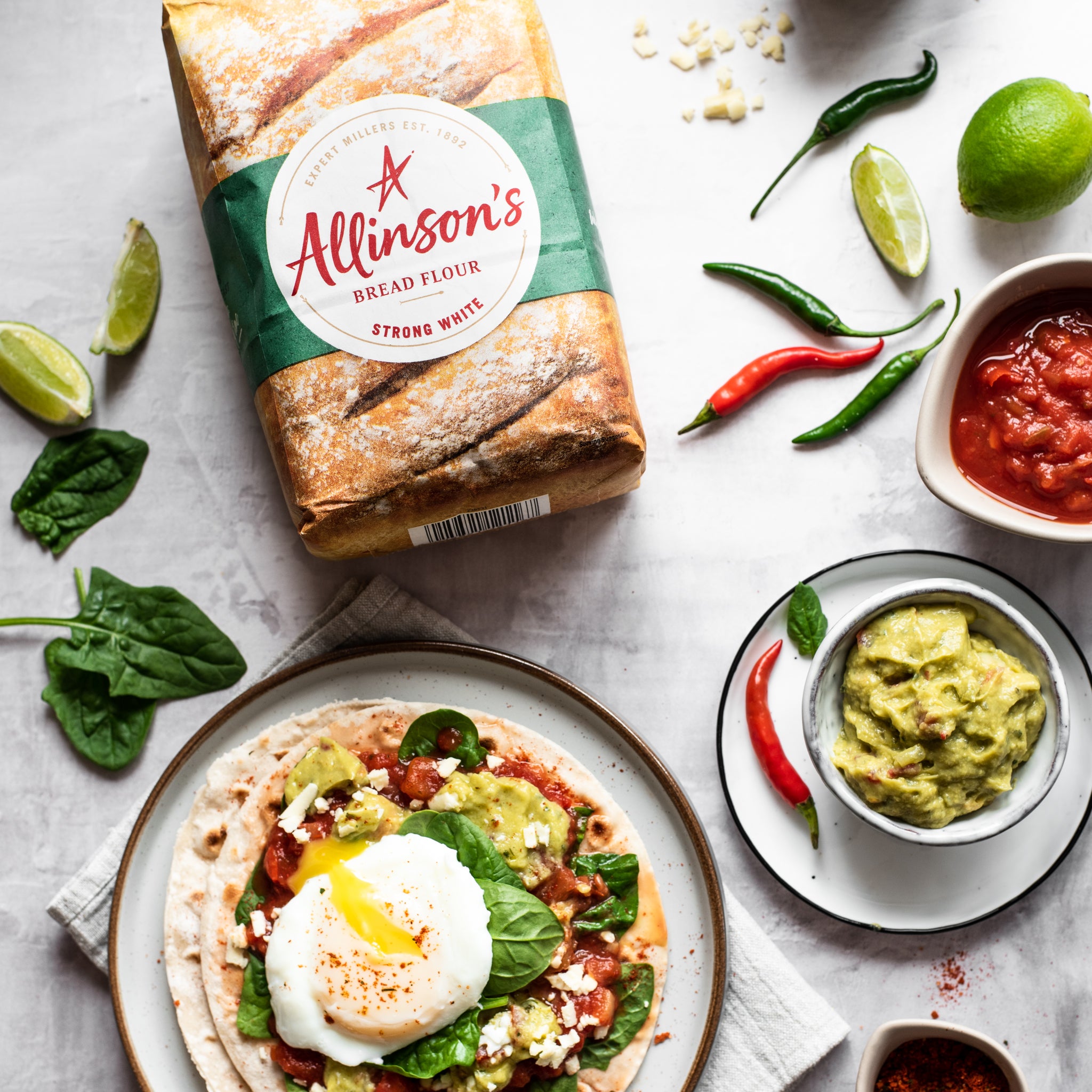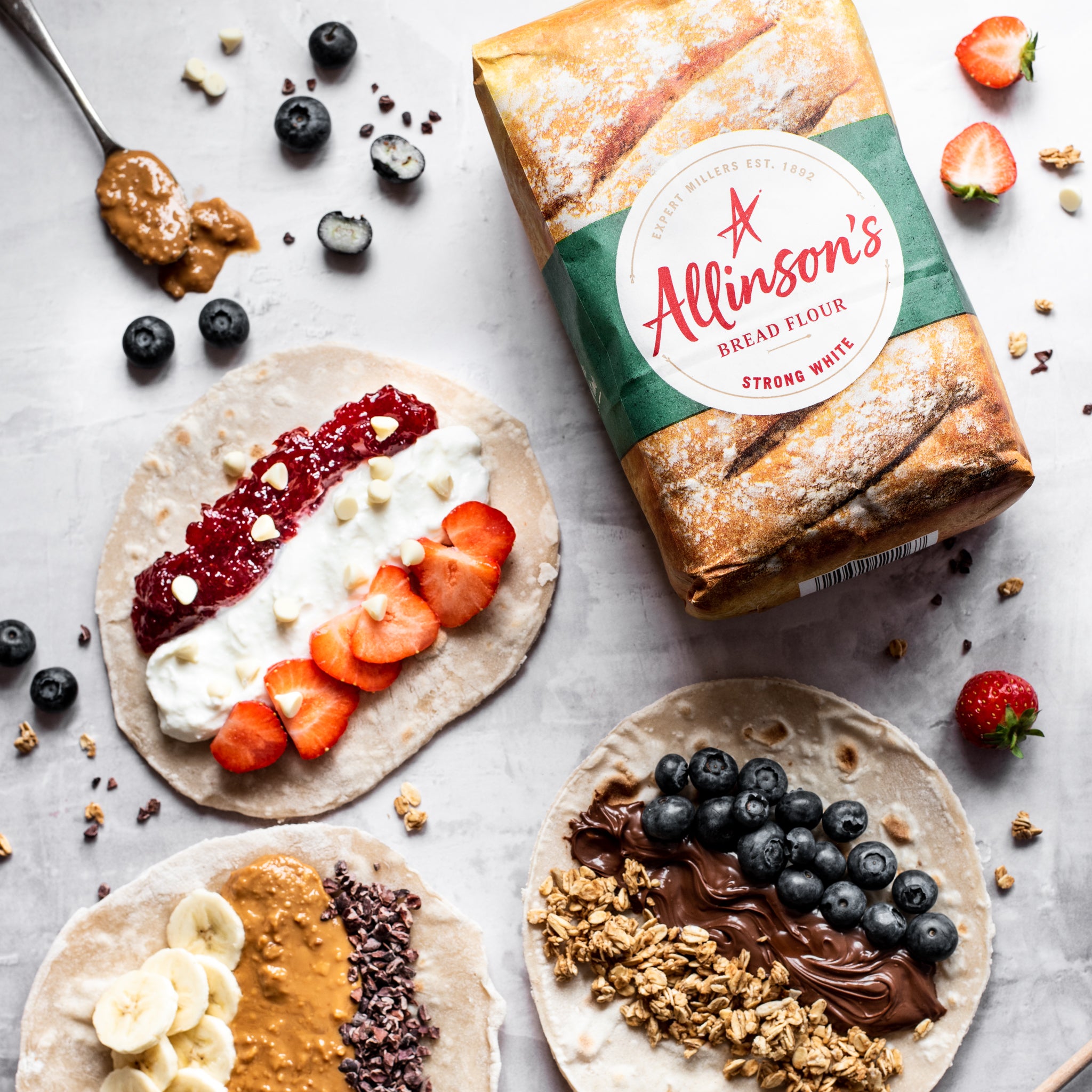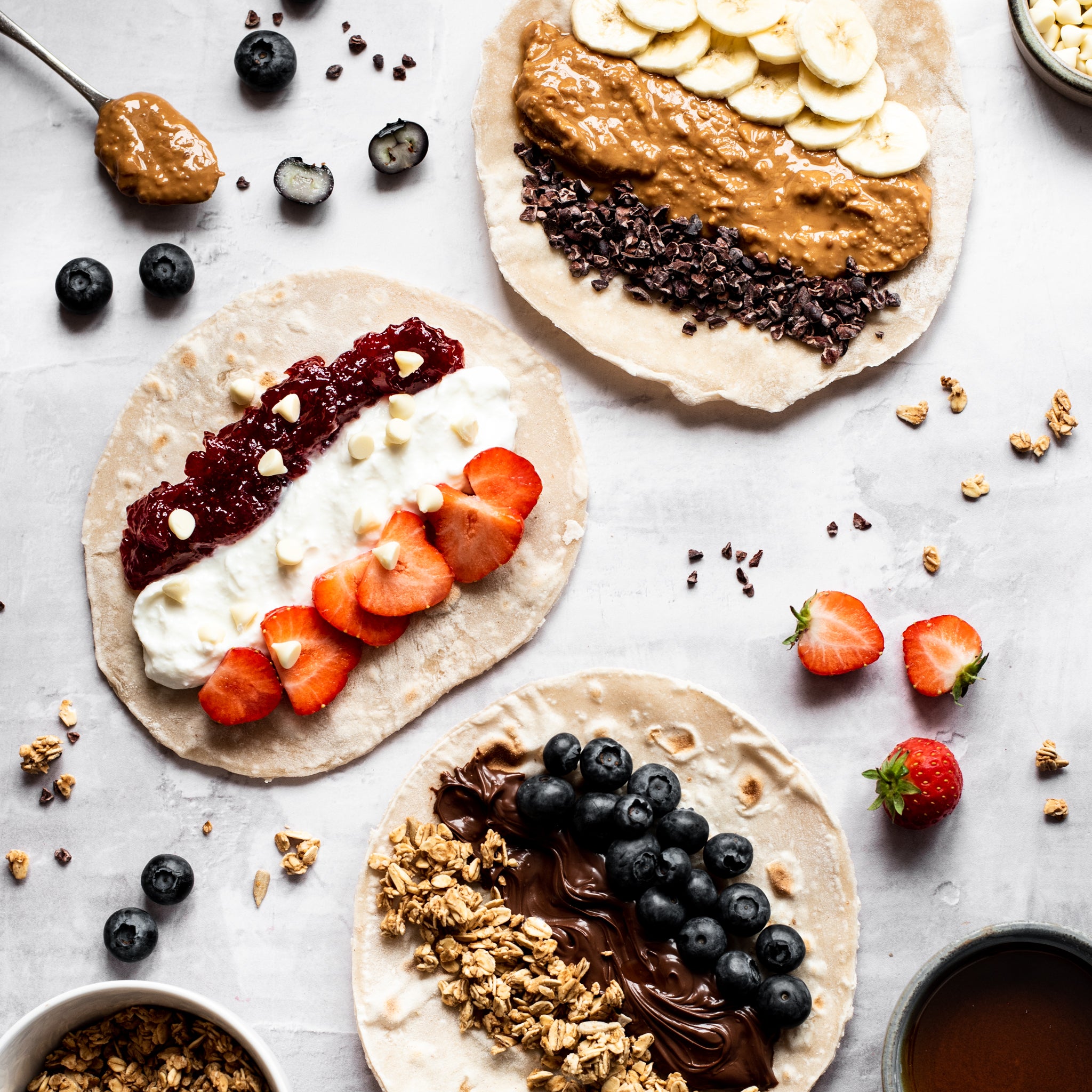 About our tortilla recipe
Forget shop-bought, try making your own tortillas! They're quick and easy to make and are a healthier alternative to bread.
We suggest adding a teaspoon of herbs or finely chopped chilli pepper for extra heat and enjoy as a lunchtime wrap or a simple evening meal.
Tips for making the best tortillas:
1. What is the secret to making tortillas?
Strong flour is a must, we use Allinson's strong white bread flour.
2. What makes tortillas chewy?
Using the right flour makes tortillas light and chewy.
Method
Step 1:

Watch our video of Eric Lanlard transforming a tortilla into a breakfast burrito.


Step 2:

Place the flour, water and salt in a bowl, mix it to a smooth, soft dough and knead for 5 minutes. You may need a little more flour to bring it together if it is very wet. Once you have a smooth ball, cover with some oiled clingfilm and leave to rest for 10 minutes.


Step 3:

When you are ready to cook, heat an ungreased frying pan on a medium to high heat.


Step 4:

Divide the dough into 12 equal portions.


Step 5:

One at a time roll each portion of dough into a ball and using a floured surface and rolling pin, ease into a 20cm circle. Don't worry if your circle isn't perfect, irregular shapes are fine - but if you like you can cut around a saucer to correct it.


Step 6:

Fry the circle of dough straight away for about 40 seconds each side until evenly cooked. Then put aside on a rack and continue with the next one.


Step 7:

You can use the tortillas straight away, or let them cool and then wrap until you need them to keep them soft.

Ingredients
250g

 Allinson's Strong White Bread Flour

1 tsp

 

Salt

225ml

 

Warm water
Recipe Reviews
Nice tortilla recipe. High hydration dough annoying to work with, but the results are worth it
Ingredients
250g

 Allinson's Strong White Bread Flour

1 tsp

 

Salt

225ml

 

Warm water