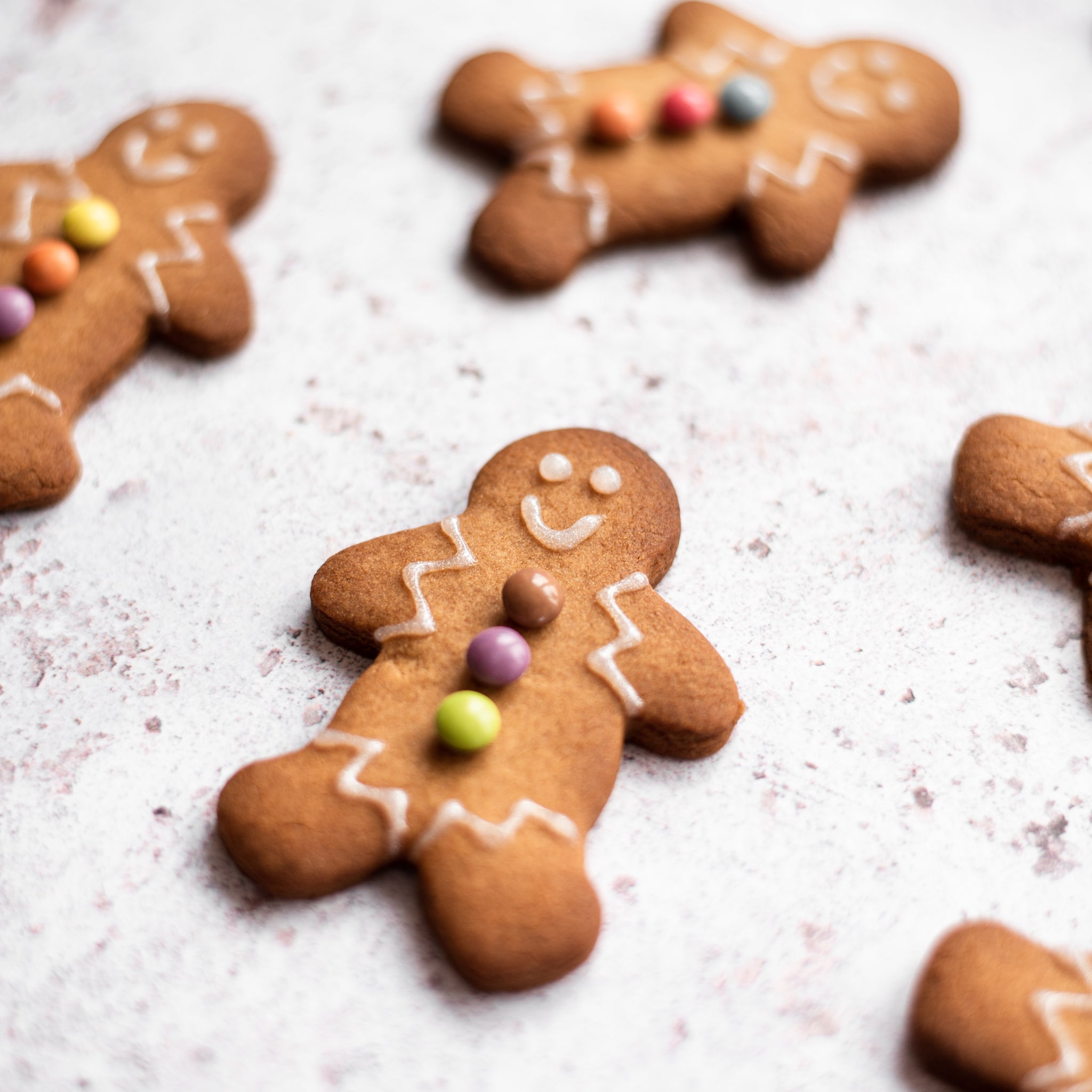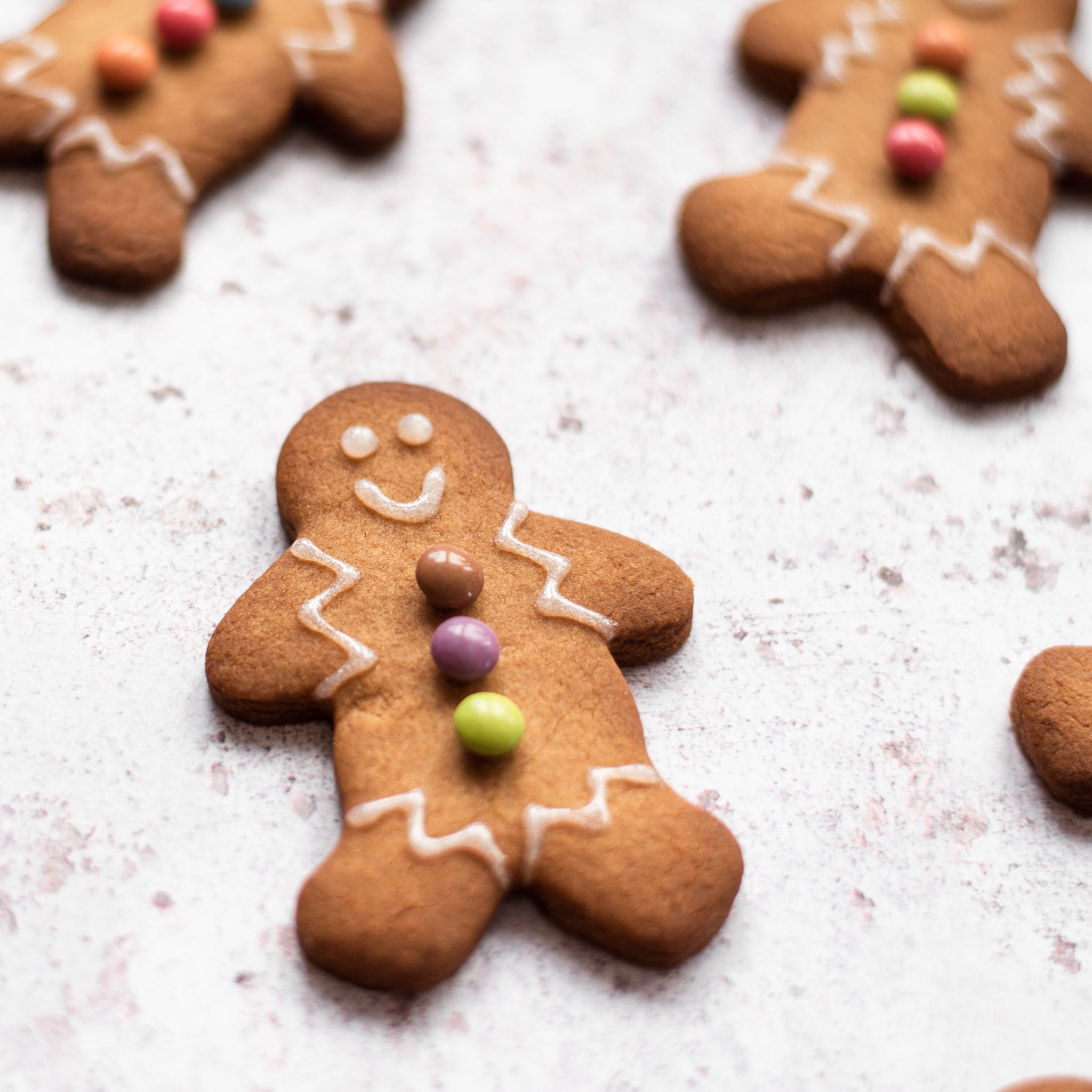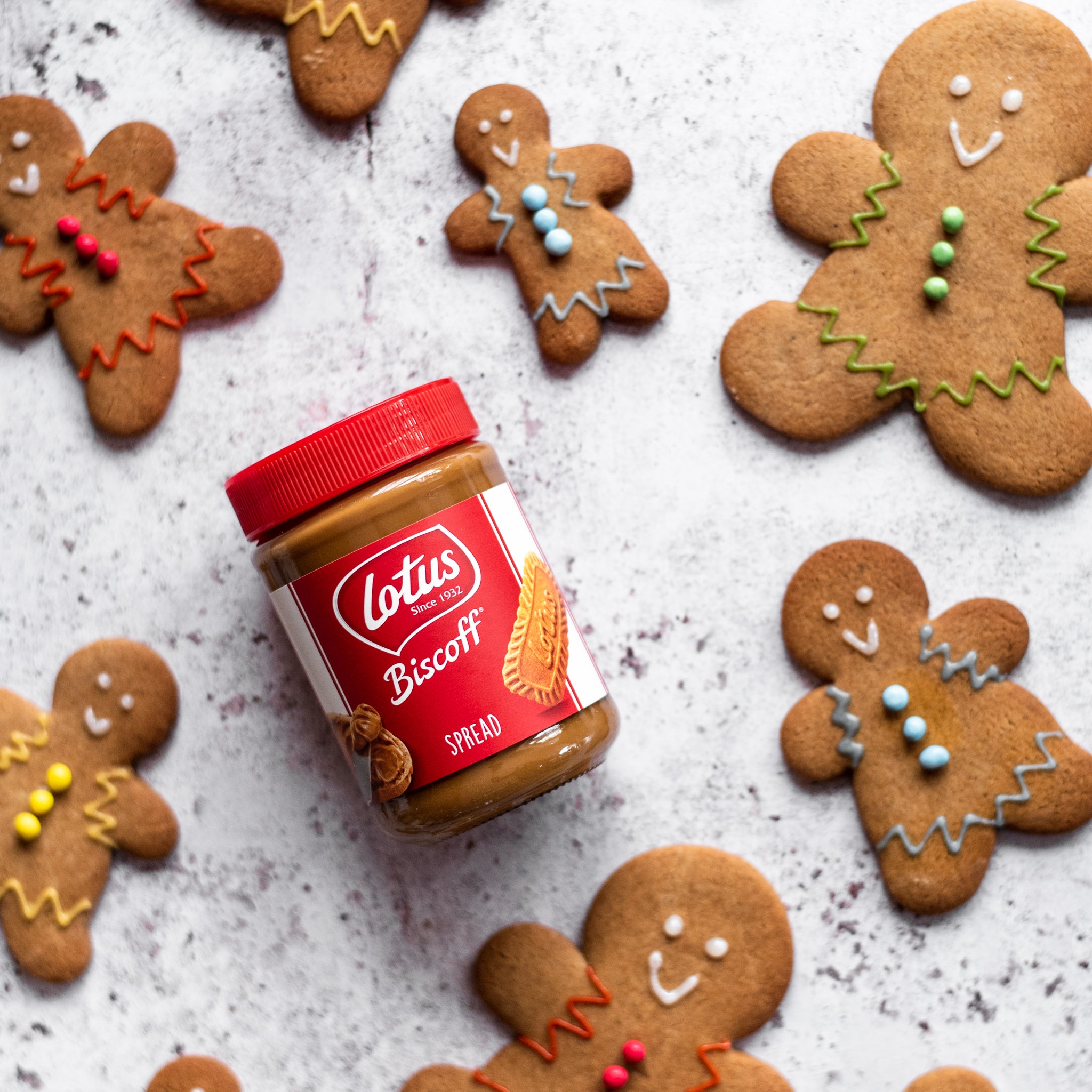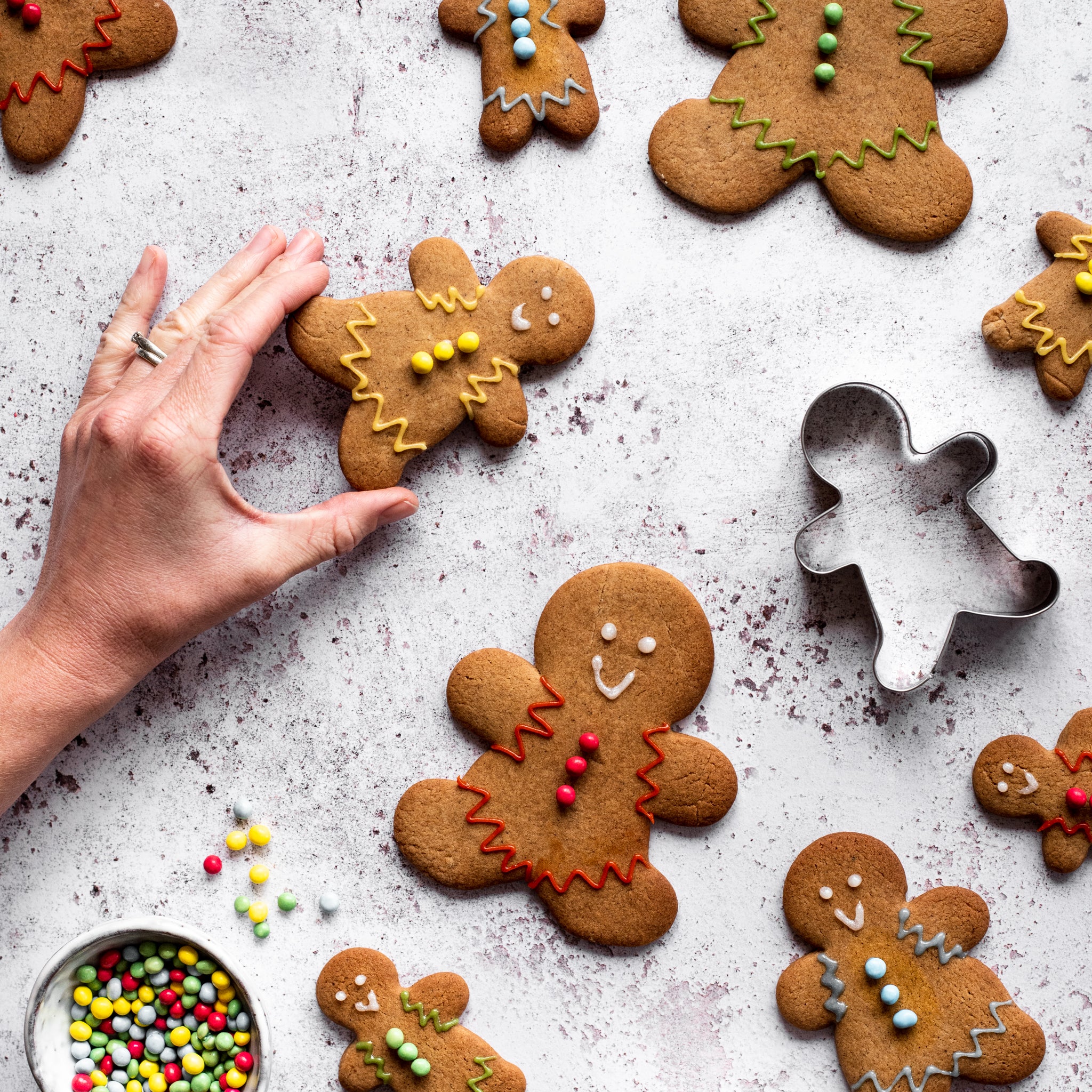 About the bake
The depth of flavour from the light muscovado sugar coupled with the spicy ground ginger make these crunchy biscuits the ultimate gingerbread men. You could even give your gingerbread an added twist by adding Biscoff spread. Add 3 tbsp Biscoff spread, 2 tsp ground cinnamon, 1 tsp ground ginger and 5 tbsp golden syrup to the dough prior to the chilling stage and there you have it! These gingerbread biscuits also work great as part of our Gingerbread Trifle showstopper dessert. Why not give it a try?
Method
Step 1:

Place the butter and muscovado sugar in a medium sized saucepan and heat gently until the butter has melted and the muscovado sugar has dissolved. Stir until the mixture blends together but do not boil.


Step 2:

Sieve the flour, bicarbonate of soda and ginger together then beat it into the muscovado sugar mixture with the golden syrup until smooth.

Step 3:

Turn the mixture out onto cling film and pat into a flat ball. Wrap tightly and chill for 30 mins or until firm enough to roll out.

Step 4:

Heat the oven to 190°C (gas mark 5). Line two baking trays with baking parchment.

Step 5:

Dust the work top with a little flour and roll out the dough to the thickness of a one pound coin. Cut out your gingerbread men (or whatever shape you like) and place on the baking trays.

Step 6:

Bake for 10-12 minutes until just turning slightly darker at the edges.

Step 7:

Leave to cool on the baking tray for 10 minutes then slide the gingerbread men onto a cooling rack to cool completely. Decorate as desired.



Here's Rosemary Shrager reading the tale of The Gingerbread Man to enjoy whilst you eat your biscuits


Step 8:

To make the Biscoff version:

Add 3 tbsp Biscoff spread, 2 tsp ground cinnamon, 1 tsp ground ginger and 5 tbsp golden syrup to the dough prior to the chilling stage.

Ingredients
For the Dough

100g

 

Butter (unsalted)

50g

 Billington's Unrefined Light Muscovado Sugar

5 tbsp

 

Golden syrup

225g

 Allinson's plain white flour

0.5 tsp

 

Bicarbonate of soda

2 tsp

 

Ground ginger
Utensils
Rolling pin

Baking tray

Saucepan

Sieve

Clingfilm

Baking trays

Baking parchment

Shape cutters

Cooling rack
Nutritional Information
per 45g
227cal

 

Energy

9.4g

 

Fat

5.9g

 

of which Saturates

32g

 

Carbohydrates

14g

 

of which Sugars

2.6g

 

Protein

0.24g

 

Salt
Recipe Reviews
In order to stop the spreading, I'd advise chilling the biscuits before they go into the oven. Fairly crunchy texture which works well for 3D gingerbread shapes
Tasty, but the dough also spreads a bit. No point trying to cut out detailed shapes, as it spreads. Also, do 4 tablespoons of syrup as it goes too sticky otherwise. It took me about 30 minutes to make and 12 mins to bake. But it is definitely worth it [If you like ginger, also do 2 1/2 tsp of ginger, or then it will be too weak]!
I swapped honey for syrup which added to the warming flavour. I should have only used 4 tablespoons though as the dough was a bit floppy! I'll know for next time :)
My mixture turned out incredibly wet. Is 5 tablespoons of syrup correct? It just doesn't work for me!
We are sorry to hear this didn't work for you. The syrup is added to bind the mixture together, we would recommend adding the golden syrup one spoonful at a time and mixing in between that way if it feels like it is becoming too wet you can omit the remaining spoonfuls.
Mixture was a bit crumbly and cracked a bit when I was rolling it out, but tastes amazing! Very easy recipe to follow 😊
Ingredients
For the Dough

100g

 

Butter (unsalted)

50g

 Billington's Unrefined Light Muscovado Sugar

5 tbsp

 

Golden syrup

225g

 Allinson's plain white flour

0.5 tsp

 

Bicarbonate of soda

2 tsp

 

Ground ginger
Utensils
Rolling pin

Baking tray

Saucepan

Sieve

Clingfilm

Baking trays

Baking parchment

Shape cutters

Cooling rack
Nutritional Information
per 45g
227cal

 

Energy

9.4g

 

Fat

5.9g

 

of which Saturates

32g

 

Carbohydrates

14g

 

of which Sugars

2.6g

 

Protein

0.24g

 

Salt