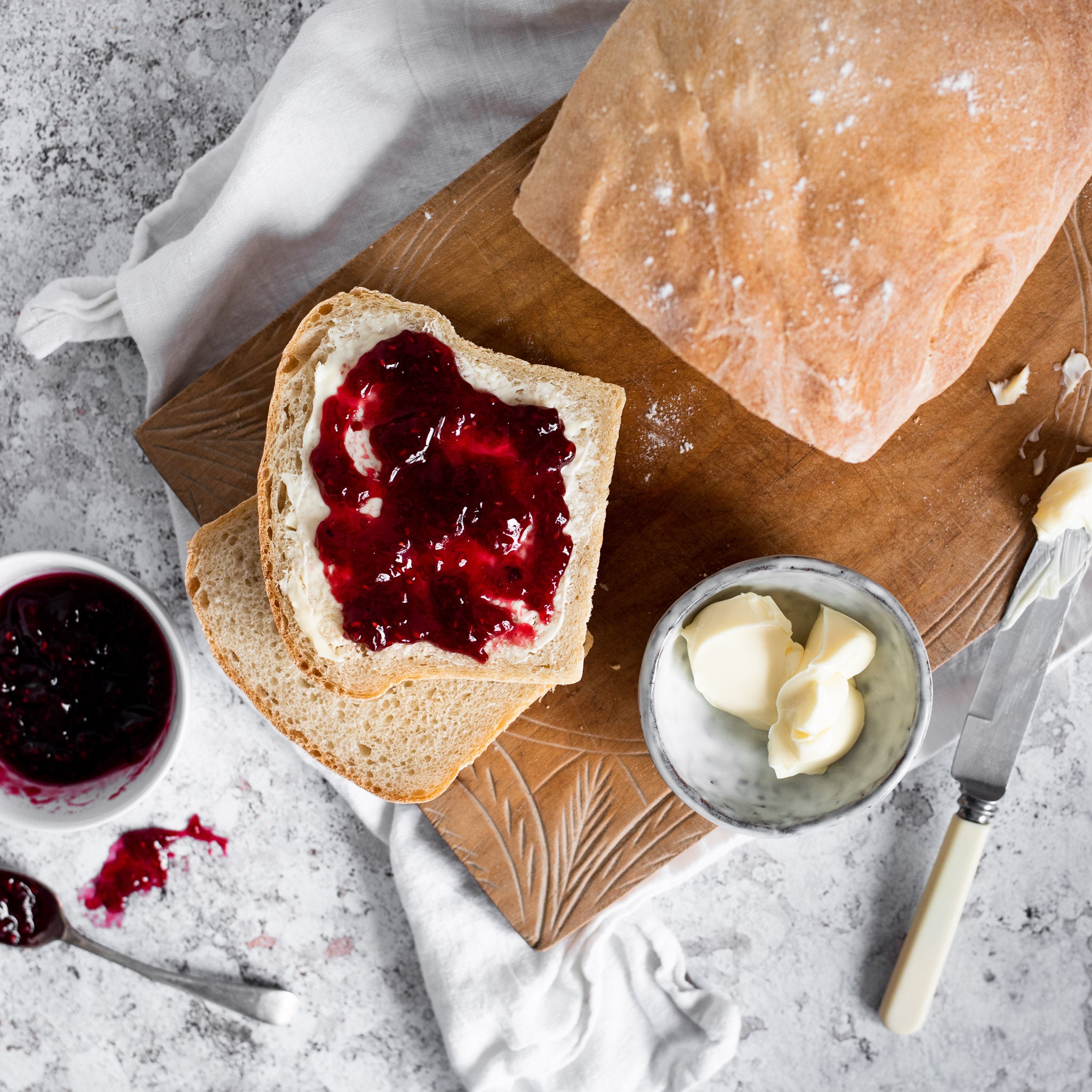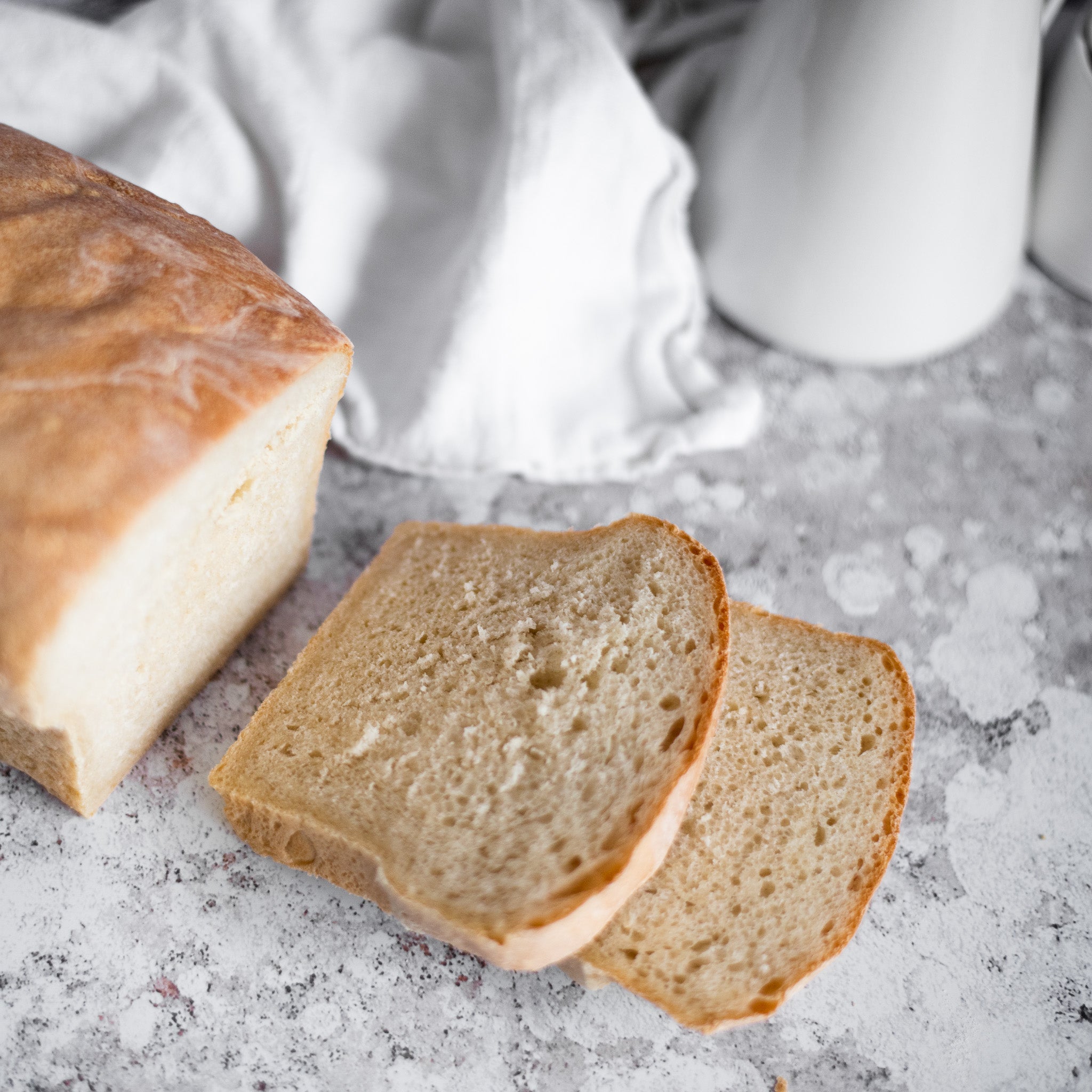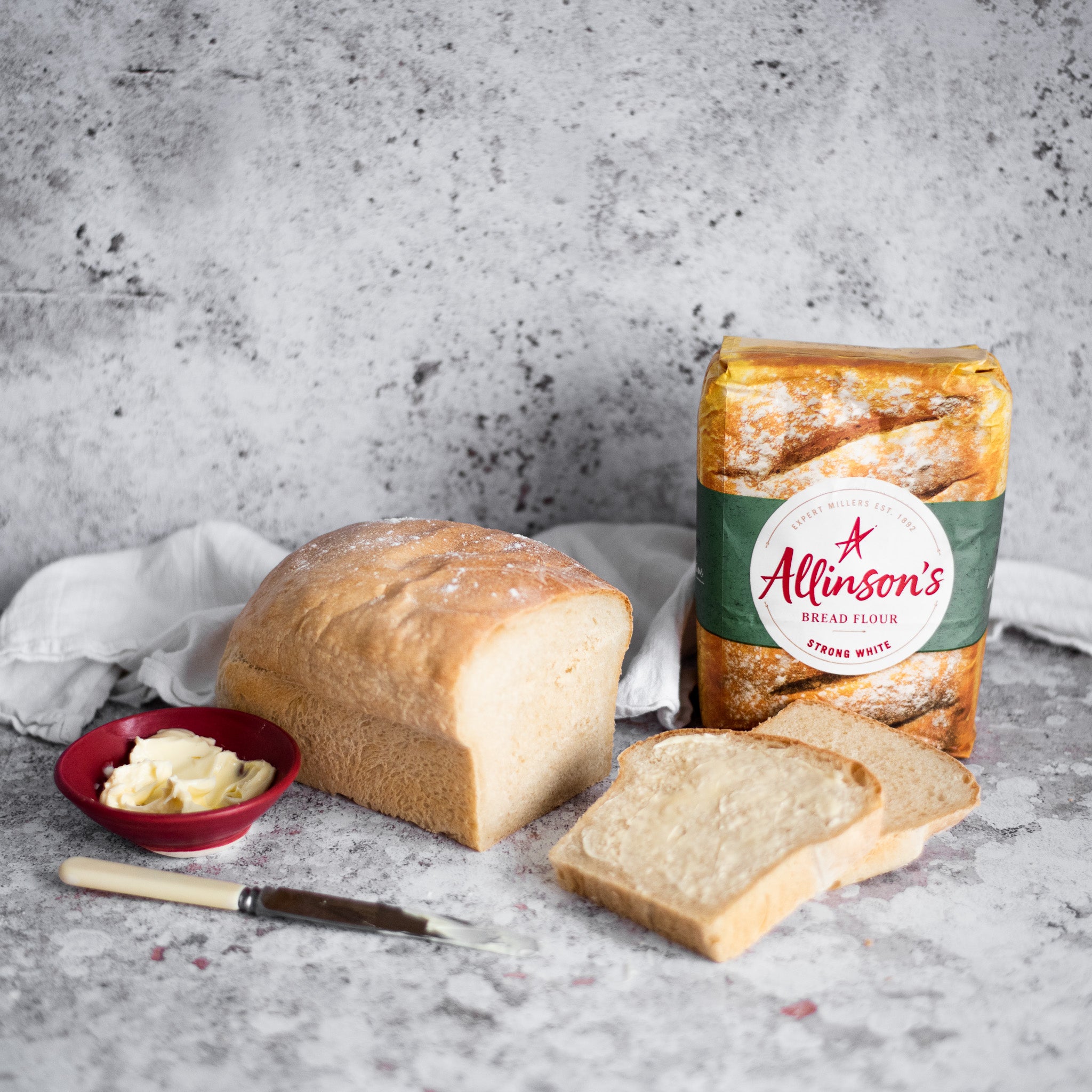 How to make bread
If you haven't tried making your own bread before, then this is the easy bread recipe for you. Making bread is actually very simple. We use Allinson's very strong white bread flour which will give you great results.

In just a few simple steps of mixing, kneading, proving and baking, your house will be filled with the best smell in the world and you'll have a loaf of tasty bread to boot.

Find out below how to make homemade bread from scratch. You've got this.
If you enjoyed this recipe, give our white bread rolls a go!
Method
Step 1:

Mix the flour, salt and sugar in a large bowl. Rub in the butter, stir in the yeast.


Step 2:

Make a well in the centre of the flour mixture and add the warm water. Mix together until a soft dough starts to form. This will take a couple of minutes.Turn the dough onto a lightly floured surface. Knead until smooth and elastic, this can take up to 10 minutes

Step 3:

Shape into a loaf and drop into a lightly greased 900g (2lb) loaf tin, or shape into a round on a baking tray. To make rolls, divide the dough in to 50g-75g pieces, shape into balls and place on a warm baking sheet.

Step 4:

Cover the dough with oiled cling film or a damp tea cloth and leave to rise in a warm place for about 45 minutes- 1 hour or until the dough has doubled in size.


How to Get a Crisp Crust on your Bread

For a crisp crust, remove the loaf from the tin and place on a baking sheet for the last 5 minutes of cooking. Once the bread has cooled, wrap the bread in brown paper.

Step 5:

Pre-heat your oven to 230°C, 210°C Fan / 450°F / Gas Mark 8.

Step 6:

Sprinkle the dough with a little flour to create a crisp, rustic coating on top of the bread. Place in the centre of the pre-heated oven and bake for 15 minutes then reduce the oven temperature to 200°c (180°C fan, 400°F, gas mark 6) and cook for a further 15-20 minutes until the bread is risen and golden brown and sounds hollow when tapped underneath.

Step 7:

For rolls, bake just for 15-20 minutes at 230C, 210 Fan/450F/Gas Mark 8. Turn out the bread and cool on a wire rack.
Ingredients
500g

 Allinson's very strong white bread flour

1 tsp

 

Salt

1 tsp

 Silver Spoon White Caster Sugar

15g

 

Unsalted butter (softened)

1 sachet

 Allinson's Easy Bake yeast or Allinson's Time Saver Yeast

300ml

 

Warm water
Recipe Reviews
Sugar?! Butter?! "knock the air out"?!! Good grief.
So easy and quick to make, and tasted yummy! Would highly recommend
I doubled the amounts and before the second prove, cut the dough in half and used half to make made 4 pizzas and the other half for the loaf :)
My first time making bread and what a result! Great recipe, felt like I was in good hands.
I've never made bread before, I am so impressed with myself - and the recipe! Tastes amazing, I used half whole meal and half strong white flour, I followed other reviews and added water to a tray in the bottom of the oven, and then left the oven door open for a few mins at the end to let the steam escape and the crust to crisp... amazing. I'm sure the novelty will wear off, but I'm feeling like I'll never buy pre made bread again!
Amazing! The bread turned out to be so fluffy and light! Delicious!
Ingredients
500g

 Allinson's very strong white bread flour

1 tsp

 

Salt

1 tsp

 Silver Spoon White Caster Sugar

15g

 

Unsalted butter (softened)

1 sachet

 Allinson's Easy Bake yeast or Allinson's Time Saver Yeast

300ml

 

Warm water