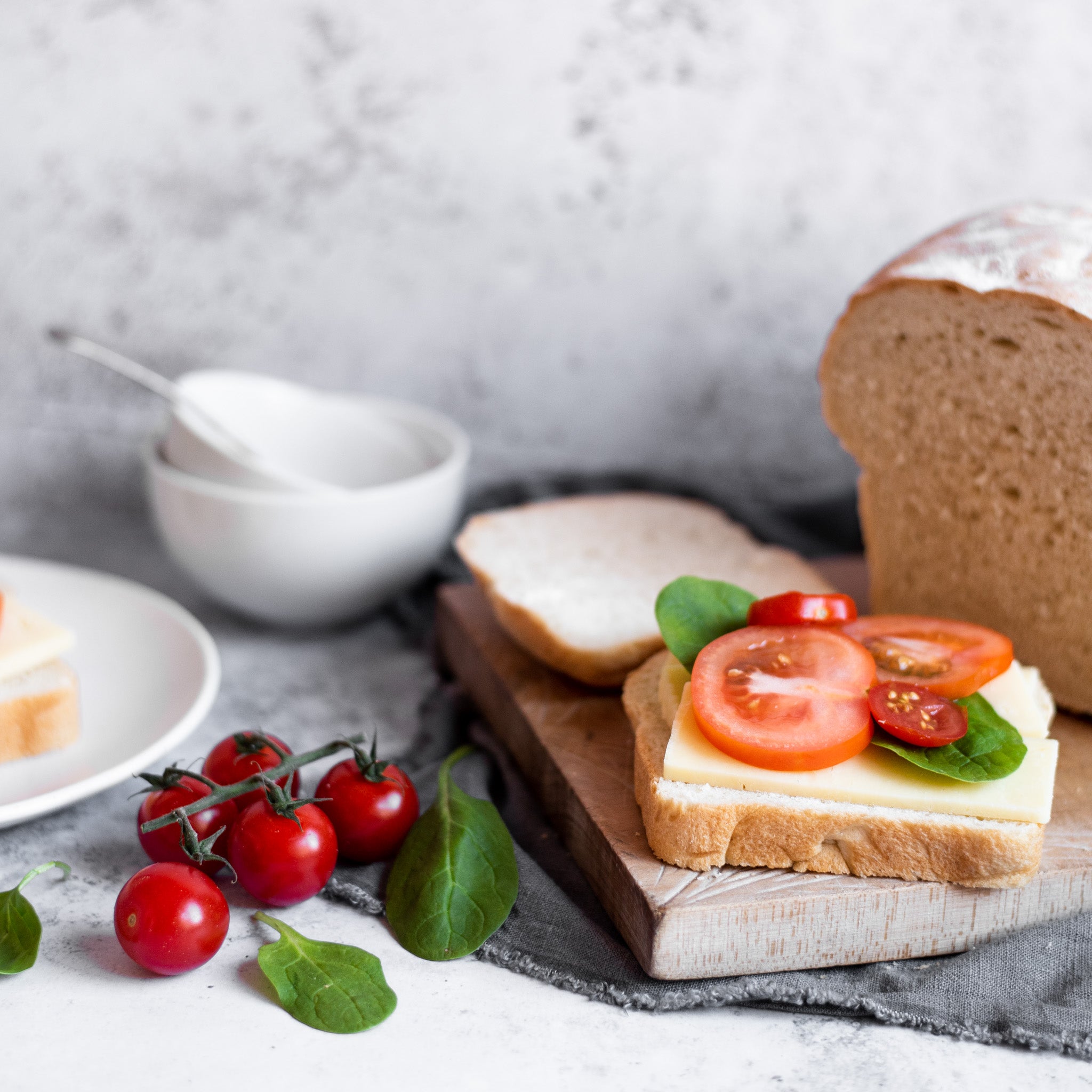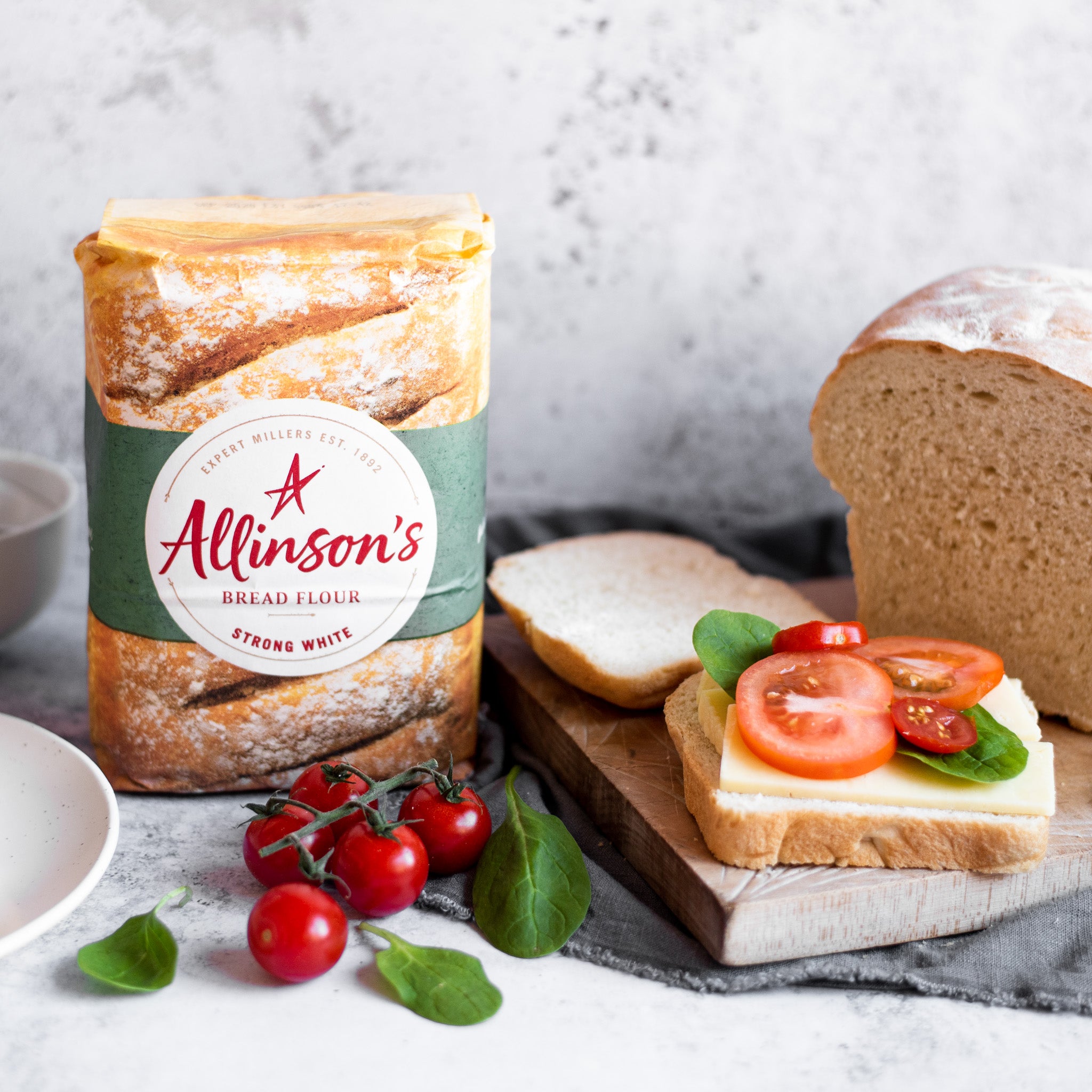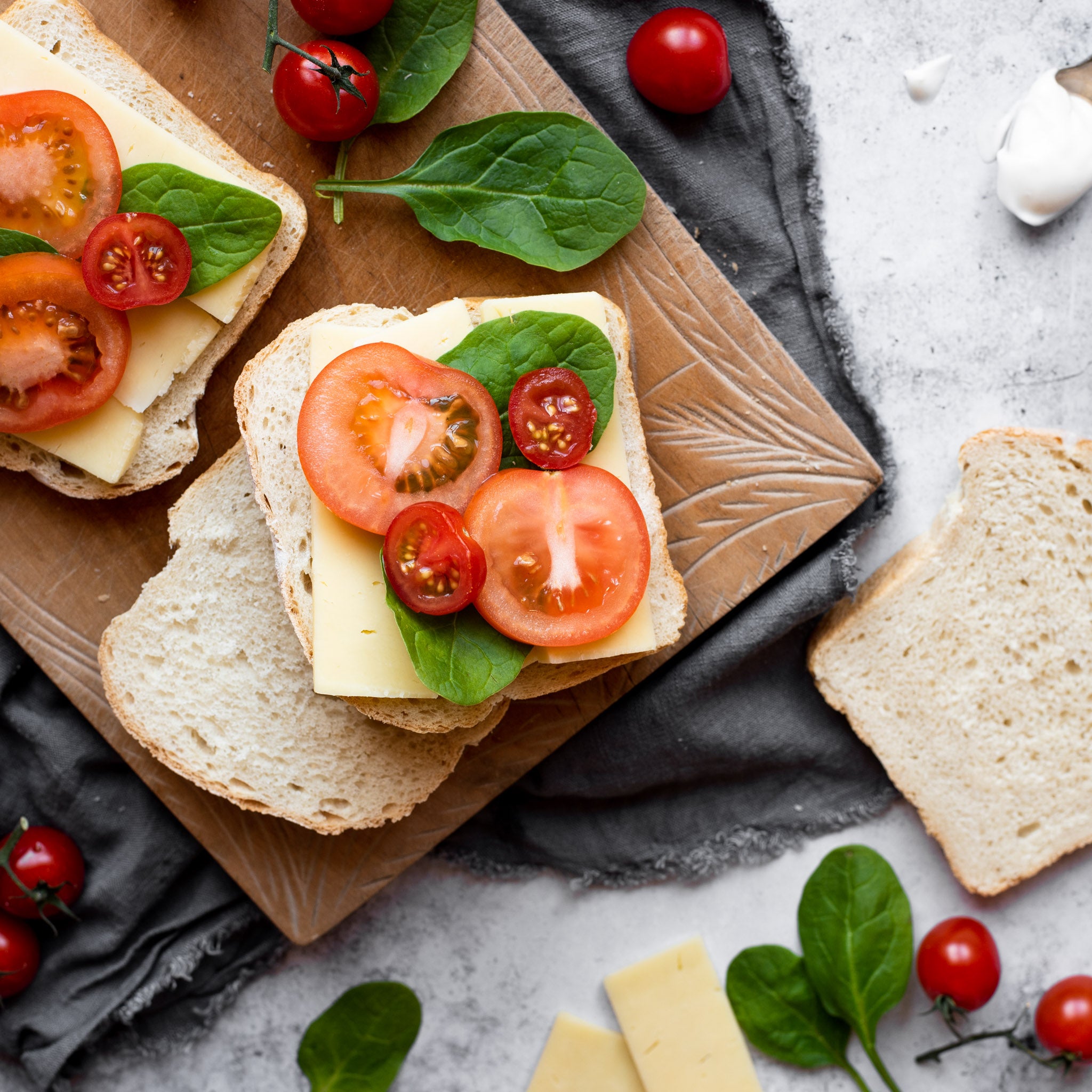 How to make crusty bread
This classic crusty bread recipe is a great recipe for every day. There's nothing quite like the smell and taste of freshly made crusty white bread.
Our recipe makes one delicious loaf, perfect for sandwiches.
If you enjoyed making this recipe, give our crusty white plait a try!
Method
Step 1:

Mix together the flour, salt and sugar in a large bowl. Rub in the butter until the mixture resembles fine breadcrumbs. Stir in the yeast.


Step 2:

Make a well in the centre of the flour mixture and add the warm water. Mix together until a soft dough starts to form. Turn the dough onto a lightly floured surface. Knead for about 10 minutes until you have a smooth and elastic dough. This could also be done using a dough hook of your free-standing mixer.


Step 3:

Lightly grease a clean mixing bowl. Cover the bowl with oiled cling film or a damp tea cloth and leave to rise in a warm place for about 45 minutes - 1 hour or until the dough has doubled in size.


Step 4:

Knock back the dough by gently kneading just 5 times to get the air out. Mould into a smooth oval and place into a lightly oiled 900g (23 x 13cm) loaf tin.


Step 5:

Cover the dough again with oiled cling film or a damp tea cloth and leave to rise in a warm place for about 45 minutes - 1 hour or until the dough has doubled in size.


Step 6:

Preheat your oven to 200°C, fan 180°C, gas mark 6.


Step 7:

Slit the dough with a sharp knife and sprinkle the dough with a little flour to create a crisp, rustic coating on top of the bread. Place in the centre of the pre-heated oven and bake for 30 - 35 minutes or until the bread is risen and golden brown and sounds hollow when tapped underneath.


Step 8:

Turn the bread out onto a wire rack as soon as possible to avoid a soggy crust on the bottom.

Ingredients
For the Bread

500g

 Allinson's Strong White Bread Flour

1 tsp

 

Salt

1 tsp

 Silver Spoon Caster Sugar

15g

 

Unsalted butter (softened)

7g

 Allinson's Easy Bake Yeast

300ml

 

Warm water
Recipe Reviews
I followed recipe to the last detail but when I cut it down the middle befor baking it just collapsed 🤷‍♀️ what did I do wrong?
Sorry to hear that your dough collapsed. It is best once proven to pop your dough straight in the oven, as the dough has filled up with air (making it rise) any cuts or knocks to the dough may cause the air to be knocked out and collapse, which I think may have happened when you cut yours.
In your case, it might be worth knocking the dough back completely and re-proving until double in size before baking. Often bread bakers double prove their dough to give an enhanced flavour so your dough would have been redeemable on this occassion.
Take the time to really knead the dough, for at least 10 minutes, a thorough, good hard knead. Leave to prove for 2 hours, follow method,makes an exceptional loaf of bread.
This has got to be the best loaf of bread I have ever made. Beautifully crusty and delicious. I will be batch making this and I thoroughly recommend that everyone tries this recipe, it really won't disappoint.
Poppy seed crust loaf and another with pumpkin seeds & dried cranberries
I brush my bread/rolls with beaten egg and sprinkle with poppy seeds.
To aid proving, I put my main oven on 1/4 gas (slow cook) then use the smaller oven (no heat) above which acts as a proving drawer.
I use Allison's strong Bread flour all the time I like too add some garlic granules for a nice twist
I make around 3 loaf a week because Allison's flour and quick yeast is so great to work with
Ingredients
For the Bread

500g

 Allinson's Strong White Bread Flour

1 tsp

 

Salt

1 tsp

 Silver Spoon Caster Sugar

15g

 

Unsalted butter (softened)

7g

 Allinson's Easy Bake Yeast

300ml

 

Warm water