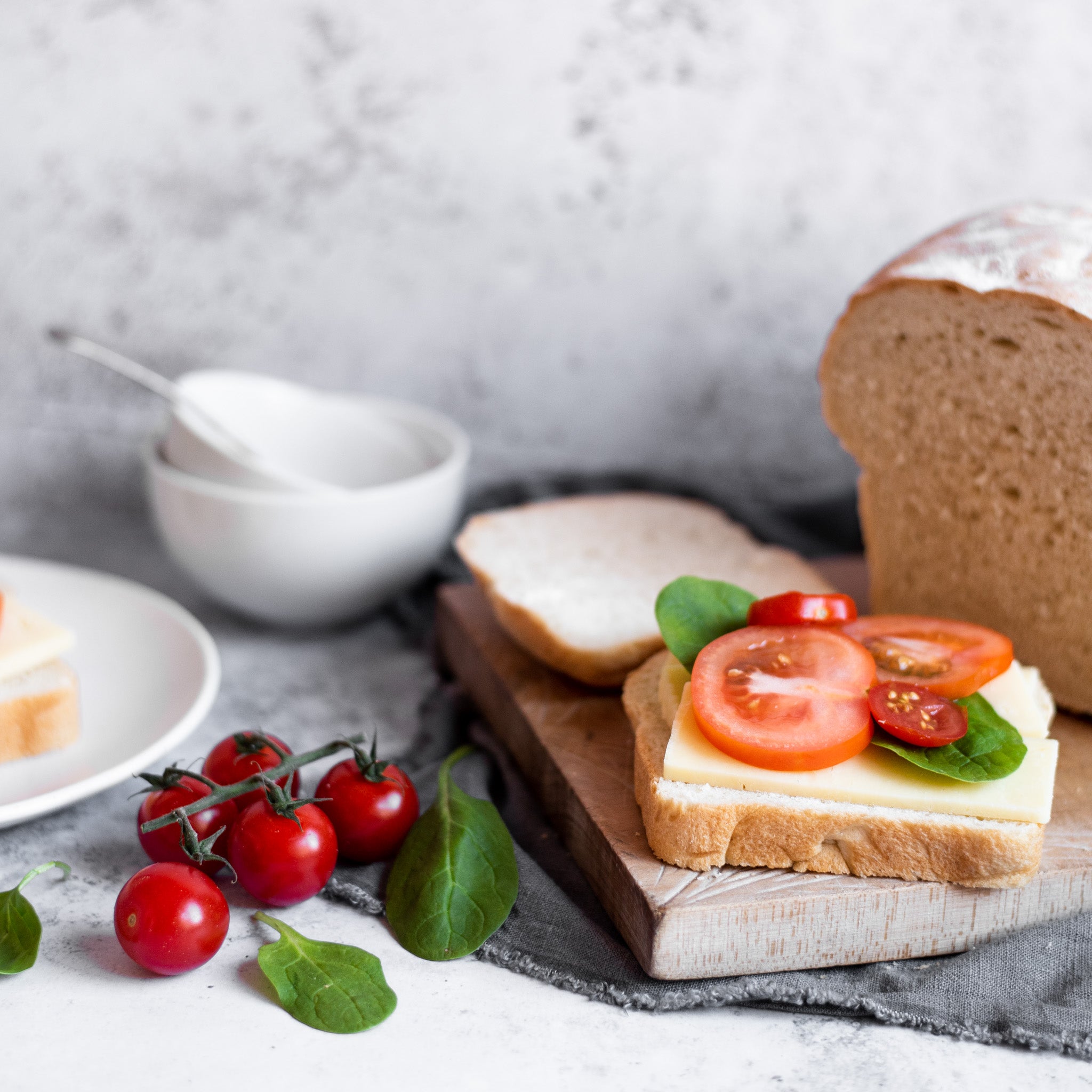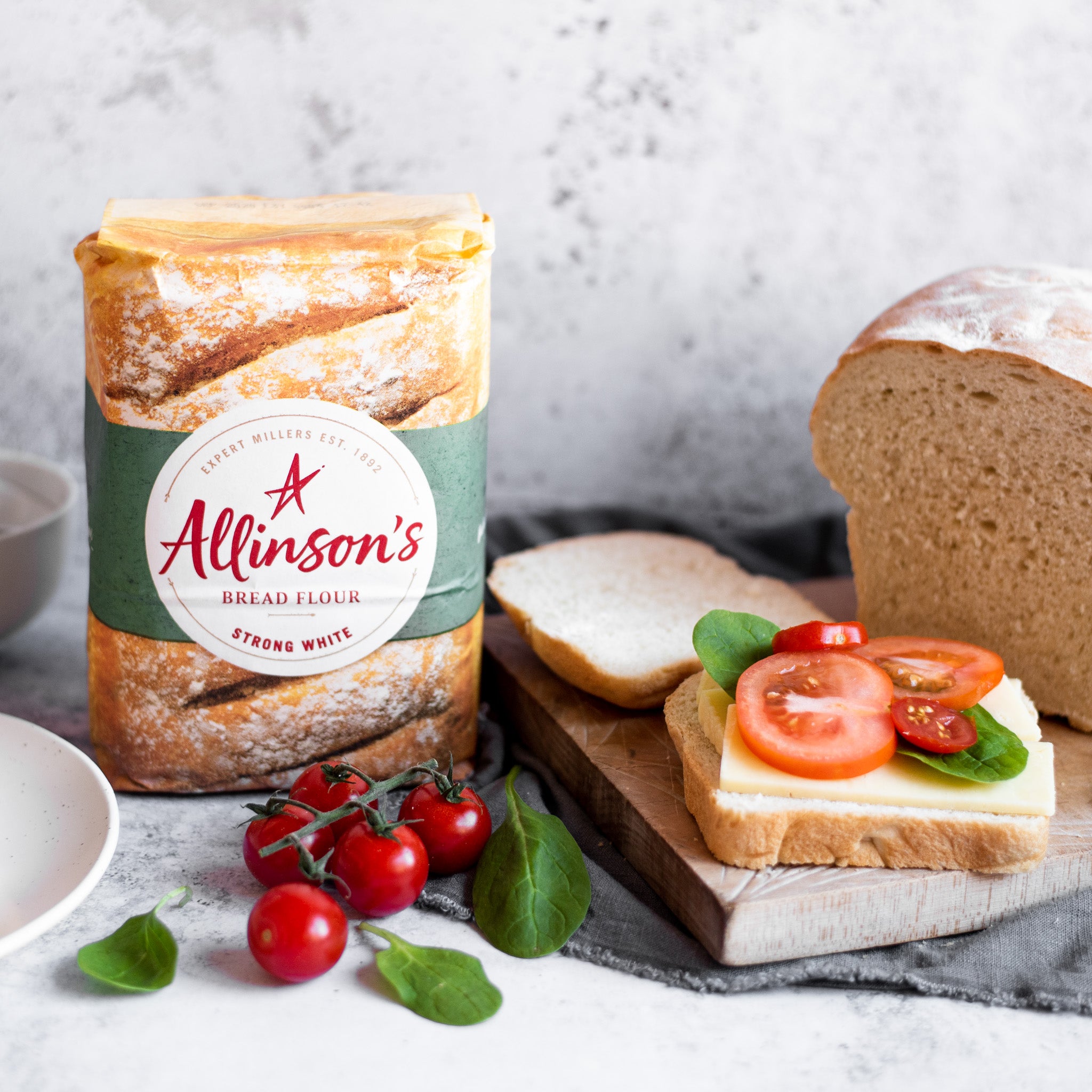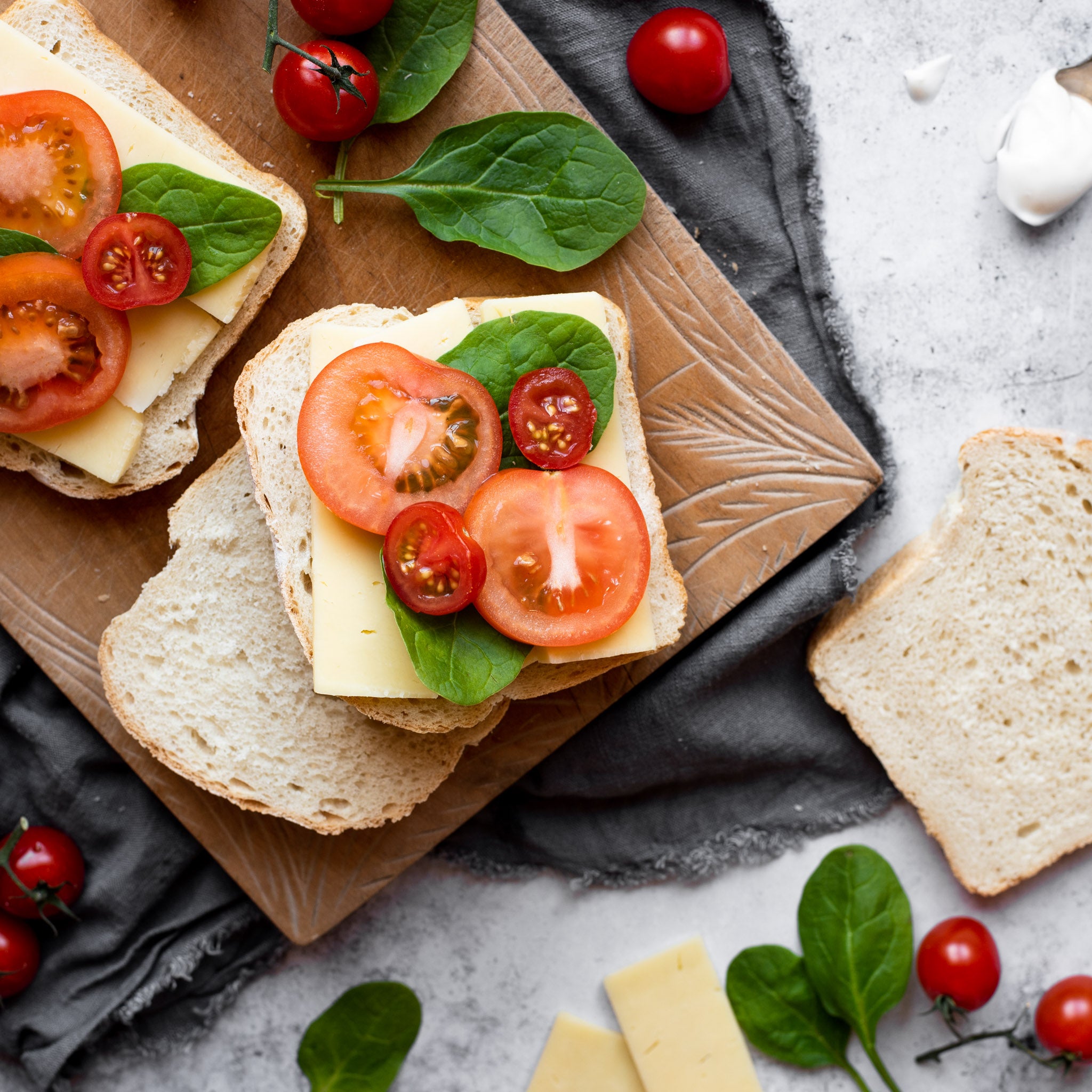 How to make crusty bread
This classic crusty bread recipe is a great recipe for every day. There's nothing quite like the smell and taste of freshly made crusty white bread.
Our recipe makes one delicious loaf, perfect for sandwiches.
If you enjoyed making this recipe, give our crusty white plait a try!
Method
Step 1:

Mix together the flour, salt and sugar in a large bowl. Rub in the butter until the mixture resembles fine breadcrumbs. Stir in the yeast.


Step 2:

Make a well in the centre of the flour mixture and add the warm water. Mix together until a soft dough starts to form. Turn the dough onto a lightly floured surface. Knead for about 10 minutes until you have a smooth and elastic dough. This could also be done using a dough hook of your free-standing mixer.


Step 3:

Lightly grease a clean mixing bowl. Cover the bowl with oiled cling film or a damp tea cloth and leave to rise in a warm place for about 45 minutes - 1 hour or until the dough has doubled in size.


Step 4:

Knock back the dough by gently kneading just 5 times to get the air out. Mould into a smooth oval and place into a lightly oiled 900g (23 x 13cm) loaf tin.


Step 5:

Cover the dough again with oiled cling film or a damp tea cloth and leave to rise in a warm place for about 45 minutes - 1 hour or until the dough has doubled in size.


Step 6:

Preheat your oven to 200°C, fan 180°C, gas mark 6.


Step 7:

Slit the dough with a sharp knife and sprinkle the dough with a little flour to create a crisp, rustic coating on top of the bread. Place in the centre of the pre-heated oven and bake for 30 - 35 minutes or until the bread is risen and golden brown and sounds hollow when tapped underneath.


Step 8:

Turn the bread out onto a wire rack as soon as possible to avoid a soggy crust on the bottom.

Ingredients
For the Bread

500g

 Allinson's Strong White Bread Flour

1 tsp

 

Salt

1 tsp

 Silver Spoon Caster Sugar

15g

 

Unsalted butter (softened)

7g

 Allinson's Easy Bake Yeast

300ml

 

Warm water
Recipe Reviews
Poppy seed crust loaf and another with pumpkin seeds & dried cranberries
I brush my bread/rolls with beaten egg and sprinkle with poppy seeds.
To aid proving, I put my main oven on 1/4 gas (slow cook) then use the smaller oven (no heat) above which acts as a proving drawer.
I use Allison's strong Bread flour all the time I like too add some garlic granules for a nice twist
I make around 3 loaf a week because Allison's flour and quick yeast is so great to work with
I would like to make a part white, part whole meal loaf. What should the ratio of white:wheat flour be and do I add more yeast, etc.?
It is simple to tweak this recipe for to make a lighter wholemeal loaf. Use a 50:50 ratio of white and wholemeal flour, no additional yeast is required and follow the recipe exactly as specifed. Happy Baking
Thank you for the bread recipe. Definitely will try this.
Made this loaf, it came out brilliantly.
I followed one of the other reviews and placed a baking tray of water in the bottom of the oven.
The loaf really looked and tasted fantastic.
Ingredients
For the Bread

500g

 Allinson's Strong White Bread Flour

1 tsp

 

Salt

1 tsp

 Silver Spoon Caster Sugar

15g

 

Unsalted butter (softened)

7g

 Allinson's Easy Bake Yeast

300ml

 

Warm water