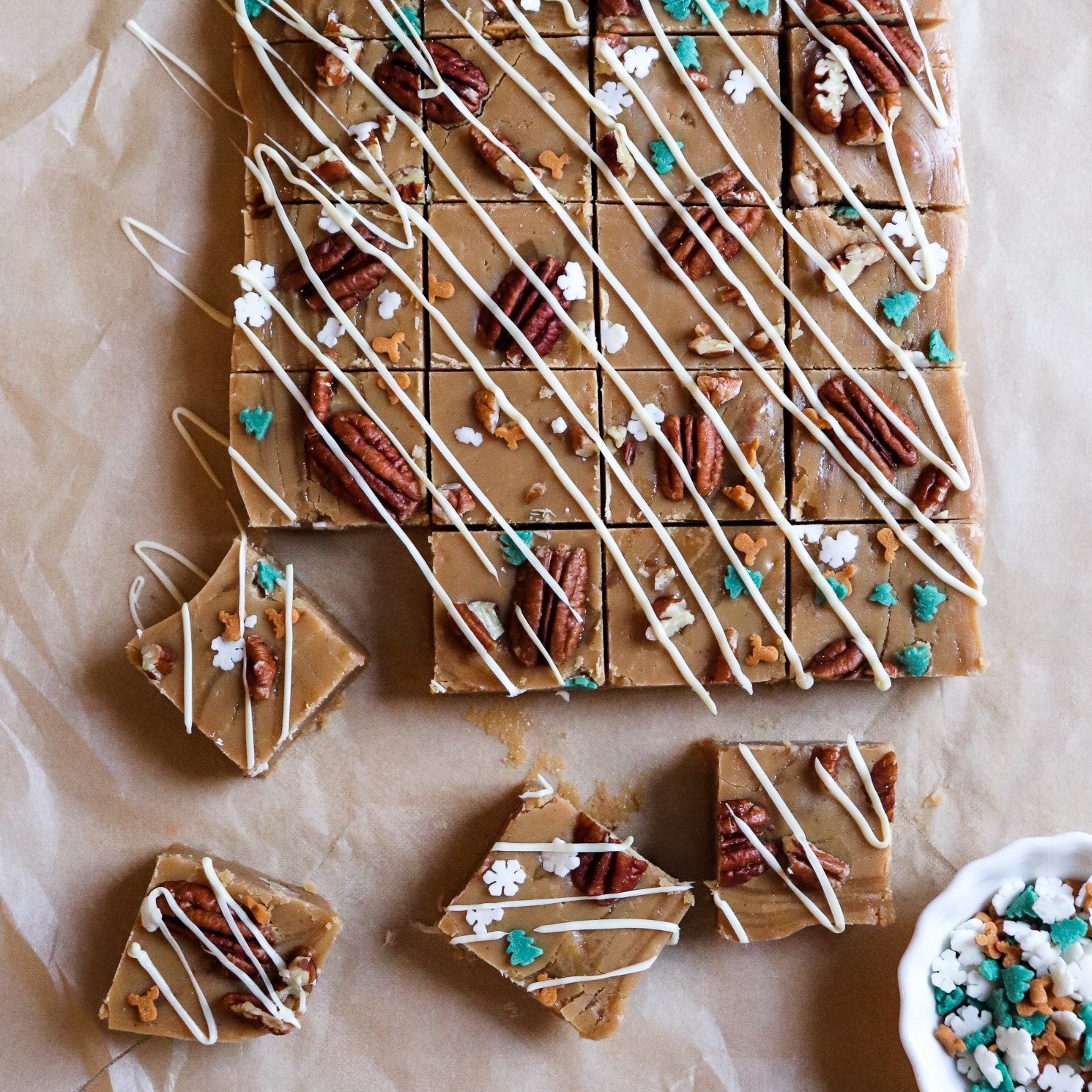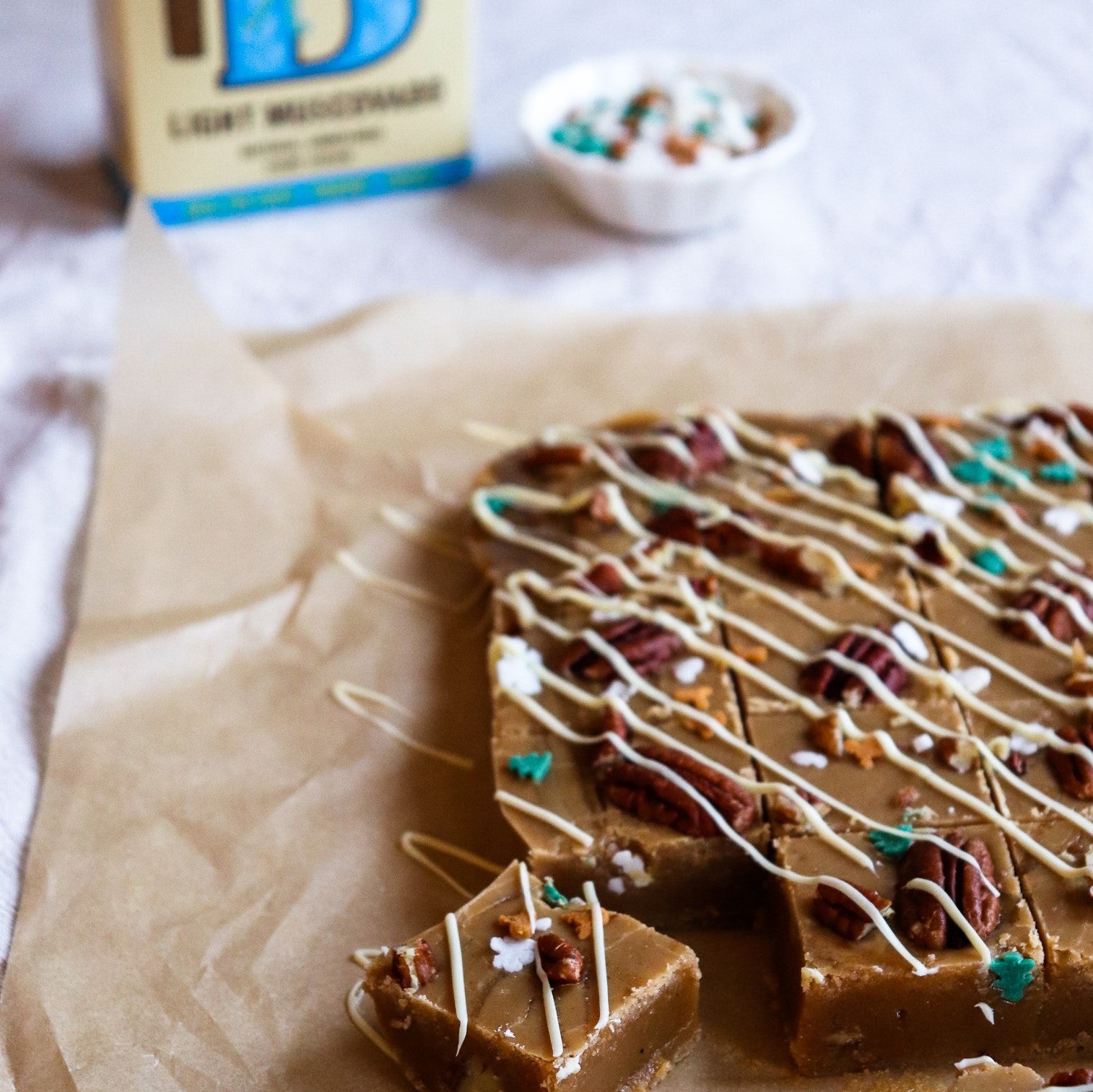 About the bake
Our friends at Billington's have shared with us this wonderful recipe by Martha Collison. Martha has used Billington's Unrefined Light Muscovado Sugar which brings a natural caramel undertone to this smooth velvety fudge. It's easy to make and is a fantastic Christmas present idea.
Method
Step 1:

Cut the chocolate up finely. Line a 20 x 30cm tin with baking parchment.


Step 2:

Combine the condensed milk, sugar, golden syrup and butter in a heavy based saucepan. Stir, without boiling, until the sugar is dissolved.


Step 3:

Bring the mixture to a gentle simmer and, once it continues to bubble while you stir, simmer and stir for another 5-6 minutes. You should notice it thicken slightly.


Step 4:

Take the mixture off the heat and mix through the white chocolate, salt, pecan nuts and cinnamon until fully incorporated and the mixture is smooth.


Step 5:

Pour the mixture into the lined baking tin. Sprinkle the top with pecan nuts and Christmas sprinkles, if using.


Step 6:

Leave for 30 minutes to cool at room temperature, then refrigerate overnight. Drizzle with melted white chocolate and slice into squares before serving.

Ingredients
For the Fudge

397g

 

Condensed milk

200g

 Billington's light muscovado sugar

2 tbsp

 

Golden syrup

100g

 

Butter

175g

 

White chocolate, finely chopped

Pinch

 

Sea salt

1 tsp

 

Ground cinnamon

150g

 

Chopped pecans plus extra to decorate

25g

 

White chocolate, to drizzle

25g

 

Christmas sprinkles to decorate
Recipe Reviews
Really good kids loved them
Ingredients
For the Fudge

397g

 

Condensed milk

200g

 Billington's light muscovado sugar

2 tbsp

 

Golden syrup

100g

 

Butter

175g

 

White chocolate, finely chopped

Pinch

 

Sea salt

1 tsp

 

Ground cinnamon

150g

 

Chopped pecans plus extra to decorate

25g

 

White chocolate, to drizzle

25g

 

Christmas sprinkles to decorate