5 Minutes With Rosemary Shrager
Chef Tips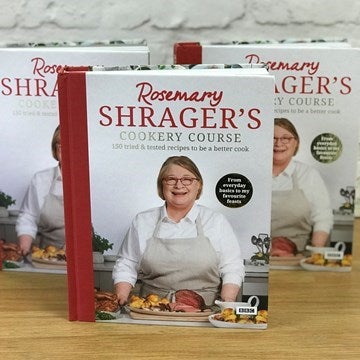 We love the look of your brand new book, Rosemary Shrager's Cookery Course. What was your inspiration behind creating this new book?

My inspiration was to take it back to basics, with a progression through each chapter, my idea is for people to really learn to cook as you go along, and I always say there cannot be a bad question for cooking. What I have done is tried to give people some confidence.

If you could describe the recipes in this book in just three words what would they be?

Simple, educational and fun.

How would you describe your cooking style?

Classic, but with a modern twist, very adaptable, and always seasonal.

What is your absolute favourite thing to bake and why?

My chicken and potato pie. My family love it and I love it. I adore the Amoretti biscuits, so moreish. Great to have any time of day, also they make a wonderful present.

You have led a very interesting life with lots of travelling involved, where has been the most fascinating location that you have cooked in?

It has to be Japan; I enjoyed the different ingredients and techniques. There tends to be quite a lot of sour tastes.

What is the most unusual food that you have ever tried?

That has to be crocodile feet in the jungle!

What is your favourite ingredient to bake with at the moment?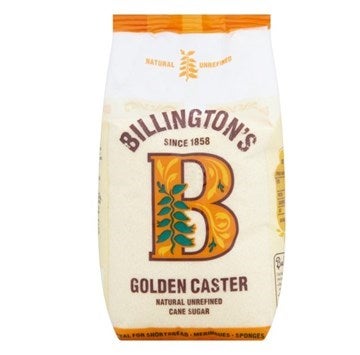 I love the Billington's Golden Caster Sugar. You can see in my book I use it in all the recipes when sugar is required.

Is there any ingredient that you don't like?

I'm one of these people who likes everything except marmite! But generally, no, as long as the ingredient is used in the right way. I don't like it when a flavour completely dominates a recipe. I think saffron is one of those flavours, I love it but it must not be used in too much quantity.

What do you enjoy most about working with food?

I love the seasons and enjoying the best of flavour, that is when you find it. I get excited about freshness and wonderful quality of an ingredient.

If you could throw the ultimate dinner party and invite 3 famous guests who would you choose?

If they are people who have passed away, Elizabeth David, Escoffier, Alice B Toklas, I would like to hear there stories and pick their brains.

Do you have any exciting plans in the pipeline that you can tell us about?

I'm doing some more TV, writing and travelling. The school is also great, I'm there as much as possible. It's doing really well, so I'm very excited about the future.