Juliet Sear & Botanical Baking
Chef Tips
We caught up with our friend Juliet Sear, who is a renowned baking expert, cook, food stylist, TV presenter and one of our favourite authors to ask her a few questions about her recently launched book 'Botanical Baking'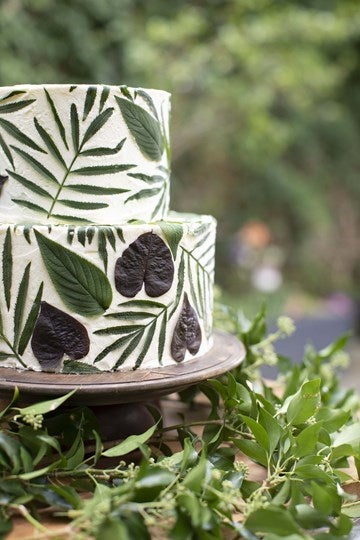 Q. Where did you get your inspiration from for botanical baking?

With all my baking and cake decorating I get inspiration from SO many places- at times, even the most random! I pretty much see a way to 'cake' or 'bake' in most everyday things in life! For example, in my book, there's a cake inspired by 'House of Hackney' which is a gorgeous interiors and fashion brand who I've been obsessed with for years. I saw their gorgeous magnolia, pineapple and sage leaves and just new I could create a bold botanical leaf print cake 'House of Hackney' style with edible leaves. The 'Floral Krispie Topper' is inspired by the amazing, on trend, floral structures we've been seeing recently. I thought about doing a twist on this idea using a solid structure made from Rice Krispie treats then encrusting them with gorgeous fresh edible flowers. I've been using edible flowers to decorate cakes for several years and I really wanted to explore new ways to use them. Of course, it's gorgeous just adding a few fresh flowers to puddings or desserts, but I love trying new things like my 'Cactus Cake'.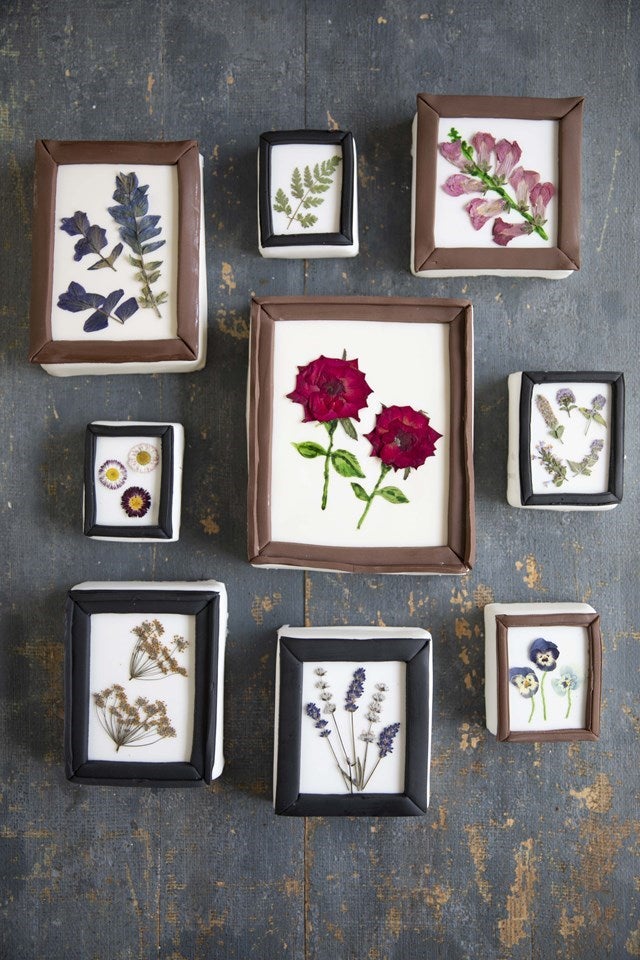 I've also used pressed flowers by turning them into edible picture frames. This idea came from the 'Taxidermy Frame Cakes' from my second book.

Fashion, lifestyle, scenery in general and flowers, of course, inspire my bakes.

The 'Rose and Lychee Cake' is one of my favourites. I made this essentially by deconstructing edible roses, forming solid sugared rose petals, then putting them all back together to make one giant open rose-like-cake.

The beautiful flavour of the rose petals on the outside is then replicated using delicious delicate rose water within the filling. It's SO yummy and beautiful. It's like the ultimate homage to a rose.

Q. Do you have a favourite recipe from the book?

SUCH a hard question! I really have so many. I mentioned the 'Rose and Lychee Cake' which I think for me is my favourite flavour from the book, but I totally love the 'Cupcake Wreath' too because it is utterly simple but SO striking and I love the fact that its super easy so that anyone can achieve a perfect looking show stopping bake. You can scale it up or down too, I made one using 400 cakes for my book launch party which looked amazing, but only took me an hour to decorate. It's so simple as nature does all the work. Placing gorgeous flowers and leaves around the cake brings a simple tear and share cupcake wreath to life. The House of Hackney inspired cake too is definitely up there, also the 'Gin and Tonic Cake Tails'. I love these because they are perfect for a show stopping dessert at a dinner party or for any occasion.

Q. If you're short on time, what are your top tips/quick wins for decorating with flowers?

Decorating with flowers is the perfect idea if you are short of time because there is no hard labour involved. Comparatively, if you were making intricate frosting, piping or making sugar flowers, you'd be pressed for time. I always recommend keeping some dried and pressed and crystallised flowers on hand, I store mine in cake box lids in a cool dry place. You can whip these out and top practically any bake with beautiful flowers in minutes. These will elevate the look and take it to a whole new level. A great idea is to use flowerfetti too. Apply a generous topping of frosting to your cake and then break the flowers up and sprinkle all over with flower confetti. You'll have the prettiest bake decorated in seconds!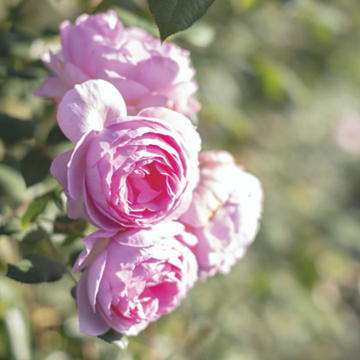 Q. Which are your favourite flowers to use for baking and why?

I think rose petals for their pretty delicate flavour and because they are perfect for pressing as petals. Rose petals are one of the easiest ones to crystallise too. Also Violas- they are really easy to get hold of and because they are a nice flat open faced flower. They are super pretty when using pressed or just left fresh on top, or suspended in jellies. They are very easy to crystalise too.

Q. What about floral flavours, why do you like to use Nielsen-Massey?

Using the gorgeous botanical extracts from Nielsen-Massey; the orange blossom and the rose water are perfect matches. They add such a delicate, true and natural flavour to sponges and frostings. Many of the edible flowers I use for decorating on the outside of cakes actually have a fairly neutral or in some cases bitter taste, and these are often removed from the cake before eating. With edible flowers, the petals are the part you'd eat- for example, if you have a sprig of rosemary, you wouldn't eat the thick woody part. This is why I like to use gorgeous extracts such as Nielsen-Massey to create yummy botanical flavours. They are such good quality and have no artificial taste you sometimes get from other extracts out there. In in my view, they are absolutely perfect to use for my recipes in Botanical Baking.

Juliet's book 'Botanical Baking' published by F&W Media International 2019 is available now to buy.