5 Minutes with Candice Brown
Chef Tips
With the latest series of Great British Bake Off about to start, we caught up with 2016 champion and queen of the kitchen Candice Brown to find out about her debut cookbook, Comfort, out now.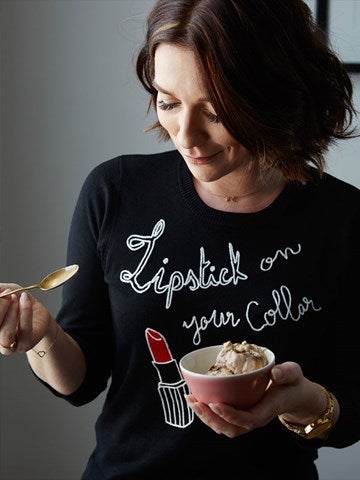 It's been almost a year since you won Bake Off, how have the last 12 months been for you?

It has been crazy insane and completely amazing! I have had the most incredible opportunities and feel so very lucky to be in a position where I am able to do something I just love so much. I am very grateful.

How would you describe your cooking style?

​I would say vintage and slightly retro but with a little shake up! Or big and hearty!

You grew up in a pub, how has that effected your approach to food?

Pub grub will always be one of my favourite types of food - I mean big, wholesome food served in big portions! My mam was amazing in the kitchen - I certainly learnt how to cater for the masses should I need to! She and my dad were a great team.

What's your earliest food memory?

Visiting the seafood stalls in Edmonton and then going back to my nan and grandad's and sitting on the floor eating a pint of shell-on prawns, my grandad eating cockles, my dad jellied eels and my nan crab sticks. That was a happy place for me.

There are so many baking books out there, how did you approach writing Comfort?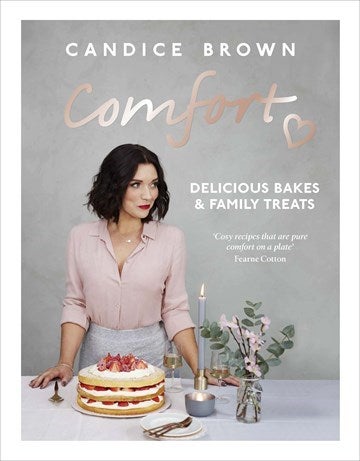 There really are, and so many incredible ones (my shelves are groaning under the weight of my collection). I wanted my book to be something that starts off as mine and then as people use it, change things around, swap ingredients etc it becomes theirs! I wanted Comfort to be the sort of book that invokes memories and nostalgia and encourages people to bake the things they really like. Just as I do. I am so proud of it - I hope everyone loves it.

What's your ultimate comfort dish?

Macaroni Cheese - If I see it on any menu I have to try it, even if I'm not hungry!

What's your ultimate 'show off' bake?

Something like a huge pavlova is great as you can prepare the elements in advance, but when it is all piled together- the meringue with a mound of whipped cream, fresh strawberries and raspberries, and topped with passion fruit curd - I don't think you can get much better than that!

Are there any ingredients you really love cooking with at the moment?

For savoury dishes I cannot do without smoked paprika - I love it in everything! Chorizo is amazing too, it can really brighten up a dish. For sweet dishes, I add lemon zest or strawberries if they're in season - simple but perfect.

Any you really don't like?

I detest peas! And I'm not a huge fan of tomatoes!

On Bake Off your bakes always looked stunning, what are your top tips for presentation?

Just go for it - don't be afraid to push the boat out. Presentation was and still is a weak area for me, but if I put my mind to something I'll do it. So be brave, take chances and if it doesn't work go back to the drawing board.

The new series starts later this summer, any predictions about how the new format will go?

I think it will be incredible. I can't wait to see it and welcome 12 new bakers to this amazing little Bake Off family I am now part of!. Prue is fab and Noel and Sandie will be fun, and humour is needed when things get stressful - which they do!! Paul of course is just brilliant and always will be!

Any exciting future plans?

I am so lucky to be getting the opportunities I have at the moment - writing for the Sunday Times, my book coming out, more food festivals, a collaboration with a hotel, appearing on This Morning every month - so lots of amazing things.

If you enjoued this interview, we think you'll enjoy 5 minutes with Nadiya Hussain.