The New Way to Cake
Chef Tips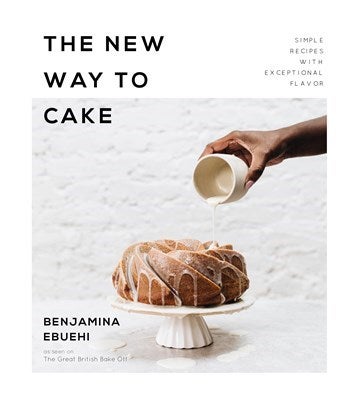 We caught up with Benjamina Ebuehi to ask her about her new recipe book "The New Way to Cake"

What inspired you to create this new recipe book?

When it comes to baking, cakes are my first love. They're just about perfect for any occasion whether it's a birthday, wedding or a cosy night in on the sofa, there's always a reason to enjoy a good slice of cake. Over the many months it took to brainstorm and write this book, I knew I wanted to bring home bakers something a little different. I wanted to create stylish, achievable cakes that would help bakers expand their repertoire whilst using new and exciting ingredients that they perhaps wouldn't think to incorporate into cakes.

Let's talk about flavours, what can we expect to see in your new book?

The New Way to Cake puts a big emphasis on flavour and has been split into six chapters - Spice, Nuts & Caramel, Chocolate, Citrus, Floral and Fruit. These chapters have been designed to provide you a cake to suit every craving or occasion. Whilst some of the cakes will feel completely new, I've also tried to include some familiar favourites with a modern update like my masala chai carrot cake or the lemon, ricotta and thyme loaves.

With the winter months well and truly here, what sort of recipes would you recommend?

The 3 recipes I'm sharing here are all perfect for the winter season - cosy, comforting and easy to put together. The Chocolate Halva Pudding is perfect for a evening with friends; it's a rich and indulgent self saucing pudding studded with chunks of creamy halva. The Clementine cake makes use of the seasons citrus to make a light yet tart post dinner dessert. And the almond brittle cake is one of my favourites. It's a beautiful celebration of texture – with the soft cardamom scented sponge sitting underneath the crunchy, buttery almond brittle topping. I hope you enjoy baking these cakes as much as I do and that they become firm favourites that you'll turn to again and again.