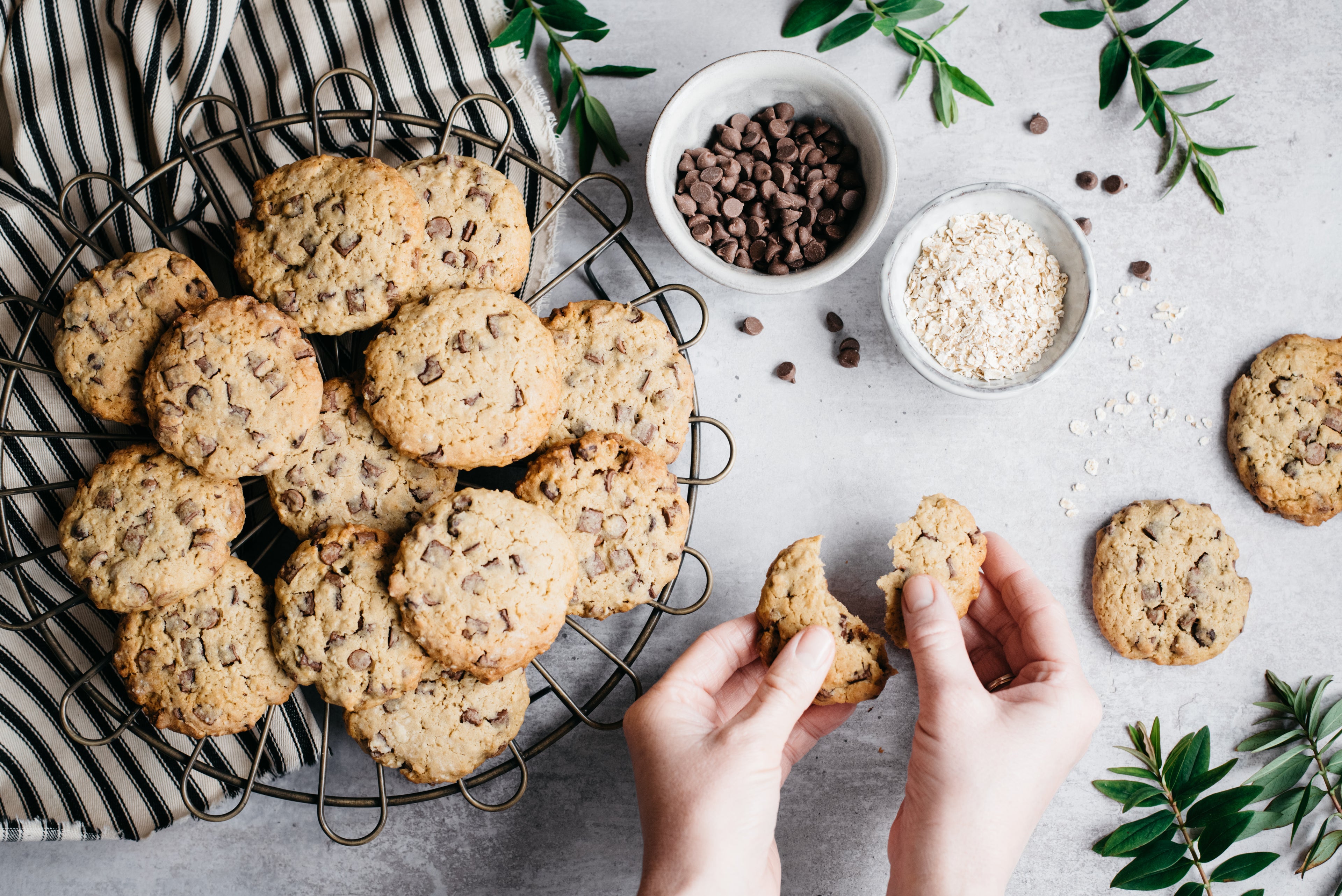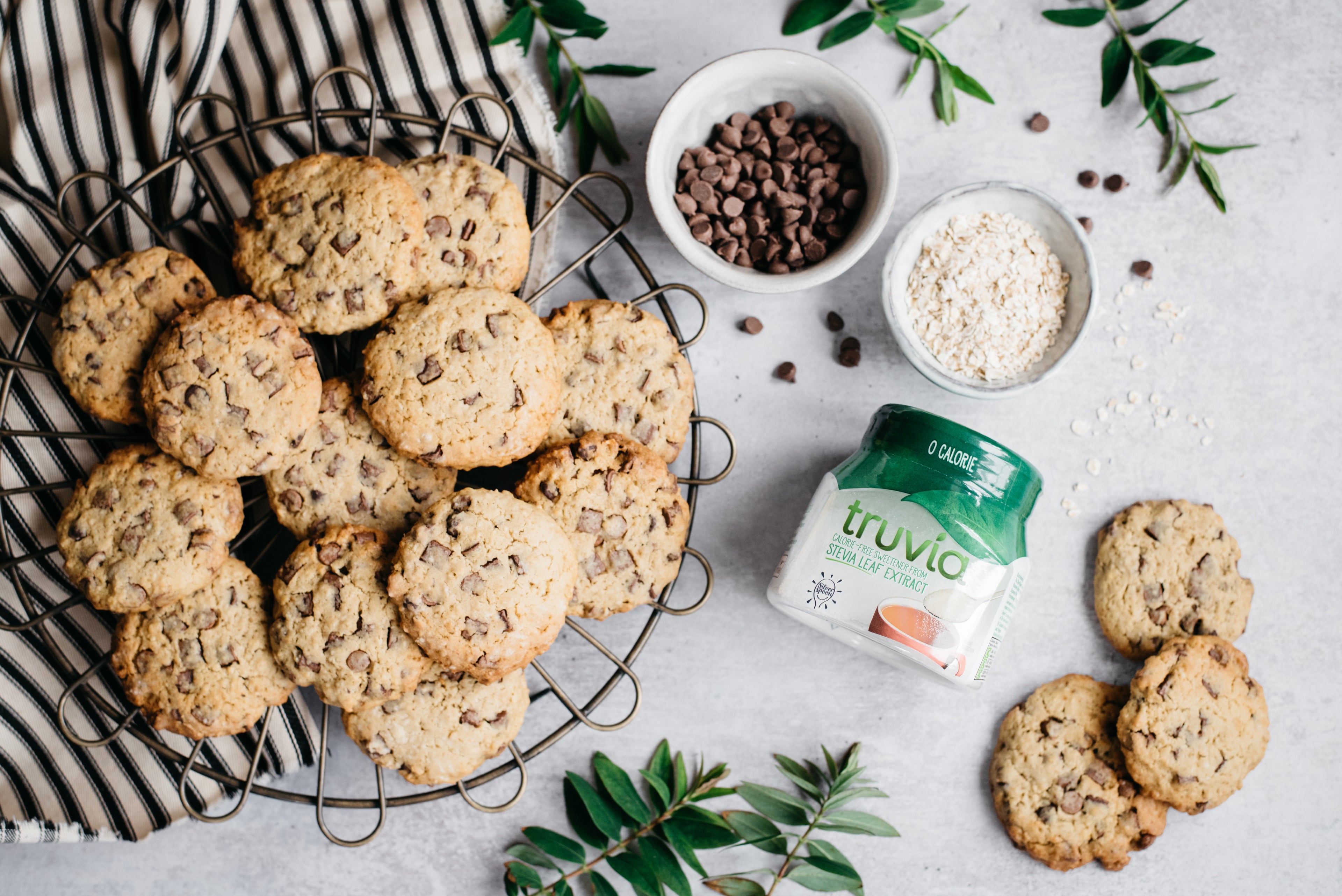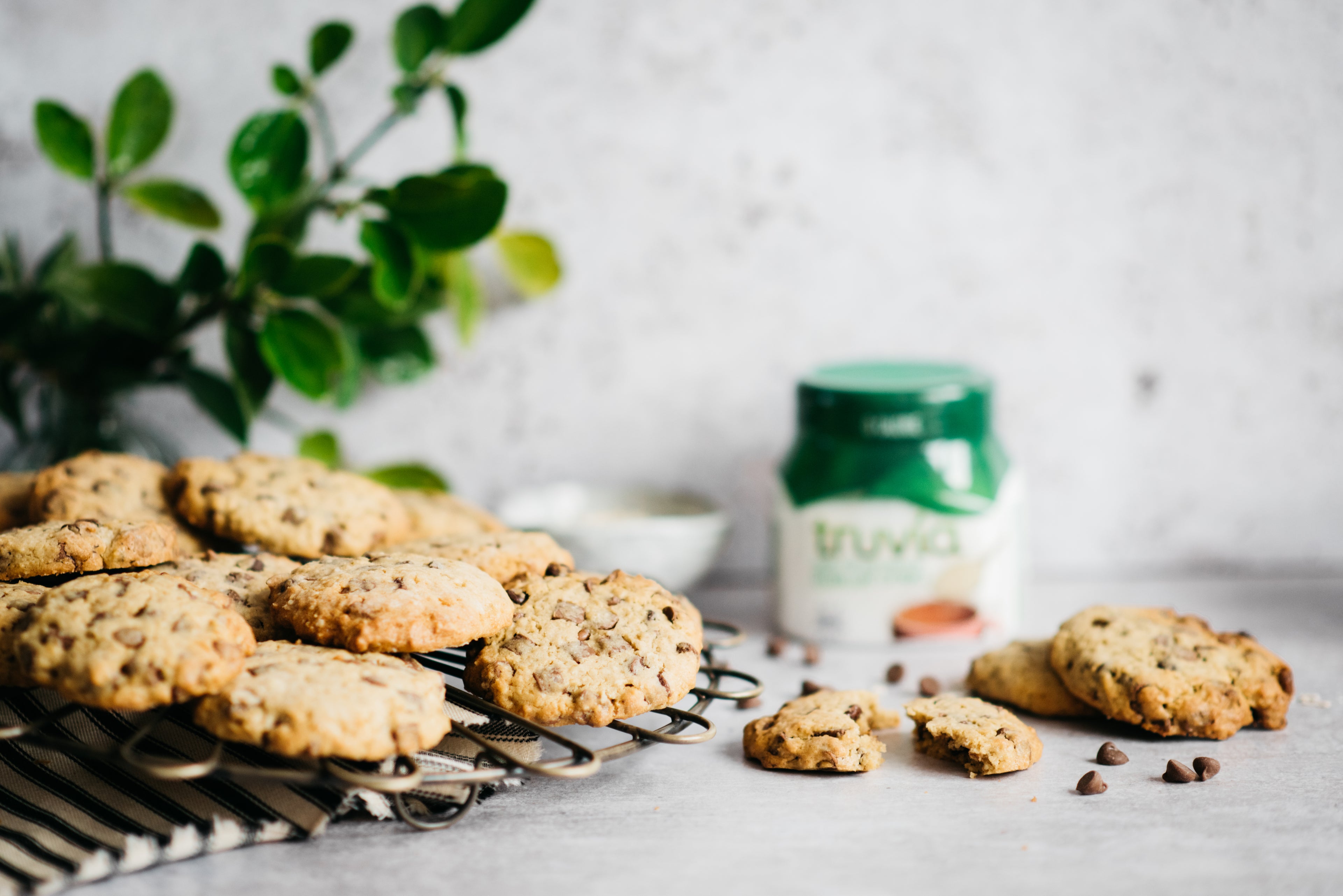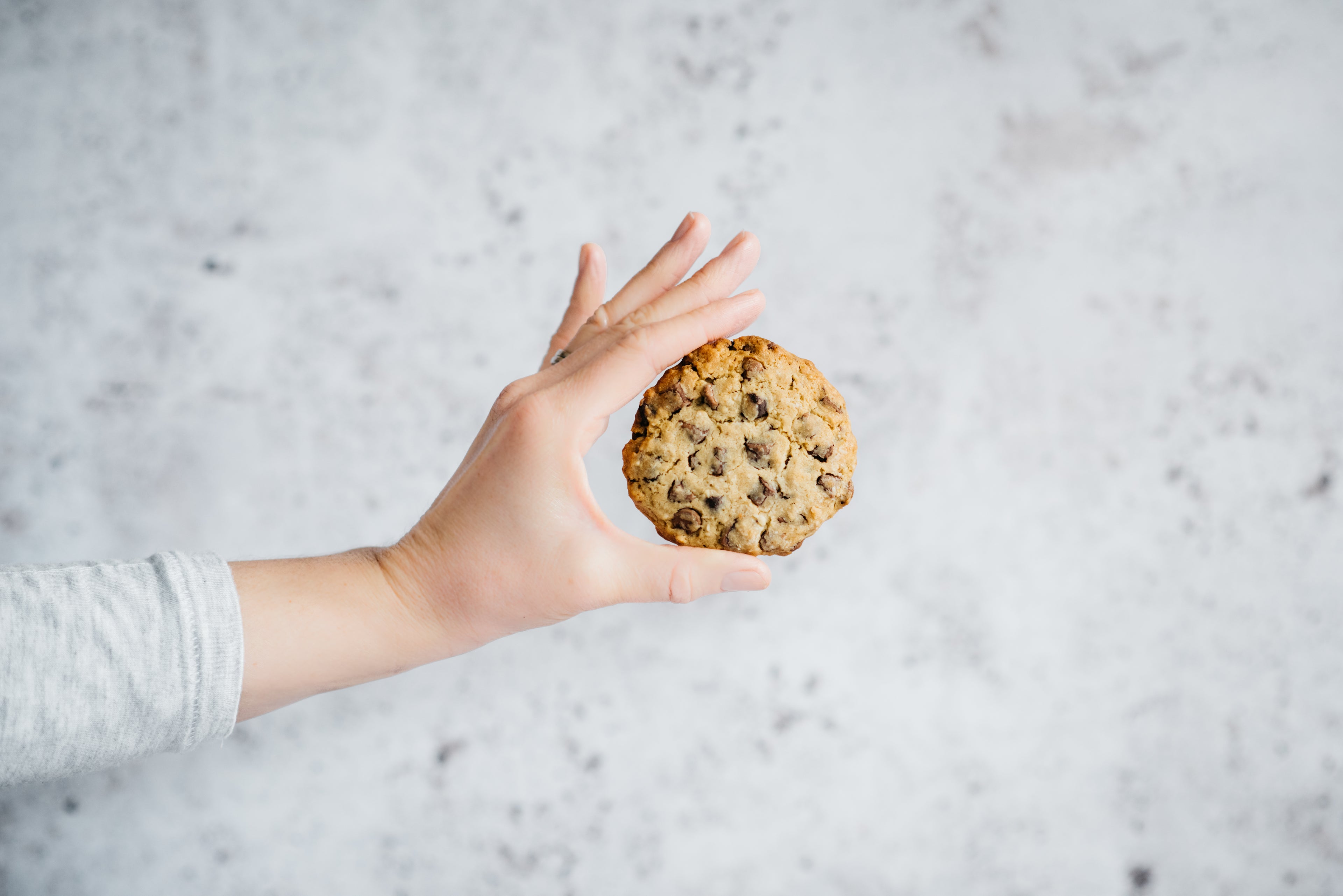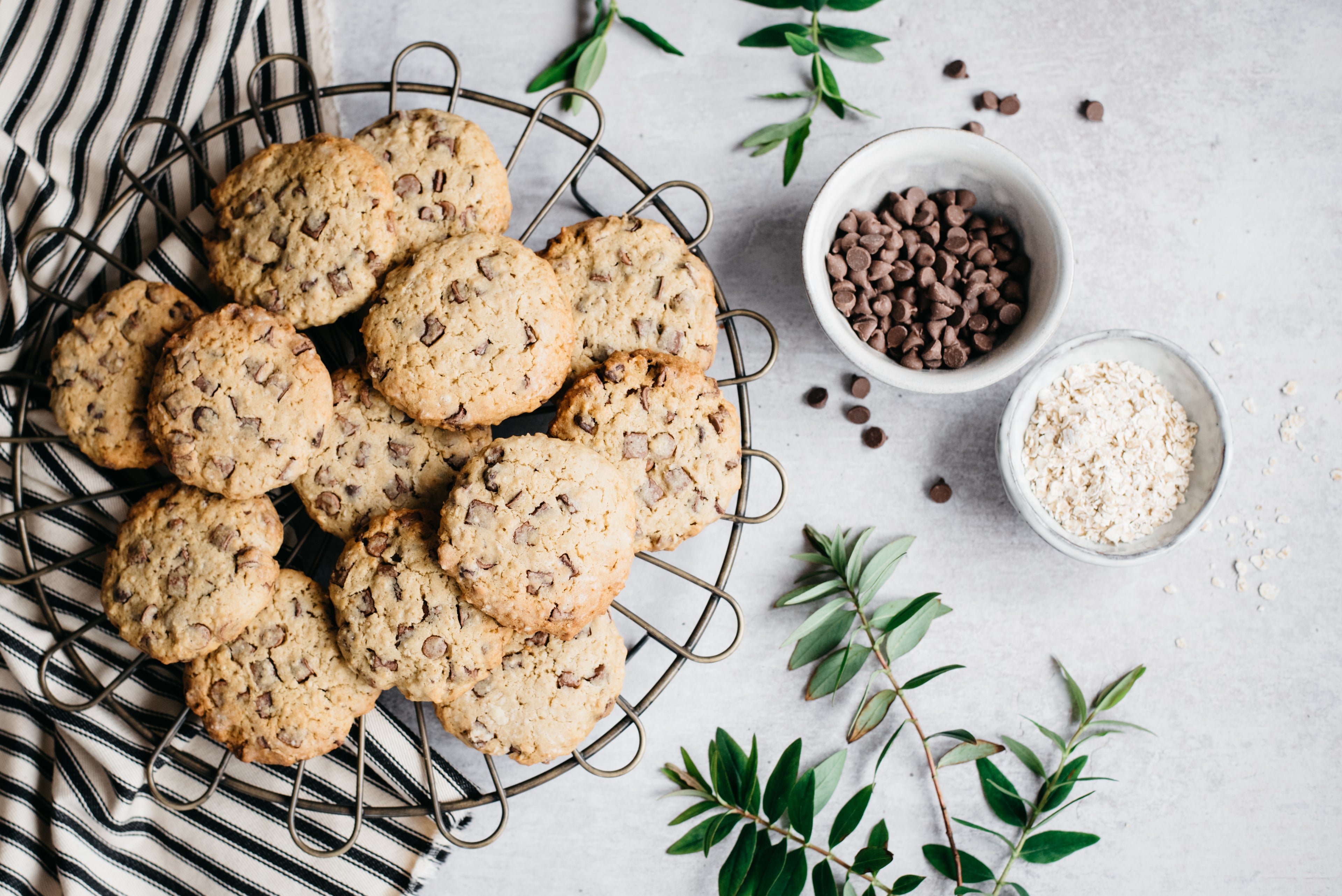 About the bake
If you are looking to reduce your sugar intake but don't want to miss out on your favourite bakes then look no further than this yummy Chocolate Chip Cookie recipe. This family favourite is sweetened with Truvía® Calorie-Free Sweetener and has 50% less sugar than a sugar-sweetened cookie and all the great taste.
Method
Step 1:

Assemble all of the ingredients and preheat the oven to 200°C.


Step 2:

Place the butter, Truvia and light muscovado sugar in a large mixing bowl.


Step 3:

Cream together ingredients for 1½ minutes, then add eggs, vanilla and milk. Mix together for 1 minute.


Step 4:

Blend the rolled oats, flour, bicarbonate of soda and salt together in a medium bowl.


Step 5:

Mix the dry ingredients into the egg mixture until they are well combined.


Step 6:

Stir in the chocolate chips until evenly distributed.


Step 7:

Roll a tablespoon of dough into 1 inch balls and place on a non-stick cookie sheet approximately 2 inches apart.


Step 8:

Flatten the cookies gently with the bottom of a glass dipped into flour.


Step 9:

Bake the cookies in the oven for 10-12 minutes to a light brown colour.


Step 10:

Place the cookie sheet on a cooling rack for 20-30 minutes before removing the cookies.

Ingredients
225g

 

Butter (unsalted, softened)

48g

 Truvia

65g

 Billington's Unrefined Light Muscovado Sugar

2

 

Eggs (free range, large)

1 tsp

 Nielsen-Massey Vanilla Extract

30ml

 

Skimmed milk

55g

 

Rolled oats

270g

 Allinson's Plain White Flour

1 tsp

 

Bicarbonate of soda

1 tsp

 

Salt

450g

 

Chocolate chips
Recipe Reviews
Don't know if I did something wrong here! Taste was fine but utterly bizarre texture, somewhere between a cake and a cookie. Not for me I'm afraid.
Amazing cookies
All time my favourite!
Making them since i discovered the recipe
Highly recommend!
Great recipe
My favourite choc chip cookies 🍪!!!
Highly recommended!
Amazing recipe
Delicious cookies 🍪 all the time
Highly recommend!
Ingredients
225g

 

Butter (unsalted, softened)

48g

 Truvia

65g

 Billington's Unrefined Light Muscovado Sugar

2

 

Eggs (free range, large)

1 tsp

 Nielsen-Massey Vanilla Extract

30ml

 

Skimmed milk

55g

 

Rolled oats

270g

 Allinson's Plain White Flour

1 tsp

 

Bicarbonate of soda

1 tsp

 

Salt

450g

 

Chocolate chips