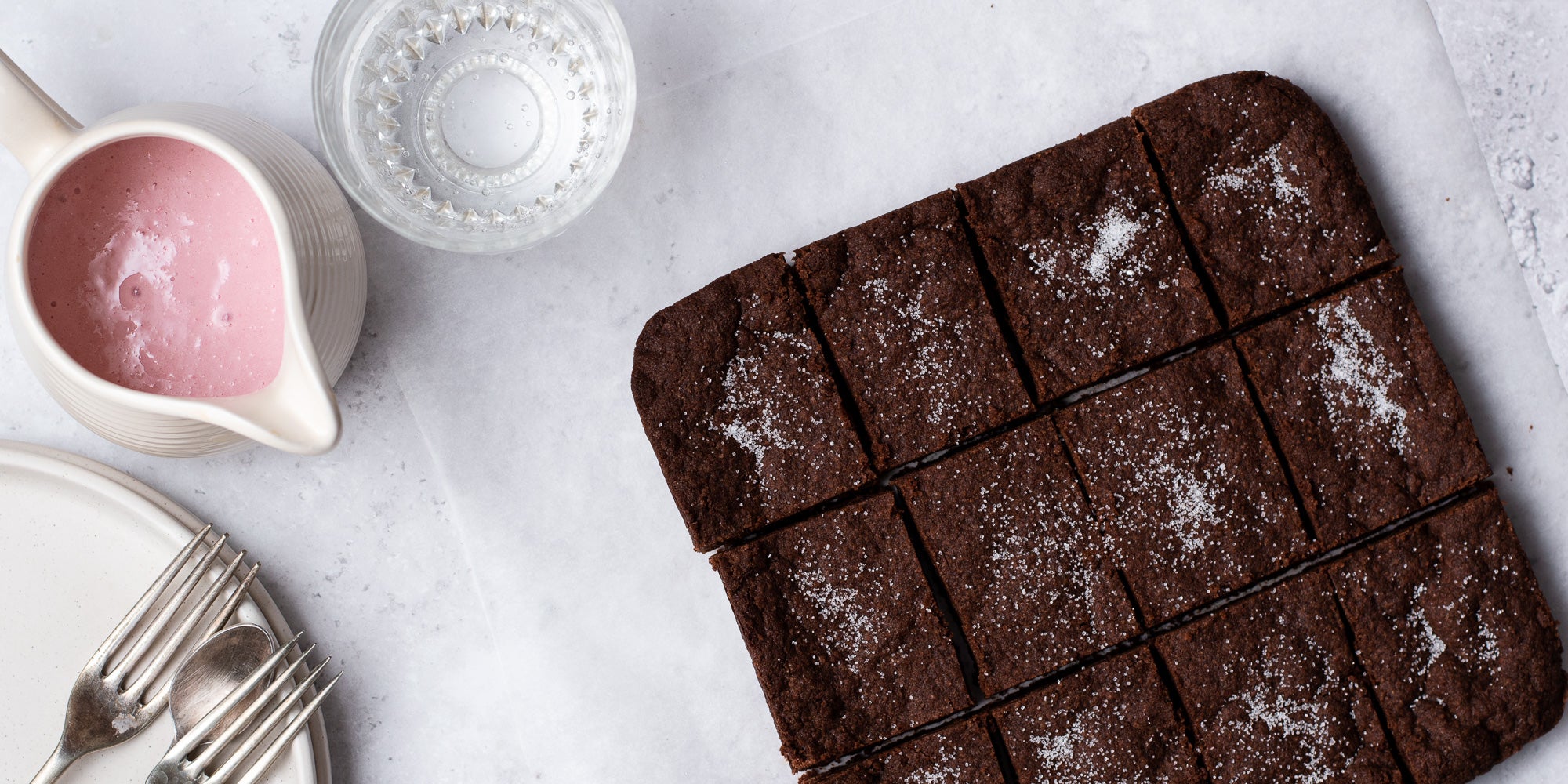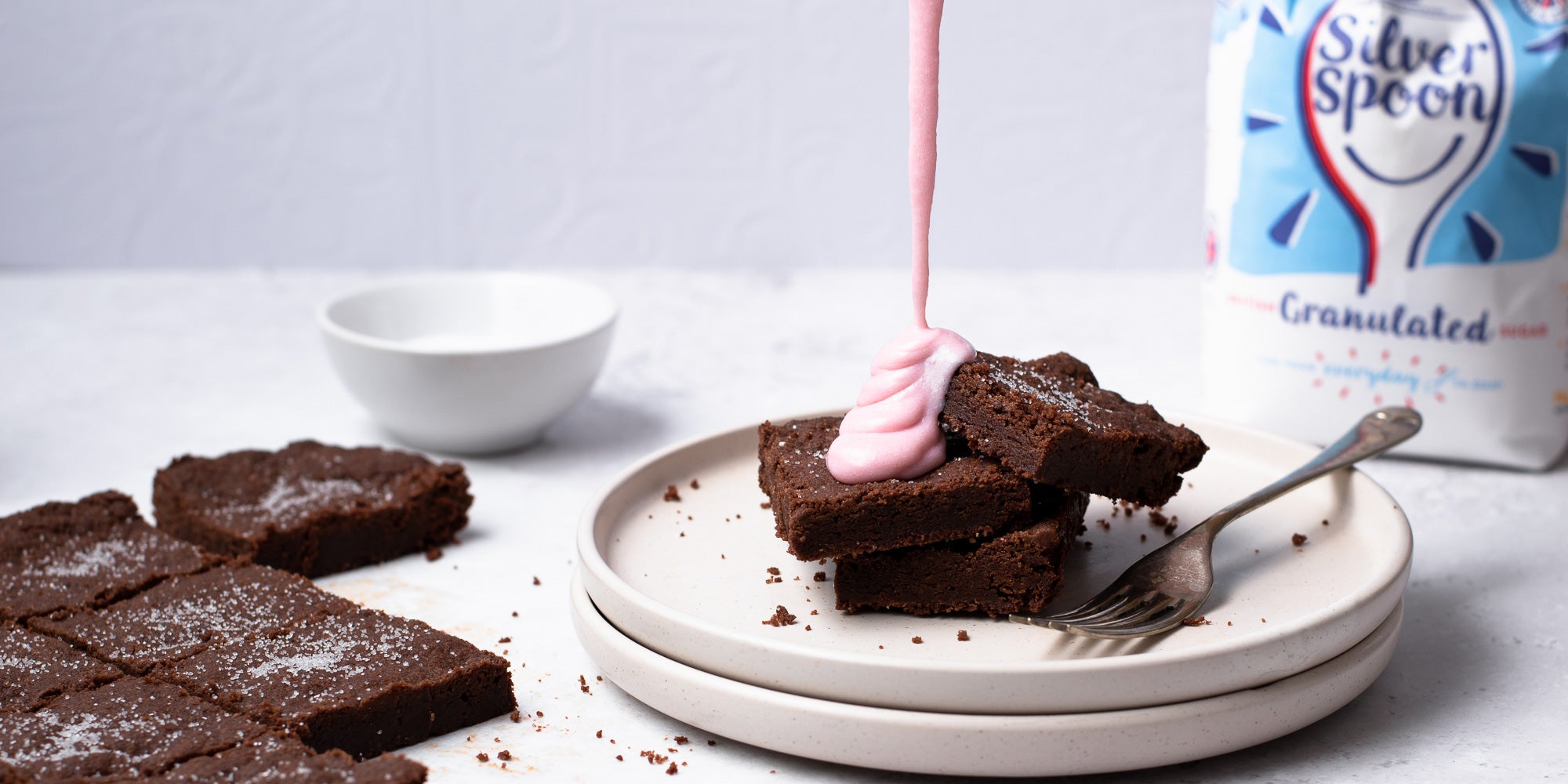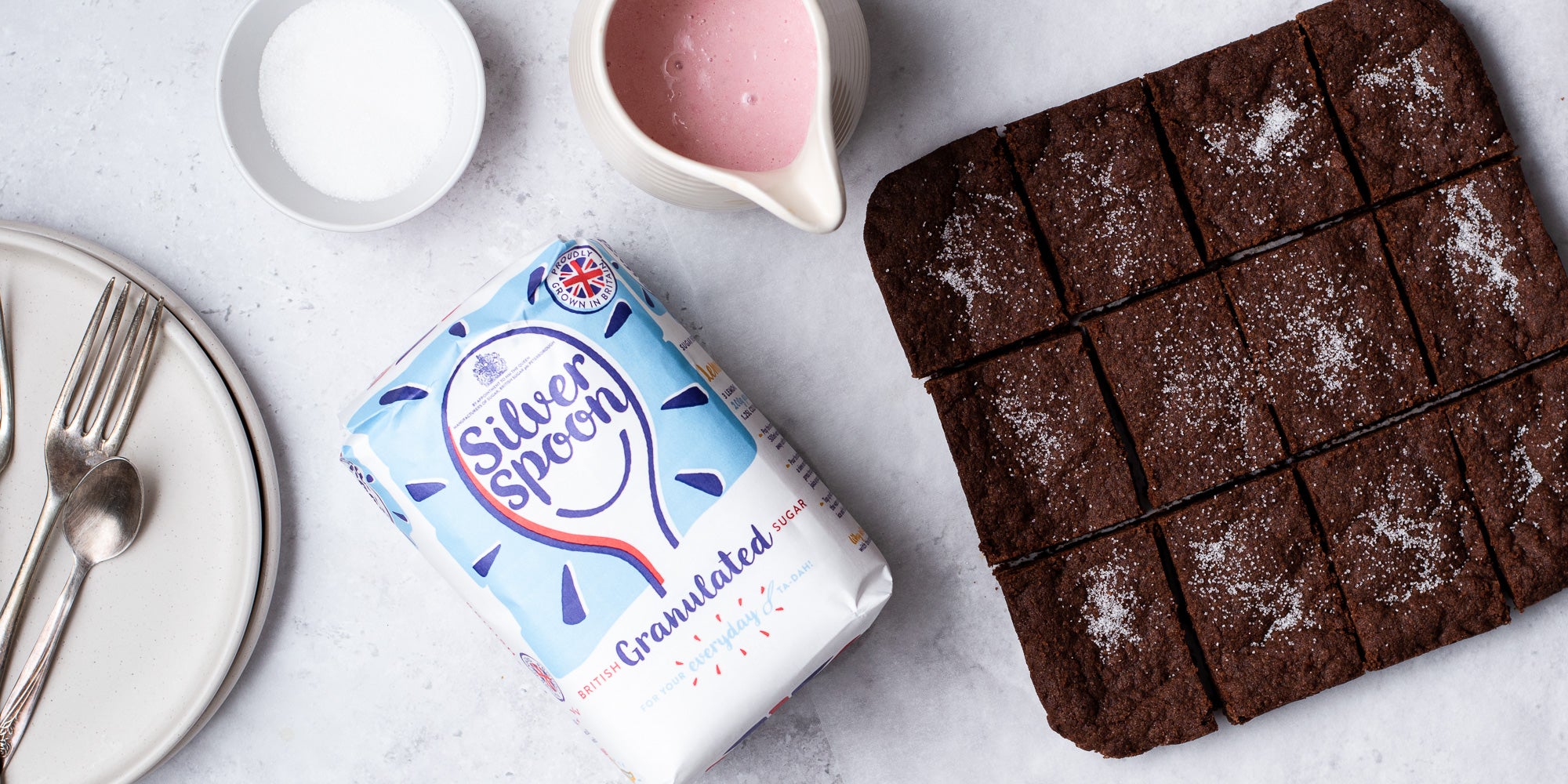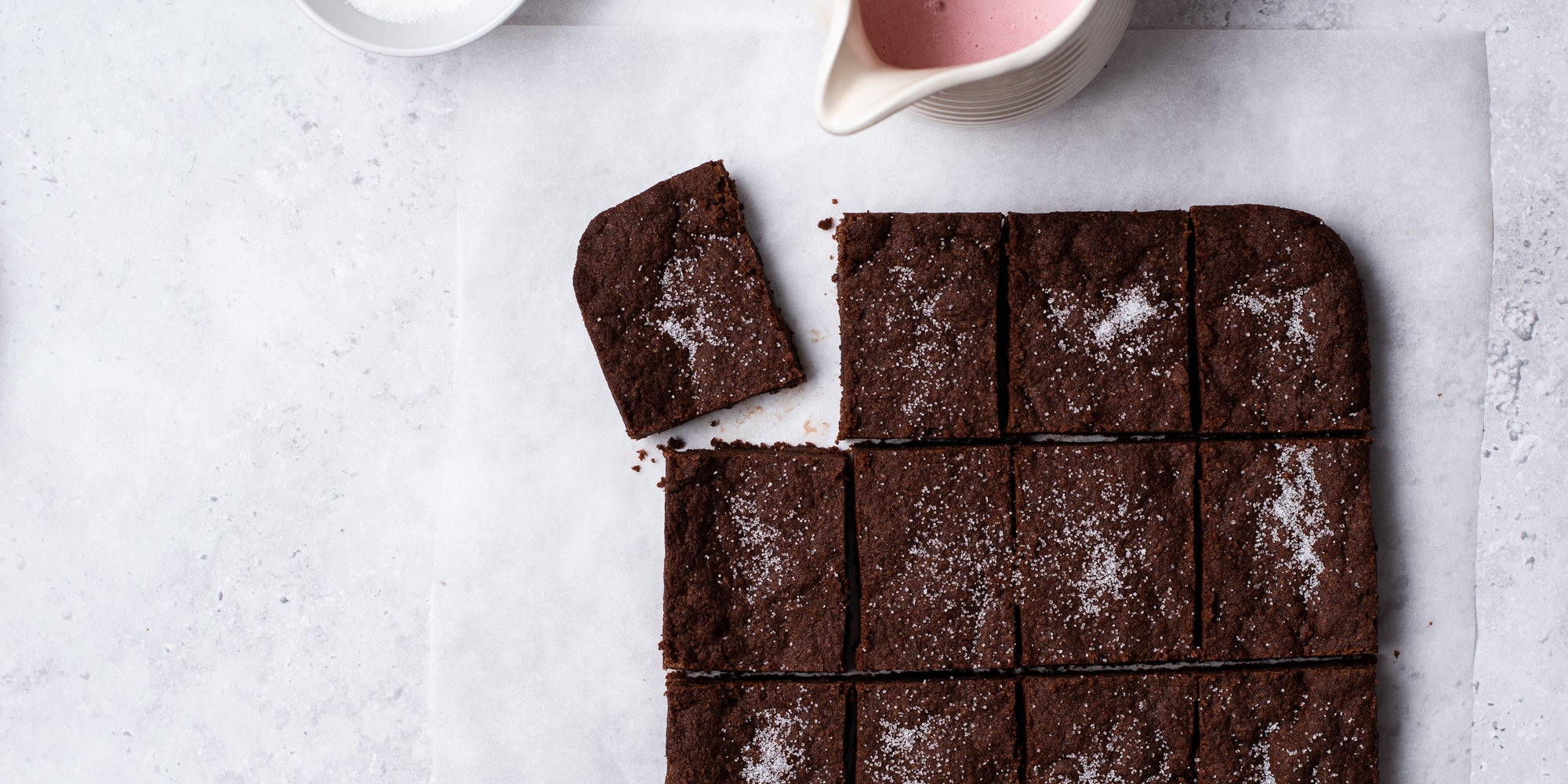 About the bake
Chocolate Concrete, Chocolate Crunch whatever you call it during your school days this retro bake is a true childhood favourite. This treat is delicious served hot, cold or drizzled in retro pink custard. Check out our simple Pink Custard recipe if you choose the latter option, it's a real blast from the past.
Method
Step 1:

Preheat the oven to 180°C (160°C Fan, Gas Mark 4) Grease and line a 23cm square tin with baking paper


Step 2:

Mix together the flour, sugar and cocoa in a bowl


Step 3:

Melt the butter and mix this in with the other ingredients using your fingers until it becomes crumbly


Step 4:

Pour the mixture into the tin and using your fingers press it down, ensuring that it fills all of the corners.


Step 5:

Step 6:

Once removed from the oven finish with a sprinkling of granulated sugar and serve with custard. For a real retro feel try our pink custard recipe.

Ingredients
200g

 Allinson's Plain White Flour

200g

 

Silver spoon granulated sugar

100g

 

Butter (unsalted)

50g

 

Cocoa powder
Nutritional Information
per 29g
152cal

 

Energy

5.9g

 

Fat

3.7g

 

of which Saturates

22g

 

Carbohydrates

13g

 

of which Sugars

2g

 

Protein

1g

 

Salt
Recipe Reviews
I usss this whenever I bake choclate concreate
This is epik1!11!!1 good job :D
This is an amazing recipe. It tastes so fab 🌟🌟🌟
This came out great, it was so yum and the perfect consistency. I would definitely recommend baki my these for a quick, easy but delicious recipe!!!!
This came out just like I remember from School!! 😁😁
AMAZING! JUST LIKE AT SCHOOL!

I know a lot of people are saying that it comes out crumbly, but that o my seems to be (to me at least) when you don't press it down enough.

It's super easy and tastes amazing, I can't stop making it. I just throw everything into a bowl, mix well, press it FIRMLY into a pan and stick it in the oven. I only cook it for 15 minutes at 180 so it's a little softer (as that's how I like it) but I haven't had any issues with it at all. When pressing it down, I've found that I literally press as hard as I can, firm arm, body weight, all that. It comes out great!
Ingredients
200g

 Allinson's Plain White Flour

200g

 

Silver spoon granulated sugar

100g

 

Butter (unsalted)

50g

 

Cocoa powder
Nutritional Information
per 29g
152cal

 

Energy

5.9g

 

Fat

3.7g

 

of which Saturates

22g

 

Carbohydrates

13g

 

of which Sugars

2g

 

Protein

1g

 

Salt