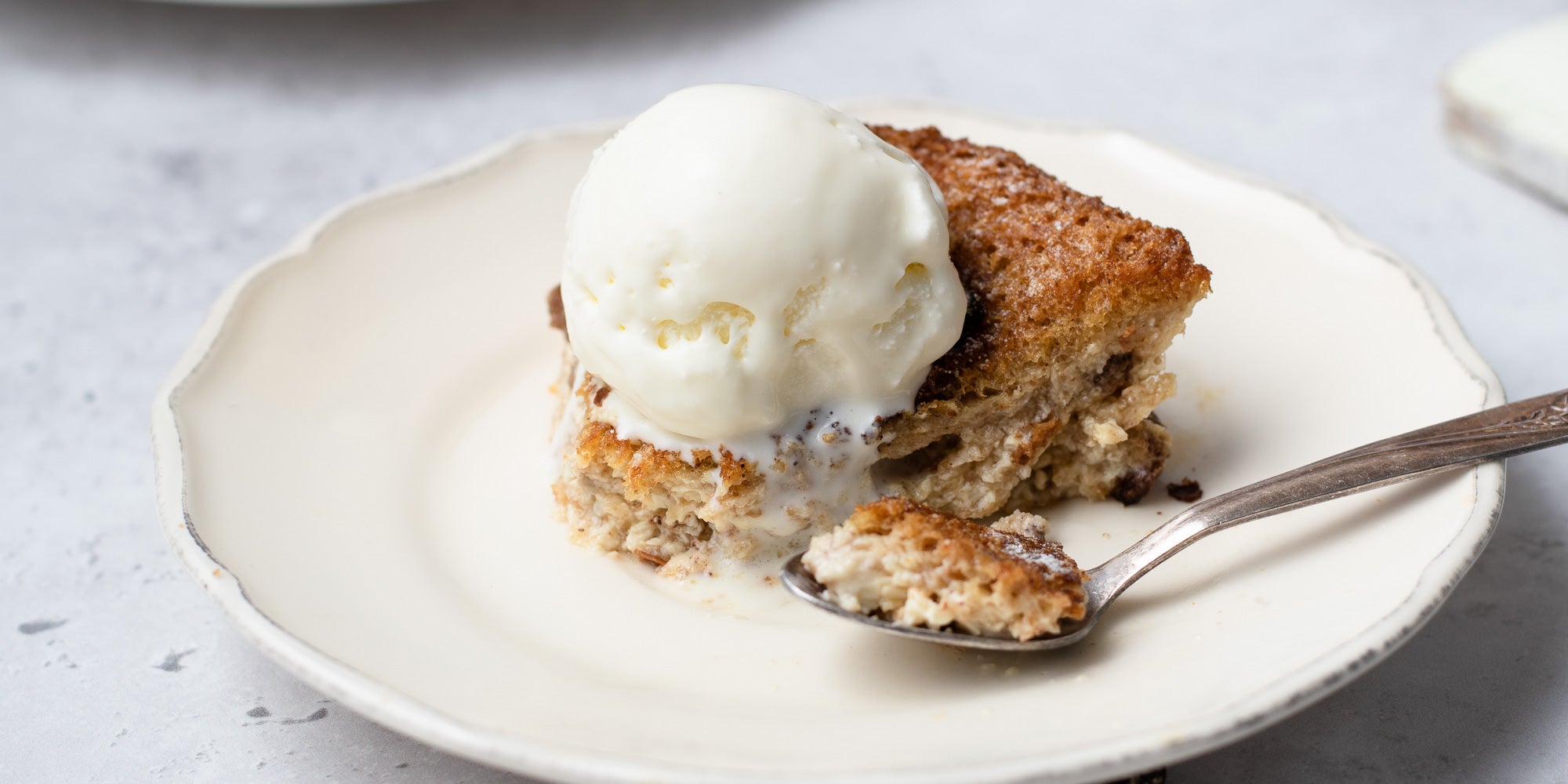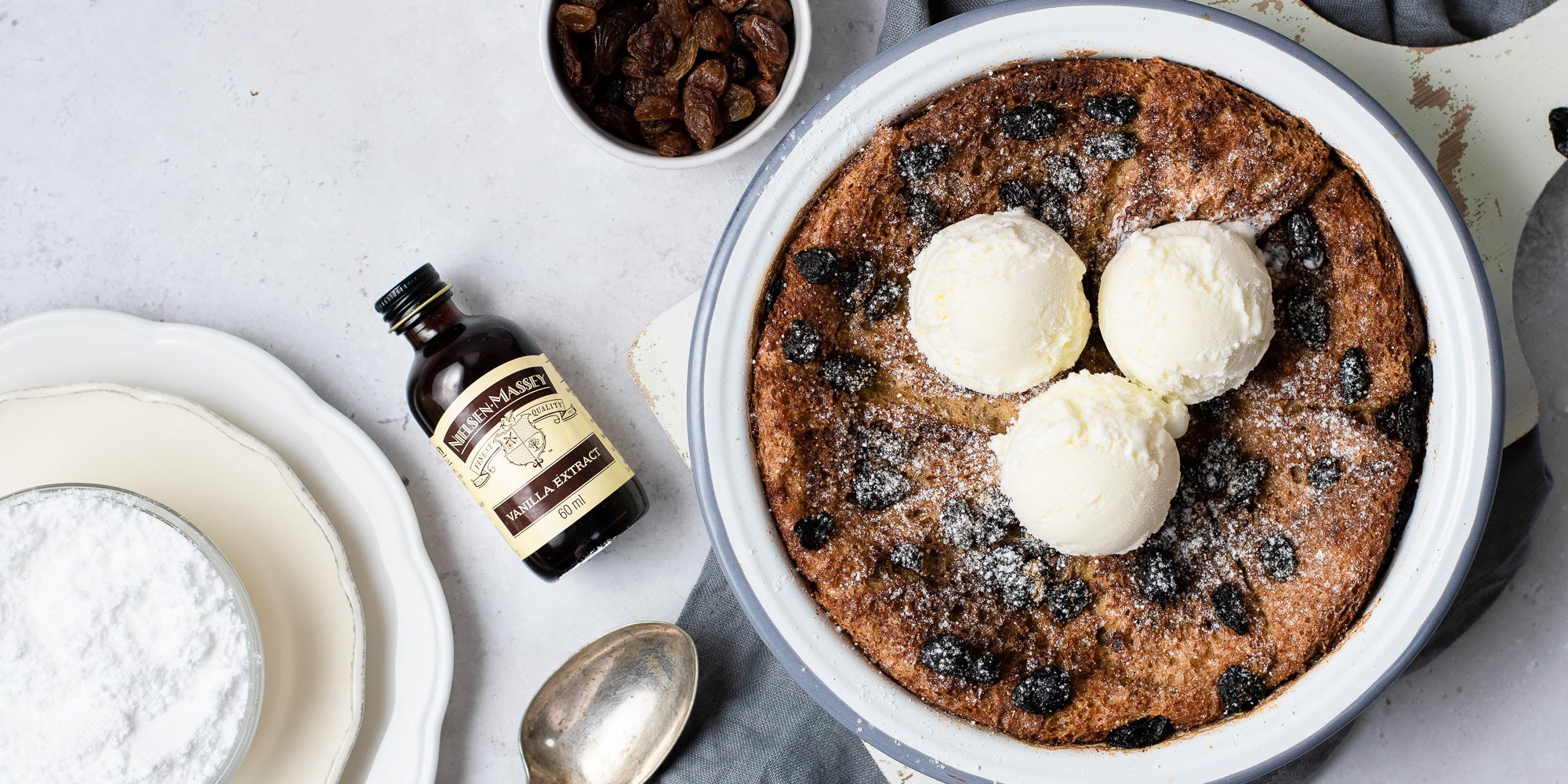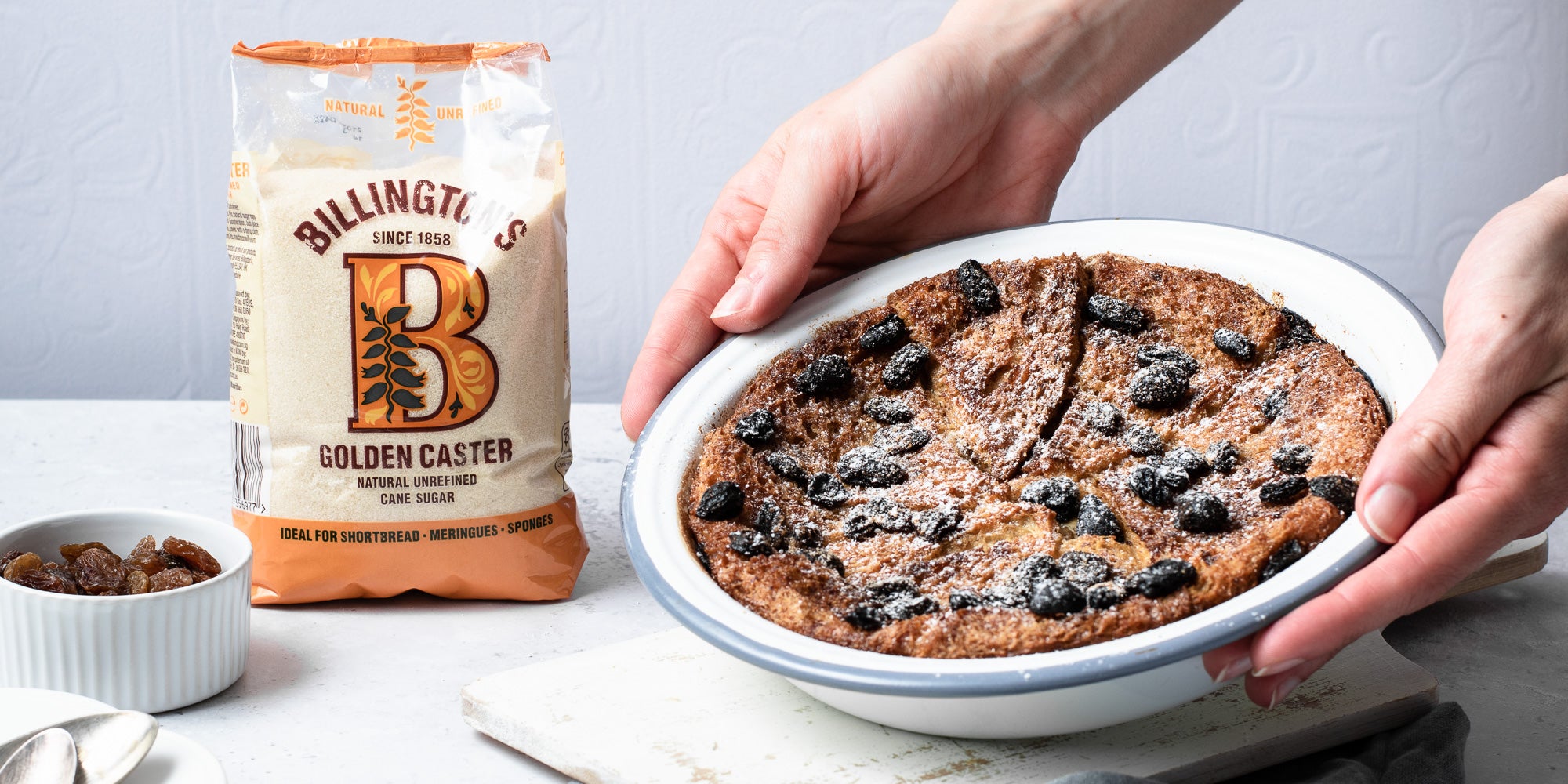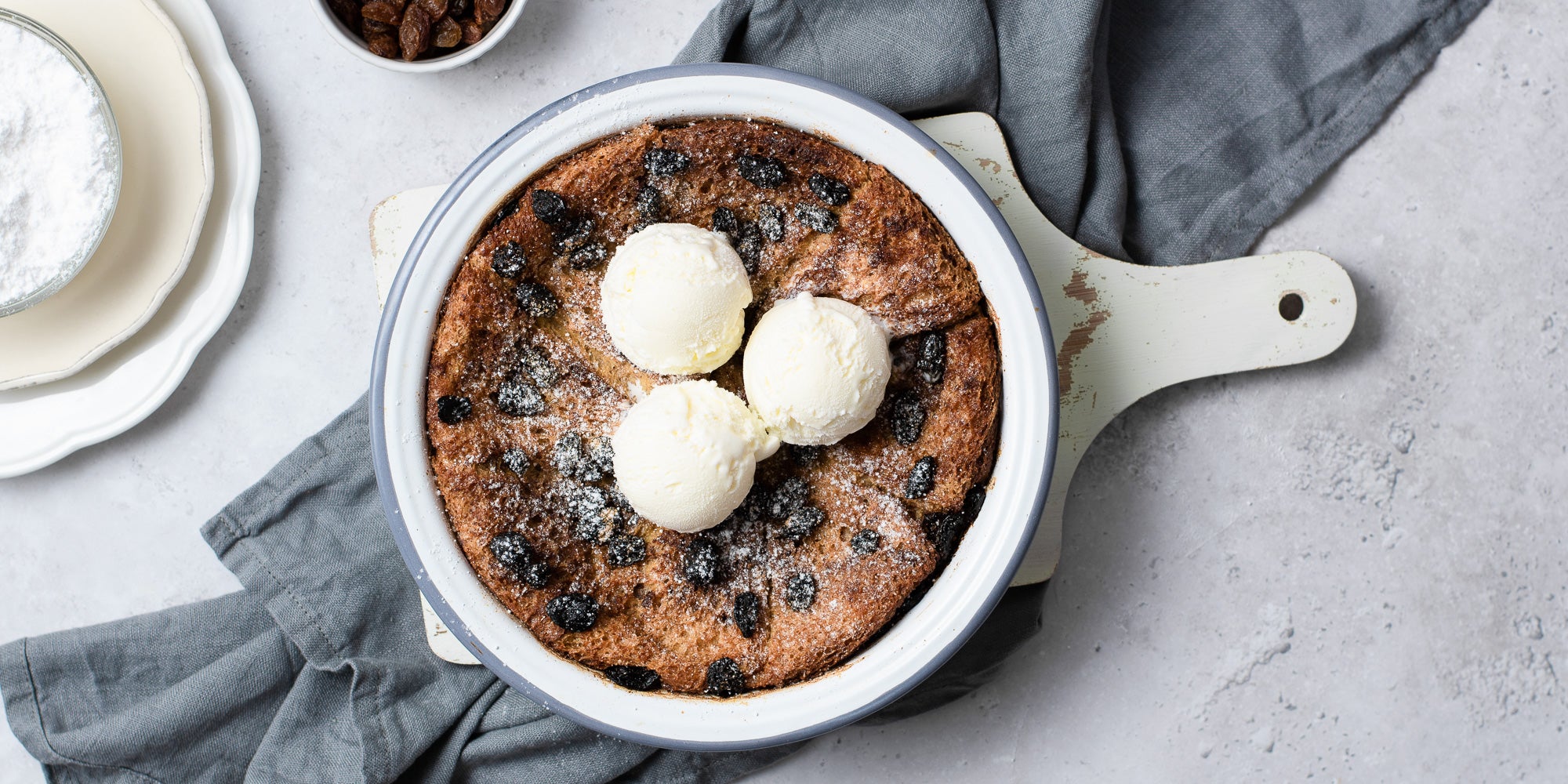 About the bake
A yummy winter pudding to warm you up on a cold day. Delicious buttery bread, coated in a creamy custard and scattered with raisins...bliss.
Method
Step 1:

Butter a pie dish. Cut the crusts off the bread, spread one side of each slice with butter, then cut into triangles.

Step 2:

Arrange a layer of bread in the dish, add some of the sultanas and sprinkle with cinnamon, repeat until all the bread is used.

Step 3:

Warm the milk, vanilla extract and cream in a pan until hot but not boiling.


Step 4:

Whisk the eggs and sugar until pale, then add the warm milk and cream and stir.

Step 5:

Pour the custard over the bread and sprinkle with sugar and a little nutmeg. Leave to stand for 30 minutes.

Step 6:

Preheat the oven to 180°C (160°C fan, gas mark 4), then place the bread pudding on a baking sheet then into the oven.

Step 7:

Bake for approximately 45 minutes, until the top in golden brown.


Step 8:

Serve with cream or vanilla ice cream.
Ingredients
8

 

Bread (wholemeal, slices)

25g

 

Butter (unsalted)

50g

 

Sultanas

2 tsp

 

Cinnamon (ground)

350ml

 

Milk (whole)

50ml

 

Double cream

2

 

Egg(s) (free range)

25g

 Billington's Unrefined Golden Caster Sugar

1 tsp

 

Nutmeg (grated)

1 tsp

 Nielsen-Massey Vanilla Extract
We'd love a slice of advice.
Was it yum? Did the recipe work well? Did you customise the recipe?
Ingredients
8

 

Bread (wholemeal, slices)

25g

 

Butter (unsalted)

50g

 

Sultanas

2 tsp

 

Cinnamon (ground)

350ml

 

Milk (whole)

50ml

 

Double cream

2

 

Egg(s) (free range)

25g

 Billington's Unrefined Golden Caster Sugar

1 tsp

 

Nutmeg (grated)

1 tsp

 Nielsen-Massey Vanilla Extract