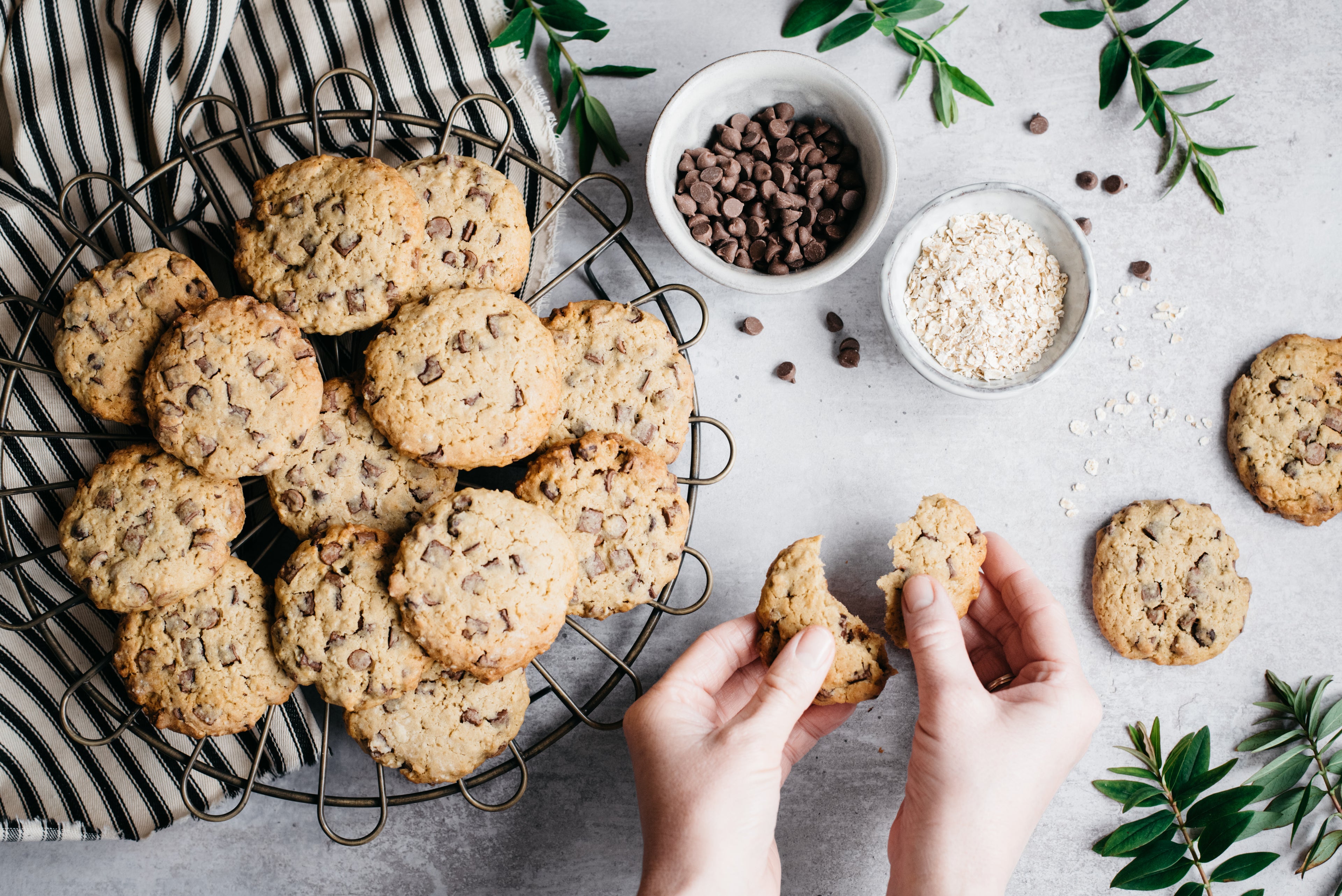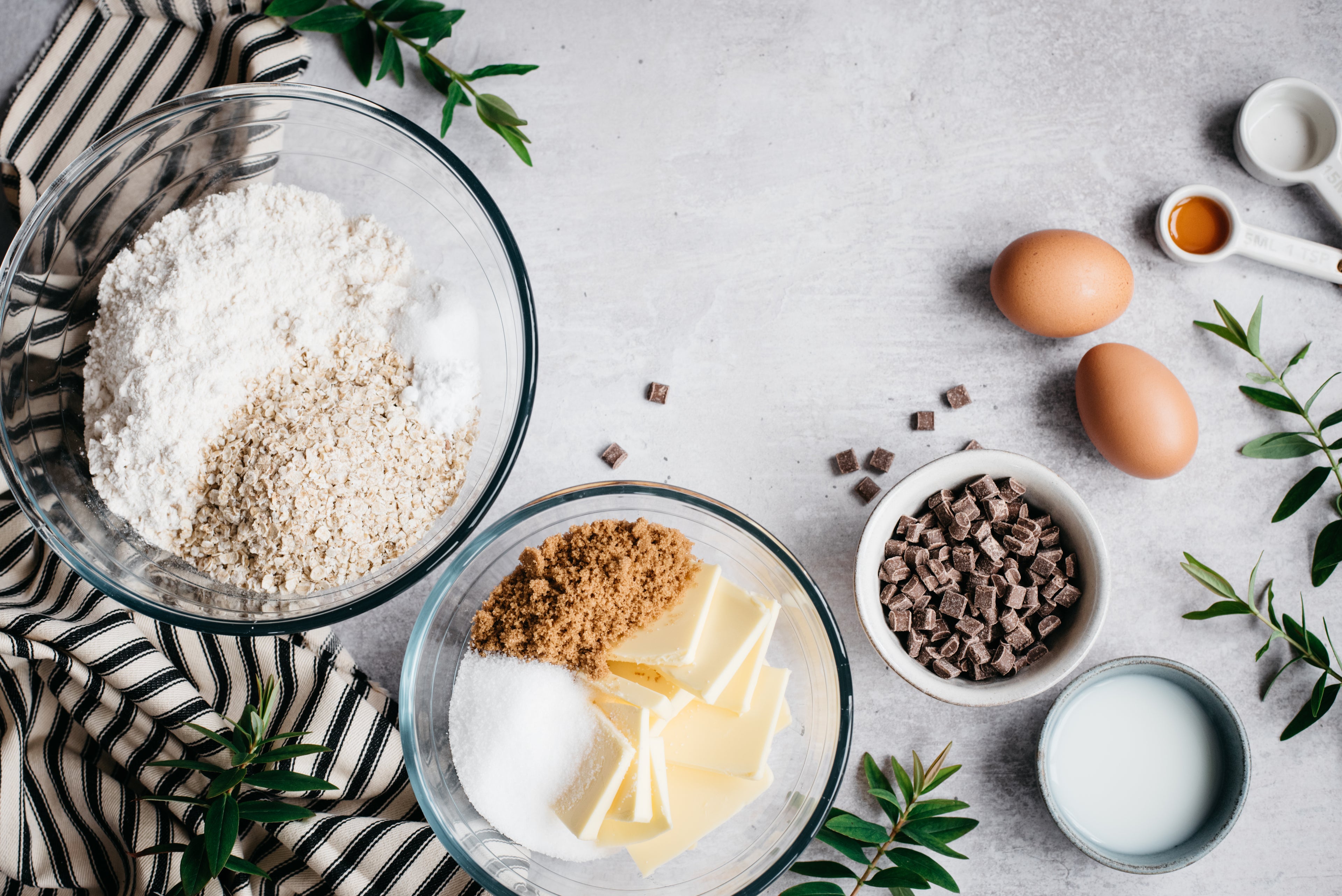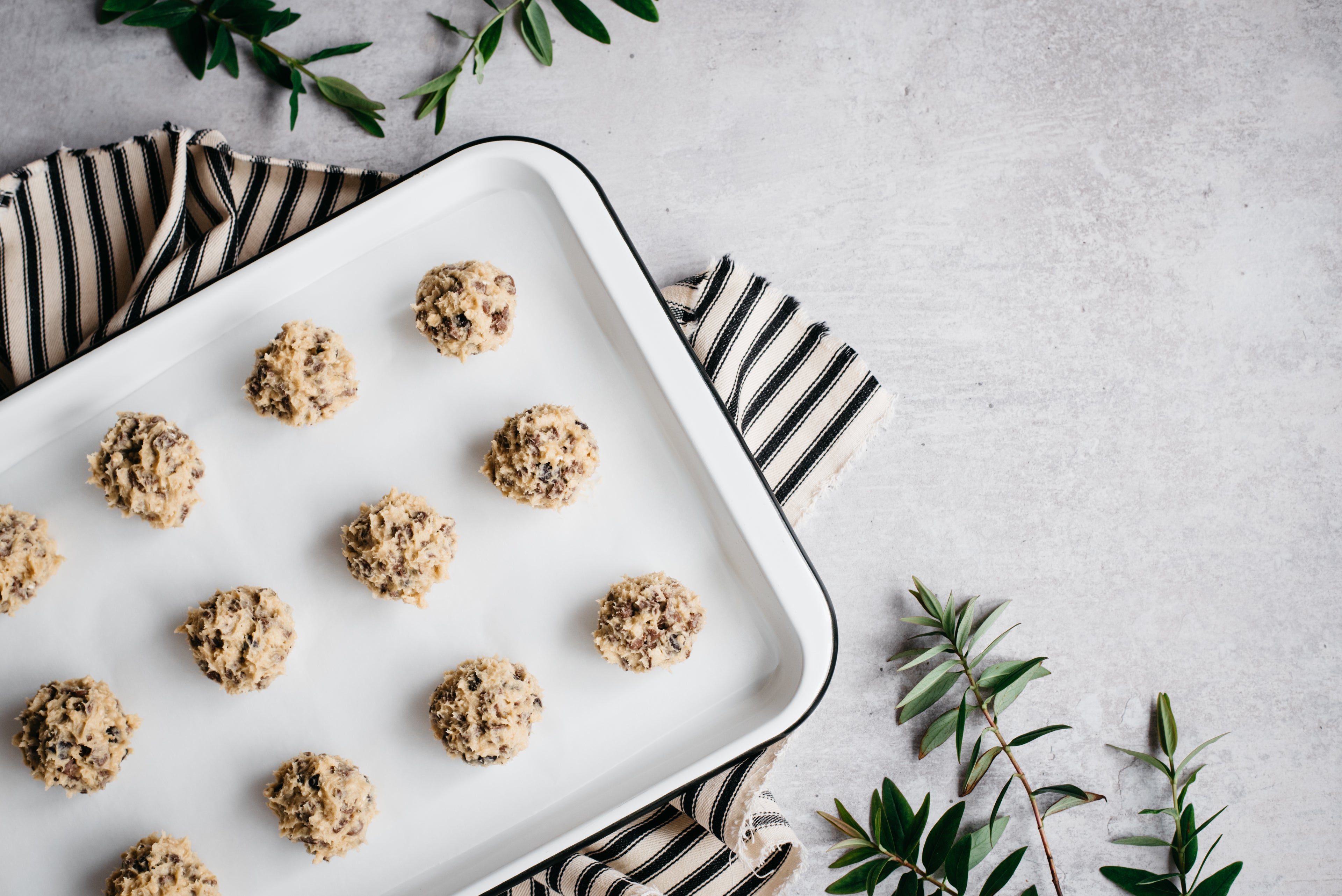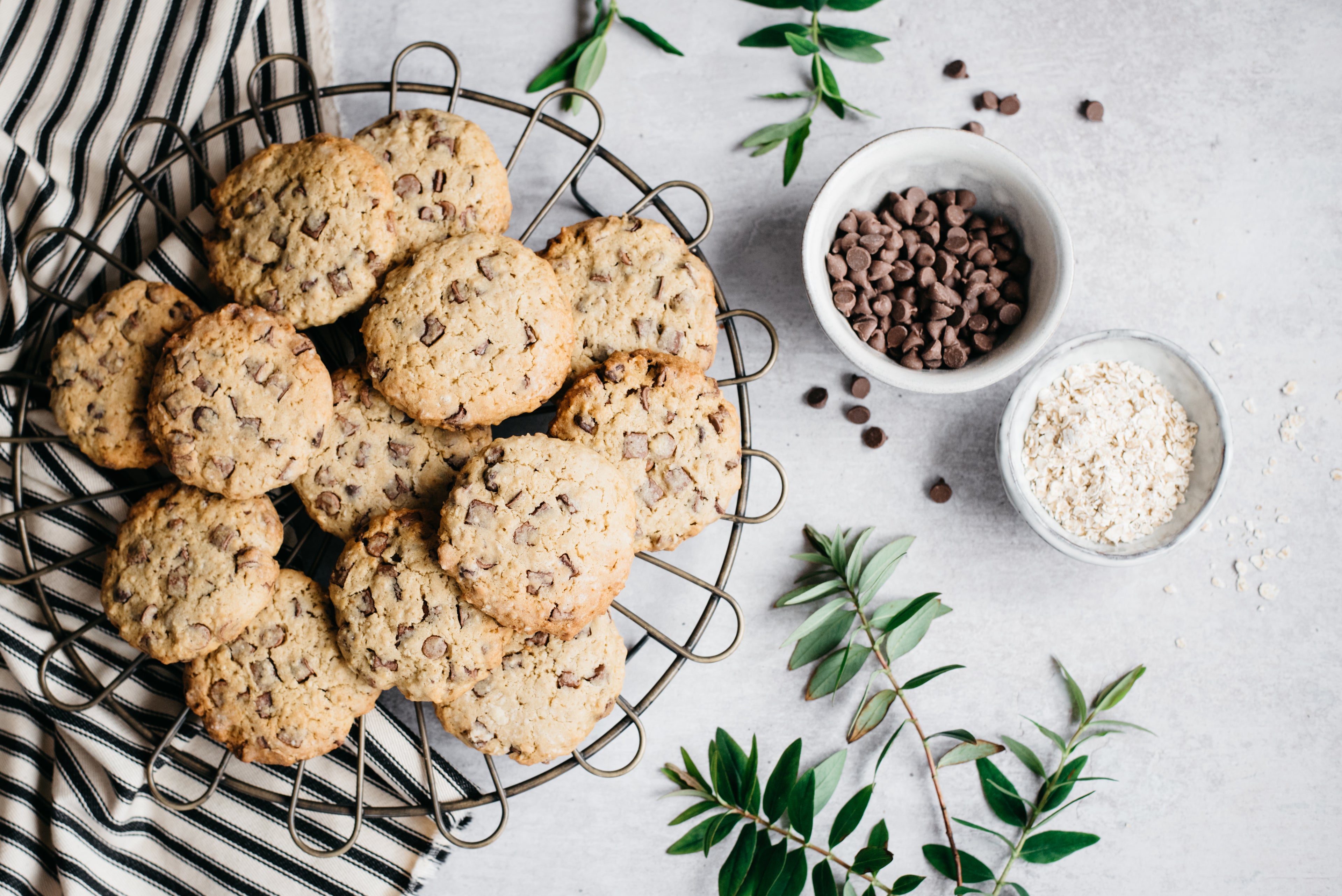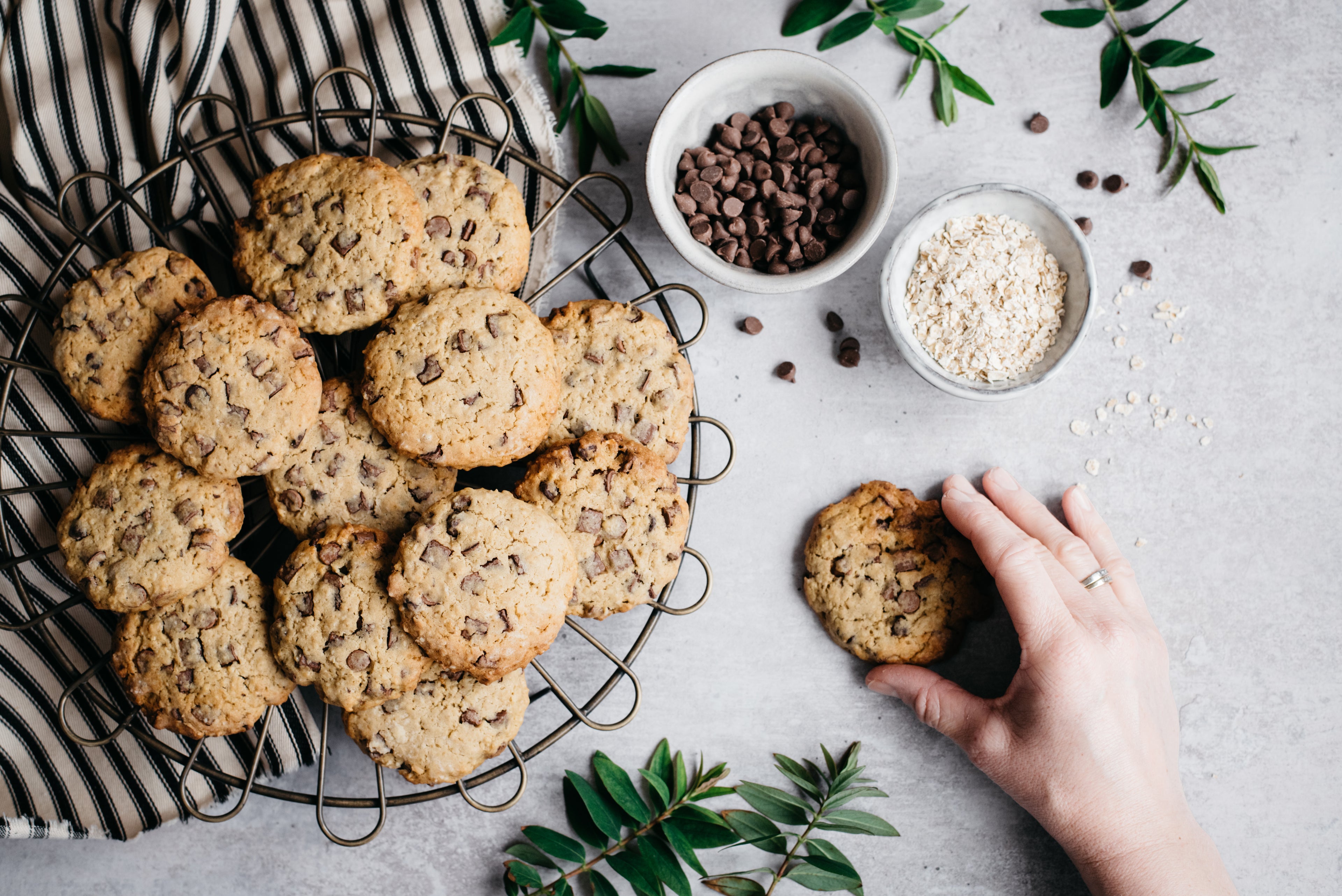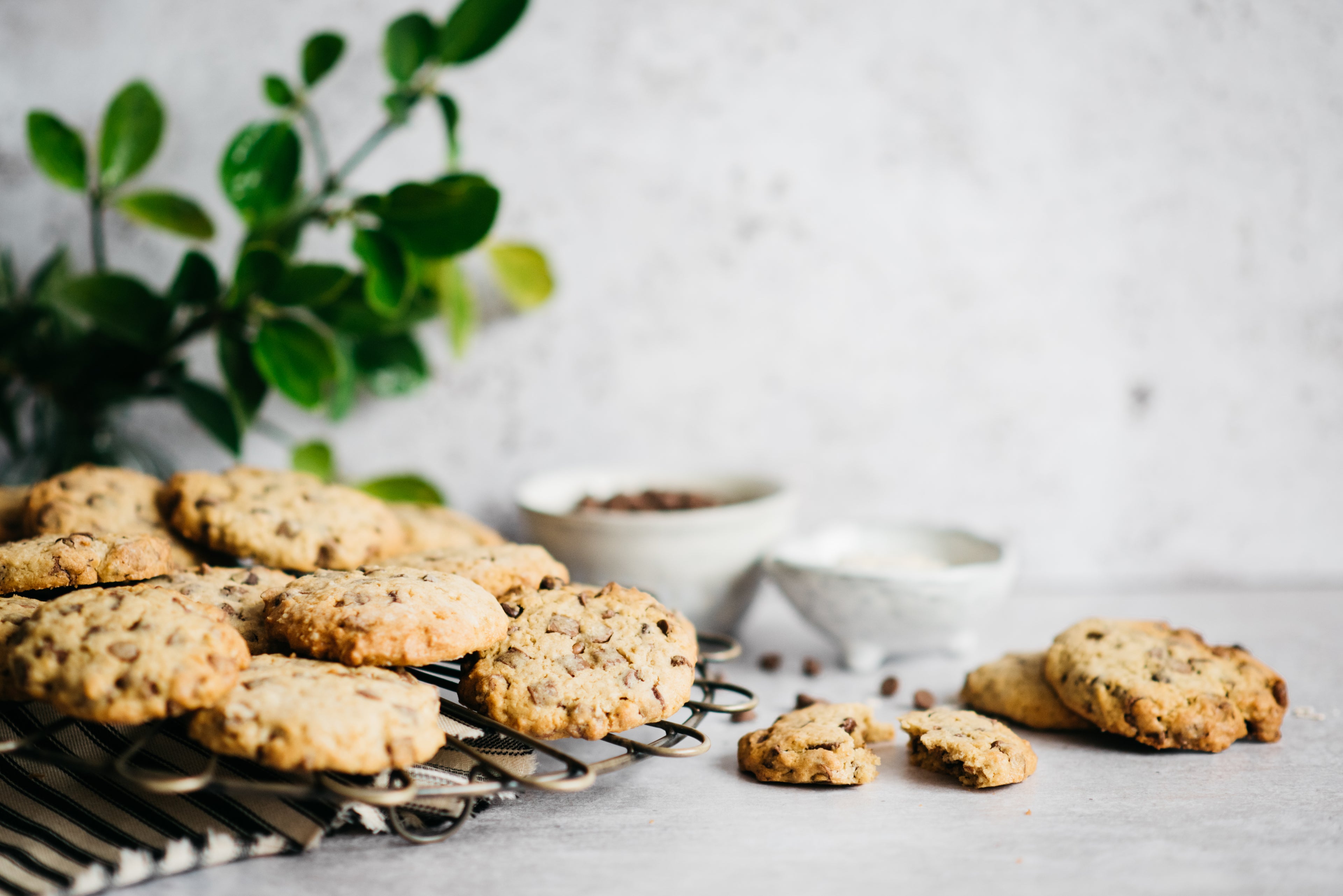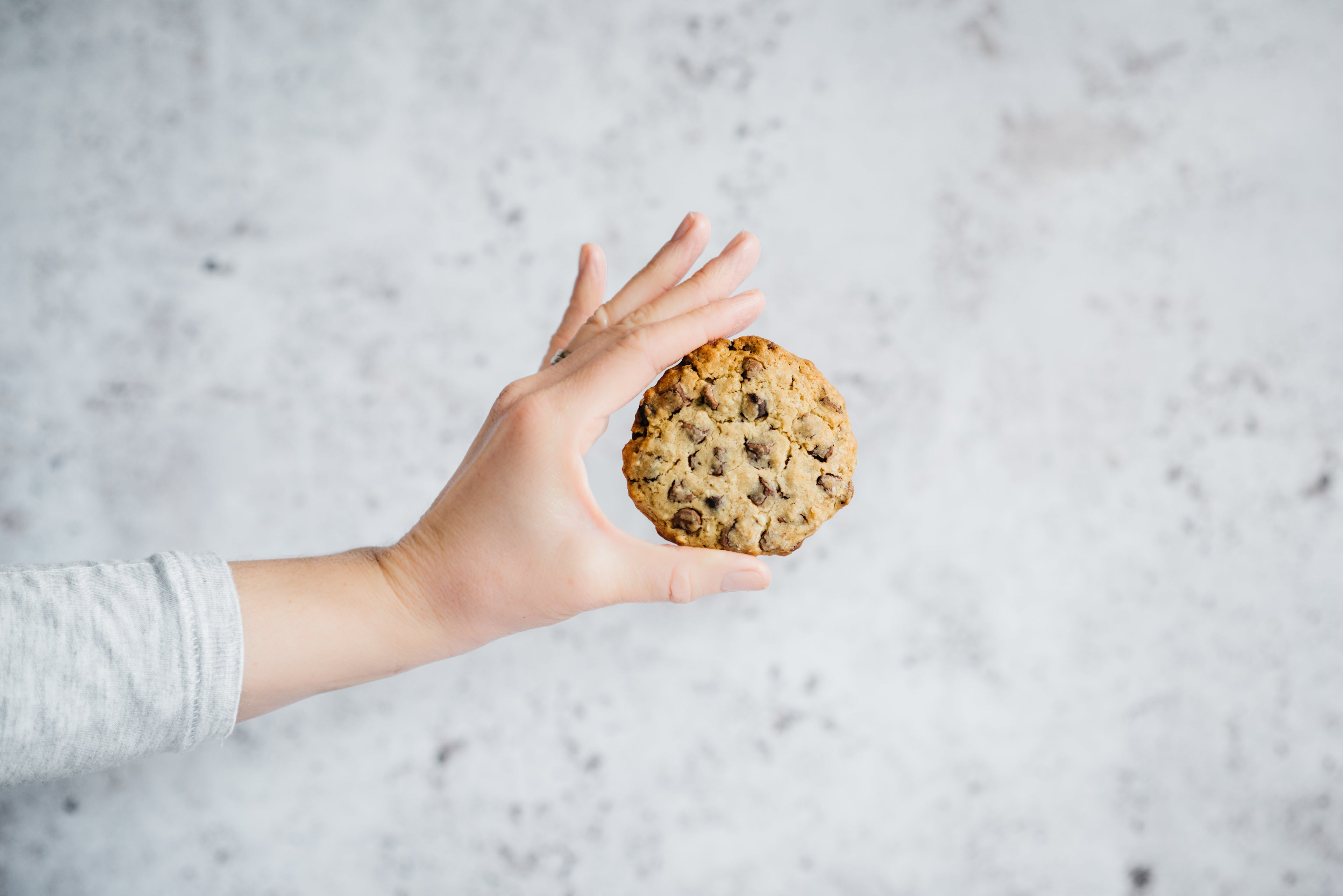 About our Low Sugar Chocolate Chip Cookies recipe
If you are looking to reduce your sugar intake but don't want to miss out on your favourite bakes then look no further than this yummy low sugar chocolate chip cookie recipe. We've used Truvia for Baking Brown plant-based low-calorie sweetener, with a hint of molasses you still get warm brown sugar-like taste. Perfect for our chewy, chocolaty cookies.
Low sugar cookies baking tips:
Cookies are life…right! We've got a couple of top tips when baking with Truvia for Baking Brown.
We've used a reduced-fat spread with a 55% fat content in this recipe. When choosing your spread (or you could use butter) just make sure the spread you choose to use is suitable for baking as some aren't. When baking with spread we use straight from the fridge, no need to soften.
You don't have to eat all the cookies at once, but if you do, we won't judge. If you want to save some for later (it's a possibility) then once cool pop the cookies in an airtight tin and they will keep for a couple of days.
Not a lot of time but fancy something sweet without the sugar high? Check out our low sugar raspberry & white chocolate blondies.
Method
Step 1:

Preheat the oven to 160ºC/325ºF/gas mark 3 and line 2 baking sheets with non-stick baking paper.

Step 2:

Sieve together the flour, salt and bicarbonate of soda into a small bowl.

Step 3:

In a separate bowl, beat together the softened butter, Truvia for Baking Brown and Vanilla until light and fluffy. Crack in the egg and mix well again.

Step 4:

Gradually stir in the flour mixture before adding the chocolate chips and folding in.

Step 5:

Spoon out the mixture out into 18 small piles, no need to flatten the mix as it will spread nicely in the oven.

Put the trays into the oven and bake for 10-12 minutes or until the cookies are lightly browned. Once baked remove from the oven and leave on a cooling rack until completely cool before enjoying (or also lovely slightly warm if you can't wait that long!).
Ingredients
150g

 

Allinson's plain flour

1/2 tsp

 

Salt

1/2 tsp

 

Bicarbonate of soda

130g

 

Reduced fat spread

130g

 

Truvia for Baking - Brown

1 tsp

 

Vanilla Extract

1

 

Large Egg

140g

 

Chocolate chips
Utensils
2 x baking trays

Baking parchment

Sieve

Small bowl

Bowl
Nutritional Information
per 28g
100cal

 

Energy

5.9g

 

Fat

2.7g

 

of which Saturates

16g

 

Carbohydrates

4.2g

 

of which Sugars

1.6g

 

Protein

0.31g

 

Salt
We'd love a slice of advice.
Was it yum? Did the recipe work well? Did you customise the recipe?
Ingredients
150g

 

Allinson's plain flour

1/2 tsp

 

Salt

1/2 tsp

 

Bicarbonate of soda

130g

 

Reduced fat spread

130g

 

Truvia for Baking - Brown

1 tsp

 

Vanilla Extract

1

 

Large Egg

140g

 

Chocolate chips
Utensils
2 x baking trays

Baking parchment

Sieve

Small bowl

Bowl
Nutritional Information
per 28g
100cal

 

Energy

5.9g

 

Fat

2.7g

 

of which Saturates

16g

 

Carbohydrates

4.2g

 

of which Sugars

1.6g

 

Protein

0.31g

 

Salt