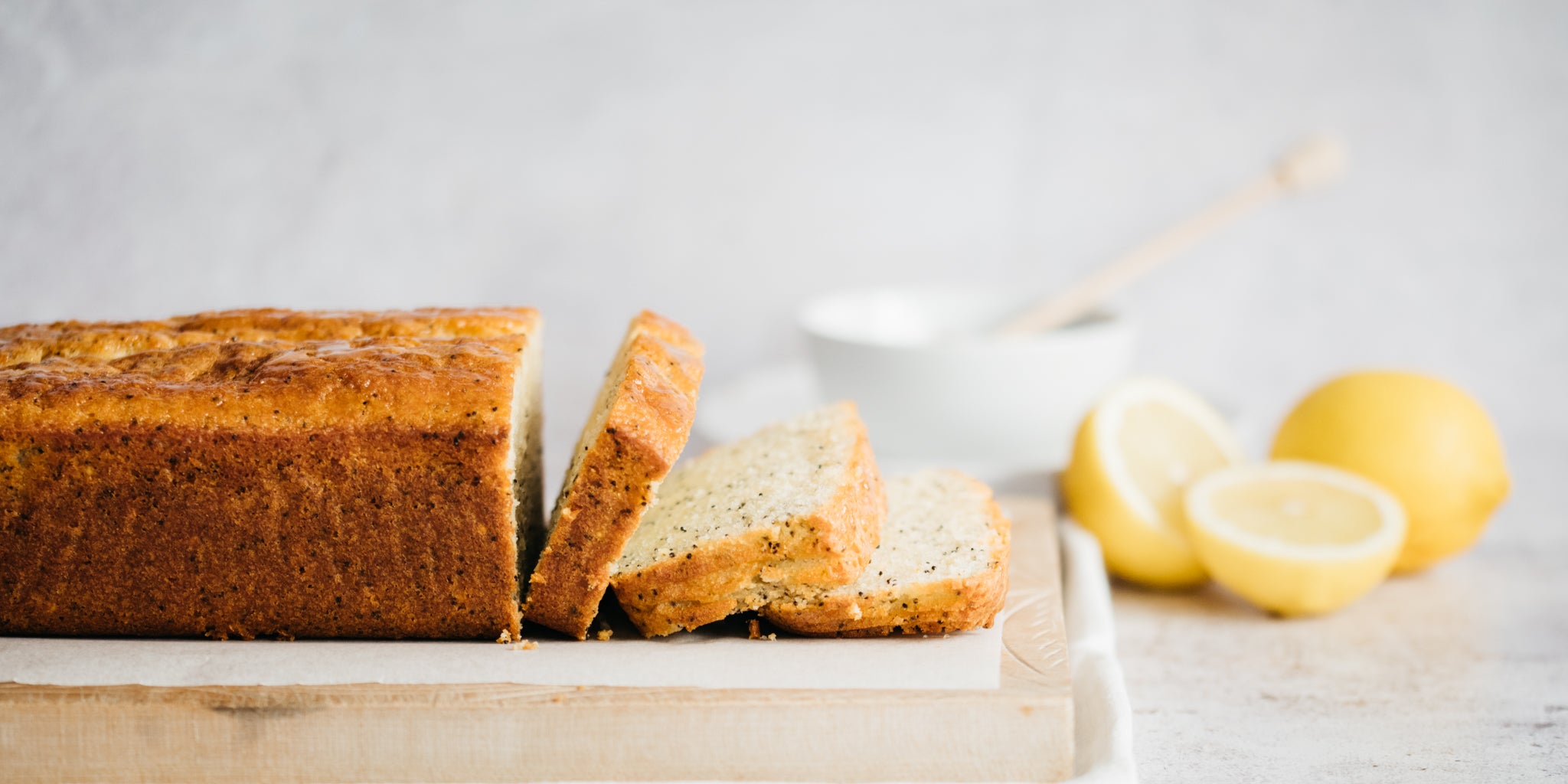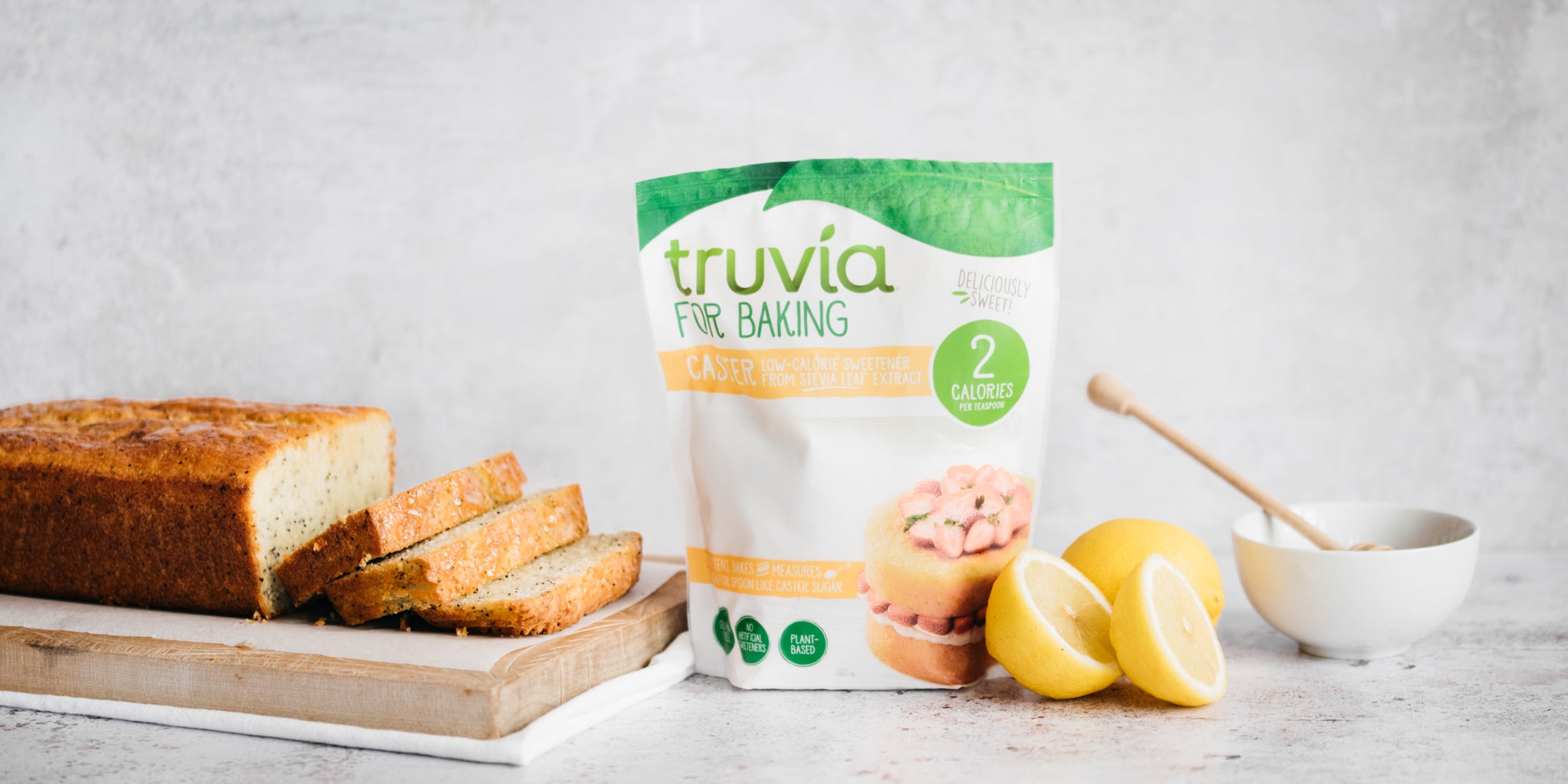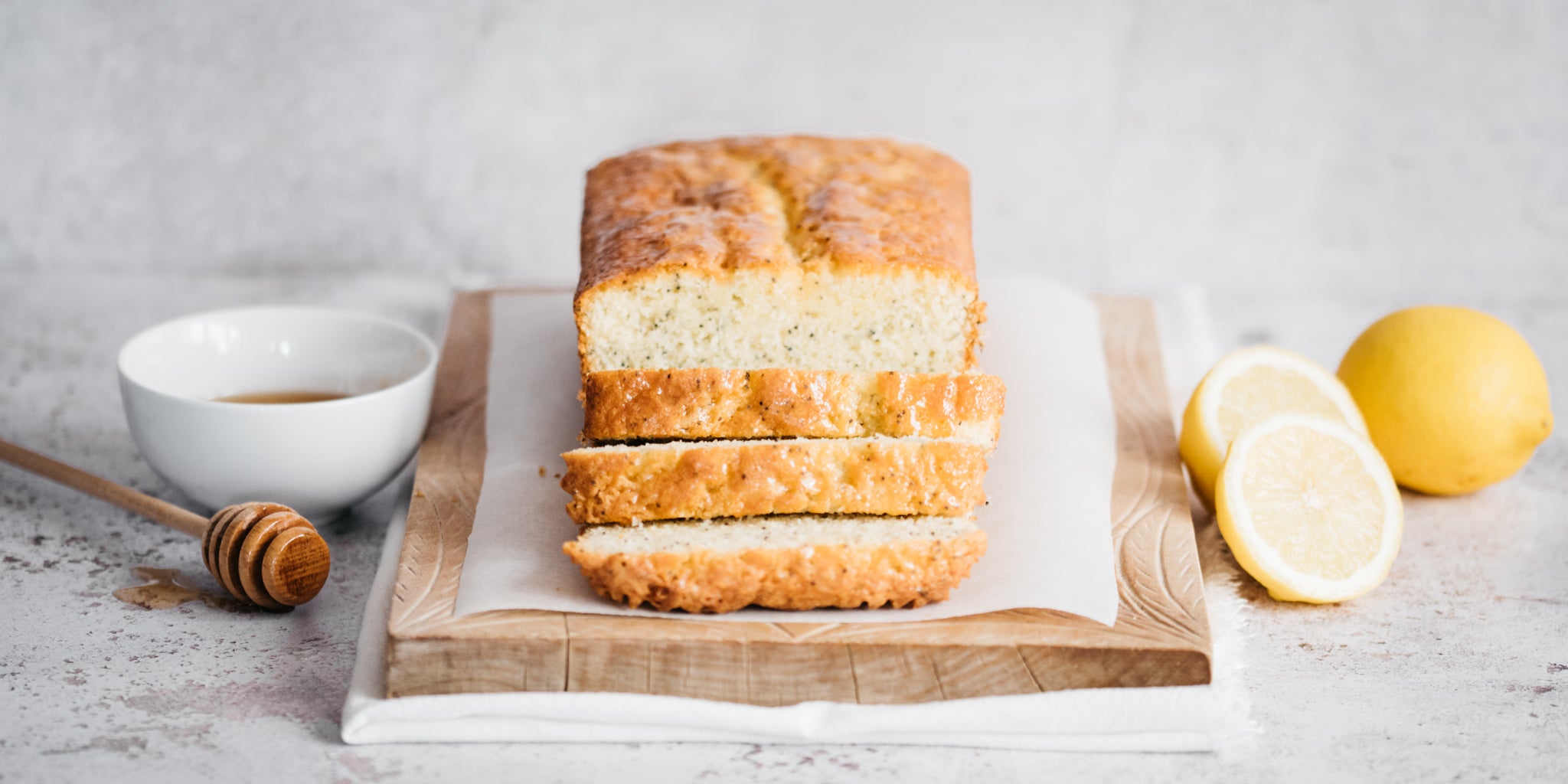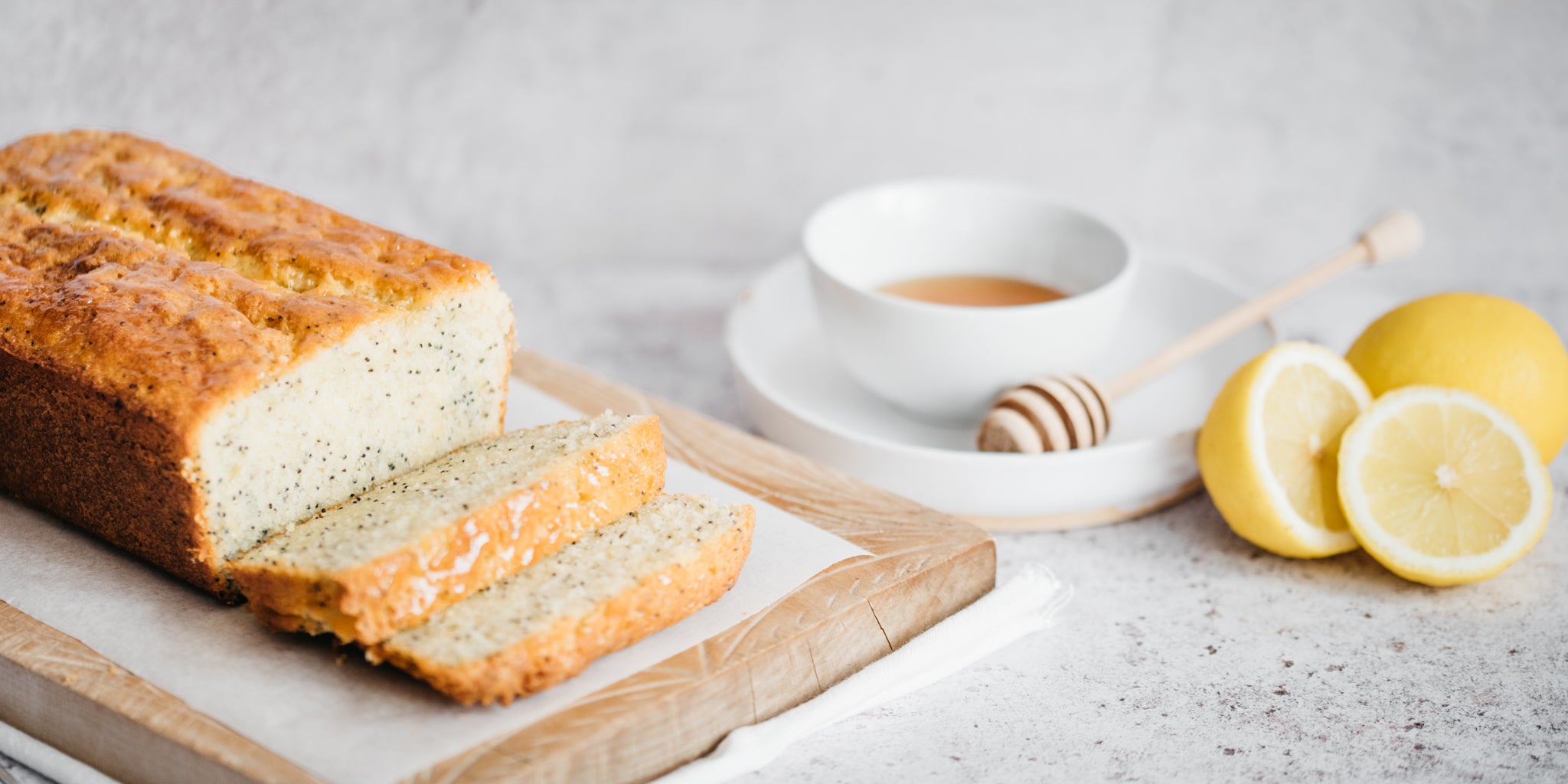 About the bake
Enjoy the fresh, zesty flavours of our Lemon & Poppy Seed cake. This light loaf is created using Truvia for Baking Caster and is a great bake for any occasion.
Method
Step 1:

Preheat the oven to 180C/160C fan/ gas mark 4 and lightly grease and line a 900g loaf tin with parchment paper.

Step 2:

In a bowl beat the spread and Truvia for Baking Caster with an electric whisk until light and fluffy.

Step 3:

Lightly beat the eggs, yogurt and lemon zest then add to the creamed mixture and whisk for a few seconds.

Step 4:

In a separate bowl sieve the flour and baking powder then stir in the poppy seeds. Fold the flour into the wet ingredients and stir gently until combined.

Step 5:

Spoon the mixture into the prepared tin and smooth the surface with a spatula.

Step 6:

Bake in the preheated oven for 55 minutes or until golden, well risen and a skewer inserted in the centre comes out clean.

Step 7:

To make the glaze, heat 25ml of lemon juice and the honey in a small saucepan then pour over the warm loaf, letting it soak into the cake. Leave the cake to cool in the tin then transfer to a wire rack to cool completely before slicing.

Step 8:

For an orange flavour add freshly grated orange zest and juice instead of lemon.
Ingredients
For the loaf

175g

 

64% fat spread (Clover or similar) + extra for greasing

175g

 

Truvia for Baking - Caster

3

 

Medium eggs

50g

 

low fat natural yogurt

2, large

 

Lemons (zest & juice)

200g

 Allinson's Self Raising White Flour

1 tsp

 

Baking Powder

30g

 

Poppy seeds

40g

 

Honey
We'd love a slice of advice.
Was it yum? Did the recipe work well? Did you customise the recipe?
Ingredients
For the loaf

175g

 

64% fat spread (Clover or similar) + extra for greasing

175g

 

Truvia for Baking - Caster

3

 

Medium eggs

50g

 

low fat natural yogurt

2, large

 

Lemons (zest & juice)

200g

 Allinson's Self Raising White Flour

1 tsp

 

Baking Powder

30g

 

Poppy seeds

40g

 

Honey